Metaverse real estate sales top $500 million, and are projected to double this year – CNBC
lvcandy | DigitalVision Vectors | Getty Images
Sales of real estate in the metaverse topped $500 million last year and could double this year, according to investors and analytics firms.
Real estate sales on the four major metaverse platforms reached $501 million in 2021, according to MetaMetric Solutions. Sales in January topped $85 million, the metaverse data provider said. It projects that at this pace sales could reach nearly $1 billion this year.
The recent surge in sales was sparked by Facebook's Oct. 28 announcement that it was rebranding as Meta to focus on the metaverse. Real estate sales surged nearly nine-fold, to $133 million, in November, according to MetaMetric. Sales growth has faded since then, yet January's sales total will still be more than 10-times the January 2021 levels.
A report from BrandEssence Market Research found that the metaverse real estate market is expected to grow at a compound annual rate of 31% a year from 2022 to 2028.
"There are big risks, but potentially big rewards," said Janine Yorio, CEO of Republic Realm, a metaverse real estate investor and advisory firm.
'Big Four' dominate the space
Republic Realm paid a record $4.3 million for land in the largest metaverse real estate platform, Sandbox. The company is developing 100 islands, called Fantasy Islands, with their own villas and a related market of boats and jet skis. Ninety of the islands sold in the in the first day for $15,000 each and some are now listed for resale for more than $100,000.
For investors, the big question is how to assign value and risk to an asset whose scarcity is artificial and whose future is a blank slate. Over a dozen platforms are now selling real estate in the metaverse, with new ones sprouting up almost weekly. So far, real estate sales have been concentrated on the "Big Four" — Sandbox, Decentraland, Cryptovoxels and Somnium. There are a total of 268,645 parcels on the four platforms, all of varying sizes.
Sandbox dominates the market, with 62% of the available land on the four platforms and three quarters of all land sales in 2022, according to a report from Republic Realm. Sandbox has 166,464 parcels, each 96 meters by 96 meters, and each sold for the Ether equivalent of $12,700 in December.
Decentraland has 90,600 parcels, which are 16 meters by 16 meters, and sold for the Ether equivalent of $14,440 apiece.
Location may still matter
A rush of companies, major brands and investors are pouring into the new land craze, hoping to get in on the ground floor of the next digital Manhattan or Monaco. Yorio said land value in the metaverse will be determined by what owners do with a property — like designing a popular attraction, museum or feature —rather than location.
"You can teleport anywhere so location isn't as important," she said.
Yet other investors say that just like in the real world, location in the metaverse is everything when it comes to real estate. Prices for parcels near Snoop Dog's planned partnership and virtual world in Sandbox are fetching a premium, along with parcels near the Atari development.
Andrew Kiguel, CEO of Toronto-based Tokens.com, recently raised a $16 million fund to invest in metaverse real estate, almost all of which has been allocated to buying land and hiring staff. The company recently spent $2.4 million for land in Decentraland's fashion district, where the company plans to host fashion events and retail shops.
Kiguel said he is about to announce deals with two North American apparel brands where he is renting space on his property to develop storefronts or experiences. Kiguel said the real opportunity in metaverse land is commercial — renting space and hosting events for companies looking to advertise to a younger digital audience. He said he's been in talks with accounting firms, investment banks, podcasts and mutual funds to build a presence in the metaverse.
"We're even talking to companies about putting up digital billboards in virtual conference rooms where people can meet," he said.
Tokens.com purchased 12 waterfront properties in Somnium that it thinks will increase in value because of its scarcity and visual appeal, Kiguel said.
Still, others say metaverse land is just the latest iteration of the crypto ponzi scheme, luring unwitting investors into projects that may eventually prove worthless. While real land has natural scarcity — hence the old saying "They're not making any more of it" — virtual land is easily created with code. There is no limit to the number of new metaverse platforms that can launch. Even the big existing platforms can create more land, as Sandbox did when it decided to increase its parcel sizes.
Many point out that previous versions of virtual land grabs, like in "Second Life," fell far short of their promises.
"Metaverse land sales are generally a pyramid scheme and have been for more than 20 years," said Edward Castronova, professor of media at Indiana University. "The Metaverse is El Dorado for internet startups. They chase it into the jungle and die."
While older investors may scoff at metaverse land, Kiguel said, younger consumers and investors are instantly able to see the appeal.
"The problem a lot of people have is that there are generations that have a difficult time attributing value to things that are digital, that you can't hold and that don't have weight," Kiguel said. "The younger generation has no issue with it. Like with NFTs, blockchain technology allows for something to be digital, irreplaceable and scarce. You can hold it, store it, display it and sell it."
LACKIE: In Toronto real estate, the party's over – Canada.com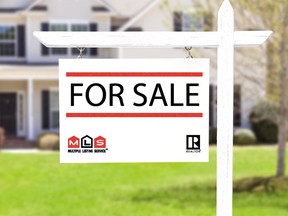 Article content
I think we can all safely say that Toronto's pandemic real estate boom is officially over.
Article content
It isn't a consensus we arrived at easily, to be sure, but even the denialists have finally come around to admit that what we are now seeing is far from the seasonal slowdown or simple "market recalibration" one might remember from the Beforetimes.
The market has pretty much ground to a halt with sales falling off a cliff. Average sale prices in some parts of the GTA are down over 20% from February's peak. I'm not being dramatic or sensationalistic, that's quite literally what the data shows.
The only debate right now is whether or not we now find ourselves in real estate crash territory or simply in the midst of a correction.
Well, given that the definition of a real estate crash is a sudden downturn resulting in a loss of value more than 10% from the 52-week peak value, we're not quite there yet as year-over-year our numbers aren't faring too badly. But looking month-over-month there should be absolutely zero question that we are in the throes of a strong correction.
And given the froth of the past several years, I'm not sure anyone should be surprised.
What has been surprising to me, however, is how quickly this came on. Sure, there were signs this winter that buyer sentiment was shifting almost in lockstep with heightened anticipation of interest rate hikes, but this is not that.
This [gesturing wildly] is a clear response to the Bank of Canada hiking interest rates far faster and far more furiously than anyone ever anticipated in response to out-of-control inflation. Add-in broader economic uncertainty, stock market instability, a war in Europe, and reasonable fears of impending recession, the almighty buyer sentiment couldn't really be any worse.
Article content
Now, you're likely expecting me to now launch into a tirade about how the sky is falling and we're all doomed, but I am not there yet. I do, however, believe that what lies ahead is going to be messy and on the other side will almost certainly be a near-total wash of the pandemic gains to Canadian home values.
Why? Because that's pretty much the point at which our real estate market became wholly untethered from any semblance of market fundamentals. And given that housing values have risen 50% Canada-wide over the past two years, it will be a long descent.
But what it also means is that we are now heading into an entrenched downmarket, territory that many will remember but will almost certainly feel foreign to broad swathes of Canadians.
Once buyers manage to wrap their heads around these new rates, and in time they absolutely will, they will find that the game has changed.
Does anyone in Toronto remember the time before bidding wars? When great properties still took weeks and months to sell? When market value was based on comparables and not established on the basis of whatever some crazed buyer also at the offer table was willing to spend to outbid you?
For all the talk of blind bidding being the driver of the madness, what say you now that multiple offers will likely be the exception rather than the rule in the months ahead? Would it be safe to say that blind bidding was merely a symptom rather than the disease itself?
The sellers who have gotten used to being in the driver's seat are going to have to accept that this new reality is just that — their new reality. February prices are long gone. Offers will likely include conditions. And for those who have to sell right now, it will likely be a tough pill to swallow, particularly if they are depending on the proceeds to close on another property.
Article content
Moving forward, the smart move will almost invariably be to sell before even thinking about buying.
And for the Toronto agents who have enjoyed the boom, especially the ones who rushed to get licensed during the pandemic, this business is about to get rough. The best are going to have to work infinitely harder to compete for a fraction of the business. And the ones who joined the party in hopes of catching the quick and easy deals will likely go back to their day jobs.
Professionalism, competency and ethics will mean everything in the coming months and years. And our relationships with one another will never matter more. I think it's going to be a welcome change to get to flex our negotiation muscle again, a skill that became mostly redundant once success in a bidding war became almost entirely dependent on how much a buyer was willing to spend.
So yes, things aren't great at the moment and will almost certainly get worse before getting better. And for those likely to be the most affected, the buyers who bought-in over the past two years and will be upside down on their mortgages for a while, we should all wish them well as they hunker down and ride this out.
For everyone else, let's stop treating real estate like a national religion and return our focus to the things that matter again.
Quebec moving day could see record number of tenants without somewhere to live
MONTREAL — A Quebec housing advocacy group says it's worried there will be a record number of households left without somewhere to live on the province's July 1 moving day.
"On the eve of July 1, in Quebec, we count 750 renter households that have not found housing," said Véronique Laflamme, a spokeswoman for the Front d'action populaire en réaménagement urbain, in an interview.
That estimate is based on requests for aid received by municipal housing offices in the province, Laflamme said, and could change if families find housing in the meantime.
The number is much higher than the 420 renter households who were without housing at the same time last year, she said.
She said the number of households that called a housing assistance service this year also rose to 3,500, up from 2,000 the year before.
In Montreal on Friday, 107 households were being helped by city staff and had "still not found a permanent solution," the city's communication department said in an email. Among those "some have been able to negotiate a short-term lease extension, while others will be able to be housed by relatives."
The city said it is able to temporarily house everyone in need.
According to Laflamme, "these numbers are the tip of the iceberg of the housing crisis" in Quebec. She said more families are living in substandard housing, housing that is too small for their needs or housing that is too expensive.
According to the most recent annual report by the Canada Mortgage and Housing Corporation, published last February, around 30 municipalities in Quebec have vacancy rates below one per cent.
In the Montreal region, the vacancy rate is higher, at 3 per cent.
On Wednesday, Quebec announced it will increase a financial assistance program for low-income households starting Oct. 1.
The government also said it would spend $2 million as part of "Operation July 1" to help people find housing, and to provide temporary housing and furniture storage for people who can't find somewhere to live.
"There is absolutely no reason for people to sleep in the street tonight if those people call the emergency teams of our housing offices," Municipal Affairs and Housing Minister Andrée Laforest said in an email, adding that the government has set aside a record amount of money to provide "immediate assistance for tenants in need."
However, Laflamme said the government isn't getting to the root of the problem. Her group would like to see the Quebec government take action against real estate speculation and evictions that take advantage of grey areas in the province's housing laws.
According to the province's housing department, more than 8,000 "social and affordable" housing units have been built, or are under construction, since 2018.
The City of Montreal said it's waiting for Quebec and Ottawa to reach a funding agreement that will allow it to build or renovate 6,000 social housing units.
While the start date of residential leases has not been fixed by the Quebec government since the 1970s, the far majority start July 1. The practice began with a 1750 law that established May 1 as the start date of residential leases – a move by the government of what was then New France to protect tenant farmers from being evicted over the winter.
This report by The Canadian Press was first published July 1, 2022.
Clara Descurninges, The Canadian Press
The ins and outs of real estate – Toronto Sun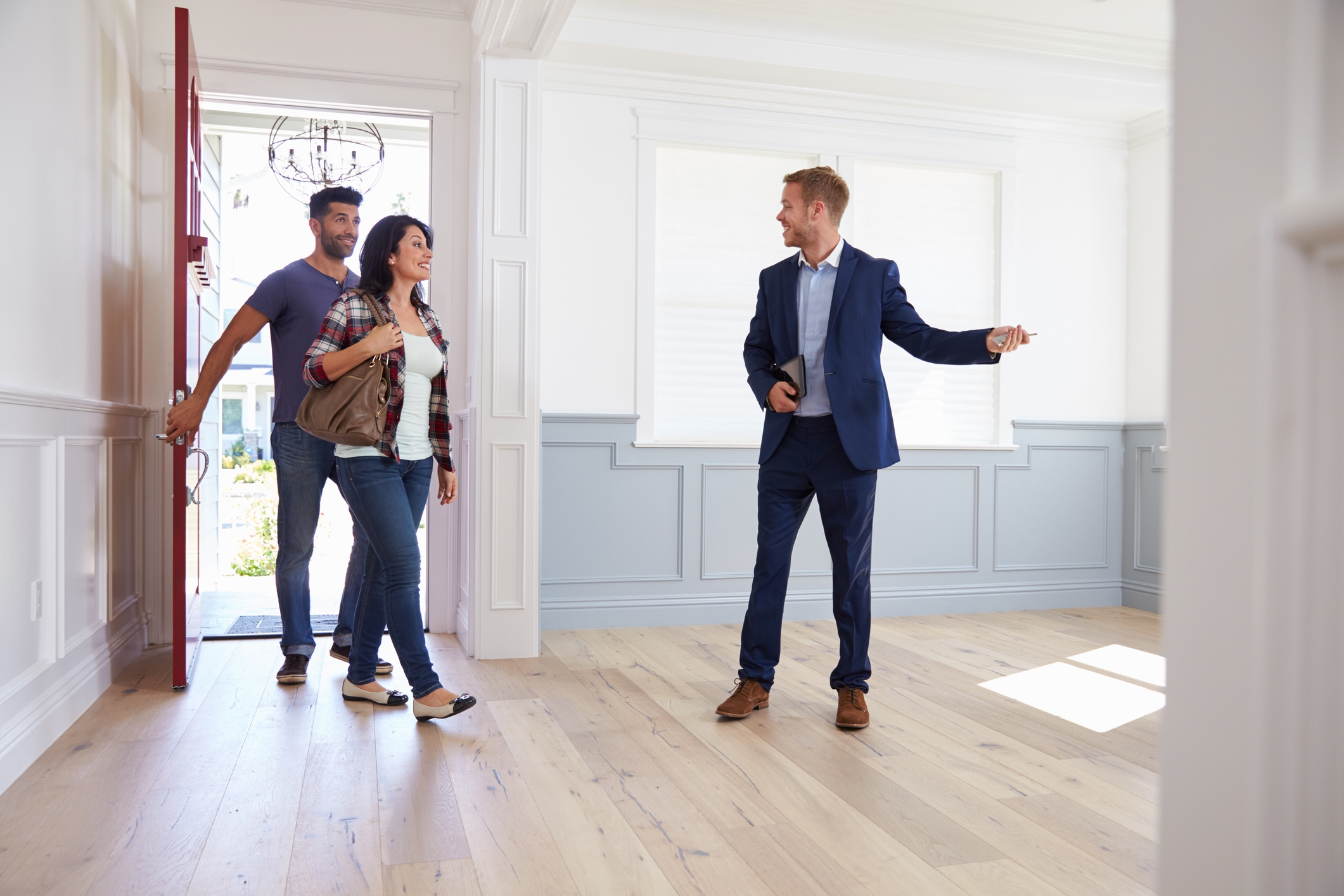 Reviews and recommendations are unbiased and products are independently selected. Postmedia may earn an affiliate commission from purchases made through links on this page.
Article content
For new homes buyers, specifically, three questions they should ask include:
– Is there an assignment?
– Are there development fees?
– Is it a reputable builder?
When it comes to selling, Padjan suggests the following:
– Get the right prices;
– Manage expectations of the market; and,
– Consider multiple offers or offers anytime.
Finally, the top three tips for investors include:
– Go physically see the property just in case something doesn't jive.
– It is perfectly okay to do an inspection for mould, asbestos and other potential hazards.
– Investors should be aware of hidden fees such as maintenance bills.
When asked, why are you so proficient in this industry, Padjan states:, "I am honest, and have a very supportive, international brokerage and I always build relationships with other agents."
For general real estate inquires, reach out to marianne.padjan@exprealty.com,
For more information, reach Nicole at Nicole@prospect2win.com or subscribe to her YouTube channel at www.youtube.com/NicoleAttias.