Miami: Come for the beaches, stay for the Art Deco style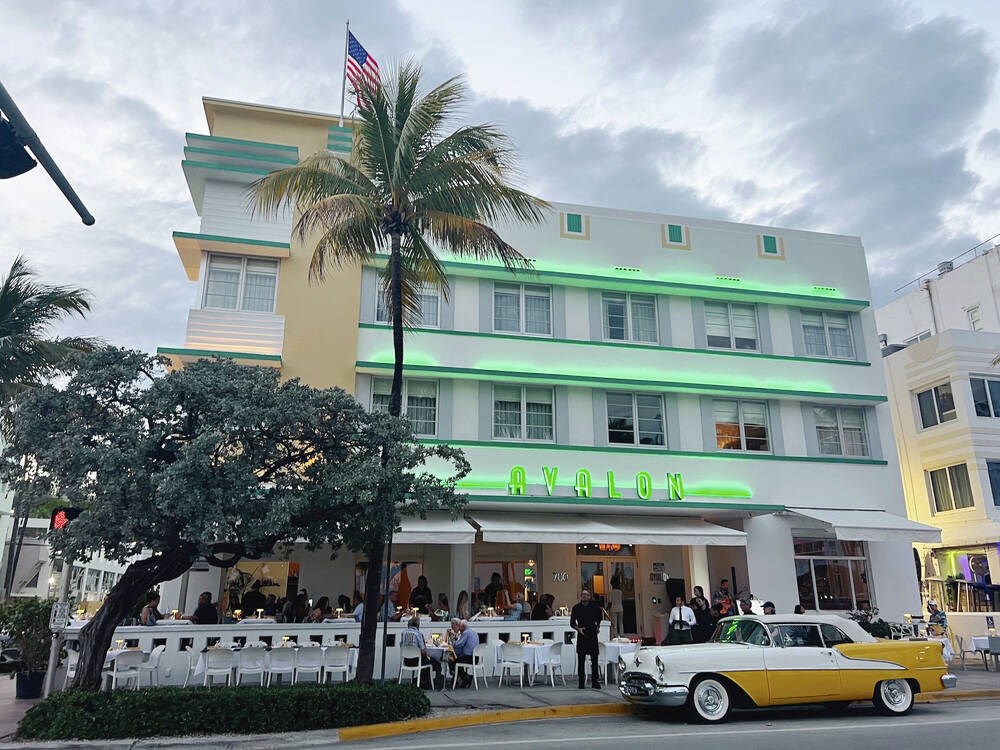 Pulling out of Miami airport's rental car parkade I'm greeted by a glittering, pastel sky as the sun begins to set.
This is my first visit to Miami and it's immediately obvious why this subtropical spot is called "Magic City."
Over the next three days my plan is to see as much of Miami as possible, from its world-famous beaches and exciting culinary scene to some of its most vibrant neighbourhoods, like Little Havana, the Art Deco District and Coconut Grove.
Day 1:
First on the itinerary is South Beach, which is what most people think of when they think of Miami. This neighbourhood boasts two miles of pristine, white sand beaches, top restaurants and shops and is known around the world for its historic Art Deco District.
My sister and I check into Lord Balfour Hotel, on the main drag of Ocean Drive just steps away from the beach. The 1940 hotel, which has undergone a multi-million dollar overhaul, still maintains its aesthetic integrity. Many of its original fixtures remain, like the terrazzo flooring, and a hand-stencilled, gold elevator door with a porthole window — something you'd expect to see in a 1940s Humphrey Bogart film.
We spend our third night in Miami at the iconic Avalon Hotel, further down Ocean Drive, which I remember from the 1983 film Scarface, with Al Pacino playing a Cuban refugee turned Miami crime boss.
It's easy to spot the Avalon with its streamlined look and neon sign spelling out its name. And if the sign wasn't enough, this 1941 art deco hotel is distinguishable by the bright yellow, 1955 Oldsmobile Super 88 convertible parked out front — reportedly one of the most photographed cars in the United States.
That evening we get a taste of what it was like in Cuba's capital in the 1950s by eating at Havana 1957, nearby. The main dining room's vintage memorabilia evoke a sense of Havana in its heyday, right down to an old-fashioned tray slung around the neck of a "Cigar girl" selling diners an assortment of cigars after they finish their authentic Cuban cuisine. Think roasted chicken, rice, beans and sweet plantains.
Day 2:
We start the day with Sunday Jazz Brunch at Jaya in The Setai, an Asian-inspired, super posh resort with impeccable service. As a jazz quartet performs on a raised platform over the pool we're offered mimosas before enjoying one of the most varied and plentiful food buffets I've ever come across. The decadent desserts are too numerous to mention, but I'd be remiss not to give a nod to the liquid nitrogen ice cream station.
Later, we drive half an hour to Coconut Grove — and to an entirely different Miami — to enjoy a relaxing afternoon at Vizcaya Museum and Gardens, a National Historic Landmark. The grandiose villa, located on Biscayne Bay and completed in 1916, was once owned by wealthy American industrialist James Deering. The avid antique collector filled the Mediterranean Revival style mansion full of European treasures and created 10 acres of formal gardens, modelled on the Italian gardens of the 17th and 18th centuries.
For dinner we head to mid-town Miami to Sugarcane Raw Bar Grill, with a globally inspired menu featuring American and Latin classics. I had an incredible, whole roasted branzino, taco appetizers and delicious torrenjas, which is a Latin American version of french toast with dulce de leche and apples.
To get a sense of Miami nightlife we spend the rest of our evening at Little Havana's Ball & Chain, a restored jazz era nightclub that has been part of Miami's entertainment scene since 1935. This is a favourite among locals and tourists alike and on the Sunday evening was full to capacity. The Cuban salsa dancing instructor definitely helped kick off the fun.
Day 3:
After so much great food it was time to walk it off. So our day started with a 90-minute Art Deco Walking Tour with the Miami Design Preservation League. Tours happen daily, beginning at the Art Deco Welcome Center, located in the heart of South Beach's Art Deco District at 10:30 a.m. and cost $35 US for adults. Definitely worthwhile to gain a better understanding of the city's history and architecture.
"South Beach has the largest amount of art deco buildings assembled in the world," says preservation league director Mark Gordon.
"Between 6th to 23rd Street, from the ocean to the bay, there are between 800 and 850 buildings under preservation, the majority art deco."
Gordon says South Beach has seen dramatic changes, from the boom years of the 1920s and 1930s, when more than 100 new hotels and apartment buildings were built on Miami Beach, to the 1970s when it fell into decline.
"As a 20-year-old I remember Miami Beach when it was a dump and ravaged with crime," he says, adding most of its residents at that time were senior citizens.
The fact that much of Miami's stylish architecture remains is thanks to those seniors who had long term rental leases. Had they not, in all likelihood the mostly three-storey art deco buildings would have been demolished in favour of towering condominiums, says Gordon.
"Miami Beach is constantly reinventing itself. The buildings are still there but the clientele is different. The restaurants and the hotels are way more upscale. The food of Miami Beach can rival any city."
On this point I definitely concur. On our last day in Miami we dine at two of of the city's most well known restaurants — both in South Beach. The first was lunch at Gianni's, located in the former Versace mansion, and the second was dinner at A Fish Called Avalon, located in the Avalon Hotel.
Now called Villa Casuarina, the only way visitors can take a peek inside designer Gianni Versace's former home is to either book a room in the luxury resort or dine in the restaurant adjacent to Versace's famous mosaic-lined, 24-karat gold pool.
While the food was great and well presented at Gianni's it was also the best place to people watch. My ever competitive sister and I spent our lunch playing a game we called "spot the Versace" since so many patrons came dressed in the designer's clothes. To be fair it was an easy game to play since the Versace-clad usually took selfies by the pool.
At A Fish Called Avalon we ate on their outdoor patio, which again was a great place to people watch as locals and visitors strolled along Ocean Drive.
I happily sipped a Negroni cocktail, served in a small model convertible, and enjoyed fresh seafood, which they are known for, like the Macadamia Crusted Snapper, jumbo sea scallops and spicy bigeye tuna tartare. Everything was outstanding but the big surprise of the evening was the dessert — a delicious key lime pie, which also happens to have won the last APC National Pie Championship, held in 2019. Who knew the sophisticated Miami holds the title for best American pie?
Air Canada has made it easier to get to Florida by offering direct flights between Miami and Vancouver while West Jet does a direct flight between Vancouver and Orlando.
Kim Pemberton was hosted in Miami by Visit Florida, which did not review or approve this story. Follow her on Instagram at kimstravelogue.
Françoise Gilot, Whose Art Transcended Her Relationship With Picasso, Dies at 101 – Smithsonian Magazine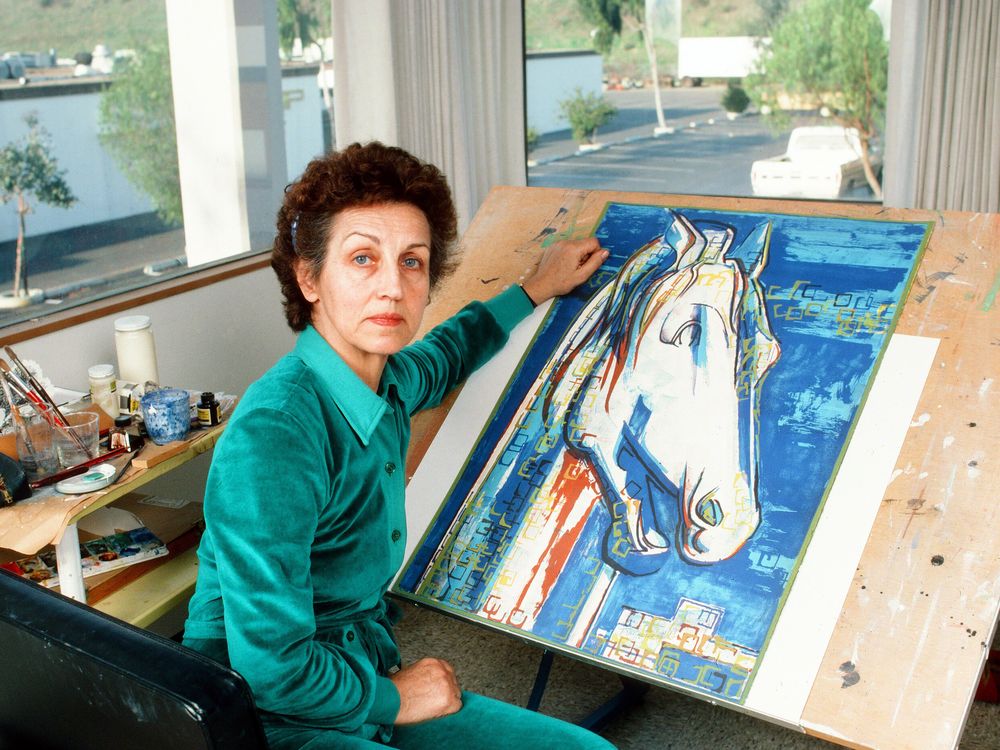 Françoise Gilot, a lauded French artist who wrote candidly about her volatile relationship with Pablo Picasso, died this week at age 101.
"She was an extremely talented artist, and we will be working on her legacy and the incredible paintings and works she is leaving us with," says her daughter, Aurelia Engel, to Jocelyn Noveck of the Associated Press (AP).
New York's Metropolitan Museum of Art and Museum of Modern Art, as well as the Centre Pompidou in Paris, are some of the museums that have displayed Gilot's art. While Picasso may have influenced her work, her artistic career began before the two met, and the unique style she created was hers alone.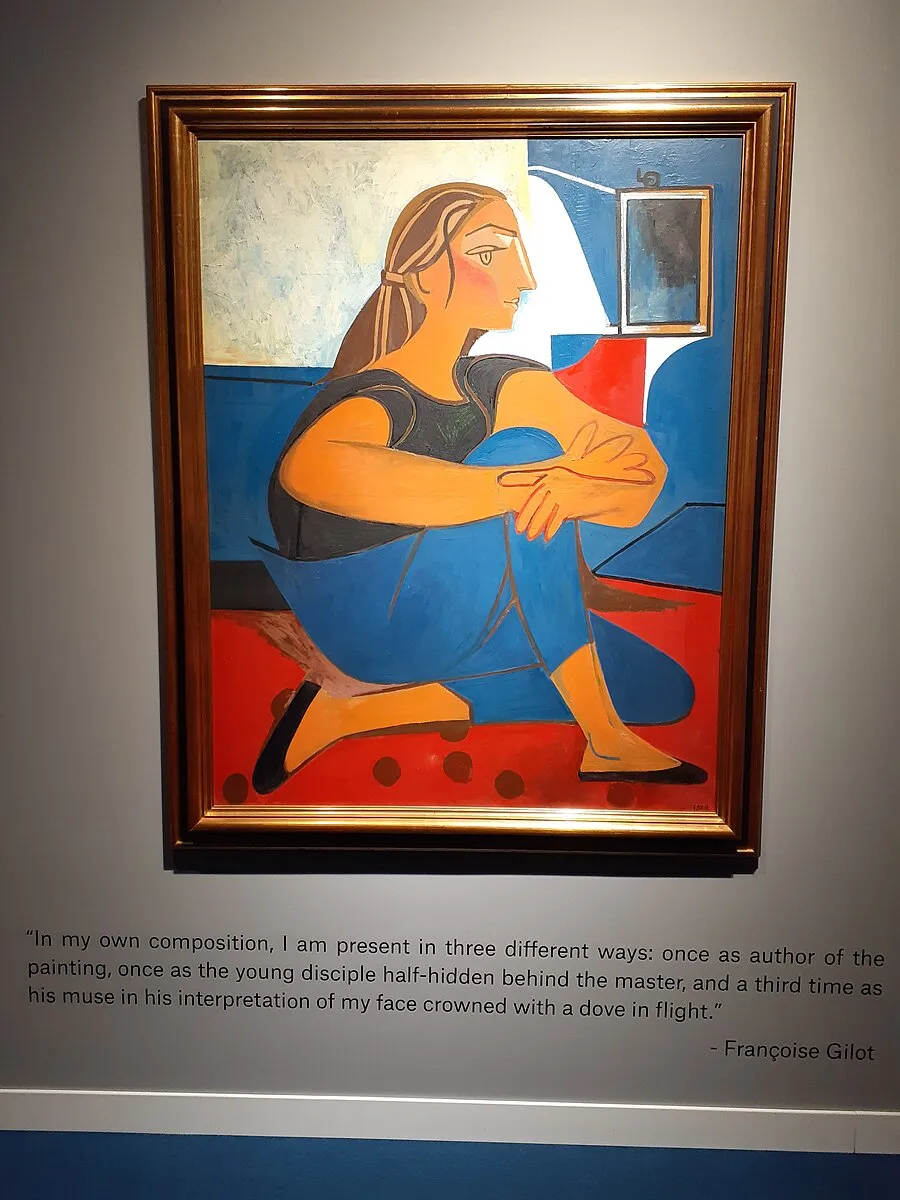 Born in a suburb of Paris in 1921, Gilot developed an interest in painting as a child. Her mother—who had studied art history, ceramics and watercolor painting—was her first tutor, per the New York Times' Alan Riding. Later, she took lessons with the Hungarian-French painter Endre Rozsda. Rozsda was Jewish, and he fled Paris in 1943.
The Guardian's Charles Darwent recounts a prophetic final exchange between the student and her teacher:
"As his train steamed out of the station, the 21-year-old Gilot wailed: 'But what am I to do?' Her teacher, laughing, shouted: 'Don't worry! Who knows? Three months from now, you may meet Picasso!'"
Gilot met Picasso when she was 21; Picasso was 61 and already a famous, established artist. Their relationship began in 1944. Gilot later recalled good memories from this early period, and Picasso's art from this time affirms this.
But Picasso, a notorious adulterer known for his abusive behavior toward women, quickly began mistreating her. Physical violence and blatant extramarital affairs were common during their relationship, even as the couple had two children together.
When Gilot finally left him in 1953, Picasso was shocked. He reportedly told her that she would be nothing without him; she was unmoved. Gilot recounted the harrowing relationship and its end in Life With Picasso, the memoir she published in 1964.
In it, she recalled Picasso claiming that "no woman leaves a man like me." Her response: "I told him maybe that was the way it looked to him, but I was one woman who would, and was about to."
The memoir angered the artist so much that he cut off contact with her and their children. He tried several times—always unsuccessfully—to prevent the memoir's publication in France.
Gilot recounted the relationship with unrelenting honesty, remembering his "extraordinary gentleness" in her memoir while commenting frankly on his abuse. Picasso introduced her to Georges Braque, Marc Chagall and Gertrude Stein, but he disparaged her value as an artist and told her that nobody would care about her when she was no longer connected to him.
Yet Gilot's legacy reaches far beyond Picasso, and in recent years, her work has garnered much more recognition. A 1965 portrait of her daughter sold for $1.3 million at auction in 2021, per the AP.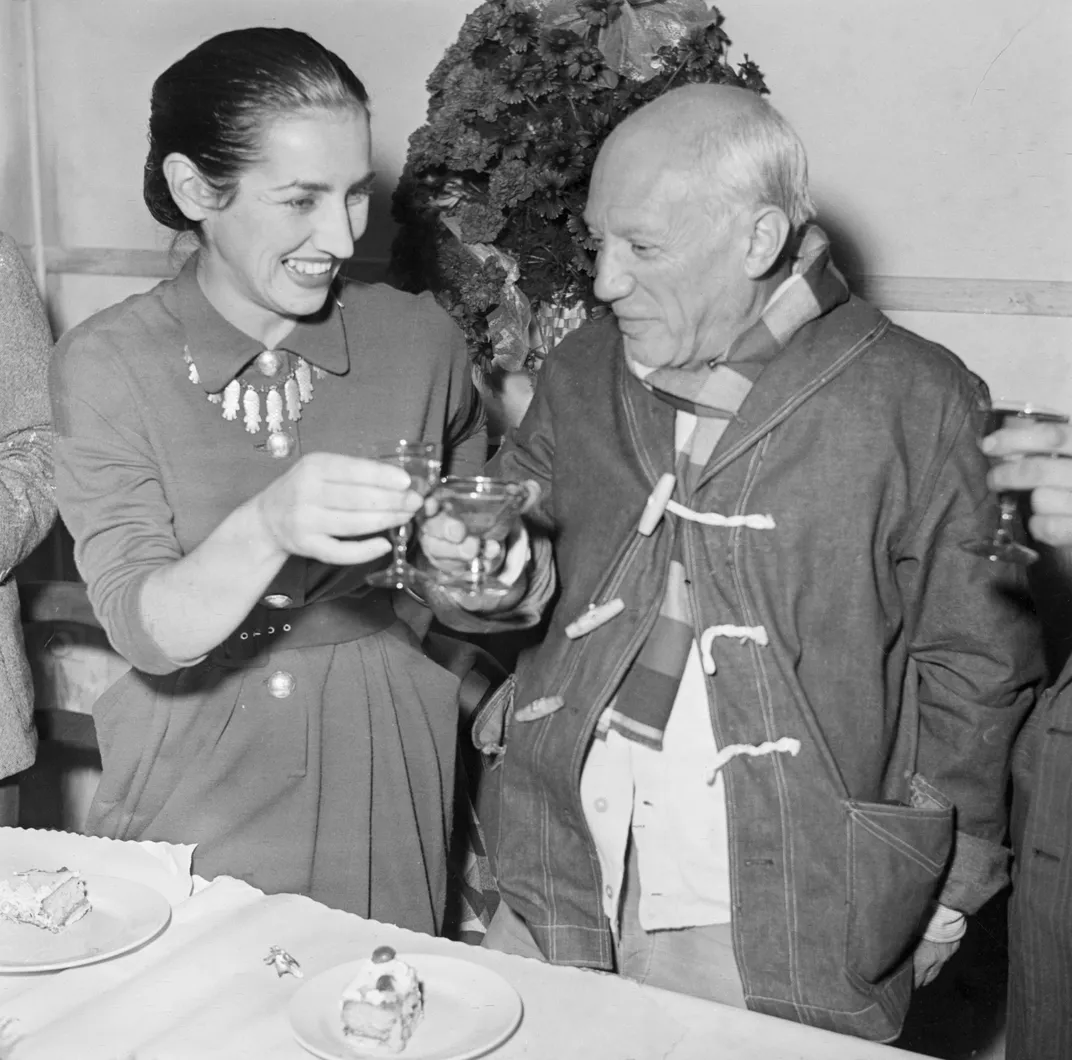 "To see Françoise as a muse (to Picasso) is to miss the point," says Simon Shaw, Sotheby's vice chairman for global fine art, to the AP. "While her work naturally entered into dialogue with his, Françoise pursued a course fiercely her own—her art, like her character, was filled with color, energy and joy."
During her life, Gilot emphasized that she never felt trapped or controlled by Picasso. In fact, in a 2022 interview for her 100th birthday with Ruth La Ferla of the Times, Gilot said that her fierce independence informed the art she created.
"As young women, we were taught to keep silent," she said. "We were taught early that taking second place is easier than first. You tell yourself that's all right, but it's not all right. It is important that we learn to express ourselves, to say what it is that we like, that we want."
A Note to our Readers
Smithsonian magazine participates in affiliate link advertising programs. If you purchase an item through these links, we receive a commission.
Flip-flop boats, 'trashion' and the Bag Monster: the art of discarded plastic – in pictures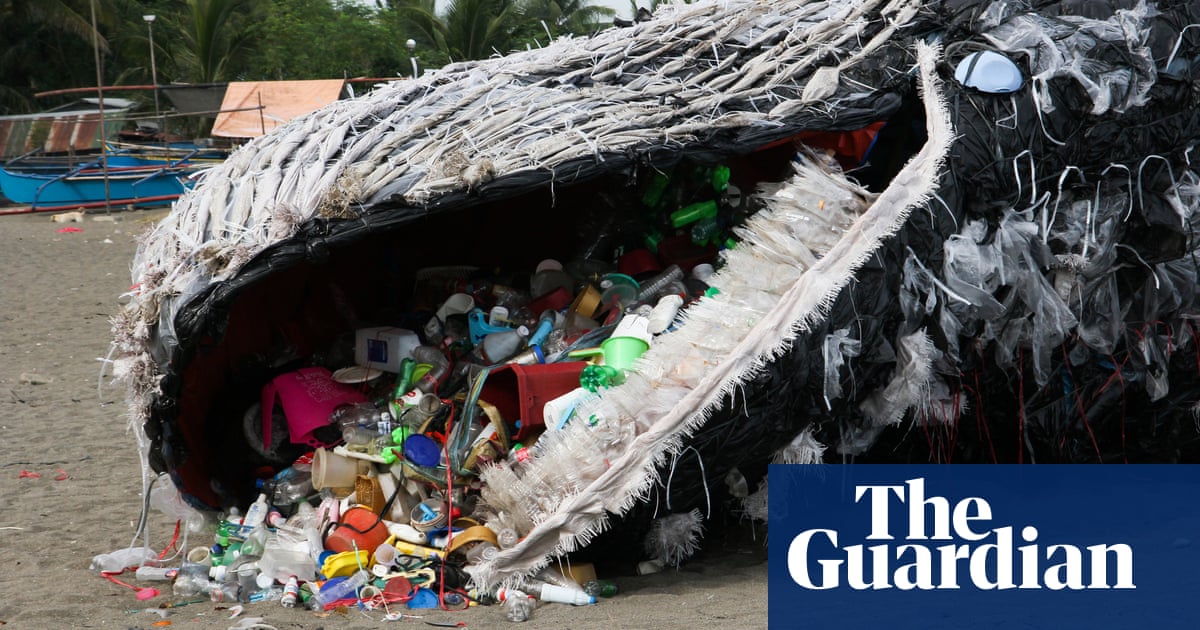 A visitor poses for photographs at the eco-art exhibition Anima Mundi: Soul of the World in Bangkok, Thailand, by Indonesian artist Mulyana, August 2019. Specialising in fabulous seascapes, Mulyana uses discarded metal, fabrics and materials such as rubber and plastic in his work to raise awareness of the environment.
Photograph: Mladen Antonov/AFP/Getty Images
Unveiling the Wonders of the World's Largest Road Art Auction
Start your collection now!
Introducing the inaugural World's Largest Road Art Auction, a live, in-person celebration of the finest Road Art pieces globally, set to be held at Mecum Auctions' headquarters in Walworth, Wisconsin from June 20-25. This event is the latest addition to Mecum's annual auction schedule and is anticipated to feature over 3,000 lots, ranging from vintage soda-pop signs, classic automobilia, and antique toys to pedal cars, kiddie rides, and jukeboxes.
The picturesque venue at the Wisconsin-Illinois border peaks in its natural splendor around the summer solstice, which this year conveniently falls right after the auction kickoff on June 21. For those who've yet to witness the midwestern United States at this time of year, the event offers a chance to experience the vibrancy of cities, suburbs, and the countryside in full bloom.
Road Art collecting offers an extensive array of genres, presenting a rich diversity of antique treasures to explore. Be it neon signs, framed ads, pedal cars, globes, or petrol-related collectibles, there's an artifact to spark interest for every individual with a keen eye for intriguing antiquities. The joy collectors feel when discovering a long-lost porcelain sign or a 1950s gas pump from childhood memories is truly incomparable.
While nostalgia often drives the fascination for collecting such artifacts, there are countless motivations that draw collectors to engage in this pursuit. It's not merely the pieces collected, but the sense of community fostered through shared passion, appreciation of history, and the common bonds formed among a diverse group of enthusiasts that makes Road Art a beloved hobby.
Whether your urge to collect is to honor personal history, appreciate the style and history of items, or revel in shared interests with fellow enthusiasts, Road Art offers an appeal for all. This year, everyone is invited to participate in the first-ever World's Largest Road Art Auction, set to take place from June 20-25 at Mecum Auctions headquarters.