Most children admitted with COVID-19 have short stays, CHEO town hall participants hear – Ottawa Citizen
It's still not clear if infants have increased risks of infection from COVID-19 or whether hospitals are seeing more of it because it is more transmissible or there have been more gatherings.
Article content
Most children admitted to hospital with COVID-related illness have had short stays, pediatric infectious disease specialist Dr. Nisha Thampi told an hour-long CHEO town hall on children and Omicron on Thursday night.
Article content
The town hall attracted more than 800 viewers on Zoom and another 600 on YouTube.
On Wednesday, pediatric hospitals across Ontario joined forces to urge pregnant women to get vaccinated for the protection of their children and themselves after six infants under a year old were admitted in the past three weeks.
"We are seeing young babies admitted with COVID and their moms have not yet received their COVID vaccine," Thampi said. "So, as we see more infection spread in the community, it's no surprise that COVID is reaching the most vulnerable members of the household and unvaccinated adults."
It's still not clear if infants have increased risks of infection from COVID-19 or whether hospitals are seeing more of it because it is more transmissible or there have been more gatherings, she said.
Article content
"When you have more spread in the community, more individuals will bring it home," Thampi said, urging parents to limit visits to newborns until the Omicron variant surge is over.
"Maybe hold off on the gatherings to introduce baby to the community and ensure that every eligible member of the household is vaccinated."
Children under five are not eligible for COVID-19 vaccines. Children between the ages of 12 and 17 are also not eligible for boosters, but that is under review, the town hall heard.
On Wednesday, Pfizer said it expected the latest results from a clinical trial of its vaccine for children under five by April.
Thampi also urged parents to ensure that newborns received all eligible vaccinations.
"We are seeing a little bit of pertussis and flu just around the corner, so we'd like to help babies get through that, too," she said.
Meanwhile, physicians are still learning about "long COVID" — symptoms that persist for months — in children.
"Bottom line is that it appears to be less common. But I can't give you a hard and fast number for our community," Thampi said. "In general, we've seen about one to two per cent. There may be certain populations that have a risk for it, but we don't know what those are yet."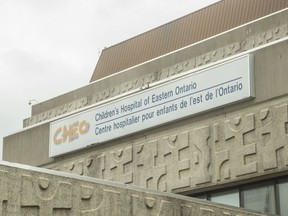 Nova Scotia reports 68 people in hospital because of COVID-19 – CBC.ca
Nova Scotia has reported that 68 people are in hospital because of COVID-19, including 10 in intensive care.
A news release from the province Sunday said the patients are receiving specialized care in a COVID-19 designated unit.
The average age of the patients admitted for COVID-19 is 65, the release states. The majority of the patients, 65, were admitted during the Omicron wave.
There are also two other groups currently in hospital related to the virus, according to the release.
60 people who were identified as positive upon arrival but were admitted for another medical reason, or were admitted for COVID-19 but no longer require specialized care
112 people who contracted COVID-19 after being admitted to hospital.
The abbreviated release did not provide the number of COVID-19 admissions and discharges.
Nova Scotia Health labs completed 3,711 tests on Saturday and 696 new cases have been reported.
There are 447 cases in the central health zone, 108 in the eastern zone, 105 in the western zone and 36 in the northern zone.
Less than than 10 per cent of Nova Scotians are unvaccinated, according to provincial statistics.
As of Friday's update, unvaccinated Nova Scotians were about four times more likely to be hospitalized due to COVID-19 than someone with two doses of vaccine. That is based on average hospitalizations since the province started releasing the daily hospitalizations by vaccine status on Jan. 4.
Summary offence tickets
Halifax Regional Police issued 11 summary offence tickets Sunday for violations of health regulations.
Police responded to reports of a party at a Bayers Road residence shortly before 1 a.m. Sunday.
Tickets were issued to 11 occupants for failing to comply with provisions of the Health Protection Act.
The tickets carry a fine of $2,422.
Atlantic Canada case numbers
Newfoundland and Labrador reported one death and 384 new cases Sunday. There are 5,503 active cases and 12 hospitalizations.
Prince Edward Island reported five hospitalizations Saturday. There were 309 new cases and 222 recoveries in Saturday's report.
New Brunswick reported four more deaths and 115 hospitalizations Sunday. The province has 5,265 active cases.
MORE TOP STORIES
UK's Johnson plans to scrap COVID-19 self-isolation law – The Telegraph
The United Kingdom is drawing up plans under which people will not be legally bound to self-isolate after catching COVID-19, The Telegraph reported on Sunday.
Prime Minister Boris Johnson wants to permanently revoke emergency coronavirus laws as Britain's COVID-19 cases continue to fall, the report said, adding official guidance would remain but would not result in fines or legal punishment if ignored.
The plans will be worked up over the coming weeks, with an announcement expected as early as the spring, the report said.
Last week, Health Secretary Sajid Javid said COVID-19 self-isolation in England will be cut to five days from seven if someone tests negative twice.
Johnson is also set to lift Plan B COVID-19 restrictions, introduced last month to slow the spread of the Omicron variant, according to an earlier Telegraph report.
(Reporting by Maria Ponnezhath in Bengaluru; Editing by Daniel Wallis)
'Choose increased antibodies over brand': Moderna appointments still being cancelled in London, Ont. area – CTV News London
Doctors and pharmacists continue to advocate for people to get the first available mRNA vaccine for their COVID-19 booster dose.
"We have had some feedback that appointments are being canceled because people are holding out for Pfizer," says Dr. Joyce Lock, the medical officer of health for Southwestern Public Health (SWPH).
"I strongly strongly urge everyone, particularly those over the age of 50, to choose increased antibodies over brand," she added.
Lock made those statements during her weekly briefing on Jan 12.
"Our immunity following our original two doses is decreasing over time," says Lock. "Our bodies don't care what brand they receive. They follow the science, not the manufacturer. Studies show that immunity shoots back up after the booster and it doesn't matter which brand."
This week, First Ave. Pharmacy in St. Thomas, Ont. took to Facebook saying it had openings due to people refusing Moderna as a booster dose."We send out a mass email saying that there's a shortage of Pfizer and we might have to offer them Moderna and some people would cancel their appointment online or they would call us and cancel their appointments," says Minh Nguyen, pharmacist at First Ave. Pharmacy. "Both Moderna and Pfizer are mRNA vaccines and equally effective at preventing severe illness from COVID. So I would say get whatever mRNA vaccine you can."
Sunday, the Metrolinx Go-VAXX bus returned to London, Ont. It was stationed in the parking lot at the new East Lions Community Centre on Brydges St.
They had some appointments booked, but we were even taking walk-ins with Pfizer being administered.
"I've had Pfizer for my first two shots and that's what I preferred," says Michael Sean MacVoy, a truck driver getting his booster. "At this point, I didn't care."
Diane Crozman was in the same scenario, getting Pfizer a third time. "It doesn't really make a difference to me," she said. "They said the Moderna is going to work the same, but Pfizer that's good because I've already got the other two Pfizer."
Justin Seaward showed up for a walk-in booster, minutes after his wife went home from her booked appointment.
"I've had Pfizer, Moderna, then Pfizer now," says Seaward. "It didn't really make a difference much to me. I just wanted to be Vaxxed so I can feel safer for my family."The Middlesex-London Paramedic Service (MLPS) had administered 2,194 doses of vaccine over the past six days since starting pop-up clinics in Middlesex County.
The percentage of people upset that Moderna was being administered is very low.
"It has happened a few times at the front door, but very rare," says Miranda Bothwell, acting superintendent for special operations with MLPS.
They will be back on the road, continuing their pop-up clinic tour Monday in Lucan, Ont.