New AI-powered investing tool uses ChatGPT to manage portfolios
A new artificial intelligence-powered investing guide using OpenAI's ChatGPT for managing portfolios is now available, and promises to "improve investing for millions."
PortfolioPilot is a verified ChatGPT plugin co-founded by AI software entrepreneur Alex Harmsen that he says is backed by hedge fund-caliber models.
Users can copy and paste their portfolios into the tool for analysis, receive investment recommendations, search for market information and ask the bot questions – all for free.
"We are on an ambitious mission to build a complete map of how the economy works," Harmsen said in a statement. "This will dramatically improve investing for millions, decrease risk in decision making, and remove huge inefficiencies in the financial sector."
According to new data, Americans have wasted no time trying out ChatGPT for stock recommendations since the AI-powered chatbot became available to the public in November.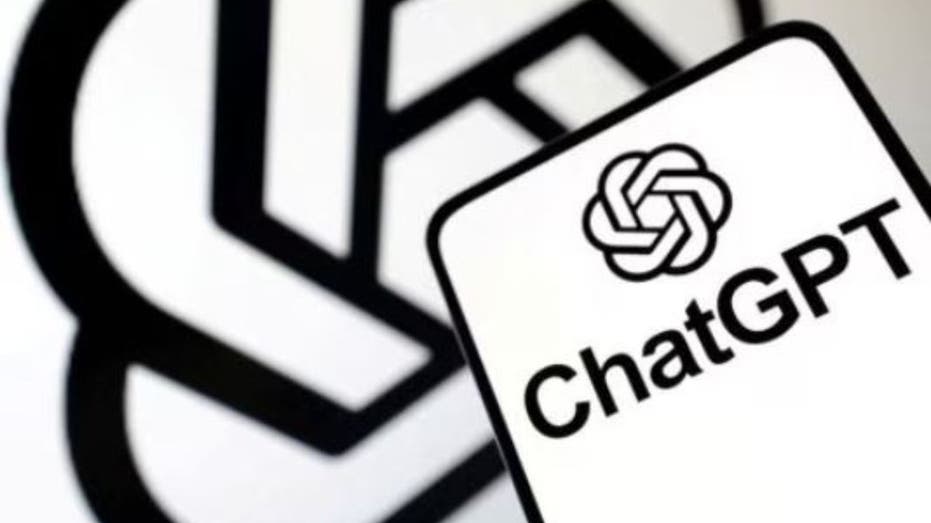 The Motley Fool released a study this week that found 47% of U.S. adults have already used the tool for stock picks, and 69% said they are open to the idea of doing so.
According to the survey, higher-income Americans were most likely to use ChatGPT for investment advice, with 77% reporting they have utilized it for stock picks.
Al Gore-led fund leads $95-million investment in Toronto's BenchSci, which uses AI to hasten drug discovery – The Globe and Mail
Al Gore's investment firm has led a $95-million financing of a Toronto company that uses artificial intelligence to help pharma giants cut time and costs from the drug discovery process.
Generation Investment Management, chaired by the former U.S. vice-president, led the growth equity financing of BenchSci Analytics Inc., with backing from past investors Inovia Capital and Golden Ventures of Canada, and U.S.-based TCV and F-Prime Capital Partners, affiliated with Fidelity's founding Johnson family. It's Generation's third deal in Canada, after 2021 investments in AlayaCare Inc. and Benevity Inc.
Terms were not disclosed but Golden managing partner Matt Golden said it was a "clean deal" free of complex structured terms that financiers have increasingly demanded from startups to guarantee them a larger share of proceeds when they sell.
Multiple investors bid to lead the deal and BenchSci chief executive Liran Belenzon said it was "not a down round," meaning the company at least maintained its valuation from when it raised US$50-million last year. The lack of structure or devaluation puts BenchSci in rare company amid a shakeout across the tech sector as companies run out of cash or face onerous funding offers from investors.
Mr. Belenzon said "we weren't in a position where we needed to raise money, but that's when I want to raise. We have lots of traction and I want to make sure we have a good war chest to continue meeting demands." He added he expects venture capital investing levels "will only get worse" despite steep declines already in the past year.
Tom Czitron: How artificial intelligence will change the investing landscape
BenchSci deploys artificial intelligence to rapidly peruse millions of scientific publications. Tens of thousands of researchers use its online subscription software tool to quickly determine which antibodies (proteins the body develops to fight invasive substances) and reagents (substances that cause chemical reactions) would be best to use in early experiments on new medications.
BenchSci's product is used by 16 of the world's 20 largest pharmaceutical companies, which shave months and substantial costs off the search for new drugs. Novartis in its 2021 annual report said it saved US$14-million from 2018 to 2021, as scientists using BenchSci to select the best antibodies and reagents cut down on expensive and unproductive experiments and accelerated projects by months.
Anthony Woolf, growth equity partner with Generation, a social-impact sustainability-focused investor, said his firm heard "what I'd describe as wild customer love" for BenchSci during its due diligence research. "The largest biopharmaceutical companies are spending billions of dollars a year on their preclinical research and development teams, so any degree of efficiency is meaningful to them."
He added there are relatively few software tools available for early drug researchers, and that BenchSci is a welcome response to "a massive innovation crisis" in preclinical research and development that has seen the cost of drug discovery skyrocket.
BenchSci was founded in 2015 by Tom Leung, David Chen, Elvis Wianda and Mr. Belenzon after they met through the Creative Destruction Lab at University of Toronto. It has grown rapidly since the start of the pandemic, more than doubling revenue over the past 18 months and expanding its team to more than 400 people from 100 in 2020. Mr. Belenzon forecast his company would double revenue again this year but didn't disclose absolute figures.
Asked if he was concerned generative AI companies such as OpenAI could threaten BenchSci, Mr. Belezon replied: "I think every technology can be a threat if you don't do anything about it. We will remain agile, adopt new technologies to help us solve the problem faster and never stop as an organization."
Mr. Woolf at Generation added: "Our conclusion is that large language models" used in generative AI "are going to benefit BenchSci over time as long as they can incorporate it."
Singapore's Temasek cuts compensation for those responsible for FTX investment – Yahoo Canada Finance
By Urvi Manoj Dugar and Yantoultra Ngui
(Reuters) -Singapore state investor Temasek Holdings said on Monday it had cut compensation for the team and senior management that recommended its investment in the now-bankrupt FTX cryptocurrency exchange.
"Although there was no misconduct by the investment team in reaching their investment recommendation, the investment team and senior management, who are ultimately responsible for investment decisions made, took collective accountability and had their compensation reduced," Temasek Chairman Lim Boon Heng said in a statement posted on Temasek's website on Monday.
It did not detail the amount of compensation cut.
The move comes around six months after Temasek initiated an internal review of its investment in FTX, which resulted in a writedown of $275 million.
Temasek had said its cost of investment in FTX was 0.09% of its net portfolio value of S$403 billion ($304 billion) as of March 31, 2022, and that it currently had no direct exposure in cryptocurrencies.
Temasek also said last year it had conducted "extensive due diligence" on FTX, with its audited financial statement then "showed it to be profitable".
FTX's other backers such as SoftBank Group Corp's Vision Fund and Sequoia Capital had also marked down their investment to zero after FTX, founded by Sam Bankman Fried, filed for bankruptcy protection in the United States last year.
"With FTX, as alleged by prosecutors and as admitted by key executives at FTX and its affiliates, there was fraudulent conduct intentionally hidden from investors, including Temasek," Lim said in the statement on Monday. "Nevertheless, we are disappointed with the outcome of our investment, and the negative impact on our reputation."
($1 = 1.3245 Singapore dollars)
(Reporting by Urvi Dugar in Bengaluru and Yantoultra Ngui in Singapore; Editing by Himani Sarkar and Lincoln Feast.)
Solar power due to overtake oil production investment for first time, IEA says
Investment in clean energy will extend its lead over spending on fossil fuels in 2023, the International Energy Agency said on Thursday, with solar projects expected to outpace outlays on oil production for the first time.
Annual investment in renewable energy is up by nearly a quarter since 2021 compared to a 15-per-cent rise for fossil fuels, the Paris-based energy watchdog said in its World Energy Investment report.
Around 90 per cent of that clean energy spending comes from advanced economies and China, however, highlighting the global divide between rich and poor countries as fossil fuel investment is still double the levels needed to reach net-zero emissions by midcentury.
"Clean energy is moving fast – faster than many people realize," said IEA Executive Director Fatih Birol.
"For every dollar invested in fossil fuels, about 1.7 dollars are now going into clean energy. Five years ago, this ratio was one-to-one."
Around US$2.8-trillion is set to be invested in energy worldwide in 2023, of which more than US$1.7-trillion is expected to go to renewables, nuclear power, electric vehicles and efficiency improvements.
The rest, or around US$1-trillion, will go to oil, gas and coal, demand for the last of which will reach and all-time high or six times the level needed in 2030 to reach net zero by 2050.
Current fossil-fuel spending is significantly higher than what it should be to reach the goal of net zero by midcentury, the agency said.
In 2023, solar-power spending is due to hit more than US$1-billion a day or around US$380-billion on a yearly basis.
"This crowns solar as a true energy superpower. It is emerging as the biggest tool we have for rapid decarbonization of the entire economy," energy think tank Ember's head of data insights, Dave Jones, said in a statement.
"The irony remains that some of the sunniest places in the world have the lowest levels of solar investment."
Investment in new fossil fuel supply will rise by 6 per cent in 2023 to US$950-billion, the IEA added.
The agency did not expressly reiterate its blockbuster projection from 2021 that investors should not fund new oil, gas and coal supply projects if the world wants to reach net-zero emissions by midcentury.
Producer group OPEC has said calls by the IEA to stop investing in oil undermine global energy security and growth. Scientists and international climate activi