New Brunswick Real Estate: Hot Markets, Province-wide – RE/MAX News
The COVID-19 public health crisis has altered consumer trends and home-buying patterns. From social distancing to Zoom teleconferencing, more people are working from home and performing their daily duties from the comfort of their kitchen or dining room. This has allowed a lot of homebuyers to vacate the big cities and re-plant their roots within rural and suburban communities. Based on the numbers, it looks like many of these home seekers are looking to the Prince Edward Island, Nova Scotia and New Brunswick real estate markets.
Despite the economic challenges in the wake of the coronavirus pandemic, many major urban centres are witnessing record-breaking growth, whether it is in sales activity or prices. If too many Canadians were priced out of these cities before the outbreak, their dreams of living in the downtown core of Toronto and Vancouver are becoming even harder to realize. These trends have facilitated tremendous growth in Atlantic Canada real estate.
Atlantic Canada housing markets have witnesses record-breaking activity since the height of the pandemic. Below, we take a closer look at just how well New Brunswick's hottest housing markets have fared over the course of this unprecedented public health crisis.
New Brunswick Real Estate: Hot Markets, Province-wide
Fredericton
Fredericton was one of the many Atlantic Canada markets to endure the "pandemic pause," but the city has since recuperated and now it is on track to close out 2020 with strong numbers that are projected to boost the local market into next year.
According to the Real Estate Board of the Fredericton Area, residential sales surged a record high 34.4 per cent in September 2020 compared to the same time last year. The average price of homes sold in September climbed an impressive 22.6 per cent year-over-year, to $210,015.
Although 312 new residential listings were added to the housing market in September, overall inventory continues to decline to its lowest level in 17 years. Active residential listings were down more than 40 per cent compared to the end of September 2019.
The RE/MAX Fall Market Outlook Report forecasts that Fredericton home prices will maintain their current values, rising 2.5 per cent to finish 2020. However, as a direct result of dwindling supply and pent-up demand, Fredericton is witnessing a new trend that has largely been confined to Canada's largest real estate markets, such as Toronto and Vancouver: bidding wars.
Saint John
Like Fredericton, Saint John is another city in the New Brunswick real estate market to enjoy record-setting activity, particularly in the second half of 2020.
According to the Saint John Real Estate Board, residential sales advanced by 27.1 per cent year-over-year, setting a new sales record for the month of September. The average price of homes sold in September increased by 14 per cent from a year ago to a record-breaking $205,247.
Despite 320 new residential listings, active listings fell 38.1 per cent at the end of September 2020. Overall supply levels are trending downward, standing at 12-year lows.
"Our local real estate market has continued to outperform expectations in September," said Corey Breau, President of the Saint John Real Estate Board and broker at RE/MAX Professionals Saint John. "New listings also posted strong gains this past month but are struggling to stay ahead of the brisk pace of sales. Much like other parts of New Brunswick, Saint John's usually busy fall market is experiencing significantly increased demand. When you combine that with the lowest inventory numbers that we have seen in over a decade, it creates sustained upward pressure on prices."
While Saint John was not immune to the coronavirus-induced drop in housing activity earlier this year, the market has recovered. The RE/MAX Fall Market Outlook Report suggests that sales and prices will continue to be strong in the final quarter of 2020. Due to a lack of inventory, the high cost of building materials, and pent-up demand, Saint John prices are expected to surge seven per cent through the remainder of 2020.
The Broader New Brunswick Real Estate Market
CBC News recently reported that many New Brunswick households are better off financially than before the pandemic. Why? Federal COVID-19 relief spending in New Brunswick increased household incomes in the province to all-time highs, despite the economy slumping and thousands of people losing their jobs. When more consumers have money, a renewed confidence trickles down through the entire market, including real estate.
With demand outpacing supply in markets across the province, the competition for New Brunswick homes is ballooning, particularly with more real estate agents enabling the facilitation of online transactions. Remote markets are more accessible than ever before, and accordingly, people are snatching up New Brunswick real estate from across the country. In many cases, purchases are being made without the buyers even seeing the house in person.
The New Brunswick economy is on the rebound, thanks to successful containment of the coronavirus and interest rates at historical lows. For now, the province is enjoying stable growth, and the strong activity within its largest real estate markets will not only contribute to New Brunswick's economic rebound, but also a possible population spike!
30 businesses in 30 days: Fort McMurray real estate agent pushes shop local campaign for Christmas – CBC.ca
A Fort McMurray real estate agent is encouraging people shop local by creating a video series called 30 businesses in 30 days.
This month, Melanie Galea started posting videos showcasing small businesses in Fort McMurray. From pet stores, to coffee roasters and spas, Galea has been trying to remind locals about what businesses they could be shopping from.
"It just seemed like it was needed more than ever," said Galea.
"These business owners are ready for Christmas."
She said there are concerns that businesses are going to be shut down and several businesses have already closed during the pandemic and flood.
"People are staying home, they're maybe not spending quite as much money. Some businesses are doing well, but I've seen businesses shut down because of what's happening right now."
Galea did a similar promotion in 2015, making videos to showcase 30 businesses. Thirteen of those stores have since closed.
Galea put a call out for businesses to contact her about making a video, and she was even surprised to find out about companies she had never heard of before.
"It's great to see there are new businesses," said Galea.
"The reaction has been fantastic."
Galea said her videos have even inspired former McMurrayites. She said a former Fort McMurray resident, now living in Edmonton, reached out to Galea to ask about buying gift cards from Fort McMurray shops.
The entire series took about 100 hours to create. She charged $50 per business to do the video, but it's costing her more than $250 per episode.
"This is my give to the community," said Galea. She started filming the series in the beginning of October.
Carley Johnson, owner of Firebag Coffee Company, started selling coffee and coffee accessories in February. She roasts coffee at her home in Fort McMurray and sells it online and at local markets.
Since her video went live, she's had people reach out to her saying they didn't know her business existed and says her sales have increased.
The company does free delivery in town, and she says they do about 25-30 orders a day.
"Since the video's run I've probably had at least 5 to 10 new people contact me every day."
"It's wonderful," said Johnson.
Michael Langille's video hasn't gone public yet — it's slated for Dec. 9. He's the owner of The Little Pet Company, which is in the midst of expanding.
"Some people think that we're still shut down since the flood," said Langille. "It's about broadcasting that we're here."
He said many people thought the flood destroyed the shop, which it didn't.
The store was "busier than ever" for the first few months of the pandemic, but recently noticed a "sgnificant change" in the number of customers coming in.
Langille said he doubled his store's inventory with the expansion, but "we're not seeing double the sales by any means."
"We might've seen a ten per cent increase, which is not what you want to see when you're expanding your business."
He's hoping the video gets people coming into the store, and spending their dollars in town, rather than online.
JPMorgan's Pil Sees Quick Return to Office Boosting Real Estate – BNN
(Bloomberg) — People will likely return to the office more quickly than expected and that will help boost the price of some commercial real estate, according to J.P. Morgan Asset Management.
Investors may be making a mistake by extrapolating the future from the current situation with lots of working from home due to Covid-19, according to Anton Pil, global head of alternatives at J.P. Morgan Asset Management, part of JPMorgan Chase & Co. Top malls worldwide should see a faster-than-expected rebound in traffic, he said, and there's an overshoot in expectations about how many people will want the status quo versus returning to the office.
"I'm expecting a pretty significant rebound in valuation," Pil said in a phone interview Wednesday. "Financing terms are at some of the lowest levels that we've ever seen, and the income generation continues to be quite strong, at least if you own top-notch offices in strong locations."
Urban centers have been able to survive previous pandemics and will do so again this time, Pil said. He pointed to the co-working trend as evidence that even when people could work from home they found there was value in being around others.
However, investors are taking things slowly at this point, with commercial real estate dealmaking in the third quarter far below pre-pandemic levels, according to data from CBRE Group Inc. and Real Capital Analytics Inc.
Pil also said that easy monetary policy and available financing means that it's harder to tell which companies have simply been hurt by the pandemic and which have business models that just aren't viable. J.P. Morgan Asset Management has stuck to a relatively conservative approach that's focused on the actual assets companies own, he said, to avoid potential trouble on that front.
Venture capital will be a very robust market over the next year or two, Pil added. Lots of new businesses will be started by people who were laid off or had salaries reduced during the pandemic, he said, plus the efficiency of working from home and broader adoption of cloud computing has made starting a business cheaper and easier around the globe.
©2020 Bloomberg L.P.
Toronto's Real Estate Board Tells Brokers Stop Showing More Than 2 Years of Sold Data – Better Dwelling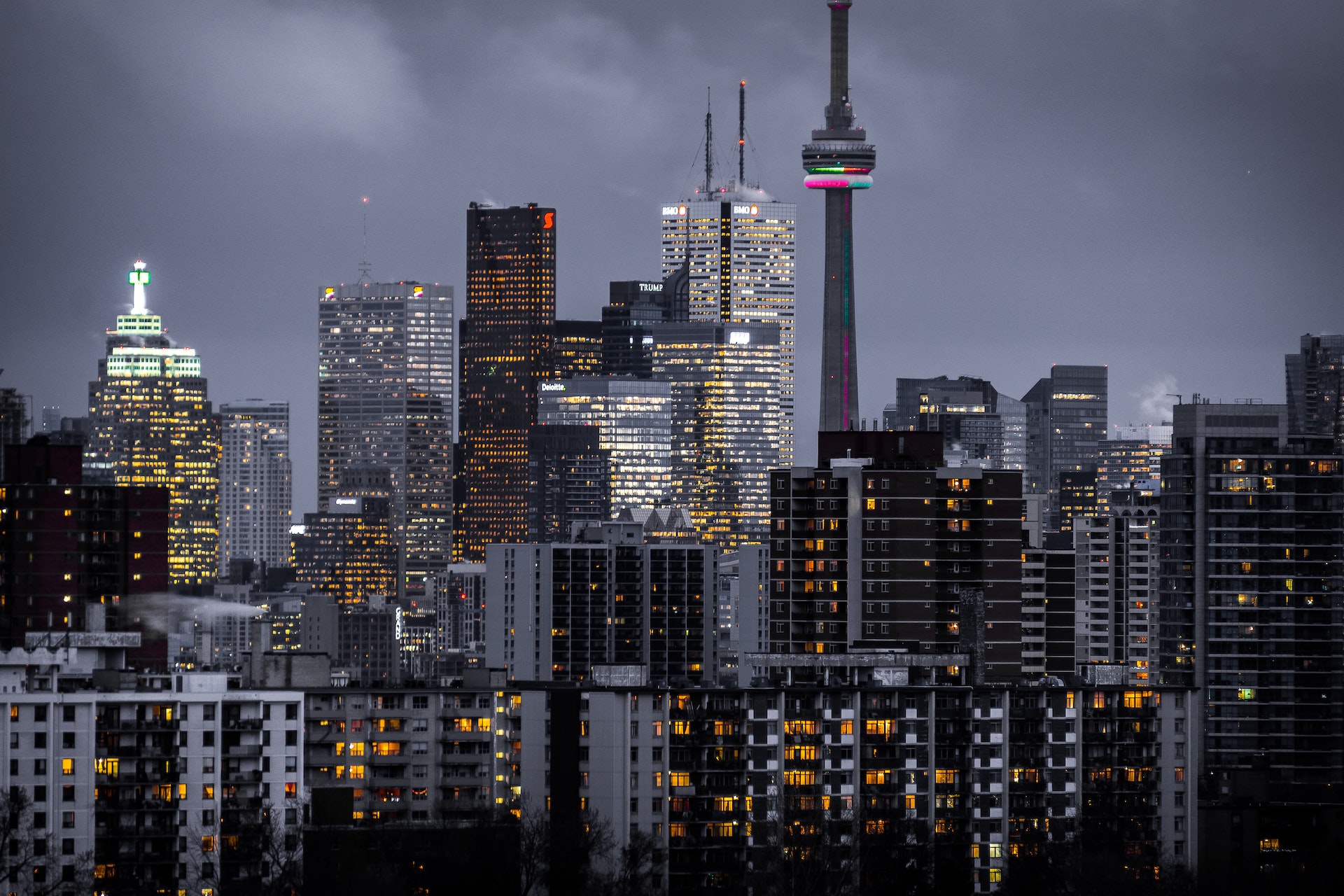 Toronto's golden age of real estate brokerage innovation is coming to an abrupt end. Toronto Regional Real Estate Board (TRREB) sent a memo this week, on sold data. The board informed brokers they will only be allowed to show two years of data going forward.
TRREB Ordered To Allow Brokerages To Show Sold Data
The board formerly known as TREB was sued by the competition bureau in 2011. The bureau argued it was anti-competitive to prevent real estate brokers from sharing sold information. This dispute went on for years, until the supreme court finally rejected any appeals in 2018. Shortly after, the board provided member brokers with a data feed, complete with sold data. Almost immediately, this brought Toronto real estate out of the dark ages.
Release of Sold Data Drove Brokerage Innovation
Allowing the display of sold data led brokerages to build a number of Zillow-like products. Some brokers began providing sold data to clients going back over a decade. Toronto's formerly dated, agent-driven model, was suddenly refreshed. Buyers were able to research, without an agent acting as a direct barrier to information. Unfortunately, that wasn't TRREB's intention.
TRREB Memo Demands Halt On Displaying Data Over 2 Years Old
TRREB sent member brokers a reminder this week that included a restriction that was previously unclear. The board notes several restrictions, but the biggest one is how much sold data can be shown. The memo reads, "Only two (2) years of sold data can be displayed or accessed at any time on the VOW, Website, or App."
The updated interpretation of the bureau ruling is going to have a big impact. Starting soon, brokerages will restrict sold data to just 2 years. Much of the innovation that allowed people to research on their own will disappear. Instead Toronto will return back to it's agent-driven model, where individuals have to request details from agents. This coincidentally will also conceal readily available sold data from the 2017 detached frenzy.
Like this post? Like us on Facebook for the next one in your feed.