Next steps for art gallery and housing project in downtown Castlegar – Castlegar News – Castlegar News
Progress is being made on plans for a new building in downtown Castlegar that would host the Kootenay Gallery of Art and affordable residential apartments.
The project is slated for the site of the old Eremenko building at the corner of Columbia Avenue and 3rd Street.
Columbia Basin Trust provided a grant to the City of Castlegar to obtain the property back in April 2021. Since then, the city has hired consulting firm CitySpaces to investigate possibilities for the space.
City Spaces presented a draft feasibility study to city council at their Oct. 4 meeting.
The consultants narrowed down half a dozen options to the two they consider to be the best. Both of those options include the demolition of the current building and a replacement building constructed with the gallery facing Columbia Avenue and six stories of affordable housing facing 3rd Street.
The first option, known as Concept 2C, calls for 33 residential units. Construction on either component — housing or gallery — could happen independently of the other. This allows more flexibility as one portion of the project could move ahead once funding is secured. The early-stage estimate of capital costs for the option is $11.3 million.
The units would include 17 with one bedroom, 11 with two bedrooms and five with three bedrooms.
The second option, known as Concept 2B, would involve construction on the gallery and residential components happening at the same time. This allows for more housing units (48) because some of the units could be constructed above the gallery. The units would include 23 with one bedroom, 20 with two bedrooms and five with three bedrooms.
With the higher unit count, this option appears to be more financially efficient, according to the consultants. The downside is that funding for both portions would need to be secured prior to starting. The capital costs of this option are estimated to be $15.1 million.
Neither concept incorporates underground parking, and a parking variance will be required for the project. However, city staff have stated that there is substantial off-street and-on-street parking available throughout the downtown core, including city-owned lots near the site.
Housing operations
Although the city owns the site, municipalities are generally not in the business of operating housing. This brings us to the next step.
In order to gain financing for the project and move forward, the city will need to partner with a non-profit society to operate the housing portion of the project.
The City of Castlegar will be issuing a formal Expression of Interest notice with a closing date of Nov. 2 in order to find that partner.
Once a society is selected, that society would then submit a proposal to BC Housing or the CMHC, under the Community Housing Fund or the Co-investment Fund, or similar future programs.
Design approvals, contracts for construction, receipt of capital, and operating funding would run through the non-profit society.
The city would need to approve any required rezoning, subdivision, or development permits for the project.
The report states that typical arrangements for similar projects have a city lease land to a society for 60 years at no cost.
Art gallery
Plans for the gallery portion of the project call for a 11,539 sq.ft. space that includes multiple exhibition galleries, a gift shop, staff offices, a boardroom and a workshop. The estimated construction costs are $3.9 to $4.6 million.
The Kootenay Gallery of Art has been investigating options and developing plans for a future relocation for more than six years. Public and stakeholder engagement has been ongoing during that time and the gallery has come to the table with a good idea of what it needs in the new facility.
At this stage, funding for the gallery portion is still undetermined, but the consultants say that capital funding contributions for cultural facilities can often be secured from both provincial and federal governments. Most cultural facilities also rely on substantial donations from the community, with some key major donors secured initially and a fundraising program organized via a capital campaign.
---

betsy.kline@castlegarnews.com
Like us on Facebook and follow us on Twitter <!––>
affordable housingArtcastlegarHousing
Moose Jaw Art Guild meets to discuss its upcoming MJMAG exhibition – moosejawtoday.com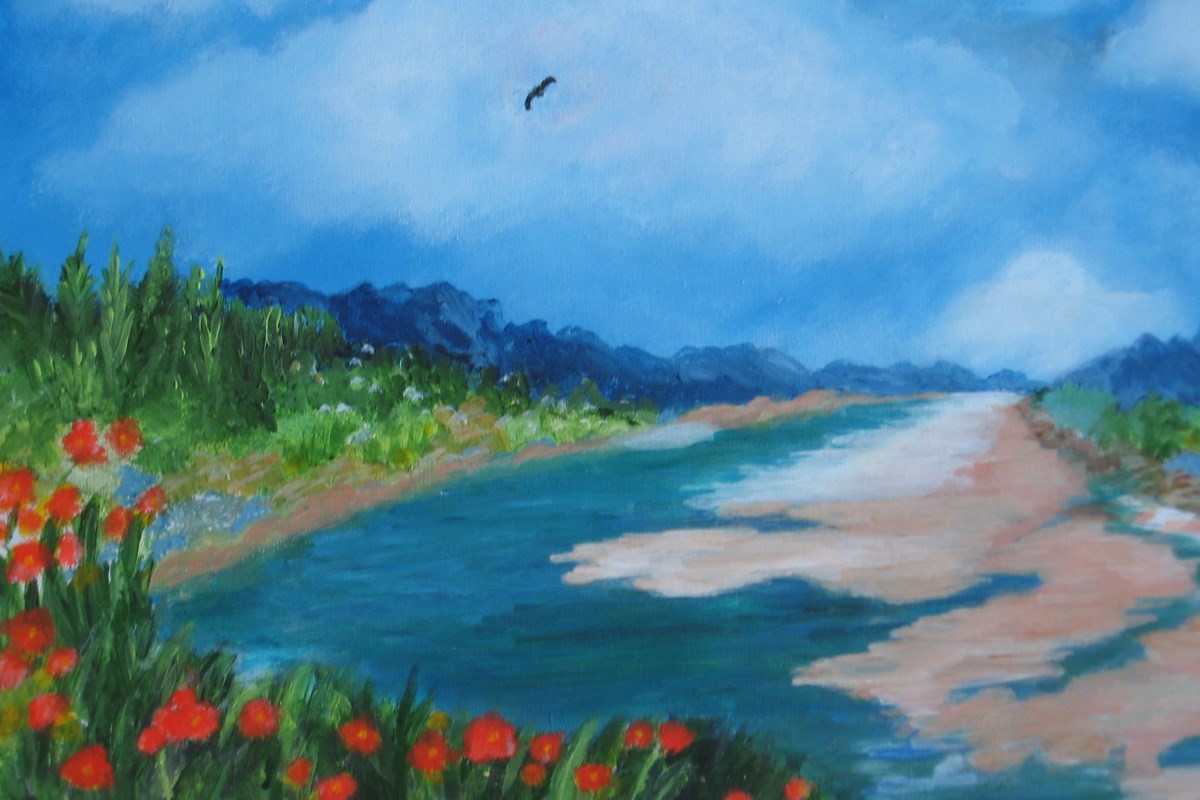 The Moose Jaw Art Guild is excited for their 54th Christmas exhibition at the Museum & Art Gallery
Led by President Karen Walpole, ten members of Moose Jaw's Art Guild gathered for only the second time in 18 months to discuss their upcoming exhibition. The forms necessary for submission were distributed, and everyone chatted about how their works were progressing.
The theme for this year is "Looking Out My Window," to be interpreted by the artist. A variety of mediums are encouraged, including drawings, pastels, watercolours, and sculptures.
Many of the works displayed in MJMAG's lobby will be for sale. The exhibition will open on Nov. 12th, and continue until Jan. 9th of next year.
Karen Walpole noted that she is "always excited" to share some of the Art Guild's venerable history, particularly in regards to its role in the founding of MJMAG. She says that, "Back in 1963, the City of Moose Jaw asked what was then the Moose Jaw Fine Arts Guild to comment on their plan to celebrate Canada's 100th birthday."
The Guild took that chance to strongly endorse and lobby for a "Cultural Centre" in Crescent Park near the Public Library. The Moose Jaw Art Museum opened in 1967, and the Art Guild has had an annual exhibition there ever since.
Jennifer McRorie, MJMAG's current curator and director, confirms that the Art Guild was "instrumental in getting the art museum established." She adds that, "In 2017 we celebrated our 50th anniversary, and so we actually presented an exhibition from our permanent collection that was the result of 50 years of collecting the work of Moose Jaw artists."
The Guild itself was established on a cold February night in 1929, after a presentation by influential Saskatchewan artists Vaughan Grayson and Barbara Barber. That night, the Women's Art Association of Saskatchewan was voted into existence. In 1957 it became the Moose Jaw Fine Art Guild, and in 1984 it achieved its current form as the Moose Jaw Art Guild.
This year's exhibition comes on the heels, obviously, of the enormous disruption of the global pandemic. Nevertheless, the Guild endures, and is always open to new members. Walpole sincerely emphasizes that one purpose of their showings is to, "provide encouragement and an introduction to many of us that want to try our artistic hands, but don't know where to start."
Art is about expression, moving beyond the limitations of language to convey emotion in a subjective, yet direct way. Although it is not possible to control exactly how one's art is perceived, this should not be a barrier. The main thing, Walpole says, is "to have the confidence to at least attempt an art form of some kind."
More information about the Art Guild, its meetings, and how to join can be found on their Facebook page.
Knitting for Guelph's Art Not Shame: 3 things to know about the organization and fundraiser – GuelphMercury.com
So you want my arts job: Art Installer – ArtsHub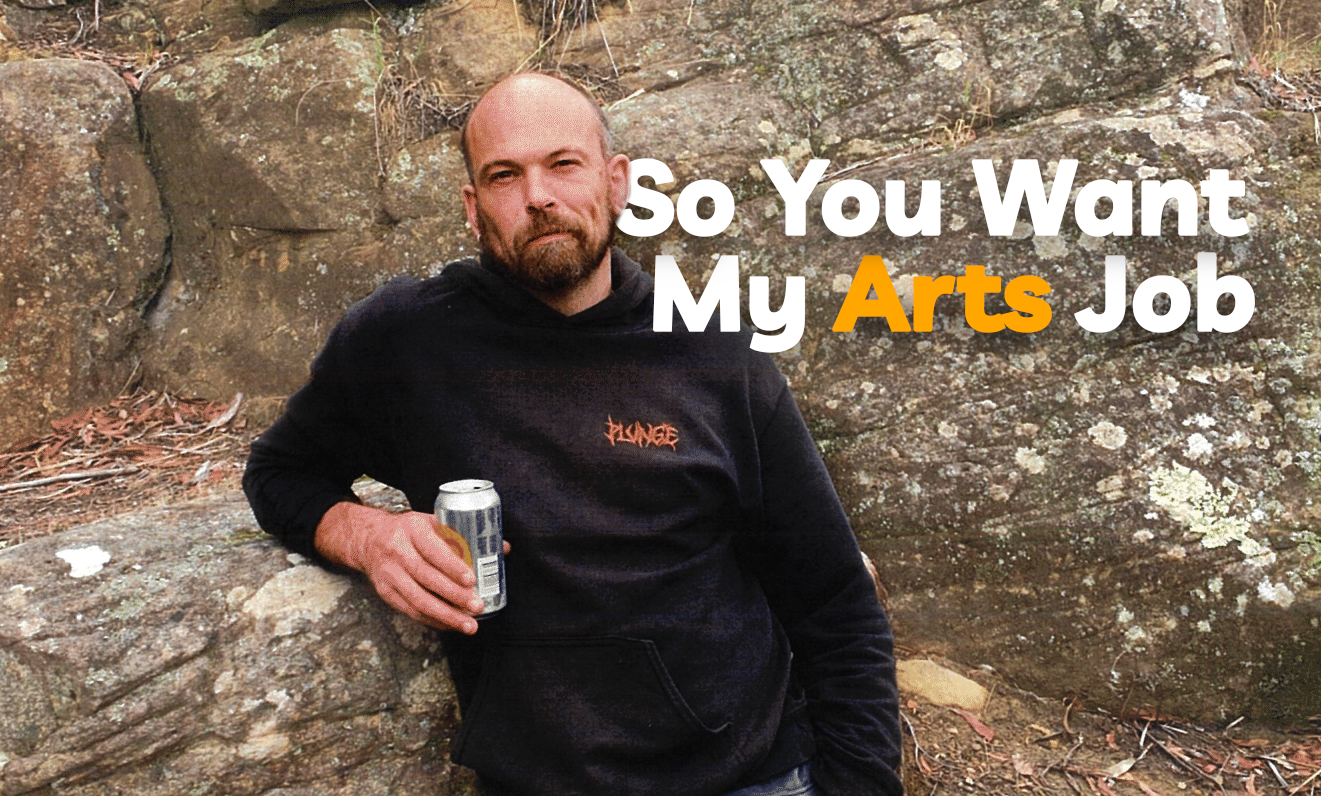 A rare opportunity saw Andrew Hawley join the National Gallery of Victoria (NGV) as a casual art handler after graduating from his BFA in Drawing at RMIT in 2003.
Eighteen years later, he is now the Collection and Exhibition Preparator at Hobart's Museum of Old and New Art (Mona), known for their eccentric and challenging exhibitions, and undoubtedly, one of the most exciting environments in which to work in art installations, storage, and exhibition preparations.
He also holds a Masters in Cultural Materials Conservation from the University of Melbourne, and has worked across ACMI, the Victorian Arts Centre, ExhibitOne, POD Museum and Art services, and the Melbourne Immigration Museum.
From Ron Meuck's 10 metre infant sculpture to Ai Weiwei's White House (2015) in Mona's Siloam, Hawley and his colleagues are the answer to your question: 'But how did they manage to get it there?'
Here, Hawley shares the excitement of working on high-profile exhibitions and discusses the skills you would need to pursue this challenging but rewarding profession.
HOW WOULD YOU DESCRIBE WHAT YOU DO?
In a nutshell; I prepare artwork and other culturally significant material for storage, exhibition and loan, and assist with exhibition/display installation. My role is quite varied but I spend most of my time at our off-site collection store where I design, construct and fit out custom packing units for artworks. These vary from timber crates and travel frames to archival board boxes, archival tubes for rolled works and the occasional solander box. I also ensure artwork is clean and display ready.
I organise and maintain the off-site collection storage area which involves a lot of 3D Tetris. I work closely with colleagues including registrars, a conservator, a mount maker and several other very highly skilled art handler/technicians as well as a wider team of kinetic artwork and time based media technicians.
I assist with exhibition installation/deinstallation and collection changeover at the museum and some external locations during festivals.
I'm also a qualified paper conservator so I undertake some conservation assessments and treatments when required.
Read: So you want my arts job: Museum Program Producer
HOW DID YOU GET STARTED IN YOUR CAREER?
I finished a fine art degree in 2003 and was looking for something outside the hospitality industry and inside the museum/gallery industry. Luckily, a regular customer at one of the venues I worked in (as a chef/cook), let word slip that the National Gallery of Victoria were hiring casual art handlers to prepare to move into the refurbished premises at St Kilda Road. I got the boss' details, wrote an application letter, attended a job interview and somehow was successful, despite no prior experience.
WHAT DO YOU LOOK FORWARD TO THE MOST IN YOUR JOB?
Unique challenges and a reliance on lateral thinking for solutions – something I experience almost every day. I also have great colleagues with whom I liaise about all aspects of the job. We learn from each others' creative perspectives.
I love the excitement of a large or high profile exhibition, including engagement with external or international artists and curators, trying to help realise a vision that may or may not be clear in everybody's mind. I equally love the calm and solitude of a collection store and the fact that I work so closely with museum objects on a daily basis. If I have a bad day, looking at an ancient Egyptian mummified cat or some 2,000 year old bronze knife coins is very soothing.
IN AN INTERVIEW FOR YOUR JOB, WHAT SKILLS AND QUALITIES WOULD YOU LOOK FOR?
Similar institutional experience in a similar capacity (eg. art handling, art packing) would be a must. It takes many years to attune yourself to the level of care required around culturally significant objects and irreplaceable artworks.
Other qualifiers would include:
A strong work ethic
An ability to handle multiple projects with strict deadlines
The ability to delegate fun jobs
The ability to undertake monotonous or tedious jobs
Strong, clear communication
Patience
Physically fit and able
The ability to look outside oneself and one's own experience for solutions. It's a bit of a 'jack of all trades' kind of position and a good Jack should know when they need to call on a master of something.
Someone who prefers order and neatness in their professional life. I'm in no way the neatest person in my private life but organising a storage area that keeps artwork safe and secure requires a high degree of attention to detail.
WHAT IS ONE OF THE MOST MEMORABLE INSTALLATION EXPERIENCES/PROJECTS THAT YOU'VE WORKED ON?
There's been a lot over the years – I've done everything from helping carry and install a 10 metre silicon sculpture of an infant (Ron Mueck) to hanging iconic works from Picasso, Munch or Tom Roberts. From installing 100 tiny neolithic arrow/spear heads in one showcase to helping build a large, imperial Chinese house framework on glass balls (Ai Weiwei), and from installing famous AFL players' jerseys in a sports museum (MCG/Australian Sports Museum) to hanging stills from Kubrick's 2001 Space Odyssey (ACMI).
It's hard to pick one moment from one project. In recent times, it's probably been the preparatory work and final install of big MONA shows like On the Origins of Art, The Museum of Everything and our recent Monanisms 2021 collection based exhibition.
WHAT'S THE BEST THING HAPPENING IN YOUR SECTOR AT THE MOMENT?
We're still operating and I still enjoy my job.
Read: So you want my arts job: Theatre Technician