Nine new COVID-19 cases reported Friday – HalifaxToday.ca – HalifaxToday.ca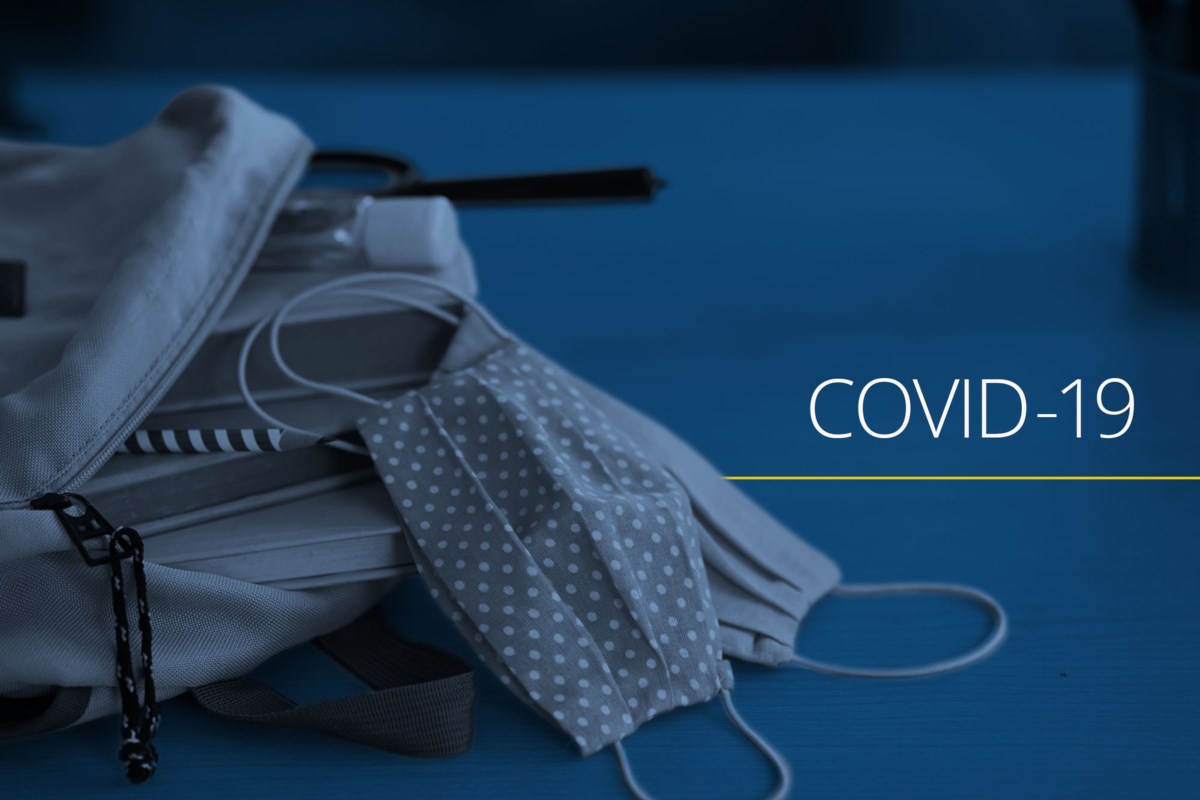 NEWS RELEASE
COVID-19/HEALTH/WELLNESS
************************
Nine new cases of COVID-19 are being reported in Nova Scotia today, April 2.
Five cases are in Western Zone and four cases are in Central Zone. Five of the nine are a group of international travellers. The remaining are domestic travellers from outside Atlantic Canada. They are all self-isolating, as required.
"Our Easter weekend is looking very different than those in other provinces because of our low active case numbers, and today's cases show our border protocols are working," said Premier Iain Rankin. "But we have to remain vigilant – including strictly adhering to self-isolation after travel and other public health measures – to remain safe."
As of today, Nova Scotia has 31 active cases of COVID-19.
There were 1,364 tests administered between March 26 and April 1 at the rapid-testing pop-up sites in Halifax and Dartmouth.
Nova Scotia Health Authority's labs completed 3,122 Nova Scotia tests on April 1.
As of April 1, 111,403 doses of COVID-19 vaccine have been administered. Of those, 29,530 Nova Scotians have received their second dose.
Since Oct. 1, Nova Scotia has completed 310,764 tests. There have been 639 positive COVID-19 cases and one death. One person is in hospital. Cases range in age from under 10 to over 90. There are 607 resolved cases. Cumulative cases may change as data is updated in Panorama.
"People are answering the call to get tested and helping identify where the virus is in our province, and I thank them for that," said Dr. Robert Strang, Nova Scotia's chief medical officer of health. "Getting tested is one of the ways we can work together to contain the spread of COVID-19."
Nova Scotians are strongly encouraged to seek asymptomatic COVID-19 testing, particularly if they have a large number of close contacts due to their work or social activities. Appointments can be booked at https://covid-self-assessment.novascotia.ca/, by choosing the asymptomatic option. Rapid testing pop-up sites continue to be set up around the province as well. More information on testing can be found at https://www.nshealth.ca/coronavirustesting .
The province is renewing the state of emergency to protect the health and safety of Nova Scotians and ensure safety measures and other important actions can continue. The order will take effect at noon, Sunday, April 4, and extend to noon, Sunday, April 18, unless government terminates or extends it.
Visit https://covid-self-assessment.novascotia.ca/ to do a self-assessment if in the past 48 hours you have had or you are currently experiencing:
fever (i.e. chills/sweats) or cough (new or worsening)
Or:
Two or more of the following symptoms (new or worsening):

sore throat
runny nose/nasal congestion
headache
shortness of breath/difficulty breathing
Call 811 if you cannot access the online self-assessment or wish to speak with a nurse about your symptoms.
When a new case of COVID-19 is confirmed, the person is directed to self-isolate at home, away from the public, for 14 days. Public health works to identify and test people who may have come in close contact with that person.
Anyone who has travelled from anywhere except New Brunswick and Prince Edward Island must self-isolate for 14 days. As always, anyone who develops symptoms of acute respiratory illness should limit their contact with others until they feel better.
Nova Scotians are asked to avoid non-essential travel to the city of Edmundston and surrounding communities in New Brunswick as a result of increased cases of COVID-19 in that area.
It remains important for Nova Scotians to strictly adhere to the public health order and directives – practise good hand washing and other hygiene steps, maintain a physical distance when and where required. Wearing a non-medical mask is mandatory in most indoor public places.
Nova Scotians can find accurate, up-to-date information, handwashing posters and fact sheets at https://novascotia.ca/coronavirus .
Businesses and other organizations can find information to help them safely reopen and operate at https://novascotia.ca/reopening-nova-scotia .
Quick facts:
Additional resources:
Government of Canada: https://canada.ca/coronavirus
Government of Canada information line 1-833-784-4397 (toll-free)
The Mental Health Provincial Crisis Line is available 24/7 to anyone experiencing a mental health or addictions crisis, or someone concerned about them, by calling 1-888-429-8167 (toll-free)
If you need help with a non-crisis mental health or addiction concern call Community Mental Health and Addictions at 1-855-922-1122 (toll-free) weekdays 8:30 a.m. to 4:30 p.m.
Kids Help Phone is available 24/7 by calling 1-800-668-6868 (toll-free)
For help or information about domestic violence 24/7, call 1-855-225-0220 (toll-free)
For more information about COVID-19 testing and online booking, visit https://novascotia.ca/coronavirus/symptoms-and-testing/
*************************
Exclusive-Canada's Ontario to expand use of AstraZeneca COVID vaccine as epidemic rages
By Allison Martell
TORONTO (Reuters) – The Canadian province of Ontario will begin offering AstraZeneca's COVID-19 vaccine on Tuesday to people turning 40 or older this year, according to a government source.
The change will broaden access to vaccines as a third wave of infections threatens to overwhelm hospitals in Canada's most-populous province, and should make it easier to use doses that in some cases have been accumulating at pharmacies.
The change will be announced on Monday and go into effect across the province on Tuesday, according to the source. The vaccine has already been distributed to pharmacies but currently can only be given to people turning 55 or older this year.
Ontario announced new public health measures on Friday, promising checkpoints at provincial borders, new police powers and closing outdoor amenities, while leaving many workplaces open. The measures were widely criticized by doctors and public health experts, and the province quickly reopened playgrounds and modified the new police powers.
On March 29, Health Canada said it would review reports of serious blood clots and bleeding in a small number of people who had received the AstraZeneca vaccine in other countries, and an independent panel called the National Advisory Council on Immunization (NACI) recommended that it only be given to people 55 and older. All provinces followed that advice.
But NACI's recommendations are not binding. Last week, Health Canada, the country's drug regulator, said it had reviewed all available evidence and would not restrict the use of the vaccine, because its benefits outweigh its potential risks. Health Canada said at the time that NACI was reviewing its recommendations.
On Sunday, NACI's chair told Reuters that the panel would make a new recommendation on Tuesday.
Health Canada said regulators in the UK had estimated the risk of clots to be very small, roughly four in a million people who receive the vaccine. It also said the complication was treatable. Two people have developed it in Canada, and both are recovering.
Several other countries have limited the use of the vaccine to older people. Denmark has withdrawn the shot, and Norway said on Thursday it would take more time to decide whether to resume use.
Ontario reported 4,250 new cases of COVID-19 on Sunday. The Ontario Hospital Association said 59 patients were admitted to intensive care on Saturday, bringing the number of COVID-19 patients in ICUs to 737.
Health Canada says those who receive the vaccine should seek medical attention immediately if they experience shortness of breath, chest pain, leg swelling, persistent belly pain, neurological symptoms like severe headaches or blurred vision, or skin bruising or tiny blood spots under the skin beyond the site of the injection.
(Reporting by Allison Martell; Editing by Diane Craft and Peter Cooney)
Trudeau mobilizes federal workers to battle COVID-19 in Toronto and rest of Ontario
OTTAWA (Reuters) – Canadian Prime Minister Justin Trudeau said on Sunday he would send federal healthcare workers to help Toronto and the province of Ontario battle a third wave of COVID-19 infections that has forced shutdowns of schools and businesses.
"We are mobilizing federal healthcare workers from across government departments to deploy on the front lines in Ontario and specifically the Greater Toronto area where the situation is most critical," Trudeau said in a video posted on Twitter.
Other provinces, especially on the Atlantic coast, are working "to determine what human resources and equipment they could free up over the coming days," Trudeau said, adding that the federal government would cover the costs of that help.
The government will also seek to boost rapid testing, especially for essential workers, Trudeau said.
The government of Ontario, Canada's most-populous province and industrial powerhouse, has moved schools online and announced more stringent public health measures on Friday, including shutting the provincial borders to non-essential travel.
On Saturday, federal Public Safety Minister Bill Blair deployed two mobile health units to set up more hospital beds in Toronto and Hamilton, Ontario, and the prime minister said he stood ready to send the Red Cross to staff mobile vaccination clinics in Ontario if help is requested.
Canada's seven-day average of new infections was 8,669, the chief medical officer said on Sunday, a 26% increase compared with the previous seven days. Ontario reported 4,250 new cases on Sunday.
Canada has been ramping up its vaccination campaign but still has a smaller percentage of its population inoculated than dozens of other countries, including the United States and Britain.
More than 48 million doses are to be delivered by the end of June, which is enough for all of Canada's population of some 38 million to receive at least one shot, with a total of 100 million doses expected by the end of September.
(Reporting by Steve Scherer; Editing by Peter Cooney)
Canada has second case of rare blood clots after AstraZeneca vaccin
(Reuters) – Canada on Saturday reported a second case of rare blood clots with low platelets after immunization with AstraZeneca's COVID-19 vaccine in a week, while it said it still recommended the use of the shot.
The person who experienced the very rare event has been treated and is recovering, Canada's health ministry said in a statement, adding that the person lives in the province of Alberta.
Based on the evidence available, Canada still maintains that the benefits of the AstraZeneca vaccine outweigh the potential risks, the statement said.
Canada health authorities "will continue to monitor the use of all COVID-19 vaccines closely and examine and assess any new safety concerns," the statement said.
Canada reported a first blood clotting associated with the vaccine on Tuesday, and a day later, after a review, health authorities said they would not restrict use of the AstraZeneca vaccine.
A separate advisory council had earlier recommended Canada stop offering the vaccine to people under 55. That panel is in the process of reviewing its advice.
Canada has been ramping up its vaccination campaign, but still has a smaller percentage of its population inoculated than dozens of other countries, including the United States and Britain.
Amid a spiking third wave of infections, Ontario, Canada's most populous province, announced new public health restrictions on Friday, including closing the provinces borders to domestic travelers.
(Reporting by Kanishka Singh in Bengaluru and Steve Scherer in Ottawa, writing by Steve Scherer; Editing by Cynthia Osterman)