Nintendo acquires Luigi's Mansion developer Next Level Games – Nintendo Wire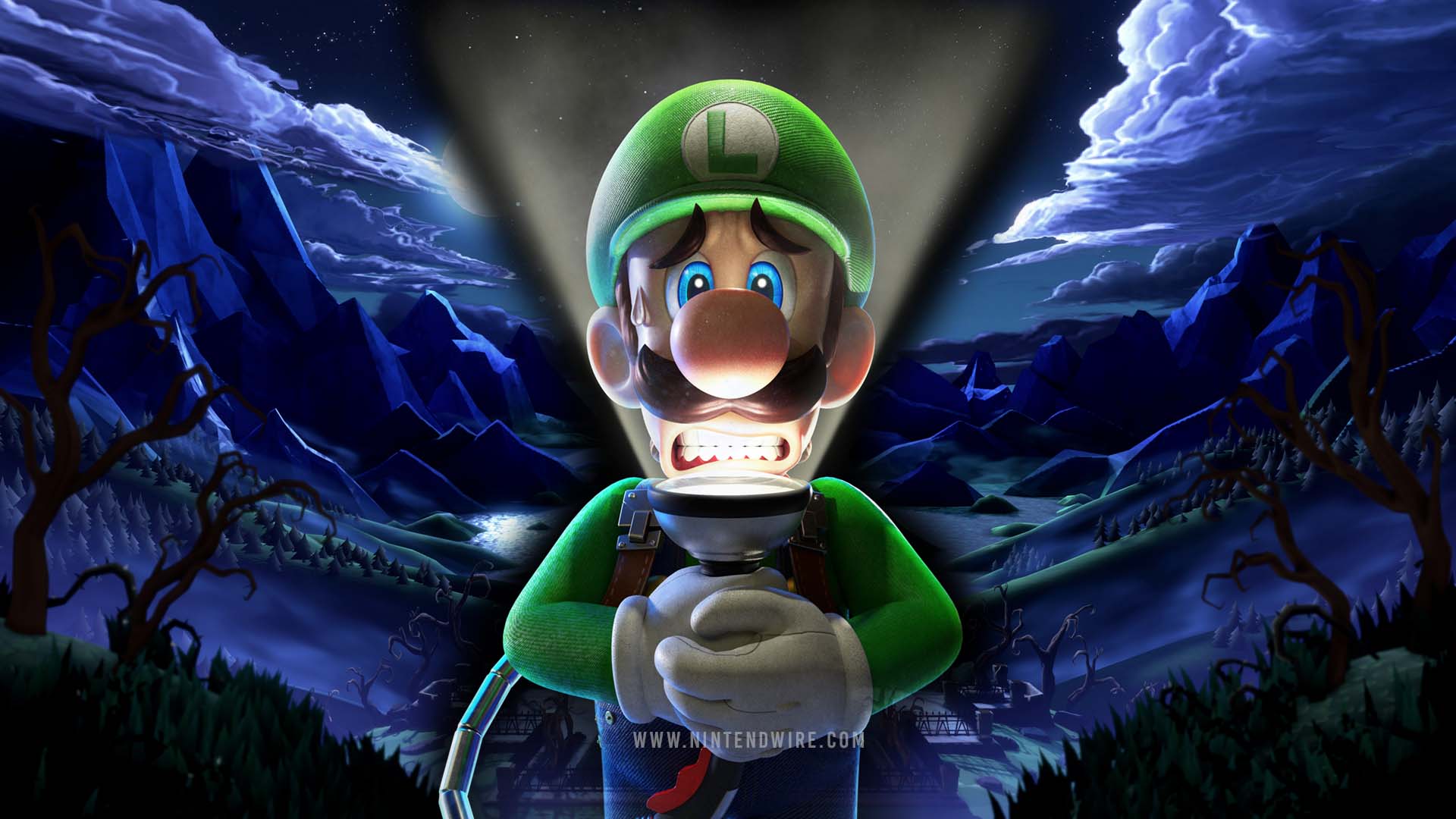 The Nintendo family is getting a little bigger, as the company has announced the acquisition of Vancouver-based developer Next Level Games.
The company has entered an agreement to acquire 100 percent of Next Level Games' outstanding shares, making it a wholly-owned subsidiary of Nintendo.
The deal is expected to close on March 1st, 2021.
Established in 2002, Next Level Games has worked on various projects for Nintendo including Luigi's Mansion: Dark Moon, Luigi's Mansion 3, the Punch-Out!! reboot for Wii, Super Mario Strikers, and Mario Strikers Charged.
The press release released by Nintendo announcing the acquisition states the following:
"Next Level Games is a video game development company based in Vancouver, Canada which has nearly two decades of experience creating video games for various console platforms. More recently, Next Level Games has worked exclusively with Nintendo in developing software titles for the Nintendo 3DS and Nintendo Switch systems, including titles in the critically acclaimed Luigi's Mansion series of video games.

Next Level Games's shares are currently held entirely by its owner-directors and employees. A number of owner-directors recently determined that the time is right for them to sell their shares, and Next Level Games therefore began exploring potential sale transactions. Completion of the Acquisition will serve to secure the availability of Next Level Games development resources for Nintendo, including development expertise, as well as facilitate an anticipated improvement in development speed and quality by enabling closer communication and exchange of staff with the Nintendo development team.

The Acquisition is expected to close on March 1, 2021, pending satisfaction of all relevant terms and conditions, including shareholders' approval, regulatory approval under the Investment Canada Act and other customary closing conditions."
What're your thoughts on Next Level Games' acquisition? Let us know in the comments!
ICBC gets green light to slash car insurance by 15% starting in May – Vanderhoof Omineca Express
The BC Utilities Commission has approved ICBC's request for a 15 per cent decrease on basic insurance, marking welcomed news to drivers in the province.
The new rates are set to kick in on May 1.
The province submitted the application last month. At the time, Solicitor General Mike Farnworth called the drop one of the largest rate reductions at ICBC in four decades, stemming from savings at the public insurer as it adopts a no-fault model. The new system prohibits a driver from suing for financial compensation, with a few exceptions.
Instead, crash victims will have access to up to $7.5 million in medical benefits. Currently, the cap on funds is $300,000.
The regulator has also approved ICBC to provide rebates to B.C. drivers, based on the difference between the driver's current coverage and the new model. The province has said premiums will drop by as much as 20 per cent, an average of $400 a year.
---
@ashwadhwani

ashley.wadhwani@bpdigital.ca
Like us on Facebook and follow us on Twitter.
Want to support local journalism? Make a donation here.
The Best Samsung Galaxy S21 Pre-Order Deals Could Save You Hundreds – Forbes
Unlike some other recent product launches—like the chronically sold out PlayStation 5 and Xbox Series X—it looks like you'll actually be able to buy a Samsung Galaxy S21 when it starts to ship on January 29. Samsung's flagship phone debuted on Thursday, January 13 and you can preorder one right now. Let's get you a quick refresher before going over the best carriers and retail stores to buy the Samsung Galaxy S21, including loads of lucrative deals for trade-ins, in-store credit for switching wireless providers and freebies.
The Galaxy S21 family is comprised of three models: the base Galaxy S21 along with the Galaxy S21+ and top-of-the-line Galaxy S21 Ultra. They all feature fast Qualcomm Snapdragon 888 processors and 120Hz Dynamic AMOLED displays, though your pocket will notice the difference between the models. The S21 has a 6.2-inch display, while the Plus steps up to 6.7 inches and the Ultra has a pocket-popping 6.8 inch screen. There are other significant differences among the models, like camera configuration and the presence of ultrawideband (UWB) wireless tech in the more premium phones.
Thinking about upgrading? Because the Galaxy S21 is the hot phone of the season, virtually every carrier and retailer is offering it for presale. But all offers aren't the same, so we rounded up the best deals you can get right now and you will find them below.
One note about these deals: There are a lot of variables when choosing a phone, including memory, cellular carrier, and whether you're trading in your existing phone. Remember that trade-in values are generally described as "up to" because the discount depends on the specific model you are trading in and its aesthetic and functional condition. And to keep this simple, all the prices below assume the base memory for each model (128GB) and monthly payments assume a 24-month payment period. Keep in mind that the final price may differ if you opt for more memory or a different payment schedule.
Samsung
If you buy directly from Samsung, you can get up to $700 in trade-ins, a $100 credit to spend on accessories and a Galaxy SmartTag.
---
Best Buy
Best Buy is offering trade-ins of up to $800 when you sign up for a qualified activation with one of the retailer's cellular partners (Verizon, AT&T or T-Mobile). In addition, you get a $200 Samsung credit and a free Galaxy SmartTag.
---
AT&T
Get up to $800 off by trading in an existing phone at AT&T and choosing an unlimited plan.
---
T-Mobile
T-Mobile has two major deals in play right now. First, you can save up to $800 when you trade in your phone and pay the balance over 24 months. T-Mobile is also offering a buy-one-get-one-free deal: Activate two lines and buy two new Galaxy S21s (or a handful of other qualifying models) and get a credit for up to $800 spread over 24 monthly payments.
---
Verizon
You can save the most money at Verizon if you're switching from another carrier—you'll get a $250 Verizon credit and Verizon Stream TV when you switch. That's on top of the option to trade in an existing phone and get an unlimited plan to save up to $750. In addition to that $1000, Verizon is also including a $100 Samsung credit and free Galaxy SmartTag. Verizon has its usual array of other deals in play as well. In particular, the buy-one-get-one-free offer can grant you up to $1000 off a second phone.
---
Amazon
Amazon's trade-ins are not remarkable. Compared to $750 and $800 discounts offered elsewhere, Amazon trade-ins top out around $311 for the Galaxy S20 FE or $455 for the iPhone 11 Pro. That said, Amazon's phones are unlocked and carrier-free, so you can sign up for any plan anywhere, which can save you a lot of money in the long term.
---
Walmart
When you purchase your phone on Walmart's 24-month installment plan, you get a discount of up to $200 (that's $100, $150 or $200 off, depending on which phone you choose). Likewise, you get up to a $200 Samsung credit (again, $100, $150 or $200 depending upon model) and a Samsung SmartTag.
Report: New MacBook Pro models will arrive this year with MagSafe, M1 successor [Updated] – Ars Technica
According to a report in Bloomberg, Apple plans to launch new versions of its MacBook Pro laptops "around the middle of the year," and these machines will feature speed and display enhancements, as well as a return of the MagSafe charging design seen in MacBook computers several generations ago.
Citing "a person with knowledge of the plans," the Bloomberg story claims that Apple's 13-inch MacBook Pro will get a 14-inch successor, just as the 15-inch MacBook Pro became a 16-inch model when the screen bezel was reduced to allow more screen real estate in a similarly sized chassis.
Both the 14-inch and 16-inch MacBook Pro are slated for the middle of the year and will incorporate Apple's custom silicon. The company first introduced its own silicon with the M1 chip included in November refreshes of the low-end 13-inch MacBook Pro, MacBook Air, and Mac mini. The new machines described today would have a successor to Apple's M1 chip with more CPU cores and "enhanced graphics."
While the overall design of the laptops is not expected to be significantly different from current models (beyond the screen size in the smaller MacBook Pro), there is one major design change that may please fans of Macs prior to the Touch Bar and USB-C redesign introduced a few years ago: the return of the MagSafe charger.
Mac laptops once had charging cables that slotted easily into their ports, thanks to magnets, and were intended to gracefully disconnect without tugging on the laptop if someone pulled the cord or tripped on it. Over the past few years, the company purged this feature from its lineup, but it introduced a related tech using the same name in its iPhone 12 lineup last year.
According to the report, the MagSafe connector in the new MacBook Pro models will have a similar shape to that of MagSafe connectors in Macs of old. It will also allow the laptops to charge faster than before. The report does note that the computers will still have multiple USB-C ports as well, though.
The new MacBook Pros are also said to have brighter displays with better contrast. This report doesn't explain how Apple will achieve this exactly, but recent supply-chain rumors and analysts have been predicting that Apple will incorporate Mini LED displays in its upcoming machines, which would likely produce that result.
Bloomberg's source also says that Apple has been testing versions of the laptops without the Touch Bar, which was introduced to the lineup a few years back. The Touch Bar is a strip-shaped touch screen at the top of the keyboard that replaces the function keys with either virtual versions of those keys or other, app-specific functions.
While many apps support the Touch Bar, some power users have complained that the Touch Bar is not always as convenient as physical keys.
Finally, the report ends with a footnote that Apple plans to also update the MacBook Air with a new design but that it won't arrive as soon as the MacBook Pro updates. It doesn't outline any details about the MacBook Air redesign.
Update: Bloomberg ran an additional report today claiming that both iMac sizes are also due for a major update. They would include Apple Silicon chips, reduced bezels, and an elimination of the metal chin below the display. They would also sport flat chassis, in contrast to the curved design of the current iMac. The report also repeats prior claims that the Mac Pro will see a smaller, Apple Silicon successor that will live alongside the Intel model in Apple's lineup, and vaguely alludes to a cheaper, consumer-oriented alternative to Apple's expensive ProDisplay XDR monitor.