Nova Scotia reports 14 new cases of COVID-19 Saturday – HalifaxToday.ca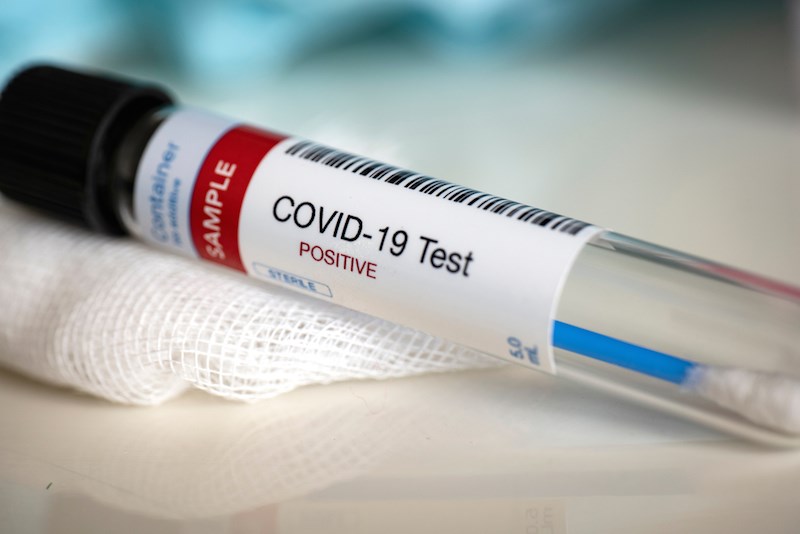 NEWS RELEASE
COVID-19/HEALTH/WELLNESS
*************************
As of today, Nov. 28, Nova Scotia has 125 active cases of COVID-19. Fourteen new cases are being reported today.
Twelve cases are in Central Zone, one is in Western Zone and one in Northern Zone.
"Black Friday weekend usually draws crowds from across the province to the Halifax area to shop, but that must change this year," said Premier Stephen McNeil. "I want to remind all Nova Scotians that we are asking you to avoid non-essential travel in and out of western and central HRM and parts of Hants County. If you are doing some shopping this weekend, it's best to stay close to home and buy local. You'll be supporting the businesspeople in your community and doing your part to slow the spread of COVID-19."
Nova Scotia Health Authority's labs completed 3,644 Nova Scotia tests on Nov. 27.
There were 670 tests administered at the rapid-testing pop-up site in Dartmouth yesterday and three positive results. The individuals were directed to self-isolate and have been referred for a standard test.
Since Oct. 1, Nova Scotia has had 42,989 negative test results, 190 positive COVID-19 cases and no deaths. No one is currently in hospital. Cases range in age from under 10 to over 70. Sixty-five cases are now resolved. Cumulative cases may change as data is updated in Panorama.
"A few days ago, we introduced new restrictions in Halifax and Hants County. I know it's not easy, but it will allow us to slow the spread of COVID-19," said Dr. Robert Strang, Nova Scotia's chief medical officer of health. "The retail sector and restaurant and bar owners have all stepped up and adapted to ensure they continue to follow all public health measures. Now it is up to Nova Scotians to ensure they are doing their part to limit the spread of COVID-19."
Visit https://covid-self-assessment.novascotia.ca/ to do a self-assessment if in the past 48 hours you have had or you are currently experiencing:
— fever (i.e. chills/sweats) or cough (new or worsening)
Or:
Two or more of the following symptoms (new or worsening):
— sore throat
— runny nose/ nasal congestion
— headache
— shortness of breath
Call 811 if you cannot access the online self-assessment or wish to speak with a nurse about your symptoms.
When a new case of COVID-19 is confirmed, public health works to identify and test people who may have come in close contact with that person. Those individuals who have been confirmed are being directed to self-isolate at home, away from the public, for 14 days.
Anyone who has travelled outside of Atlantic Canada must self-isolate for 14 days. As always, any Nova Scotian who develops symptoms of acute respiratory illness should limit their contact with others until they feel better.
It remains important for Nova Scotians to strictly adhere to the public health order and directives — practise good hand washing and other hygiene steps, maintain a physical distance when and where required. Wearing a non-medical mask is mandatory in most indoor public places.
Rules concerning interprovincial travel within Nova Scotia, New Brunswick, Prince Edward Island and Newfoundland and Labrador have changed. The premiers of all four Atlantic provinces are cautioning against non-essential travel into neighbouring provinces. Currently, all non-essential travel into Prince Edward Island, New Brunswick and Newfoundland and Labrador requires a 14-day self-isolation. All public health directives of each province must be followed. Under Nova Scotia's Health Protection Act order, visitors from outside Atlantic Canada must self-isolate for 14 days unless they completed their self-isolation in another Atlantic province.
Nova Scotians can find accurate, up-to-date information, handwashing posters and fact sheets at https://novascotia.ca/coronavirus. Due to technical difficulties, the website will not be updated today.
Businesses and other organizations can find information to help them safely reopen at https://novascotia.ca/reopening-nova-scotia.
Quick Facts:
— testing numbers are updated daily at https://novascotia.ca/coronavirus
— a state of emergency was declared under the Emergency Management Act on March 22 and extended to Dec. 13
— online booking for COVID-19 testing appointments is available for Nova Scotians getting a test at all primary assessment centres or at the IWK Health Centre in Halifax
— ongoing voluntary testing has been introduced to monitor, reduce and prevent the spread of COVID-19 in long-term care. Volunteers, designated caregivers and employees who provide direct care to residents will be tested every two weeks. The ongoing testing will start at three long-term care locations: Northwood, Ocean View and St. Vincent's and will expand to six more facilities over the next two weeks
Additional Resources:
Government of Canada: https://canada.ca/coronavirus
Government of Canada information line 1-833-784-4397 (toll-free)
The Mental Health Provincial Crisis Line is available 24/7 to anyone experiencing a mental health or addictions crisis, or someone concerned about them, by calling 1-888-429-8167 (toll-free)
Kids Help Phone is available 24/7 by calling 1-800-668-6868 (toll-free)
For help or information about domestic violence 24/7, call 1-855-225-0220 (toll-free)
For more information about COVID-19 testing and online booking, visit https://novascotia.ca/coronavirus/symptoms-and-testing/
The COVID-19 self-assessment is at https://covid-self-assessment.novascotia.ca/
*************************
Top 2 Rebound Stocks for 2021 – The Motley Fool Canada
2020 was a difficult year for some stocks. Retail, leisure, travel, and entertainment were all severely punished by the pandemic and lockdowns. However, there's light at the end of the tunnel now.
The vaccination drive is underway, and 2.3% of Canada's population has already received their first dose of the COVID-19 vaccine. By the end of 2021, malls, flights, and restaurants could be back to normal.
With that in mind, here are the top two rebound stocks that you could bet on this year as the recovery gathers steam.
Air Canada
Air Canada (TSX:AC) stock took a significant hit in 2020, as the sector felt the full brunt of the pandemic. While Air Canada stock was not spared either, the stock has made a comeback in recent weeks amid talk that it is poised for a parabolic move.
Improving fundamentals
A faster-than-expected end to the pandemic followed by a resurgence of the travel industry, are some of the factors that affirm why Air Canada would be a perfect bet in the airline industry. The airline is likely to see a significant surge in volumes coming out of this pandemic once the travel restrictions are lifted.
The breakthrough on the vaccine front has once again brought hope to the embattled airline industry. As more people get vaccinated, the pandemic should be brought under control, a development likely to result in the easing of lockdown restrictions as well as fears about air travel. Likewise, Air Canada remains well positioned to be one of the beneficiaries.
Air Canada's stock valuation
After a recent slide lower, Air Canada is currently trading at a great discount relative to its long-term prospects. Likewise, the stock remains well positioned to skyrocket once prospects in the travel industry improve.
Amid the pandemic, the company's cargo revenues are growing steadily and likely to sustain the momentum in 2021. The airline has already doubled its cargo space and is operating more cargo flights to meet the growing demand.
Air Canada boasts of a top-tier growth potential backed by a solid balance sheet that has improved amid an ambitious cost-cutting drive that will reduce about $3 billion through 2023. Significant costs cuts should also continue to support Air Canada's cash flow — a development likely to drive recovery in the stock.
While the lower operating scale is to impact revenues and margins, improvements in air travel demand and cost-cutting measures should help drive Air Canada financials and, in return, fuel a recovery in financials.
Diversified Royalty
Another rebound stock is Diversified Royalty (TSX:DIV). The company owns and manages franchises such as Air Miles, Sutton, Mr. Mike's steakhouses and Mr.Lube. As Canadians start dining out and driving again, this stock could rebound sharply.
At the moment, DIV stock is down 27% from its pre-crisis market price. It's still offering a hefty 8.2% dividend yield. That could make it an ideal buy for income-seeking investors with a contrarian streak.
Looking for another long-term opportunity? Consider 5G stocks.
Motley Fool Canada Makes 5G Buy Alert
5G is one of the greatest arrivals in technology since the birth of the internet. We could see plenty of new wealth-building opportunities in 2021 that would potentially dwarf any that came before them.
5G has the potential to radically change our lives and society as we know it, but if you're an investor, the implications are even greater — and potentially much more lucrative.
To learn more about it and its revolutionary potential to change the industry — and potentially your bank account — click on the link below to get the full scoop.
Global National: Jan. 27, 2021 | Pfizer seeks to stretch number of doses in COVID-19 vaccine – Global News
[unable to retrieve full-text content]
GameStop shares rally for another day, as total volume exceeds number of tradeable shares – The Globe and Mail
A battle between small investors mobilizing in online discussion groups and professional investors who traditionally dictate market moves is playing out among a number of formerly low-profile stocks, which are soaring for no discernable reason.
Amazingly, the small investors appear to be winning – so far.
In a previously unseen frenzy of trading that has attracted the attention of the White House and the Securities and Exchange Commission, the shares of video-game retailer GameStop Corp. surged to a fresh intraday high of US$380 on Wednesday, up as much 157 per cent during the day and marking an 1,800-per-cent increase over the past two weeks.
The gains comes as seemingly amateur investors mobilize in stock chatrooms to organize buying campaigns of stocks, not only to make quick profits but also in a bid to take on hedge funds and other money managers, some of whom are short-sellers who profit when share prices drop.
GameStop has emerged as the one of the most discussed and widely traded stocks in the world as individual investors increasingly show their collective power in the stock market, often with small bets, turning the tables on institutional investors that usually dominate stock trading. Other former sleepy stocks that largely traded without much fanfare are also emerging with sudden and mysterious bursts of their own.
BlackBerry share craze could yield windfall for CEO John Chen
Fairfax poised to record large gains as BlackBerry shares soar
Why did BlackBerry's stock triple despite absolutely nothing happening? Over-hyped Reddit posts
BlackBerry Ltd. rose 32.7 per cent in New York, for a total gain of more than 160 per cent over the past five trading days. AMC Entertainment Holdings Inc., a U.S.-based movie theatre owner beset by few releases and closed cinemas, rose 301 per cent on Wednesday.
Michael Burry of Scion Capital, an early investor in the company, on Tuesday called the GameStop rally "unnatural, insane, and dangerous," in a tweet.
The White House press secretary said that Janet Yellen, the U.S. Treasury Secretary, is monitoring the situation. The SEC said in a statement that it is "aware of and actively monitoring the on-going market volatility in the options and equities markets," according to MarketWatch.
The stock market is now valuing GameStop at US$24-billion, up from just US$1.4-billion two weeks ago.
Equally baffling is the number of GameStop shares trading hands: Volume exceeded 90 million shares on Wednesday, easily eclipsing the number of tradeable shares and implying that amateur investors are simply flipping the stock in great quantities in the hope of scoring easy gains.
"This is why the definition of an efficient market is really, really elusive. It's slippery," said Laurence Booth, CIT chair in structured finance at Rotman School of Management at the University of Toronto.
"It doesn't necessarily mean that [investors] are clever or fully informed. For whatever reason, they believe that the stock price is going up," Mr. Booth said.
Some U.S. and Canadian online trading platforms offered by Robinhood, Charles Schwab, Royal Bank of Canada and Toronto Dominion Bank experienced brief outages owing to heavy trading activity. TD Ameritrade also halted some transactions.
GameStop's remarkably swift rise to the world's most heavily traded stock has little to do with any change in its fundamental performance. Earlier this month, the Texas-based company reported that total comparable store sales for the holiday period increased 4.8 per cent over the same nine-week period last year.
The company has suspended financial guidance owing to the uncertainties surrounding the pandemic. Analysts who cover the stock have an average price target (where they believe the shares will be trading within 12 months) of just US$11 – a fraction of Wednesday's high point.
Instead, the frenetic activity appears to be driven by momentum-chasing investors congregating in online forums such as Reddit's WallStreetBets, throwing dispersions on sophisticated Wall Street professionals, bragging about their success and proclaiming trades at ever-higher prices.
These chatroom investors appear particularly interested in stocks with a high level of interest among short-sellers, some of whom are complaining that they are being threatened and harassed.
Short-sellers borrow stocks and then sell them in anticipation that share prices will drop. If share prices rise, though, these investors face unlimited losses, forcing them to buy back the shares they had borrowed and sold – sending share prices even higher in what's known as a short squeeze.
The pain among short-sellers is becoming plain to see. Melvin Capital, a hedge fund that recently received a US$3-billion capital infusion, closed out its short position in GameStop on Tuesday afternoon, according to CNBC.
Andrew Left of Citron Research, a short-seller who had previously argued that GameStop shares would fall from US$40 to US$20, said in a video post on Wednesday that he had covered his short sales at a 100-per-cent loss, even as he argued that GameStop shares will eventually drop sharply.
"But I have respect for the market," Mr. Left said.
Be smart with your money. Get the latest investing insights delivered right to your inbox three times a week, with the Globe Investor newsletter. Sign up today.