ON HOLD: Tokyo Games delayed to 2021, easing athletes' angst – Toronto Sun
TOKYO/ATHENS — Japan and the Olympics movement decided on Tuesday to delay this year's Tokyo Games into 2021 as the coronavirus crisis obliterated the world's last major imminent sporting event.
It was the first time in the Olympics' 124-year history that they had been postponed, though they were canceled outright several times during the two 20th century World Wars.
After a call with International Olympic Committee (IOC) president Thomas Bach, Japan's Prime Minister Shinzo Abe said the July 24-Aug. 9 event would be rescheduled for the summer of 2021 at the latest as proof of victory over the coronavirus.
"We asked President Bach to consider postponement of about one year to make it possible for athletes to play in the best condition, and to make the event a safe and secure one for spectators," Abe said.
"President Bach said he is in agreement 100%."
There was no immediate word from the IOC, though its executives were due to meet later on Tuesday.
Athletes were sad but relieved after weeks of worrying and struggling to train as the world headed into virtual lockdown from the disease that has claimed more than 16,500 lives.
"I compete in a little bike race, which is nothing compared to what is going on in the world right now," American Olympic BMX champion Connor Fields said. "No sport is more important if it means more people might potentially die from this."
Pressure on the IOC and its powerful president Bach had been accelerating fast in recent days, with Canada and Australia refusing to participate if the Games went ahead in the summer.
Athletes wholeheartedly endorsed the delay, given health risks and disruption to their training as gyms, stadia and swimming pools shut down around the world.
"To be honest, I'm left reeling and feeling a little lost. But the goal posts haven't disappeared — just shifted. It's time to recalibrate and fire up for the next challenge," said Australia's two-time Olympic champion swimmer, Cate Campbell.
The coronavirus outbreak has raged around the world since early this year, infecting nearly 380,000 people and wrecking sports events from the soccer Euros to Formula One.
Postponement is a massive logistical headache for hosts Japan, which has pumped in more than $12 billion of investment.
But a poll showed about 70% of the Japanese agree with a delay.
Tokyo Governor Yuriko Koike told reporters the delayed Games would still be branded "Tokyo 2020."
Short Shifts Greiss offers food, supplies to people affected by coronavirus – NHL.com
Thomas Greiss wants to do whatever he can to help people affected by the coronavirus.
The New York Islanders goalie offered to share food, order supplies or help anyone suffering during the pandemic in a post on Instagram on Saturday.
Instagram from @thomasgreiss1: More information
"Please don't go to sleep with an empty stomach or worry about doing without," Greiss said in the post. "Don't be afraid or embarrassed. Just send me a private message. We might not have it, but (we) will be more than happy to share whatever food or supplies we have."
Greiss' good deed came after fellow Islanders goalie Semyon Varlamov led his teammates in donating 3,000 N95 masks to Northwell Health system on Long Island that were delivered Thursday
"We are all in this together," Greiss continued in the post. "Be kind to one another. This is temporary and [we'll] get through this together."
NHL players help health care workers in fight against coronavirus – NHL.com
NHL players have united to help health care workers during the coronavirus pandemic.
Artemi Panarin of the New York Rangers, Sergei Bobrovsky of the Florida Panthers and Semyon Varlamov, along with his New York Islanders teammates, purchased and arranged delivery of N95 masks to hospitals in their market over the past few days to aid health care workers in the fight against the coronavirus.
The players arranged the purchase of the masks and the donations. The NHL season has been paused since March 12 due to concerns surrounding the coronavirus.
Panarin, a forward in his first season with the Rangers, donated 1,500 masks to Hospital for Special Surgery in New York. They were delivered Friday.
"We are so grateful for Artemi Panarin's incredibly generous gift of N95 masks to HSS," said Dr. Bryan Kelly, the surgeon-in-chief at Hospital for Special Surgery. "Along with his teammates, Panarin also created a video thanking HSS for our commitment to helping NYC during this pandemic. On behalf of every clinical staff member at HSS, we would like to offer our heartfelt thanks to Panarin for his generosity during this time. Additionally, we'd like to thank Jim Ramsay, head athletic trainer for the Rangers, for his help coordinating their efforts."
Bobrovsky, who in his first season as Panthers goalie donated $100,000 to help BB&T Center workers stabalize their situations with no events at the venue, donated thousands of masks to multiple hospitals in the Fort Lauderdale, Florida area.
Varlamov, also a goalie in his first season with New York, led his Islanders teammates in donating 3,000 masks to Northwell Health system on Long Island that were delivered Thursday.
Tweet from @GiveToNorthwell: A heartfelt thanks to the @NYIslanders for supporting our Northwell Health #healthcareheroes with your delivery of N95 masks this week! pic.twitter.com/VKCHLZga1T
"A heartfelt thanks to the @NYIslanders for supporting our Northwell Health #healthcareheroes with your delivery of N95 masks this week!" Northwell Health Foundation tweeted from the @GiveToNorthwell account.
On Sunday, the Vegas Golden Knights announced that they would provide over 7,500 meals to doctors, nurses and employees of hospitals in their area. The program will be funded by various Golden Knights players and staff as well as the Golden Knights Foundation.
A look at the local players drafted into the OHL Saturday – KitchenerToday.com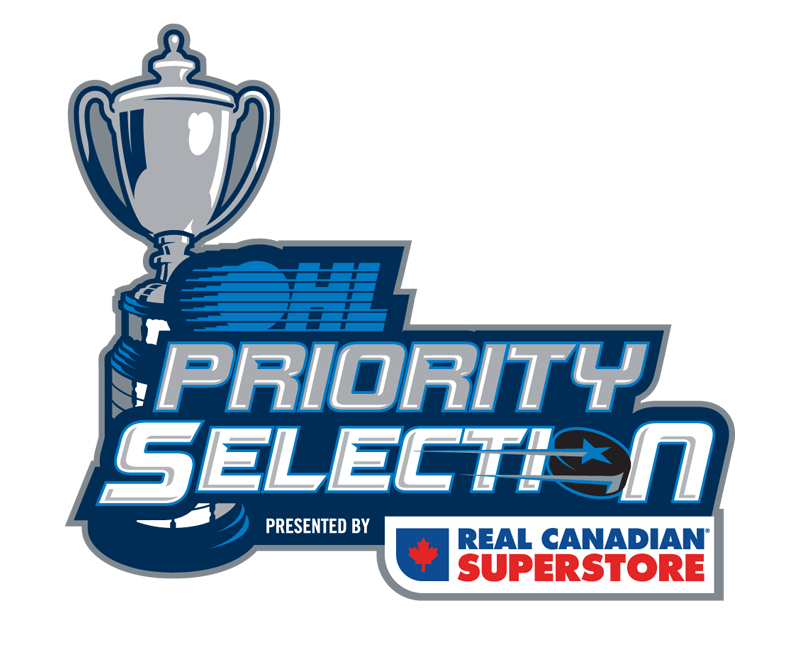 Due to the COVID-19 pandemic, it didn't have the same feel as other years, but nine teenagers from Waterloo Region will get a shot at playing in the Ontario Hockey League.
Here's a look at the local players who were drafted on Saturday:
4th round (75th overall): The Saginaw Spirit selected winger Evan Klein of the Waterloo Wolves
4th round (76th overall): Defenceman Cedricson Okitundu went to the Owen Sound Attack. Was also a member of the Waterloo Wolves
5th round (95th overall): Peterborough drafted blueliner Stevie Leskovar of the Cambridge Hawks
6th round (103rd overall): Defenceman Liam Eveleigh of the Waterloo Wolves was selected by the Sarnia Sting
7th round (130th overall): The Barrie Colts took goalie Nolan Chartrand of the Cambridge Hawks
8th round (143rd overall): Kitchener Jr. Rangers goalie Dylan Grover was drafted by the Sarnia Sting
8th round (160th overall): Goalie Colin McKenzie was selected by Ottawa. He played minor hockey with the Waterloo Wolves
9th round (179th overall): Waterloo Wolves centre Andy Reist was taken by the London Knights
13th round (252nd overall: Guelph Storm went with winger Lucas Carson of the Waterloo Wolves
Meantime, here's a look at the players drafted by the Kitchener Rangers.
Welcome to Saginaw #SoarWithUs pic.twitter.com/UBPPlndMet

— Saginaw Spirit (@SpiritHockey) April 4, 2020