Ontario Removing Hurdles for Real Estate Professionals and Addressing Consumer Concerns – Government of Ontario News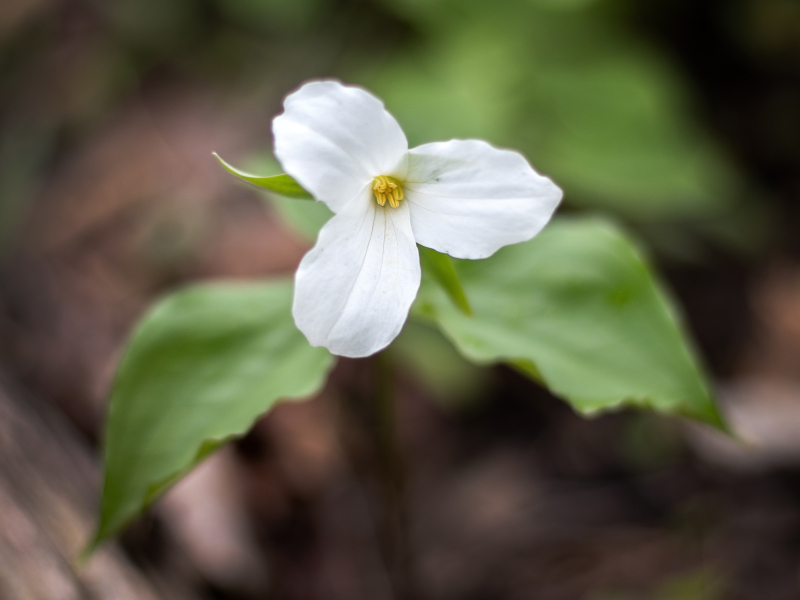 We're sorry but Ontario Newsroom doesn't work properly without JavaScript enabled. Please enable it to continue.
What are the emerging trends for Canadian real estate in 2021? – Mortgage Broker News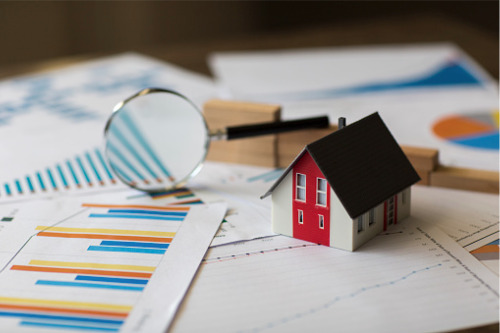 Projections for 2020 went out the window by about the third week in February. What was supposed to be a year of restrained real estate sales and sluggish economic growth wound up generating both a full-on housing boom and a whiplash-inducing recession. The uncertainty of the past seven months makes projecting next year's real estate activity a daunting challenge, but as 2021 draws near, any insight into what's coming around the bend is sure to receive more than a passing glance from Canadian investors, realtors, and mortgage brokers.
PwC Canada and the Urban Land Institute recently teamed up to share their take on where Canadian real estate is headed in 2021. The groups' Emerging Trends in Real Estate report, released on October 15, paints a picture of a housing market in which buyers, sellers, and developers have been forced to adjust to a plethora of destabilizing changes, from new short-term economic realities to market fundamentals that may be altered forever.
"The coming year will be all about embracing opportunities to be resilient in the face of uncertainty, while shifting strategies in anticipation of market headwinds," says Frank Magliocco, PwC Canada's national real estate leader. "For the first time in a few years, we're hearing divergent views from industry players about issues like the future of office spaces and the urbanization and suburbanization trends."
Based on a collection of interviews and surveys with almost 3,000 commercial investors, real estate advisors, banks, and builders, the report, at 117 pages, is a rather gargantuan summation of the perceived trends shaping Canadian real estate. Here are a few of the most relevant highlights.
Residential real estate
There was little consensus around what might happen in the residential sector. Some respondents felt that urbanization could stall if remote work begins drawing people from densely populated and expensive cities to more affordable centres nearby. One Toronto developer reported having already adapted its strategy as a way of getting ahead of the urban exodus, resulting in looking "further afield" for development opportunities.
The urban exodus theory, however, is roundly contradicted by the fact that demand for low-rise homes in suburban locations has remained high throughout the pandemic. The report lists "18-hour cities" – vibrant metros that are international in flavour but not quite on the scale of Toronto – as being particularly attractive for homebuyers. Quebec City, Halifax, Waterloo, and London are provided as examples. Still, PwC expects housing activity to slow across Canada "at least for the next year."
Concerns over condo prices were mostly confined to the GTA, but the softening currently affecting the city's condo market is expected to be short-lived. Many interviewees were of the opinion that condo living itself might be in need of a rethink, as being cooped up in a 500-square-foot box has become a version of hell for people who spent much of the spring inside their units.
"A number of features are being incorporated to make condos more attractive to buyers, such as videoconferencing rooms, dedicated areas for parcel and grocery deliveries, improved amenities and tools to create more connected communities," reads the report.
When asked to rank their local markets on a scale of one to five across six different metrics, the top four were Toronto (with an average score of 4.23), Vancouver (4.22), Montreal (3.8), and Ottawa (3.56). The three lowest-ranked markets were Saskatoon (2.46), Halifax (2.58), and Calgary (2.61).
Commercial real estate
Somewhat unsurprisingly, warehousing and fulfillment was the commercial sub-sector tapped by most respondents as having the brightest prospects. The ubiquitousness of e-commerce was cited as a major factor, but those interviewed said that supply chain disruptions experienced by some companies during the pandemic have prompted them to keep more inventory on hand, leading to an increased need for storage space. Survey respondents gave the prospects of fulfillment spaces a ranking of 4.67 while those of warehouses received a 4.0.
Multifamily residential properties, particularly those for moderate income earners, are also expected to perform well in 2021. The report says demand may shift, "with renters and homebuyers looking to live in townhouses and mid-rise buildings rather than larger towers that have been the trend in urban centres in recent years", but the higher rents associated with townhouses could keep many renters in this particular income range in place. Interviewees gave this asset class's future a 3.79.
Medical office, which received a 3.75 from respondents, is another category expected to offer investors stability in 2021. The COVID-19 pandemic has resulted in a rise in the adoption of virtual health services but, as the report states, "there will be an ongoing need for physical space for care that can't be delivered digitally as well as for diagnostic equipment." One interviewee theorized that some healthcare facilities could take up unused space in high-traffic community locations like malls and smaller plazas.
Proptech
Considering the rapid evolution of real estate technologies over the past decade, it's not as if the industry in Canada was in need of an innovation trigger, but COVID-19 gave the sector a hearty shove into the future. One respondent said property-related technology "has accelerated by a decade" during the pandemic.
The same business continuity solutions – videoconferencing, cloud technologies – that have kept real estate humming are expected to generate continued demand in 2021, as are those that support safe re-openings of office and retail properties.
Continued growth is expected to be seen in technologies that encourage customer engagement and sales, such as virtual tours, voice-activated devices that can guide buyers through a home, and pre-sale tools that help buyers whittle down their lists of prospective properties to visit.
But it was construction tech that respondents said would be the most impactful disruptor in 2021.
"Many interviewees believe that modular construction solutions that address labour shortages have reached the point where they make more sense from a cost perspective and are seeing greater adoption as a result," the report says, adding that construction companies are showing heightened interest in "digital twin technologies" that use sensor data to improve design and construction processes.
Vancouver real estate: buyer takes $7 million lot next to $13 million Shaughnessy mansion of Huawei's Meng Wanzhou – The Georgia Straight
A buyer has purchased a $7 million property next to the Vancouver mansion of Canada's most famous detainee.
The lot-only sale happened at 1625 Matthews Avenue in the posh neighbourhood of Shaughnessy.
The property sits adjacent to 1603 Matthews Avenue, where Meng Wanzhou lives under house arrest.
Wanzhou, chief financial officer of Chinese telecom giant Huawei, faces possible extradition to the U.S.
Meng was arrested at the Vancouver International Airport on December 1, 2018 on a U.S. warrant.
Her arrest sparked an international row.
Meng is reportedly scheduled to be back in B.C. Supreme Court on Monday (October 26).
Meng has proclaimed innocence on fraud charges alleged by the U.S. in connection with American sanctions against Iran.
China has taken into custody a number of Canadian citizens following Meng's arrest.
They include Michael Kovrig, a diplomat on leave, and Michael Spavor, a businessman.
The 2020 assessment of Meng's luxury property at 1603 Matthews Avenue comes to $13,647,000 for both lot and home.
The home of the U.S. consul general is found on the same street.
Real estate sites fisherly.com and Zealty.ca tracked the October 19, 2020 sale of 1625 Matthews Avenue.
According to the listing by RE/MAX Masters Realty, the property was "priced (lot only) to sell".
It comes with development and building permits approved by the City of Vancouver for the construction of a new luxury home.
RE/MAX Masters Realty listed the property on September 23 for $7,980,000.
Another agency, Royal Pacific Realty Corp., previously tried to market the lot.
The previous listings by Royal Pacific were as follows: August 21, 2020 for $8,880,000; June 9, 2020,
$10,998,000; April 30, 2019, $12,680,000; and April 29, 2019, $12,380,000
Vancouver journalist Bob Mackin wrote about the $12,380,000 listing for 1625 Matthews Avenue.
On May 9, 2019, Mackin reported that the "existing two-storey, five-bedroom white mansion with an indoor pool" on the lot "is boarded up".
He also noted a car without licence plates "parked on the unkept lawn".
"You could always pitch a tent for the time being or build a shelter from a pile of wood," Mackin suggested.
At the time, the owner was waiting for the approval of a development permit for a new home construction.
"Since May 9, 2016, the example of mid-1970s faux Roman architecture has been in the name of self-described homemaker Jing Zhao," Mackin wrote.
"A homemaker? Fancy that!" Mackin added.
A sales history compiled by Zealty.ca shows how the property changed hands over a number of years.
It sold for $4,520,000 on March 17, 2010.
The property sold again on February 6, 2016. The purchase price was $9,500,000.
According to B.C. Assessment, the lot of 1625 Matthews Avenue measures 73.5 feet by 223.18 feet.
The lot's 2020 assessment as of July 1, 2019 totals $6,950,000.
The home on the lot has a value of $614,000.
According to fisherly.com, the home has five bedrooms, seven baths, and two kitchens.
Real estate lobbyists are pushing to cut the land transfer tax – NOW Toronto
Developers want to import a U.S. tax break called "opportunity zones" to Ontario
---
Real estate lobbyists want the provincial government to roll back the land transfer tax and introduce so-called "opportunity zones" in Ontario, but some politicians are calling the ideas pandemic opportunism.
The Ontario Real Estate Association (OREA) wants Doug Ford's government to give home buyers a six-month holiday from the Ontario and Toronto Land Transfer Tax (LTT), along with other incentives it argues will stimulate Ontario's economy during the COVID-19 crisis.
One of those incentives is opportunity zones, which you might have heard mentioned in the last debate between U.S. presidential candidates Donald Trump and Joe Biden. That tax break has been adopted stateside and embraced by Democrats and Republicans alike.
"In the last economic downturn we had it was real estate that helped keep Ontario's head above water," OREA CEO Tim Hudak tells NOW. He describes how incentivizing home sales will help Ontario weather the economic impact of COVID-19.
"Our national association estimates that for every home bought, there are about $90,000 in spinoff expenditures. That could include [spending on] new furniture, appliances, renovation projects, moving and the list goes on and on," he adds.
Parkdale-High Park city councillor Gord Perks isn't buying it, and calls the proposition a disingenuous cash grab that takes advantage of COVID-19 fears.
"Tim Hudak is paid by a bunch of people who get rich off land speculation," Perks says. He explains that the OREA's proposals are meant to help turn a bigger profit for billionaire investment portfolios hovering over real estate in Toronto, the golden horseshoe and areas like Owen Sound or Orillia.
"What he's doing here is helping rich people get richer by destroying the quality of life for people who live in Ontario."
The OREA, the Toronto Regional Real Estate Board (TREBB) and others will be meeting with Ontario MPPs to discuss the measures, Hudak says.
In their report, Rebuilding Ontario: A Framework For Recovery, the OREA makes 15 recommendations, including a time-limited municipal grant to fund planning and development staff. The goal is to expedite approval timelines for buildings under construction. And they call on the government to bring back a Home Renovation Tax Credit.
They hope the Ontario government can incorporate the recommendations in the November economic update or the spring budget report.
What a Land Transfer Tax holiday would mean for Toronto
After Ontario empowered city hall with new revenue tools in the City Of Toronto Act in 2007, former Mayor David Miller introduced Toronto's Land Transfer Tax and the Vehicle Registration tax. Among revenue options that were being researched at the time, Perks says they "emerged as cheap to administer, fair and worth doing."
On a $1-million home, Toronto buyers pay provincial and municipal LTT of roughly $33,000. That figure comes to a quarter less for first-time home buyers after rebate.
The OREA wants a six-month Ontario and Toronto Land Transfer Tax holiday on a home's first $600,000. It also recommends the LTT rebate for first-time home buyers be increased from $4,000 to $6,000. According to Altus Consulting Group, these changes would add more than 32,000 homes to the Ontario real estate market supply.
"When more homes are purchased that means that more jobs are created not only in real estate but also in the broader economy," says Hudak.
The real estate sector considers the Land Transfer Tax prohibitive. They say it discourages homeowners who are looking to upsize or downsize according to their needs. People living in starter homes refrain from trading up to a bigger property, meaning there's one less affordable house in the market. And empty nesters are discouraged from putting their property on the market.
I wonder whether in the Toronto real estate market, a tax break would only fuel house prices to rise further. Incentives like plunging mortgage rates tend to encourage buyers to spend more, making the Toronto real estate market scalding hot.
"What this does is bring in more housing supply," Hudak reiterates, getting to the heart of Toronto's affordability issue.
But the city of Toronto relies on the LTT to partially fund services. At a time when the city is facing a $1.3 billion shortfall this year, Perks says now is not the time to cut the tax.
Lawvin Hadisi, Mayor John Tory's press secretary, points out in a statement to NOW that the city is also facing a projected $1.5 billion shortfall for next year.
In an email to NOW, Hadisi gives no indication that the city would entertain a municipal LTT holiday, especially since Toronto "cannot raise property taxes beyond the rate of inflation at a time when people are already facing economic hardship."
"The OREA proposal seems focused on the provincial Land Transfer Tax and that would be a decision for the province," she adds. "But it is important to note that Toronto and the GTA real estate market has remained strong despite the impact of the pandemic."
The city was projected to collect $800 million in revenue from the LTT in 2020, Perks notes. Even with the pandemic slowing down transactions, it will bring in roughly $630 million.
"A six-month holiday would cost us $400 million," says Perks. "It's a staggering amount of money for the city of Toronto to lose. Everything that people rely on to survive during the pandemic – efforts to house people, run a transit system and provide childcare – would be dramatically impacted.
"Mr. Hudak is trying to make the rich get richer by devastating the ability of government to deliver essential services in the middle of the worst crises we had in a century," Perks adds.
"Nobody is building faster than Toronto"
Perks believes the OREA is making up a problem that doesn't exist to facilitate land speculators.
"Guys like Hudak try to convince people that we're not building enough," he says, adding that there is more construction in Toronto than anywhere else in the continent. "And the reason we're not building enough is because there's all kinds of taxes and fees. He's wrong on both counts."
According to Better Dwelling's Crane index, Toronto had 124 cranes in the sky in Q3 2020, more than any other major city in North America. Seattle came in second with 43.
Even during the pandemic, Toronto's Land Transfer Tax is bringing twice what it did 10 years ago ($279 million), an indication that real estate is booming.
Perks adds that the only limitation on construction is the price of steel, which is around $700 per net tonne according to Stelco Holdings, Inc. Supplies can't keep up with the construction in Toronto.
"That's what sets the ceiling of how much we can build: materials and trained trades people. And we're always bouncing off that ceiling."
Opportunity zones in Ontario
The OREA also wants to bring a tax break called opportunity zones to Ontario. The practice involves identifying areas with high rates of poverty or at-risk populations, and then luring investments to those areas.
The idea was proposed in the U.S. by a group of senators, including Cory Booker, and became law in 2017 as part of President Donald Trump's sweeping changes to the U.S. tax code.
"It's one of the rare things that Democrats and Republicans both agree on," says Hudak.
Napster co-founder and former Facebook president Sean Parker is responsible for opportunity zones in the U.S. His lobbying organization, Economic Innovation Group, came up with the tax break.
A New York Times report describes opportunity zones as "a once-in-a-generation bonanza for elite investors."
The tax break allows investors to delay paying capital gains taxes on stocks and other investments as long as they spend the money on government-certified opportunity zones. They can then avoid paying federal tax on development projects, like luxury apartment buildings and hotels. Critics say the "high-risk" communities see little benefit, while investors see high returns.
In Toronto, an opportunity zone sounds a lot like Regent Park or Villaways, areas that shipped out residents living in public housing to make way for condos serving a new community.
Perks believes that land speculators will have a hand in deciding what areas in Ontario should be classified as opportunity zones.
"[Hudak] will have been advised where 'there's gold in them thar hills,'" says Perks. "Go dig it out and who cares what the consequences are for the people who live there."
He assumes the developments will target locations that are estimated to be valuable in a decade, as if working with a treasure map. If the OREA asks for reduced red tape and funding to expedite approvals, Perks warns the Planning Act could be undermined. The act ensures developers don't build something completely uninhabitable as fast as possible.
"Nobody wants to live in poverty," says Hudak, when I question how an opportunity zone would be deployed. "People want job opportunity. And the government through its zoning policies can ensure that the housing that will come along with it can be affordable. You want to have a mix obviously of affordable homes, entry level homes, rentals and social housing.
"This is really a job creation initiative. It's focused on helping existing businesses there grow and new businesses to invest and put people on payroll. And obviously there's spinoffs on the housing side. But you need to make sure there's affordable housing when developing these areas."
NOW reached out to Ontario Housing Minister Steve Clark's office for comment. A rep directed us to the government's More Homes, More Choice action plan, which is very much in line with the OREA's goal. The plan includes measures like cutting red tape and doing away with rent control to entice more construction.
In a statement to NOW, MPP Sara Singh, the NDP's housing critic, said the province should emphasize non-profit and co-op housing and strengthening inclusionary zoning regulations.
"I look forward to reviewing OREA's proposals," she said. "In the meantime, I'm extremely concerned about the lack of opportunity for young families to get into a home they can afford. We need to look at proposals including funding the construction of non-profit and co-op housing, seed money for co-op bid development and making inclusionary zoning regulations as effective as possible.
"We need to look at options that are proven to support home-ownership like laneway developments," she adds. "And we need to properly crack down on speculators – including domestic speculation."