OPEC in trouble as oil outlook worsens – RT
OPEC has worked vigilantly to bring the oil market into balance, but with demand recovering more slowly than expected, the cartel may be out of options.
Just when they thought they had rebalanced the oil market, OPEC members were served an unpleasant surprise from exempted fellow Libya. The country's warring factions reached a ceasefire, and some long-shuttered oil ports have been reopened, along with the fields that feed them. By the end of the month, the National Oil Corporation plans to boost the average daily output of the nation from less than 100,000 bpd to 260,000 bpd. Meanwhile, OPEC+ has relaxed its production cuts by 2 million bpd. The market, according to Mercuria chief executive Marco Dunand, cannot handle this.
In an interview for Bloomberg, Dunand said demand was still weaker than previously expected, and any additional oil flowing into markets would fail to be absorbed. This means a looming build in floating storage as this month, global inventories rose by between 500,000 bpd and 1 million bpd—and that's excluding the Libyan restart— while drawdowns over the final quarter were seen at 1 million bpd.



Also on rt.com
Saudi energy minister threatens oil price gamblers with 'ouching like hell' and market destabilization




In his bearish outlook for the immediate term, Mercuria's head is in sync with the head of another commodity trading major, Trafigura. The third super trader, however, is surprisingly optimistic. Also in an interview with Bloomberg, Vitol's chief executive said earlier this month he expected global crude oil inventories to shrink considerably by the end of the year. While both the heads of Trafigura and Mercuria expect stocks to build first before starting to decline, Vitol's chief said he expected a drawdown of some 250-300 million barrels by the end of the year.
Reports emerged earlier this month that commodity traders—including the Big Three—were chartering more tankers to store crude oil offshore, sparking concern we could see something like a repeat of this spring when hundreds of millions of barrels of unsellable oil had to be dumped on tankers because onshore storage was full. After the lockdowns ended, demand began improving. This moderate demand boost, however, fell short of pretty much all expectations.
READ MORE: Saudi Arabia refuses to learn from its two FAILED oil price WARS
One particularly worrying trend is the slow rate of economic recovery among emerging countries—the main drivers of oil demand growth. Except for China, most are still battling the coronavirus and its effects on their economies. India is a good case in point: its oil demand is seen to be the worst affected by the coronavirus as the country itself suffers the second-highest total case count in the world.
Some analysts believe, however, that demand in China is about to start slowing down soon. It will be a long-term trend, according to the Oxford Institute for Energy Studies, and a result not just of Covid-19 but of Beijing's emission-reduction goals. Over the next 20 years, the energy research organization said, China's oil demand was likely to grow at an annual pace of 3 to 4 million bpd, after growing by double-digit rates in the past few years.



Also on rt.com
3 reasons why oil prices won't rally anytime soon




According to Mercuria's Dunand, oil demand during the fourth quarter will average 95 million bpd. That's down from a market consensus of 97 to 98 million bpd, made in spring. And the rate at which excessive inventories will be drawn is seen weaker than previously expected. Add to this a dramatic build in diesel inventories because refiners, Dunand noted to Bloomberg, are dumping jet fuel into the diesel pool, and Libya's restart of production and the outlook for prices once again becomes grim.
According to the head of Mercuria, the biggest problem on the oil market is the diesel stock oversupply. With many countries in Europe restricting movement again, whatever improvement there had been in fuel demand—especially jet fuel—will likely slow down further now, if not reverse if a full-blown second wave of infections hits the continent. And the problem will persist.
Meanwhile, OPEC is out of options. The cartel and its partners in OPEC+ will discuss the next steps later this year, with the original plan involving a further relaxation of the cuts, by 2 million bpd, from January 2021. The way prices are moving now and likely to move during the final quarter, this may become a topic of arguments within the group, as some members need oil revenues more urgently than others.
This article was originally published on Oilprice.com
Alberta offers cash in push to become top global petrochemical producer – CBC.ca
The Alberta government says it's prepared to give billions of dollars to lure investors willing to build or expand petrochemical facilities in the province, part of what it says is a push to be a top global player in the field.
In a news release introducing the new Alberta Petrochemicals Incentive Program, the government says it hopes to grow the sector by more than $30 billion by 2030 and compete with jurisdictions across Asia, the Middle East and the U.S. areas of the Gulf of Mexico.
"On top of our existing petrochemical producers and all the companies that feed in and support them, we have a multi-generational supply of natural gas, an experienced workforce, and one of the lowest tax rates in North America," said Dale Nally, the associate minister of natural gas and electricity, in the news release.
"By launching this program, Alberta moves towards achieving the goal of becoming one of the most attractive investment opportunities for petrochemicals in the world."
The details
The program would offer grants of up to 12 per cent of eligible capital costs for new projects in the province. That money will be offered only in the final stages of construction in order to ensure projects are already built.
The minimum investment required to be eligible is $50 million, with no upper limit, and the project must consume natural gas, natural gas liquids or petrochemical "intermediaries," and create new and permanent jobs in the province.
The window for applications on projects between $50 million and $150 million will be open for five years, and 10 years for projects over that threshold.
Hydrogen projects
Hydrogen facilities will be eligible for the grants and there is no cap on the number of projects.
"Alberta has the potential to become a major player in low-carbon hydrogen and sustainable plastics production, but we'll only get there if we have a competitive edge over other jurisdictions," said Doug Schweitzer, the minister of jobs, economy and innovation, in the news release.
The government estimates it could create over 90,000 direct and indirect jobs and bring in $10 billion for the government if it hits the target of growing the sector by $30 billion.
On Friday, the Globe and Mail reported that the province was in talks with a private firm from Saudi Arabia to build a $5-billion petrochemical facility in Alberta.
"From Day 1, we have said that we are going to seek out international investors to create jobs in Alberta. We are pleased to see that interest has been expressed by a number of global companies from different regions," said Jennifer Henshaw, a spokesperson for Nally, in response to questions about the Globe article.
"We hope to have more to say in the months to come but cannot comment any further at this time due to confidentiality and commercial sensitivities."
Exxon To Cut 1,900 Jobs In The U.S. – OilPrice.com
By Tsvetana Paraskova – Oct 29, 2020, 3:30 PM CDT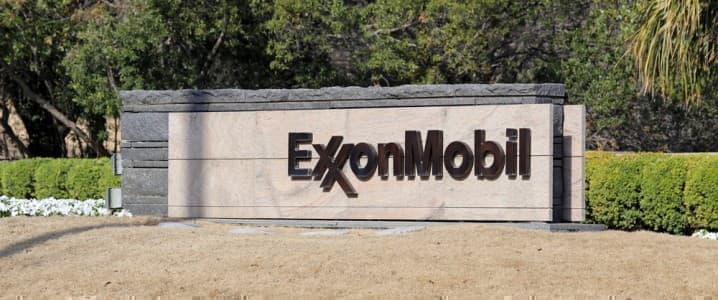 ExxonMobil said on Thursday that it will cut around 1,900 jobs in the United States in its latest attempt to cut costs and protect its balance sheet amid low oil prices and weak global oil demand due to the pandemic.
"As part of an extensive global review announced earlier this year, the company plans to reduce staffing levels in the United States, primarily at its management offices in Houston, Texas. The company anticipates approximately 1,900 employees will be affected through voluntary and involuntary programs," Exxon said in a statement on Thursday, a day before it is set to announce its Q3 earnings and a day after it kept its quarterly dividend flat for the first time since 1982.
Exxon has already said it would cut 1,600 jobs in Europe as part of efforts to rein in costs.
Announcing the cuts in the United States, the supermajor said today that "These actions will improve the company's long-term cost competitiveness and ensure the company manages through the current unprecedented market conditions. The impact of COVID-19 on the demand for ExxonMobil's products has increased the urgency of the ongoing efficiency work."
After the press release announcing the job cuts, shares in Exxon (NYSE: XOM) climbed by 2.57 percent as of 12:21 EDT, even though oil prices were down by 4 percent at the same time.
Related: Venezuela's Oil Major Sees Oil At $35 Through 2021
On Wednesday, ExxonMobil said it was keeping its quarterly fourth-quarter dividend flat at $0.87 per share – the first time in 38 years that the company has failed to increase the dividend it has been paying for more than 100 years.
Exxon is set to report on Friday its third straight loss in its upstream business this year, as lower oil demand continues to hurt oil companies' profitability.
For the second quarter, Exxon reported at the end of July its second consecutive quarterly loss, which was the worst loss for the U.S. supermajor in its modern history.
By Tsvetana Paraskova for Oilprice.com
More Top Reads From Oilprice.com:
Tsvetana Paraskova
Tsvetana is a writer for Oilprice.com with over a decade of experience writing for news outlets such as iNVEZZ and SeeNews.
The TSX Composite Index Fell Almost 5%: Is the Stock Market Crash 2.0 Here? – The Motley Fool Canada
For a long time, billionaire investors like George Soros and Warren Buffett have been saying that a second stock market crash is in the making. The TSX Composite Index surged 30% between April 1 and September 1 after falling 34% in March. The market crashed when the COVID-19 pandemic struck, and the market rallied on the back of the government stimulus package.
There were fears that the second wave of pandemic after the reopening of the economy would repeat the March sell-off. These fears are materializing. The increasing COVID-19 cases in the U.S., Canada, and Europe are recreating conditions of a lockdown. But this time, there won't be a complete nationwide lockdown but tighter travel restrictions. Governments are better prepared to handle a coronavirus outbreak than they were in March.
Is the stock market crash 2.0 here?
George Soros stated that the free money coming from the fiscal stimulus package created a liquidity bubble, which drove stock valuations to new highs. When the valuations are high, there is more downside than upside.
The stock market was already bearish when the Canada Revenue Agency (CRA) delayed Canada Recovery Benefit (CRB) payments because of a technical glitch. The liquidity coming from the stimulus package was drying up. The COVID-19 resurgence accelerated the bearish tone. The TSX Composite Index has fallen 4.7% in the last three trading days and 6.2% in 13 trading days. In the March-sell off, the Index fell 11.8% in three trading days and 18.7% in 13 trading days.
The potential of another wave of pandemic hurt Air Canada (TSX:AC) and Suncor Energy (TSX:SU)(NYSE:SU) the most. Their stock prices fell 11.6% and 10.2%, respectively, to their March lows. Even virus stocks like Shopify, Lightspeed POS, and Kinaxis dipped single digits this week.
Companies are releasing their third-quarter earnings. The TSX Composite Index decline was partially offset by earnings surprises. For instance, better-than-expected third-quarter earnings sent RioCan REIT stock up 2.46%.
Stocks in the red
AC and Suncor are already struggling with sluggish air travel and oil demand. Another wave of tighter restrictions dampened any hopes of a recovery this year. The stock price momentum of AC and Suncor was range-bound since the pandemic. The recent dip pushed their stock prices to the lower end of their price range. AC stock has found support at $15. But Suncor stock lost its support and fell below $15. Warren Buffett exited airline stocks but retained his investment in Suncor in April.
A prolonged sector weakness leads to consolidation. The oil and gas industry has been in crisis for six years, and the pandemic has made things worse. Moreover, interest rates are near zero, creating an opportunity to acquire companies with strong assets at an attractive price.
The Canadian oil and gas industry saw its first mega-merger; Cenovus Energy agreed to acquire Husky Energy for $3.8 billion. Analysts believe that this could be the beginning of a mergers and acquisition supercycle. Suncor is in a far better position than most oil and gas companies because of its integrated business model. Its third-quarter earnings gave a snapshot of its liquidity, which will help it withstand crisis and operating efficiency that will help it return to profit when the oil price recovers to US$45/barrel.
The airline industry is already consolidated. It might undergo further consolidation, or some airlines might declare bankruptcy. For instance, AC slashed the Transat A.T. bid price by more than 70% to $190 million. But this deal could fall in jeopardy if AC faces the risk of bankruptcy.
What should you do in this stock market pullback?
The recent dip in the stock market has created an opportunity to buy post-pandemic stocks at discount. Suncor has growth potential, but its growth comes with risks. There are better stocks like Enbridge and RioCan, which have dividend yields of over 8.86% and 9.97%, respectively. These stocks are also reporting profits and positive cash flows. The stock market pullback has created an opportunity to lock such high-dividend yields for a lifetime.
Here are some more quality stocks to buy in the recent stock market pullback.
The 10 Best Stocks to Buy This Month
Renowned Canadian investor Iain Butler just named 10 stocks for Canadians to buy TODAY. So if you're tired of reading about other people getting rich in the stock market, this might be a good day for you.
Because Motley Fool Canada is offering a full 65% off the list price of their top stock-picking service, plus a complete membership fee back guarantee on what you pay for the service. Simply click here to discover how you can take advantage of this.
Fool contributor Puja Tayal has no position in any of the stocks mentioned. Tom Gardner owns shares of Shopify. The Motley Fool owns shares of and recommends Enbridge, Shopify, and Shopify. The Motley Fool owns shares of Lightspeed POS Inc. The Motley Fool recommends KINAXIS INC.