Order of Canada appointees far less diverse than the population, analysis shows
The 2022 list of appointees to the Order of Canada is far less diverse than the Canadian population and even less diverse than it was in 2021, a new analysis shows.
The Governor General made 184 appointments to the order in 2022. It's considered one of the country's highest civilian honours, one which recognizes "people who make extraordinary contributions to the nation," according to Rideau Hall. Over 7,600 Canadians have joined the order's ranks since its creation in 1967.
But analysis by retired public servant Andrew Griffith, who served as Canada's director general of citizenship and multiculturalism, found that last year's appointees were not representative of the Canadian population.
Women make up about 51 per cent of the population, according to 2021 census data. Griffith's analysis reported that just 28.7 per cent of the 2022 Order of Canada appointees were women.
And while the 2021 census reported that about 26 per cent of people in Canada come from a racialized group, just 7.4 per cent of 2022 Order of Canada appointees could say the same, according to Griffith's report.
Griffith's analysis of the 2021 appointees found that 40.7 per cent were women and 12.6 per cent were "visible minorities."
Griffith, who has done the analysis every year for a decade, said representation of people of colour in the order has improved broadly over time — but the same can't be said for women.
"If I look at visible minorities, it's slow progress, but overall it has increased over the last 10 years," he told CBC News.
"Women are the ones that seem to vary the most, depending on the year … You can't say that women are really making progress."
Indigenous people made up 8.5 per cent of appointees in 2022 and accounted for 5 per cent of the Canadian population in the 2021 census.
"They're the one group — along with white men — who are basically more than represented in relation to the size of their population," Griffith said.
The Governor General makes appointments based on recommendations from the Advisory Council for the Order of Canada. The council advises her based on nomination suggestions from the general public.
Griffith said this process makes it difficult for Rideau Hall to choose a more diverse list of inductees.
"This is a program that depends on nominations from the outside public, and so there's less control, if any control, over who gets nominated," he said.
Other award programs may have incentives to highlight and promote young up-and-comers, Griffith added, but the Order of Canada prizes accomplishment over the course of a lifetime — meaning its appointees are often older and less diverse than Canada's population.
"The Order of Canada, by its very nature, it's a slower process to effect change," he said. "In one sense it's more backward-looking in the sense of, what has this person done in the last 20, 30, 40 years in terms of contributing to Canada?"
In a statement sent to CBC, a spokesperson for Rideau Hall said it's working to make Order of Canada appointments more diverse.
"Reflecting Canada's diversity is a priority when appointments are made to the Order of Canada," the spokesperson said.
"The Order of Canada relies on public nominations which may mirror challenges in representation that exist in Canada. As a result, the Office of the Secretary to the Governor General is working to identify and address barriers to Canadian honours experienced by equity-deserving groups, so that the Order of Canada reflects all of Canadian society."
Order of Canada must change, professor says
Sarah Kaplan, director of the Institute for Gender and the Economy at the University of Toronto's Rotman School of Management, said that while the Order of Canada appointment process may limit Rideau Hall's ability to boost representation of women and people of colour in Canada, it could change that process.
"It's completely unacceptable to not have the full representation of Canada in the people who are appointed to the Order of Canada," Kaplan said.
"It means that we're amplifying, through these appointments, the inequalities that already exist in society."
Kaplan said Rideau Hall should require the advisory council to present a more balanced list of nominations.
"[The Order of Canada] opens doors for a lots of people who receive these awards," Kaplan said.
"If those recognitions are being predominantly awarded to men, it's going to just amplify the advantages that men have or that women and people of diverse genders do not have."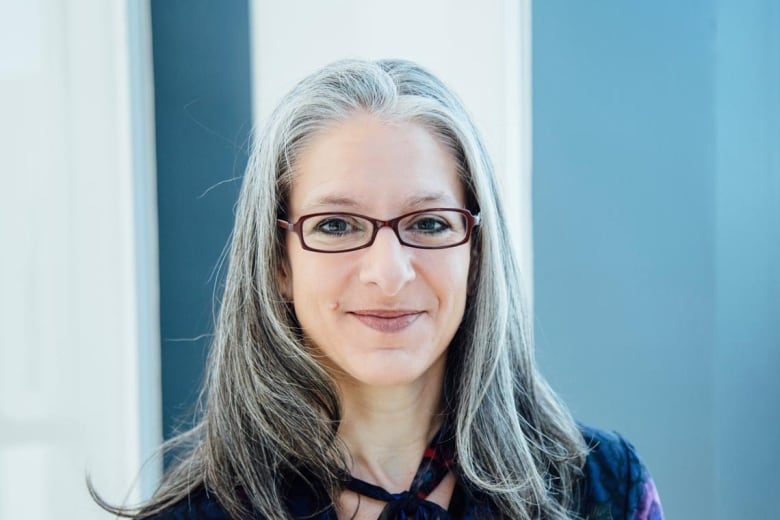 Erin Tolley, Canada Research Chair in gender, race, and inclusive politics at Carleton University, agreed that the appointment process should change. She also said Rideau Hall should change how it promotes the honour.
"I think Rideau Hall needs to rethink how it goes about publicizing the Order of Canada, talking to a wider range of Canadians about how one becomes an Order of Canada recipient," Tolley said.
Tolley said Rideau Hall could change its achievement criteria.
"The Order of Canada is a rather elite definition of service, and I think that understanding of what constitutes excellence or contribution may also contribute to underrepresentation in appointments and nominations," she said.
"So I think more needs to be done about thinking through what constitutes meritorious service and maybe adopting a broader definition of excellence,"
NDP says Alberta premier's prosecutor review flawed, calls for outside investigation
Alberta's Opposition leader says Premier Danielle Smith's assurance of a thorough investigation into allegations of interference with Crown prosecutors is "an empty talking point" given new details on the search itself.
NDP Leader Rachel Notley said that while the Smith-directed email search covered the four-month period in question, any deleted message was erased from the system after just a month, meaning the relevant time period for those emails was likely missed.
"It is outrageous that Danielle Smith is really naive enough to think that Albertans would trust an internal investigation that has not been transparently conducted, that has been conducted by people who answer to her, and that only considered deleted emails that go back 30 days," Notley said Thursday in Calgary.
"This is an empty talking point and nothing else," she added, renewing a call for an independent, judge-led inquiry into whether Smith and her office interfered in the administration of justice.
Smith ordered an email review last weekend after CBC News reported allegations that a staffer in the premier's office sent a series of emails last fall to Crown prosecutors questioning their assessment and direction in cases related to the blockade at the Coutts, Alta., U.S. border crossing in early 2022.
The CBC did not specify precisely when the emails were sent and said it has not viewed the emails in question.
RCMP laid charges against several people involved in the three-week blockade at Coutts to protest COVID-19 restrictions. The charges range from mischief to conspiracy to commit murder.
On Monday, the Justice Department reported that a review of almost a million emails — incoming, outgoing and deleted — sent over a four-month period last fall turned up no evidence of any communications between prosecutors and the premier's office.
However, Alberta Justice, in a statement to media outlets Wednesday, stated that deleted emails are only kept for 30 days, meaning the search for deleted emails would only capture those from around Dec. 22 onward and perhaps not capture deleted emails during the time frame in question.
Alberta Justice, along with Ethan Lecavalier-Kidney, who speaks for Justice Minister Tyler Shandro, declined to respond to requests Thursday for that statement or explain why the statement was now being withheld.
Notley's comments came a day after Smith faced a second CBC story, quoting unnamed sources alleging she pressured Shandro and his office to intervene in COVID-related cases.
Smith reiterated in a statement: "All communications between the premier, her staff, the minister of justice, and ministry of justice public servants have been appropriate and made through the proper channels."
In the statement, Smith also accused the CBC of publishing "a defamatory article containing baseless allegations" referring to the original email story.
Chuck Thompson, the CBC head of public affairs, said in a statement Wednesday: "We stand by the story which transparently attributes the allegations to trusted sources and provides context to the allegations.
"As is our practice, we gave the premier and her office an opportunity to react and we included that response prominently in the story, including the sub-headline."
Smith has given multiple versions in recent weeks of what she has said to justice officials about COVID-19 cases.
She has not taken questions in a general news conference with reporters since the affair took off two weeks ago when Smith announced that she was talking to prosecutors about the COVID-19 cases.
Smith has said she talked to prosecutors directly and did not talk to prosecutors directly. She has said she reminded justice officials of general prosecution guidelines, but at other times said she reminded them to consider factors unique to the COVID-19 cases. She has also suggested the conversations are ongoing and that they have ended.
She has attributed the confusion to "imprecise" word choices.
In her statement Wednesday, Smith delivered a sixth version, now saying she met not only with Shandro and the deputy attorney general, but also with other unnamed "ministry officials" to discuss the possibility of legal amnesty to those charged with "non-violent, non-firearms pandemic-related violations."
The statement added: "The premier and her staff had several discussions with the minister of justice and ministry officials, requesting an explanation of what policy options were available for this purpose.
"After receiving a detailed legal opinion from the minister to not proceed with pursuing options for granting amnesty, the premier followed that legal advice."
This report by The Canadian Press was first published Jan. 26, 2023.
B.C. to install earthquake warning sensors to give life-saving notice
Up to 50 earthquake early warning sensors are being installed around British Columbia as part of a larger plan to protect people and infrastructure in a big quake.
The sensors will be connected to the national Earthquake Early Warning system that's expected to be in operation by 2024.
A joint federal and provincial government announcement today says the sensors will give seconds, or perhaps tens of seconds, of warning before the strongest shaking arrives, helping to reduce injuries, deaths and property loss.
Bowinn Ma, B.C.'s minister of emergency management, says in a statement that an early warning system is critical to helping those in the province mitigate the impacts of a seismic event.
When the full system is operational next year, more than 10 million Canadians living in the most earthquake-prone areas of the country will get early warning alerts, giving them precious seconds to take cover.
There are over 5,000 earthquakes in Canada every year, most of them along B.C.'s coast, although about 20 per cent of the quakes are along the St. Lawrence River and Ottawa River valleys.
On Jan. 26, 1700, a magnitude-9 megathrust earthquake hit North America's west coast, creating a tsunami that carried across the Pacific Ocean and slammed into Japan.
The statement says if a similar quake happens when the early warning system is operating, it could give up to four minutes' warning before the strongest shaking starts in coastal B.C. communities.
It says the system could also be used to automatically trigger trains to slow down, stop traffic from driving over bridges or into tunnels, divert air traffic, automatically close gas valves, and open firehall and ambulance bay doors.
This report by The Canadian Press was first published Jan. 26, 2023.
This is a corrected story. A previous version said the earthquake warning system is expected to be operational in 2023. In fact, it is expected to be operational in 2024.
Renters in Canada are facing the toughest market since 2001: CMHC report – Global News
Renters in Canada are facing the toughest market in decades with low vacancies, higher prices and surging demand, according to the Canada Mortgage and Housing Corporation (CMHC).
The housing agency released its annual rental market report Thursday, which showed that the national vacancy rate for purpose-built rental apartments declined to 1.9 per cent last year — the lowest level since 2001.
Meanwhile, the demand for rentals outstripped supply due to higher net migration, the return of students to on-campus learning and a rise in homeownership costs.
"Higher mortgage rates, which drove up already-elevated costs of homeownership, made it harder and less attractive for renters to transition to homeownership," CMHC said in a statement.
CMHC data also showed that the average rent for two-bedroom units that were occupied by a new tenant rose by 18.3 per cent — well above the average rent growth for units without turnover. This made it difficult for Canadians trying to enter the rental market or find new housing to rent, the agency said.
"Lower vacancy rates and rising rents were a common theme across Canada in 2022," Bob Dugan, CMHC's chief economist, said in a statement.
"This caused affordability challenges for renters, especially those in the lower income ranges, with very few units in the market available in their price range."
0:48
How will housing market look in the next year?
The average rent for a two-bedroom rental condominium apartment saw a significant increase to $1,930 from $1,771, about nine per cent year over year, according to CMHC.
Canada is also facing a housing crunch with a shortage of both homes and construction workers to build new units.
Another CMHC report released last week found that the annual rate of new home building had slowed by five per cent in December 2022 compared with November.
Last month, in a bid to help tackle skyrocketing rents across the country, the government of Canada opened applications for a one-time top-up as part of the Canada Housing Benefit (CHB) program — an initiative that would put $500 in the pockets of low-income renters.
&copy 2023 Global News, a division of Corus Entertainment Inc.