Our Community: Pop-up store diverts art supplies from landfill – Times Colonist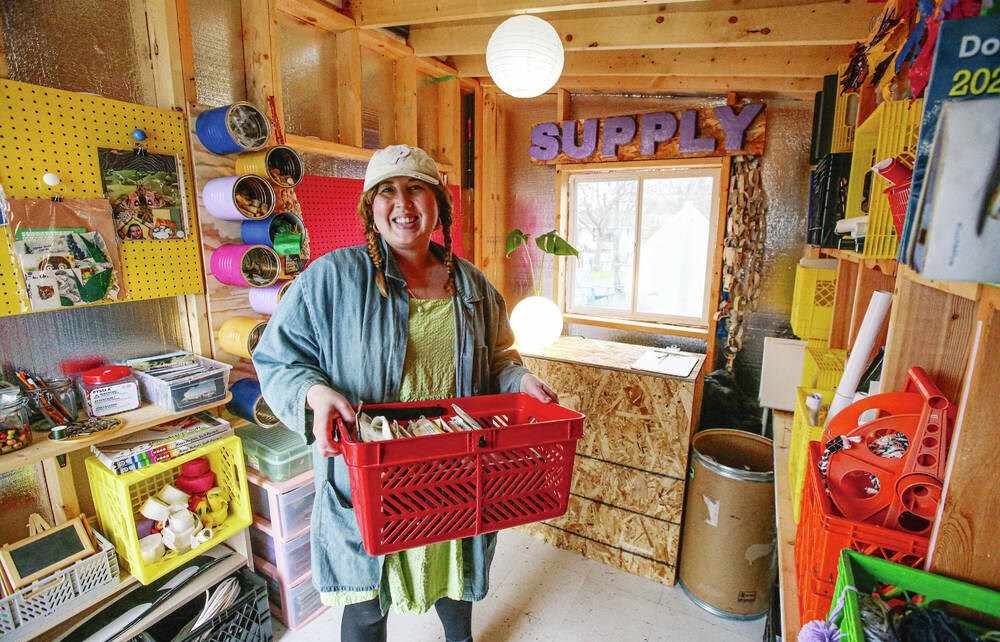 A non-profit dedicated to diverting art materials from the landfill and putting them in the hands of people who need them has opened a pop-up store in the Vancouver Street Plaza, between Caledonia Avenue and Green Street.
SUPPLY Victoria has transformed the North Park Neighbourhood Association's lending hub, which previously loaned out games and sporting equipment, into an eight-by 12-foot "store" offering art ­supplies to the community.
The non-profit boasts it has diverted thousands of pounds of art materials from the landfill since its inception in 2018. Some of the supplies donated by individuals and businesses are made available to teachers, who often need to pay for their art supplies out of their own pockets, along with artists, art groups and students. Some materials find their way to non-profits that provide art therapy to the populations they serve.
"Every year, Victorians throw away 134,000 tonnes of garbage. A large portion of these materials could be diverted for creative reuse," said Ashley Howe, ­executive director of SUPPLY Victoria.
"When you reuse something, you not only reduce the amount of greenhouse gases caused by landfills, but you also eliminate the energy, waste, and materials needed to create new things."
Materials available at the pop-up store are expected to include end rolls of fabric, pastels, wine corks and vinyl stickers, all available for free.
SUPPLY Victoria has also offered ­workshops on "creative reuse education" to over 500 youth and adults since 2018.
The store will be open from 2 to 6 p.m. Thursday through Saturday, until May 28. The plan is for the store to move in June to a permanent location that has yet to be determined. For more information or to see a list of items you can donate, go to supplyvictoria.ca, which also includes a form to schedule an appointment for drop-off, or pick-up for larger donations.
Wounded Warriors go the distance for mental health
Participants in the Wounded Warrior Run B.C. are taking part in a kick-off event today, running from Sooke to Sidney to connect with local communities.
The main event, which sees the eight-member team run the length of Vancouver Island — from Port Hardy to Victoria — is set for Feb. 27 to March 6.
Today's one-day run starts at 10 a.m. in Sooke, with stops at the Langford and Saanich fire departments. The event concludes at 4:45 p.m. at the Sidney Fire Department.
The main run covers more than 700 kilometres and takes eight days to complete, with stops in Vancouver Island communities along the way.
This year's goal is to raise $250,000 for mental-health programs and services for Canadian Armed Forces personnel, veterans and first responders.
For more information, go to woundedwarriors.ca.
Athletes vie to qualify in 2023 Special Olympics Games
Special Olympics athletes in British Columbia are competing in regional qualifiers for the 2023 Special Olympics B.C. Winter Games, to be held in Kamloops Feb. 2-4, 2023.
It marks the fifth time the city has played host to the Special Olympics B.C's provincial games for B.C. and Yukon athletes with intellectual disabilities.
"I am so pleased on behalf of Tk'emlúps te Secwépemc to be extending a warm welcome to the 2023 Special Olympics B.C. Winter Games being held here in Kamloops," said Rosanne Casimir, Kukpi7 (Chief), Tk'emlúps te Secwépemc. "They will be visiting our direct unceded ancestral lands within Secwepemcúlecw (Shuswap Nation) and we look forward to all the athletes who will be visiting the tournament capital."
After the pandemic forced the cancellation of the 2021 games, nearly 1,000 athletes and volunteers from 40 communities competed instead in the first Special Olympics B.C. Provincial Challenge Games, completing 49 days of at-home challenges, including sport training sessions, workouts and wellness activities.
Organizers say that for many Special Olympics athletes, the games offer their first opportunity to travel and be part of a team.
They say the 2023 games will include safety measures, including the requirement that all competitors and coaches stay in hotels instead of school-based accommodations.
For more information, go to specialolympics.ca.
Camosun students bring massage therapy to Our Place
Massage-therapy students at Camosun College are receiving valuable hands-on experience in offering their services to residents at New Roads, a therapeutic recovery community operated by Our Place Society.
Students from the college's two-year massage-therapy diploma program began providing treatments in January and will continue through the end of their semester in April.
"The program gives students the opportunity to share their skills with those who may not have otherwise had it available to them," said Emah Christiansen, Camosun College massage therapy chair. "Students develop a deeper understanding of practice in the community and participants are able to use massage therapy as a tool in their recovery. It's a wonderful partnership."
The initiative is the latest step in the program's effort to provide accessible massage therapy for all. Other initiatives include a massage-therapy clinic that offers free first sessions followed by $20 75-minute appointments. Treatments are provided by diploma students under the supervision of a registered massage therapist.
Nomination deadline nears for multiculturalism awards
The deadline for nominations for the Multiculturalism and Anti-Racism Awards for individuals, organizations and youth is 11:59 p.m. Feb. 8.
People are invited to submit nominations for individuals, organizations and youth whose work has enhanced inclusion and cultural diversity, and reduced racism and discrimination in their communities.
There are three categories, with five awards in total: Intercultural Trust Awards (two awards), Breaking Barriers Award (two awards) and Emerging Leader Award (one award).
All nominees will receive a certificate of recognition. Award winners will receive plaques. The youth award recipient will receive $5,000 to donate to a not-for-profit organization of their choice to further promote multiculturalism and anti-racism.
The awards ceremony will take place virtually on March 21, to coincide with the annual International Day for the Elimination of Racial Discrimination.
For more information and to submit a nomination, go to the website for the awards.
parrais@timescolonist.com
Art workshops for teens offered in photography, poetry – Sarnia Observer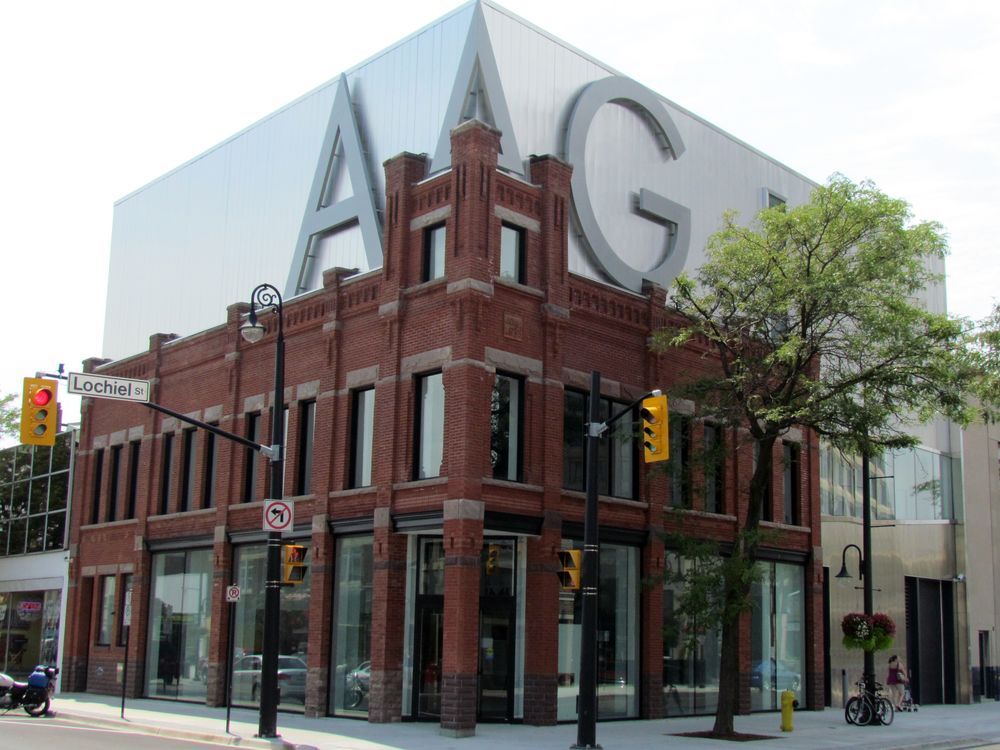 Article content
Hopes are participants in an upcoming art workshop series for teens also get involved in a photo contest jointly hosted by Lambton County Library and the Judith and Norman Alix Art Gallery, a gallery official says.
Article content
The Take Your Shot Teen Photo Contest that opened in May for 13-18-year-olds, and running until July 10, is one of the reasons photography was made one of the topics in an upcoming Random Acts of Art Workshop (RAAW), said Anna Miccolis, community art and education coordinator with the downtown Sarnia gallery.
The photo contest has been held by the library dating back to around 2009, but in recent years the gallery has come on board, she said.
"It's had a number of different names over the years," she said about the contest.
The July 6-8 RAAW "crash course of photography basics" with photographer Sierra Rei Hart at the gallery promises to help prep youngsters with photography knowledge, including composition, perspective, lighting and editing.
Winners, meanwhile, in the contest that challenges teens to encapsulate the feeling of home in their shots, get their photographs matted and framed. A choice of prizes is available to the grand prize winner.
Details are at jnaag.ca.
The contest kicked off in May with a talk about photography and storytelling from decorated photojournalist Larry Towell.
An Aug. 12 to Oct. 8 exhibition at the gallery called Feels Like Home is planned to showcase work by Towell, from the gallery's permanent collection, and jury-selected entries from contest participants, Miccolis said.
The other Summer RAAW workshop is poetry with spoken word artist Shelly Grace July 20-22.
It ties into 10th anniversary plans for the Judith and Norman Alix Art Gallery this fall, Miccolis said.
Article content
"We're looking at our permanent collection and the story of how JNAAG came to be in this building, but we're, in that exploration of the permanent collection, we're thinking about what our collection encompasses at this time," she said.
"And we thought that a program centred around poetry and performance could create an opportunity for some interesting responses from youth in the community."
Details are pending for anniversary plans in October, she said.
"But we do have a plan for a rotation of exhibits, giving a survey of the permanent collection."
The age 14-18 RAAW series – another for 9-13-year-olds is called TNT Summer Splash – has been hosted by the gallery for more than a decade, including its pre-JNAAG days as Gallery Lambton, Miccolis said, noting the workshops are free.
Past iterations have included making murals on walls of buildings, as well as stained glass artwork and experimental painting, she said.
"As always, we're looking to create deepened connections to the work on display," she said. "Whether it's a current exhibition, or using programs as a primer to exhibitions coming in the near future."
Current gallery exhibitions include photography exhibition One Wave by Ned Pratt, and Facing North, featuring paintings by Jean Hay.
Surprised by art — Folks Art Festival uses garbage cans as canvas – Welland Tribune
The annual Niagara Folk Arts Festival may be wrapping up, but its Art We Surprised project will be around all summer — and perhaps even beyond.
So if you're walking in St. Catharines' Richard Pierpoint Park and find yourself face-to-face with a piece of art, make sure to take a closer look.
It was carefully created and designed — but instead of the artist using a traditional canvas, the work is on a plastic garbage can.
The point, as the name suggests, is the surprise.
"The project came from the idea that persons walking through (the park) would suddenly come upon a highly decorated art work, and be surprised to find it out in a natural setting," said Pam Seabrook, fundraising and events manager with Niagara Folks Arts Multicultural Centre.
Originally planned for the 2020 festival through the City of St. Catharines Centennial Gardens Partnership Fund, Art We Surprised was placed on hold due to the pandemic.
Seabrook said the pause was because organizers wanted the art pieces to create "real engagement between artists and the general public," but in the end, settled for a hybrid model — with some solo creations, and some group pieces.
Spanning an assortment of styles and inspiration, from pencil portraits to pieces reminding residents the importance of taking care of the environment. Each art piece is created by an artist who came to Canada as an immigrant.
Seabrook said the art project is an example of what the centre stands for: the inclusion of all cultural heritages, and breaking down of racism, ageism, sexism, homophobia, perceived lack of abilities and seclusion barriers.
One of the artists, Cemile Kacmaz heard about the project through social media. Kacmaz came to Canada with her 12-year-old son in 2020, with the goal of working as an education assistant, and bringing art into special needs programming.
Originally from Istanbul, Kacmaz said she came to Canada because of the difficult political situation in Turkey, and a lifestyle she did not want her son to grow up in. Being an artist in Canada allows her a freedom of speech and expression people in Turkey — and for much of her own life — are not always allowed to share publicly.
Kacmaz attended Niagara College for two years (graduating last week), but with most classes online, said it was difficult and lonely, with no friends or family nearby.
When she learned the fold arts centre was looking for artists to participate in its annual art project, she thought it would be fun and give her a chance to become involved with the Niagara community.
Art We Surprised was an opportunity to use her art for change.
Kacmaz spent a month and a half planning, and another month painting her garbage can. It was a "long, slow process," she said, but the organizers gave artists the ability to take their time.
"Painting is the way of communication between me and the world. It is a kind of tool to understand the world around me," she said.
Her inspiration was the universe, and by placing the garbage cans into the space, between "planets and stars, I wanted to point out how we treat the nature we live and exist in."
All Art We Surprised garbage cans created by artists from across the Niagara region — artists with backgrounds spanning Lebanon, Africa, Colombia and China — will be placed in St. Catharines and at Pierpoint Park this month.
The Niagara Folks Art Festival has held a community art project each year since 2019, with artists invited to participate in communal art projects, regardless of ability.
SHARE:
The in-person return of Art on the Street (8 photos) – GuelphToday