Pandemic forces big cities to revisit livability: BGO | RENX – Real Estate News EXchange
"Leading world cities have been major victims of COVID-19, both from the virus itself and its accompanying economic disruptions," BentallGreenOak head of Canadian research Phil Stone said while discussing the company's new Future of Cities report.
COVID-19 has shone a brighter light on systemic issues in major cities, including a lack of affordable housing, income inequality and racial and social injustice. The report authors, however, expect this to spur a wave of investment and innovation focused on improving these issues and creating better, more resilient cities.
The report says major cities will remain leading centres of culture, innovation and economic power while calling the current scenario "a bump in the road for urbanization."
The recovery and long-term success of cities will depend largely on how leaders and citizens handle the pandemic. People will want to go to cities providing the best opportunities to succeed and placing the health, safety and wellness of their citizens above all else.
Leaving big cities has become more viable
People still want to live, work and play and large cities are going to have to come up with ways that allow them to do that while feeling safe. That may not be the case at present, and there are indicators people who can leave are doing so.
"This was already happening prior to COVID to a degree due to affordability issues and COVID has accelerated this trend," Stone said during an interview with RENX.
He believes this is a short-term trend and many people or companies leaving major cities will eventually return.
Decentralization, which allows office workers to have more flexibility in where they conduct their work, is already affecting the office and residential real estate markets in Toronto, Montreal and Vancouver.
Hamilton, Kitchener-Waterloo and York Region will likely be beneficiaries of corporations and individuals becoming more mobile in Ontario, according to Stone.
"The office of the future is not likely a single location, but will be a network of spaces and services that facilitate productivity and well-being," said Stone. "But, the office building is going to be an integral part of that productivity stack over the long term."
Remote work varies in different countries
Remote work is largely a North American phenomenon; it's not as common in Europe and especially in Asian-Pacific markets due to cultural differences and smaller living spaces due to high population densities, according to Stone.
Given the aggressive response to COVID-19 in many Asian-Pacific markets, as well as cultural reasons, office occupancy levels are almost back to pre-pandemic levels in large cities such as Tokyo.
Stone said Canadian building owners and developers need to work with tenants as they re-evaluate their space needs in this new environment and look to provide the best health and wellness options for their employees.
"There's a long road ahead as far as how these decisions will be made and a lot of it will hinge upon the next 12 to 18 months."
Advantages of major Canadian cities
Major Canadian cities may be in a better position than their counterparts south of the border for two main reasons: they've generally handled the pandemic better; and Canada doesn't have nearly as many large markets, so options are more limited for Canadian companies looking to move.
One of the near-term challenges to the Canadian economy and Canadian real estate is that immigration is, temporarily, on hold. Immigrants had been replacing the outflow of people from major cities to keep their populations growing.
Stone expects large Canadian cities will remain attractive to immigrants and the federal government will increase immigration targets once COVID-19 subsides and travel restrictions are eased or removed.
Growth drivers in knowledge-based economies are predicated on research conducted in leading universities in major cities, and that will continue to attract the best and brightest from around the world in fields such as artificial intelligence and life sciences.
Major cities also have an advantage through agglomeration economies, where companies benefit by being close to one another.
This clustering allows for such things as labour pooling, sharing of suppliers and specialization, which can contribute to increased productivity and economic growth.
A "more flexible mindset" will be needed
Stone said it will be important to develop a "more flexible mindset and approach to real estate going forward," and serious thought should be given to putting more advanced manufacturing, food production and other light industrial uses in urban areas.
"When we get through this crisis and the resulting economic impacts of it, there are going to be opportunities to repurpose various forms of real estate.
"Both cities and respective governing authorities, as well as the private sector, are going to have to work together to provide a framework for how we think about incorporating different uses into real estate."
Toronto's Real Estate Board Tells Brokers Stop Showing More Than 2 Years of Sold Data – Better Dwelling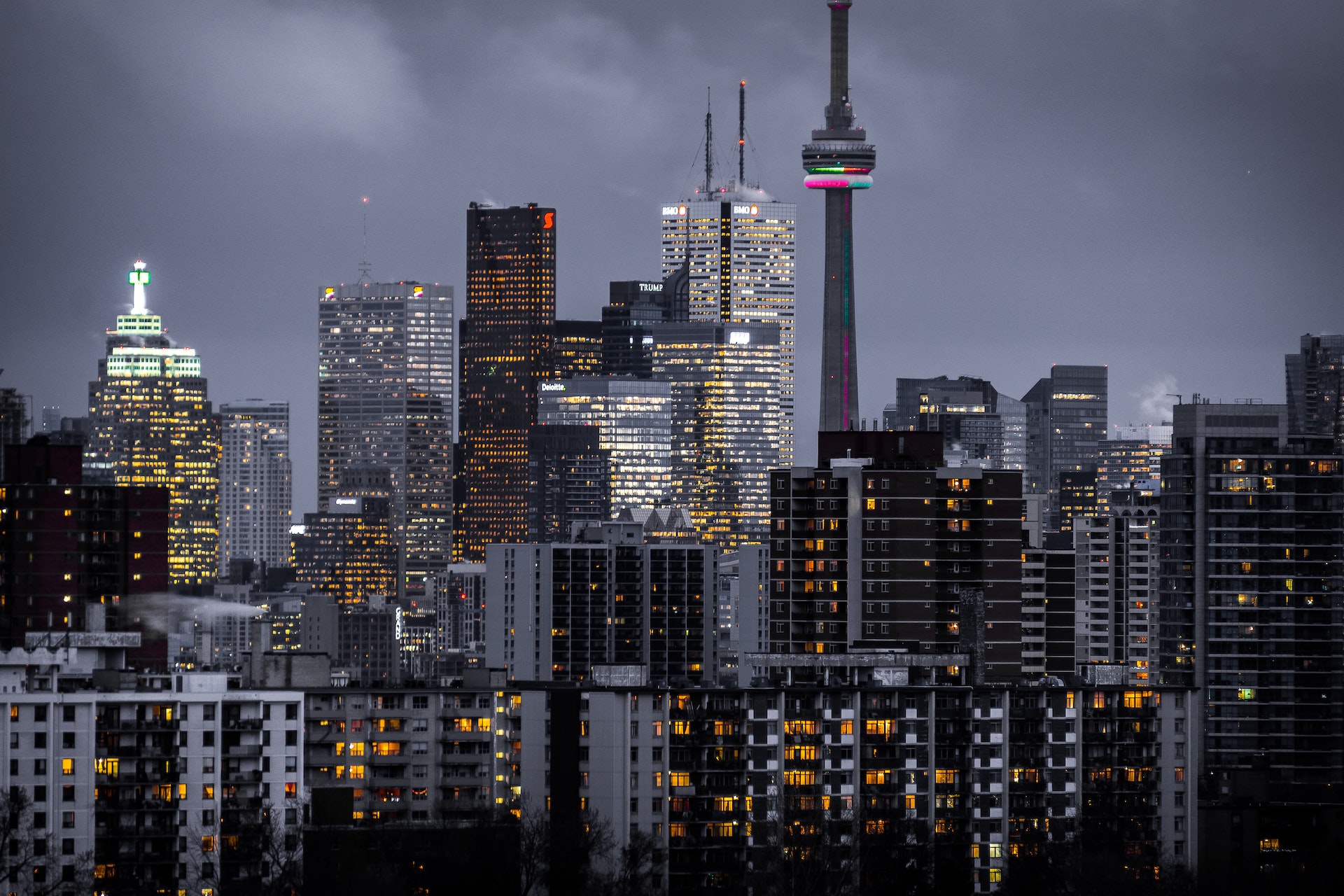 Toronto's golden age of real estate brokerage innovation is coming to an abrupt end. Toronto Regional Real Estate Board (TRREB) sent a memo this week, on sold data. The board informed brokers they will only be allowed to show two years of data going forward.
TRREB Ordered To Allow Brokerages To Show Sold Data
The board formerly known as TREB was sued by the competition bureau in 2011. The bureau argued it was anti-competitive to prevent real estate brokers from sharing sold information. This dispute went on for years, until the supreme court finally rejected any appeals in 2018. Shortly after, the board provided member brokers with a data feed, complete with sold data. Almost immediately, this brought Toronto real estate out of the dark ages.
Release of Sold Data Drove Brokerage Innovation
Allowing the display of sold data led brokerages to build a number of Zillow-like products. Some brokers began providing sold data to clients going back over a decade. Toronto's formerly dated, agent-driven model, was suddenly refreshed. Buyers were able to research, without an agent acting as a direct barrier to information. Unfortunately, that wasn't TRREB's intention.
TRREB Memo Demands Halt On Displaying Data Over 2 Years Old
TRREB sent member brokers a reminder this week that included a restriction that was previously unclear. The board notes several restrictions, but the biggest one is how much sold data can be shown. The memo reads, "Only two (2) years of sold data can be displayed or accessed at any time on the VOW, Website, or App."
The updated interpretation of the bureau ruling is going to have a big impact. Starting soon, brokerages will restrict sold data to just 2 years. Much of the innovation that allowed people to research on their own will disappear. Instead Toronto will return back to it's agent-driven model, where individuals have to request details from agents. This coincidentally will also conceal readily available sold data from the 2017 detached frenzy.
Like this post? Like us on Facebook for the next one in your feed.
How should your clients own real estate properties? – Advisor.ca
Principal residence
Under the Canadian tax rules, capital gains realized on the sale of a principal residence are generally exempt from tax if the taxpayer qualifies for the principal residence exemption (PRE). The PRE can only be claimed by individuals and certain trusts (such as alter-ego, joint spousal, and qualified disability trusts) under specific conditions.
Given the costs involved in setting up and maintaining a trust, your clients may prefer personal ownership. However, in some cases, the costs are warranted due to the estate planning benefits of using a trust. For example, if your client wants to leave their property to a disabled child, a trust can be beneficial to ensure that the property is transferred to specific family members when the disabled child dies. Similarly, a trust can be useful in a blended family situation to control how, when and to whom the property is distributed after the surviving spouse dies.
A corporation can't access the PRE, so any capital gains realized on the sale of the principal residence would be taxable to the corporation at high income tax rates (e.g., 50.17% in Ontario for 2020). In addition, personal use of a corporately owned property by the shareholder would be considered a taxable benefit to the shareholder. This could result in double taxation, as the taxable benefit included on the shareholder's personal tax return is not deductible to the corporation and there is no step-up to the cost base of the property owned by the corporation. For these reasons, owning a principal residence through a corporation is usually the least tax-efficient approach.
Rental property
Personal ownership
If your client personally owns a rental property, the net rental income would be added to your client's net income for the year and taxed at their marginal tax rates. In addition, net rental income is also considered "earned income" for the purposes of calculating RRSP contribution room. If your clients are not currently generating the maximum RRSP contribution room through other sources of "earned income," the added income could be a benefit of owning rental property personally.
If rental expenses are greater than the net rental income in a year due to rental vacancies, the net rental loss may also be deductible against your client's other sources of income. The deduction would provide tax savings and reduce the cost of maintaining a rental property during a poor rental market. This is generally allowed for real estate operations that are predominantly commercial in nature as opposed to personal or recreational. If the Canada Revenue Agency determines that your client is not primarily carrying on the rental operations to make a profit, then rental expenses either may not be deductible or the deduction may be limited to the extent of rental income generated from the property.
In terms of broader non-tax considerations, personally owned rental property is subject to creditor and spousal claims against your client. If this is a concern, personal ownership of the rental property may not be ideal.
Corporate ownership
If the corporation is not carrying on an active real estate business, any rental income earned inside a corporation is considered passive income and would generally be subject to high income tax rates (e.g., 50.17% in Ontario for 2020). This flat tax rate applies to every dollar of rental income earned inside the corporation and may be much higher than the graduated tax rates your client would have paid when earning the rental income personally. As such, your client may have lower after-tax dollars to reinvest and grow their investments in the corporation.
Passive rental income earned inside a corporation may affect your client's access to the small business tax rate if their corporation is an active (non-real estate) business. In some situations, your client may decide to own real estate property used in a business through a corporation separate from the active business corporation. This can allow your client to use different ownership structures in each corporation to maximize income-splitting and tax-planning opportunities.
Unlike with personal ownership, net rental losses earned inside the corporation can't be used to offset other sources of income by the shareholders. As a corporation is a separate entity for tax purposes, these losses are locked inside the corporation and can only be used by the corporation.
Despite the unfavourable tax consequences, a corporation provides some non-tax advantages. For example, a corporation will generally protect your client's personal assets in the case of any lawsuits or creditor claims against the corporation. In Ontario and B.C., a corporation may allow your client to avoid probate fees or estate administration taxes on the rental property through the use of a secondary will.
However, using a corporation involves annual accounting and tax filing costs which may be greater than the one-time probate fees on the rental property.
Trust ownership
Your client may consider owning rental property through a trust. There are various types of trusts available and each has unique requirements and tax implications.
Unless certain income attribution rules apply, rental income earned inside a trust would generally be subject to the highest marginal tax rate (e.g., 53.53% in Ontario for 2020), and rental losses realized in a trust can't be allocated to trust beneficiaries and must be used by the trust itself. In most situations, the rental income may be allocated and distributed to a trust beneficiary so that it is taxed at the beneficiary's marginal tax rates.
A trust is commonly used as an estate planning tool to minimize probate fees because the rental property owned by the trust would not fall into your client's estate when they die. A trust can also provide protection against creditors and spousal claims. Similar to the option of a corporate ownership, your client should consider the costs involved in setting up and maintaining a trust to determine whether the potential benefits outweigh the costs.
Conclusion
There are various options available when deciding on the ownership of real estate property. It is important for your clients to understand the options available and obtain professional advice to determine which option works best for them.
Vivek Bansal, CPA, CA, is director of tax and estate planning at Mackenzie Investments. He can be reached at vibansal@mackenzieinvestments.com.
Etobicoke real estate broker combines new office with café amid pandemic – Toronto.com