PBO expects Bank of Canada done hiking rates, forecasts economic growth of 1% in 2023
The Parliamentary Budget Office has trimmed its forecast for Canada's economic growth this year.
The PBO's latest economic and fiscal outlook predicts the economy will grow by 1.0 per cent this year followed by 1.6 per cent in 2024. The outlook compares with the agency's October forecast for growth of 1.2 per cent for 2023 and 2.3 per cent in 2024.
It expects a decline in residential investment and weakness in consumer spending in the first half of the year, while businesses reduce their inventory investment over the course of 2023 as the growth in sales slows.
The PBO also predicts the Bank of Canada will keep its key interest rate target on hold at 4.5 per cent for the rest of 2023 before starting to cut in 2024.
The federal budget watchdog forecasts the central bank will begin cutting its key policy rate in January 2024 by a quarter of a percentage point at each of its eight fixed announcement dates next year.
The PBO's outlook projects a federal budget deficit of $36.5 billion for Ottawa's 2022-23 fiscal year and an increase in the shortfall to $43.1 billion for 2023-24 due to a slowdown in revenue growth and higher program expenses.
Your Saturday UK Briefing: Brighter Days Ahead for Economy, Sunak – Bloomberg
[unable to retrieve full-text content]
Your Saturday UK Briefing: Brighter Days Ahead for Economy, Sunak Bloomberg




Source link
Charting the Global Economy: Fed, BOE, SNB Push Ahead With Hikes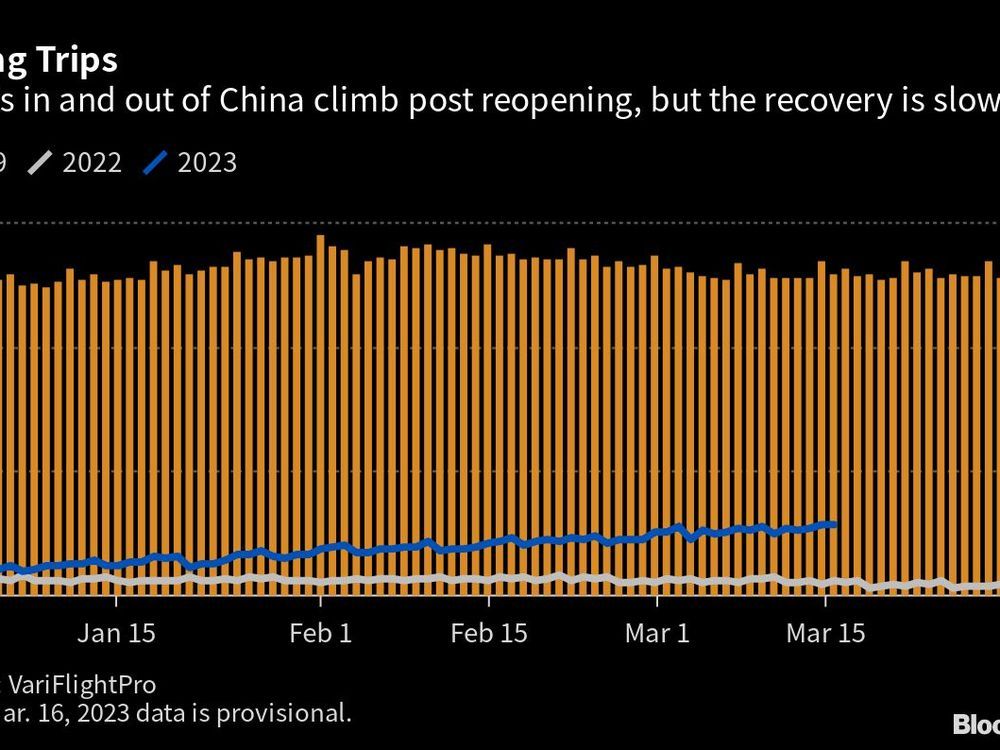 (Bloomberg) — The Federal Reserve, Bank of England and Swiss National Bank all proceeded with expected interest-rate increases this week, reinforcing their commitments to curb inflation despite turmoil in the banking sector.
Policymakers in the US and UK hiked by a quarter point while those in Switzerland opted for a half point. All three signaled more increases could be in store.
The UK was especially under pressure to tighten policy after a report earlier in the week showed consumer prices advanced 10.4% in February, surpassing all estimates in a Bloomberg survey and bucking economists' expectation of a slowdown.
Here are some of the charts that appeared on Bloomberg this week on the latest developments in the global economy:
World
Iceland's central bank extended western Europe's longest policy-tightening campaign with a full percentage-point increase, while the Philippine central bank shifted to a smaller hike. Norway, Taiwan and Nigeria also kept hiking. Officials in Turkey left rates unchanged, as did those in Brazil despite pressure from the government for looser policy.
The rush of layoffs that began late last year isn't letting up, marking the worst start to a year since 2009, with nearly 52,000 jobs lost in one week in January alone. Since Oct. 1, executives across sectors have sacked almost half a million employees around the world, according to a comprehensive review of layoffs by Bloomberg News.
US
History remembers Paul Volcker as the slayer of inflation, and Ben Bernanke as the crisis firefighter. Jerome Powell is in danger of having to play both roles at once — or, what may be worse, to choose between them.
Powell and his colleagues are expecting a sharp dropoff in economic activity through the rest of 2023 — at least, that's the implication from new economic projections they published this week.
Rent increases for US single-family homes eased for a ninth straight month in January, pushing the annual rate to the lowest since the spring of 2021, according to CoreLogic. All 20 major metro areas tracked by CoreLogic posted single-digit annual rent increases, for the first time since late 2020.
Europe
UK inflation accelerated unexpectedly in February for the first time in four months, keeping the BOE on course to raise interest rates. Food and non-alcoholic drink prices soared 18%, the fastest pace in 45 years, while core and services inflation also picked up.
Euro-zone economic growth continued to pick up in March, driven exclusively by the service sector as concerns over energy supplies recede. The overall rate of expansion rose to the highest level in 10 months, according to business surveys by S&P Global.
Asia
China's population is emerging from a massive virus wave unleashed by the rapid reversal of Covid Zero in mid-December. People are planning trips, dining out and returning to shopping malls. Still, residents of the world's second-biggest economy aren't splashing out like they used to.
South Korea's early trade data showed a deepening slump in exports as global demand for semiconductors remains weak and China's reopening is yet to generate any boost.
Singapore's core inflation, a key barometer for the central bank, kept its 14-year-high pace in February as officials weigh fresh threats to the global economy amid the Federal Reserve's resolve to stay the course on tightening.
Emerging Markets
Sri Lanka clinched a $3 billion bailout loan from the International Monetary Fund after six months of negotiations. Now comes the harder part: getting a debt restructuring agreement and seeing through monetary policy and tax reforms.
—With assistance from Mathieu Benhamou, Ruchi Bhatia, Matthew Boesler, Libby Cherry, Jo Constantz, Jennah Haque, Jinshan Hong, Michelle Jamrisko, Sam Kim, Phil Kuntz, Karen Leigh, Rich Miller, Tom Rees, Zoe Schneeweiss, Naomi Tajitsu, Alex Tanzi, Kevin Varley, Alexander Weber and Karl Lester M. Yap.
Euro-Area Economy Strengthens More on Service-Sector Surge – Financial Post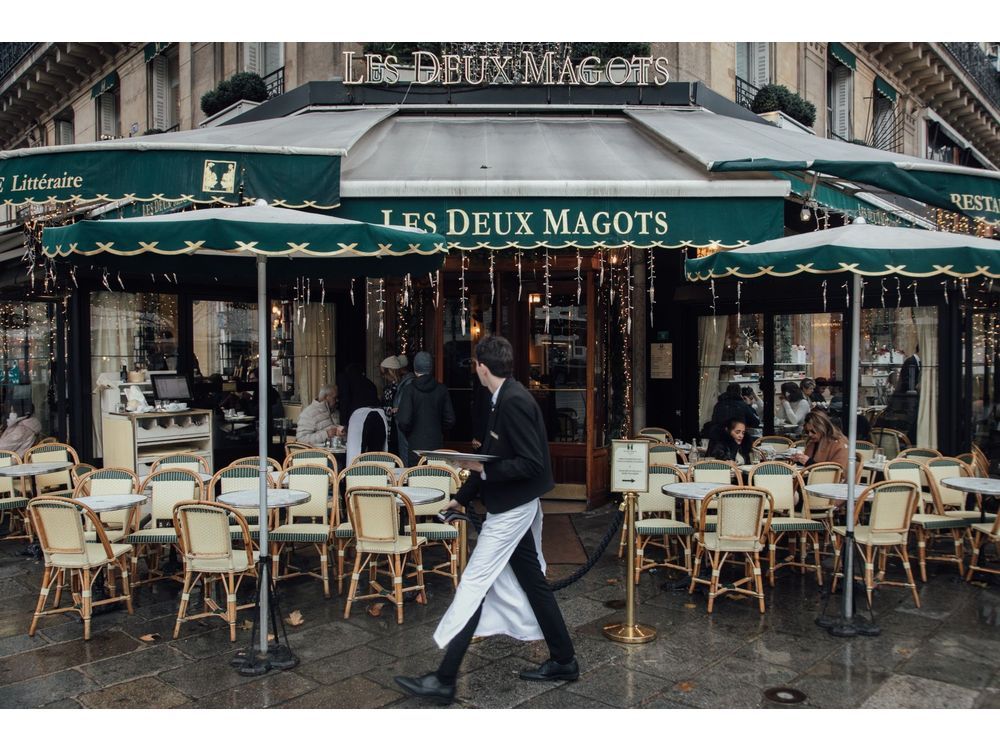 Article content
(Bloomberg) — Euro-zone economic growth continued to pick up in March, driven exclusively by the service sector as concerns over energy supplies recede.
Article content
The overall rate of expansion rose to the highest level in 10 months, according to business surveys by S&P Global. Manufacturing output broadly stagnated, however, only supported by a backlog of orders as demand continued to fall.
Article content
"Growth has been buoyed since the lows of late last year as recession fears and energy market worries fade, inflation pressures ease and the unprecedented supply chain delays seen during the pandemic are replaced with record improvements to supplier delivery times," said Chris Williamson, an economist at S&P Global.
Sentiment in Europe has been improving as it became clear that the region would avoid worst-case scenarios for access to natural gas predicted after Russia cut off supplies to the bloc. Recent turmoil in the banking sector has cast some doubt on how the global economy will develop, though European officials have sounded confident that the sector can withstand any fallout.
Article content
While activity improved in both Germany and France, the strongest performance came in the rest of the 20-nation euro area.
What Bloomberg Economic Says…
"The euro-area composite PMI survey for March suggests the economy is beginning to emerge from a period of stagnation and holding up well under the weight of higher interest rates. While monetary policy works with long and variable lags and choppy waters may still lie ahead, the resilience of the economy should allow the hawks at the European Central Bank to succeed in pushing for more interest rate increases"
—David Powell, economist. For full analysis, click here
Inflation is still running far above the European Central Bank's 2% target, however, with underlying data becoming the key focus for policymakers. While price gains continued to moderate in March, they remain elevated by historical standards, according to S&P Global.
Article content
"Such stubborn inflationary pressures, fueled primarily by the service sector and rising wage costs, will be a concern to policymakers and suggests that more work may be needed in terms of bringing inflation down to target," Williamson said.
The jobs market also remained resilient. Employment growth reached a nine-month high, with acceleration seen especially in services in line with rising demand.
Firms' confidence in the business outlook dipped, though it remained well above levels seen in late 2022. That could be linked to concerns over uncertainty caused by banking-sector stress and the impact of further increases in interest rates, S&P Global said.
The composite PMI reading for the UK edged lower to 52.2 in March from 53.1 the previous month, suggesting the economy has avoided a recession for now. British companies are the most confident they've been since the start of Russia's invasion of Ukraine.
Data earlier revealed activity in Japan's services sector edged up to the strongest in almost a decade as the return of Chinese tourists boosted demand. The US number due later on Friday is expected to be below 50.
—With assistance from Mark Evans, Joel Rinneby, Tom Rees and Zoe Schneeweiss.
(Updates with UK PMI data in 10th paragraph.)