"People Really Want to Own Real Estate": GTA Homebuyers Will Reenter the Fall Market with Fresh Hope – Storeys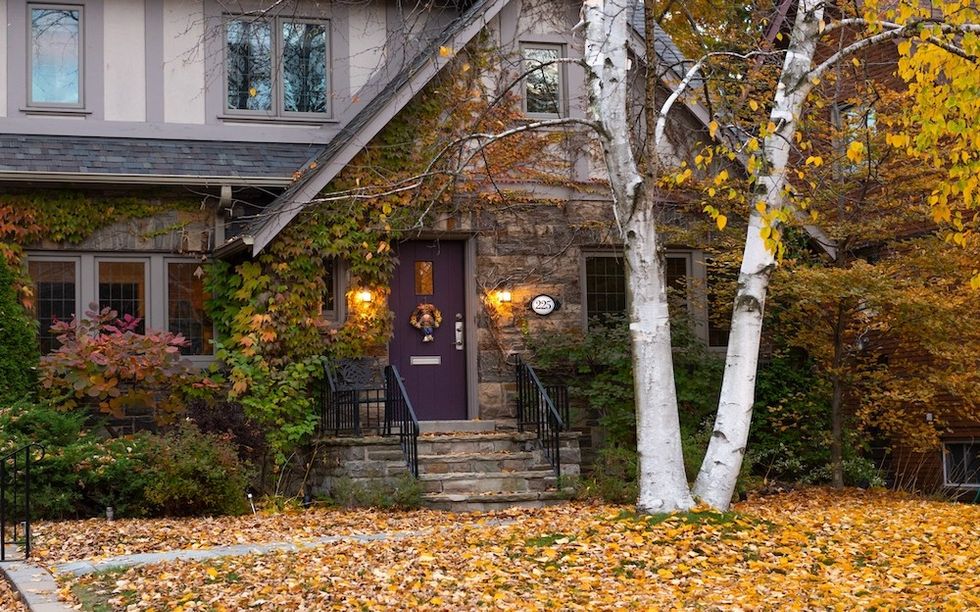 It has been a roller coaster of a year for real estate in the Greater Toronto Area. While homebuyers faced hearty competition and rising prices at the start of the year, conditions began pointing to a buyers' market as early as April.
Since that time, both demand and prices have faltered significantly, but as we head into fall, things are looking back up.
According to data for August from the Toronto Regional Real Estate Board (TRREB), home sales were up 14% from July. Though that figure was down 34.2% on an annual basis, it was the mildest year-over-year disparity in four months. Detached home sales led the pack, followed by condo apartments, semi-detached homes, and townhomes. There were more new listings sold compared to the three months prior.
Meanwhile, home prices were more or less on par with what we saw last year at this time, rising just 0.9% from August 2021 and 0.4% from July 2022 — but rising nonetheless.
For those who held off on purchasing throughout the turbulent spring and summer seasons, fall has historically been a time to regroup and get back to house-hunting. And while experts agree that this autumn will see more interest and follow-through from buyers, the consensus is that buyers — jaded from the recent BoC rate hikes — will approach the market with more trepidation than in years past.
Homebuyers Will be Eager to Reenter the Market
Christopher Alexander, President at RE/MAX Canada, says that while activity this fall probably won't match that of Fall 2021, the market will see healthier buying demand than we saw over the summer.
"It's been so competitive for so long and you do have a lot of people that put the brakes on their buying decisions," he says. "What I've heard — even since things really slowed down in April — is that people want to buy, they're just waiting for the market to bottom out. But I think a lot of those people that needed to buy are like, 'okay, I can't wait anymore, so I'm going to make a buying decision.'"
This is in line with what RE/MAX has found in their market research, notes Alexander.
"People really want to own real estate in Canada," he says. "They believe in the long-term asset value that it gives you."
He adds that an uptick in sales activity is not unusual for the fall. With prospective buyers wrapping up their summer travel plans, they return to the real estate market with fresh expectations in September and October — many with the intention to lock something down before the holiday season.
"I would say [fall] is probably the second-best time of the year to buy."
Bargaining Power Will Shift in Favour of Buyers
With less demand overall and quieter conditions all around, buyers will have the leeway to be judicious with real estate transactions.
"Buyers will have time to make better decisions, informed decisions. They can put conditions in offers, they can negotiate — sellers have started to lower their expectations a little bit," says Alexander. "As far as being able to negotiate and buy on almost your own terms, it's going to be a really good environment for that."
Kseniya Korolova, an agent with RE/MAX Metropolis Realty Brokerage, is already seeing proof of those buyer-friendly market conditions. In fact, she started noticing some shifts in August.
"I've noticed on the MLS — and from my listings, too — that a lot of listings are at property value and it's a lot less of listing way below the market value to bring that huge traffic and then collecting offers," she says. "For the fall, I think we're going to see a lot of the same. If the house is worth $1M, it will be listed at $1M or $999,999, and then the traffic will be based on that."
And while some properties may accrue multiple offers, Korolova says it's unlikely that we'll see fierce bidding wars akin to what occurred last year.
With that said, depending on the number of buyers that reenter the market, prices are likely to go up and competition will naturally build, but Korolova believes that some buyers will end up holding out until next year.
"First-time buyers specifically, they're leaning towards spring 2023 to buy because, as you know, the predictions are that we will be seeing a drop in interest rates," she says. "Some will jump in the market in the fall time, see what's out there, get their feet wet. And then, if that doesn't work out, they will push for spring."
Much Will Hinge on the BoC's Next Rate Decision
Following a hike of 50 points on June 1 and a staggering increase of 100 points on July 13, the next rate hike is scheduled for September 7. It is expected that the Bank of Canada (BoC) will increase the key overnight rate by 75 points to 3.25%.
"This fall is going to be interesting. What the Bank of Canada does with interest rates, that's really going to be what dictates the remainder of the year," says Alexander. "There is lots of speculation that this will be the last rate hike until the end of the year. If that is true, I think we'll have a little bit slower… start to the fall than normal. But I think come early to mid-October, things will pick up in a big way."
So far this year, changes to the stress test environment, induced by the BoC hikes, have already reduced borrowing power amongst consumers — according to Elena Bogomaz, a chartered professional accountant and mortgage agent with Dominion Lending Centres, it has already been reduced by approximately 8% or 9%.
Bogomaz saw a shift in consumer behaviour to a "wait and see approach" following the July 13 hike. Now, with another hike looming, she suspects buyers will be cautious — though not nearly as wary as they were in July.
"We anticipate the market will become active [in the fall], but activities might be reduced by the anticipated Bank of Canada rate increase. If they increase as predicted by 50 or 75 basis points, the market will slow down for a little bit, but after the shock is kind of observed, people who want to buy, they will buy," she says. That said, she forecasts that if the BoC raises the benchmark rate by the aforementioned amount, buyers will qualify for smaller mortgage amounts — around 20% less. "It's significant. Instead of $500,000 it will be $400,000."
Lack of Inventory Will Continue to be a Concern
"Inventory levels are low. They went down 5% from June to July," says Alexander. Although he says this is on par with activity for August, immigration is rapidly driving up the need for more housing. "We've got a tremendous amount of new Canadians coming every single year. We had almost 20,000 in the first quarter alone and typically about 40% to 60% of those end up in the GTA. They'll all need a place to live."
Ontario is currently facing a shortage of approximately 500,000 homes and will need an additional 1M by 2031 to meet demand. But according to a recent report from Smart Prosperity Institute, it's unlikely that the construction sector has the capacity to produce 1.5M new homes in that timeframe.
On top of what the GTA is already facing, Bogomaz adds that inventory shortfalls will be compounded by investors, and that will be regardless of the rate decision.
"For investors, the rate is not as important"," she says. This is contrary to traditional homebuyers; their main concern is what they can afford, so the rate can make or break a buying decision. "But investors, they are just looking for the positive cash flow. Since the rental prices went up, investors are still finding cash-producing properties to purchase. So investors will be buying regardless."
Lending Options are Tightening Up
On the lending side of things, Bogomaz says a number of factors might tack some extra time on the approval process this fall.
"It's been noticeable across different lenders — they've been feeling a shortage of qualified personnel needed to process the big volume of mortgage applications in the first and second quarters," she says. "That's why some applications get declined due to insufficient timeframe. For example, if it's less than 30 days even private lenders will decline the application. It's a little bit unusual to see."
READ: Lenders Now "Super Picky" On Appraisals as Home Prices Continue to Drop
To be safe, Bogomaz suggests that buyers who are planning on using a mortgage lending service should leave themselves plenty of time to get their applications approved — as much as two months if it's possible.
"Lenders are also asking to provide more documents to satisfy their funding conditions," she warns. "I don't know if that's because there is increased risk or maybe they're just doing more due diligence."
Buyers Will Need to Invest Smart and Think Long-Term
Going into the fall season, buyers should closely consider whether they're best suited by a fixed- or adjustable-rate mortgage. There are pros and cons to both.
"If you go with an adjustable rate, then every time the Bank of Canada increases or decreases the rate, your payment will change," says Bogomaz. "To have a more stable cash flow, I would recommend clients to go with a variable rate with static payment. But if the Bank of Canada rate increases to the point where the payment is not covering the interest portion, they will be asked to increase the payment. The perfect product doesn't exist. That's always something property buyers have to consider."
Overall, Korolova urges homebuyers to think long-term when it comes to purchasing real estate. This is particularly important when you're buying in an unstable market.
"It's always important to consider, 'what if I'm in this house for two or three or six years?'" she says. "You never know what's going to happen. The market could drop another 10% or 20%. At that point, you should be able to stay in that property until the market bounces back up."
And if affordability is a concern, Korolova advises buyers to purchase what they can and leverage the hot rental market in their favour.
"Buy a two-bedroom and rent out one of the rooms. And then you'll have a little bit help," she says. "Get into the real estate market. No matter where you are, what you buy, you will typically have a return — we roughly say you're guaranteed a 4% per year increase."
Hong Kong Billionaire's K. Wah Wins Shanghai Real Estate Bid, Sees "Excellent" Opportunity – Forbes
Hong Kong billionaire Lui Che-woo has been making successful investments in Shanghai real estate since the 1980s, such as K. Wah Center set along the city's swank Huai Hai Road. A new project coming amid the country's economically painful zero-Covid policies took a big step forward on Friday when his flagship K. Wah International Holdings said it had won a joint tender bid for HK$4.18 billion, or $532 million, to develop land on the city's western side.
K. Wah, though a subsidiary, will hold 60% of a joint venture in partnership with two state-owned companies to develop residential and commercial property in an area planned for artificial intelligence and healthcare-related businesses, the announcement said.
K. Wah said the project "represents an excellent investment opportunity for the group to be engaged in a transit-oriented development to expand its presence in the Shanghai property market, replenish the group's land bank and is in line with the group's business development strategy and planning."
The announcement comes after China's overall GDP growth fell to 0.4% in the second quarter from a year earlier. In Shanghai, where millions experienced lockdowns of varying duration in the April-June period, GDP shrank by 5.7%. China's relations with the United States and Europe have been strained by Beijing's close ties with Russia and recent military exercises near Taiwan.
Mainland-born Lui, worth $12.1 billion on the Forbes Real-Time Billionaires list today, moved to Hong Kong at age four. Possessing only an elementary school education, he helped his grandmother run a retail outfit that sold food staples in Hong Kong as a teenager. In the late 1940s he re-exported army surplus, and by 1950 was buying construction equipment from Japan and selling it to Southeast Asia. In 1964 his was the first private company to obtain quarrying rights in Hong Kong, thanks to a record bid.
After that, Lui started building undistinguished residential housing there. Lui was also an early investor in China, buying into a quarry in Shenzhen in 1980 and later acquiring a land bank in Guangzhou. K. Wah Center opened in Shanghai in April 2005; beside real estate, part of his fortune also comes from the Macau casino operator Galaxy Entertainment Group.
Another long-term Hong Kong success story in Shanghai property development, Shui On Land, led by billionaire Vincent Lo, noted in a filing last month China's short-term business outlook faces uncertainties. "The Chinese economy faces considerable headwinds amid a highly uncertain geopolitical environment, tense U.S.-China relations, and tightening monetary policy in the advanced economies," it said. "The property sector debt issue will take time to resolve. Still, the government has the policy means and experience to handle the developers' debt restructuring process and address the suspended project issue."
And yet Shui On, whose Shanghai projects include city's iconic Xintiandi nightlife and shopping area, was nevertheless upbeat about the longer-term investment prospects there. "Although the immediate outlook is less than favorable, the impending market correction should enable us to acquire assets in prime locations at attractive prices during what could be a golden era for new investment," it said.
See related posts:
World Will Have Nearly 40% More Millionaires By 2026: Credit Suisse
The 10 Richest Chinese Billionaires
Taxes, Inequality and Unemployment Will Weigh On China After Party Congress
U.S. Business Optimism About China Drops To Record Low
Pandemic's Impact On China's Economy Only Short Term, U.S. Ambassador Says
@rflannerychina
Real estate markets slow in most nearby communities – Calgary Herald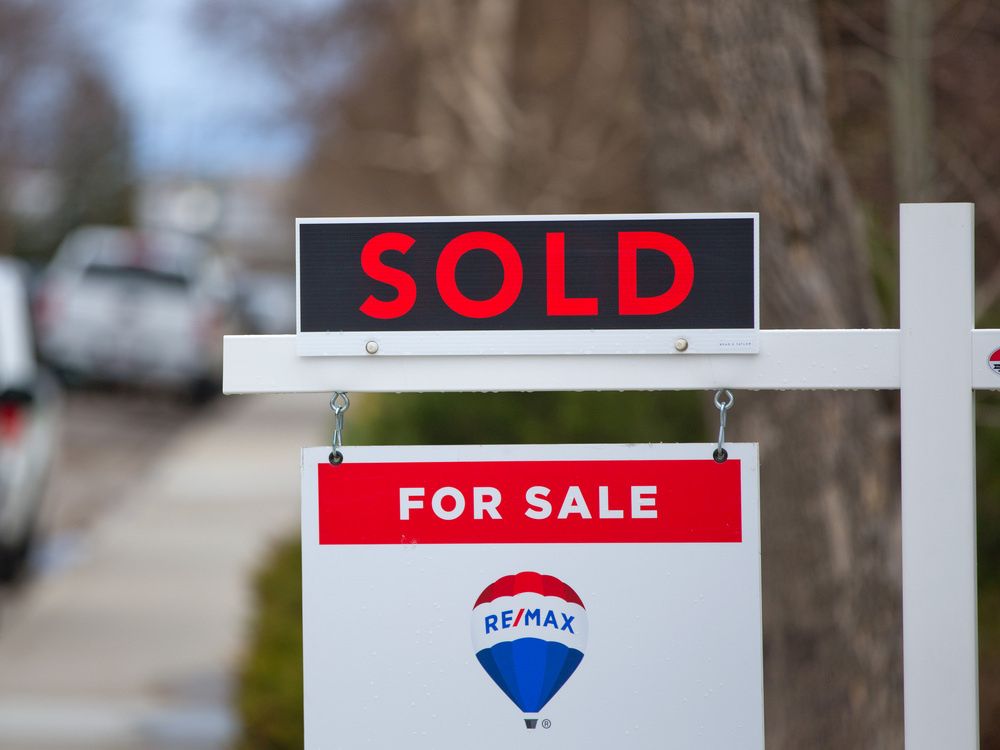 Reviews and recommendations are unbiased and products are independently selected. Postmedia may earn an affiliate commission from purchases made through links on this page.
Article content
Slowing demand and rising supply in outlying communities like Airdrie have set in along with cooler temperatures of late summer, recent data shows.
Article content
Calgary Real Estate Board statistics from last month show sales falling year over year in most communities while supply is rising.
Article content
"In all those markets, we've seen improvements in inventory," says Ann-Marie Lurie, chief economist with CREB.
"Still these markets remain quite tight, but we are seeing some price adjustments and that's because they came up so high during the pandemic."
Airdrie is the largest and most in-demand market with the highest sales last month, 169 transactions, down almost eight per cent year over year. Still, the community saw inventory rise more than 10 per cent with now more than 1.69 months of supply, an increase of nearly 20 per cent from last year.
Other communities have also seen sales fall and supply rise. These include Cochrane, which had 75 sales, down about 17 per cent from August last year. Its supply is now more than two months, up about 26 per cent year over year.
Okotoks had 53 sales in August, down about 19 per cent year over year while supply grew to more than 1.8 months.
Despite falling demand and growing supply, prices still grew year over year in these communities. The benchmark price in Airdrie increased almost 19 per cent to $493,500. In Cochrane, the benchmark price grew by more than 16 per cent to $517,400 while the benchmark reached $549,300 in Okotoks, also an increase of more than 16 per cent.
Chestermere saw the biggest drop in sales year over year at more than 48 per cent.
Only High River experienced a slight increase in activity with sales last month up 2.5 per cent versus the same span last year.
Spotlight: Making sense of the current real estate market in Newmarket – NewmarketToday.ca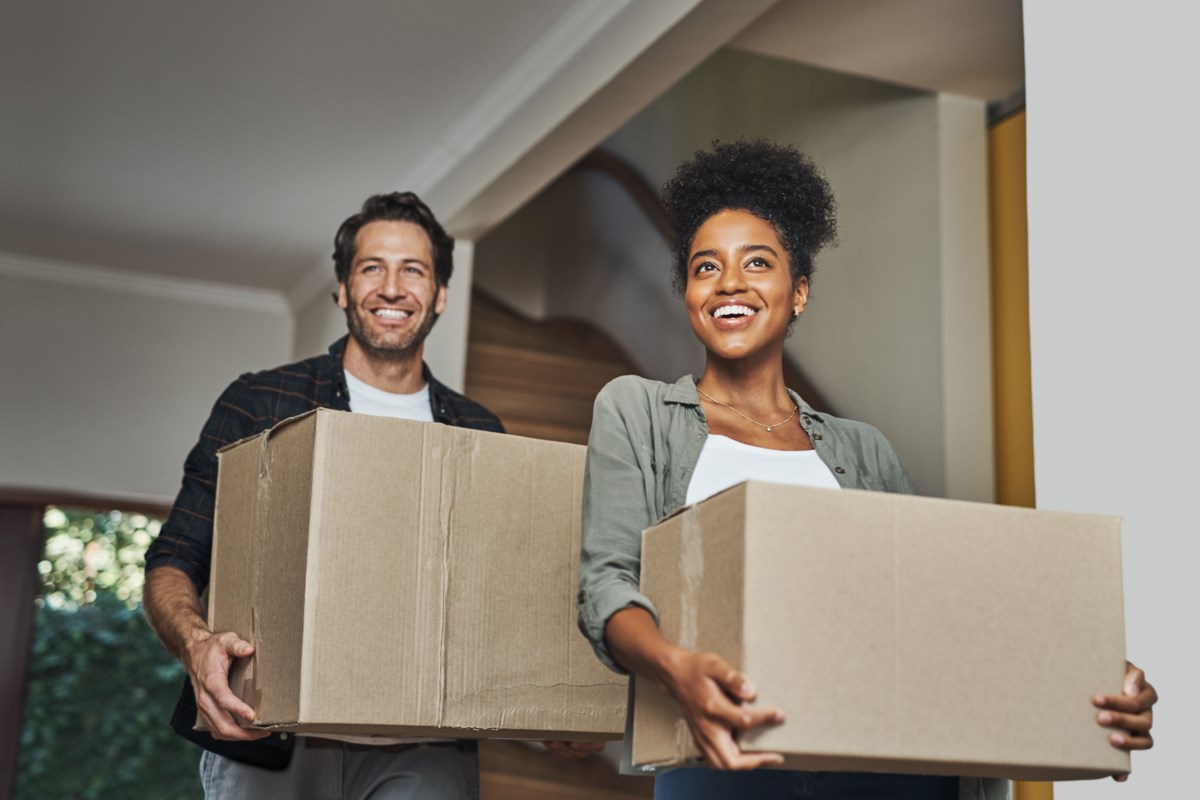 Buying a home at any time is a huge undertaking. It requires a lot of preparation, time and access to expertise.
Homeowners—and those who wish to become one for the first time—have it even harder right now, with conditions seeming to change from month to month.
REALTOR® Dave Starr specializes in home buying and selling in Newmarket and the surrounding areas. With over 35 years of experience in the real estate industry, he is happy to share what he's learned with others.
Slowing things down
So how would he describe the current state of the market in Newmarket? "It's finally more normal and realistic," he says. "A prospective buyer has a little more breathing room to make sure that their financing is in place and they can also consider a home inspection."
A seller will benefit by working with a more seasoned agent, he says, because they have had prior experience with similar markets. He likens the situation to a professional athlete who has played in the playoffs before or competed in a large-scale event like the Masters in golf.
Earlier in the year, the market was not realistic.
That tended to leave buyers, sellers and agents scrambling. "The end result can be a situation with buyer's remorse, where the buyer no longer wants to close on their purchase. The banks sometimes struggle with appraisals, which can also result in a non-closure," he says. "In the fast-paced market that took place earlier, some agents potentially made more mistakes, especially since they weren't experienced enough to handle multiple offers."
Home inspections and interest rates
While some homes may not require a home inspection, there are lots that definitely need one. "In an extremely busy market, buyers could potentially end up with an unwanted surprise—at a great expense," says the REALTOR®.
He likens it to the necessity of having speed limits on our roadways. The faster you go, the more chances you have of getting into an accident.
"We are now facing an increased mortgage rate, which many would not like to see, but the truth is it will help balance the market overall. Lower interest rates basically were one of the reasons for the inflated house prices and homeowners were simply taking on larger mortgages than ever," he says.
For years many homeowners would tell him the same thing: that mortgage money was cheap to them. His answer to that never varied: "You do know you have to pay it back at some point." If the rate were guaranteed for a lifetime, it would be a different story, but of course that's not the way it works.
The market over the summer was slower but typical; that has become the norm over the past few years.
The fall market is already starting to pick up, with increased activity, though the number of listings in Newmarket is quite low. Rental availability is both quite expensive and experiencing a shortage.
Says Starr, "The market moving forward should remain stable. Buyers and sellers will have more time to make the best educated decision for their needs and wants."
Whether you're a buyer or a seller, he welcomes any calls or emails.
Let Dave Starr Real Estate help you make your next move. Call 416-520-3231 and get the Starr treatment you deserve.