Phi Centre's 'Connected by art' brings community and art together – Art Critique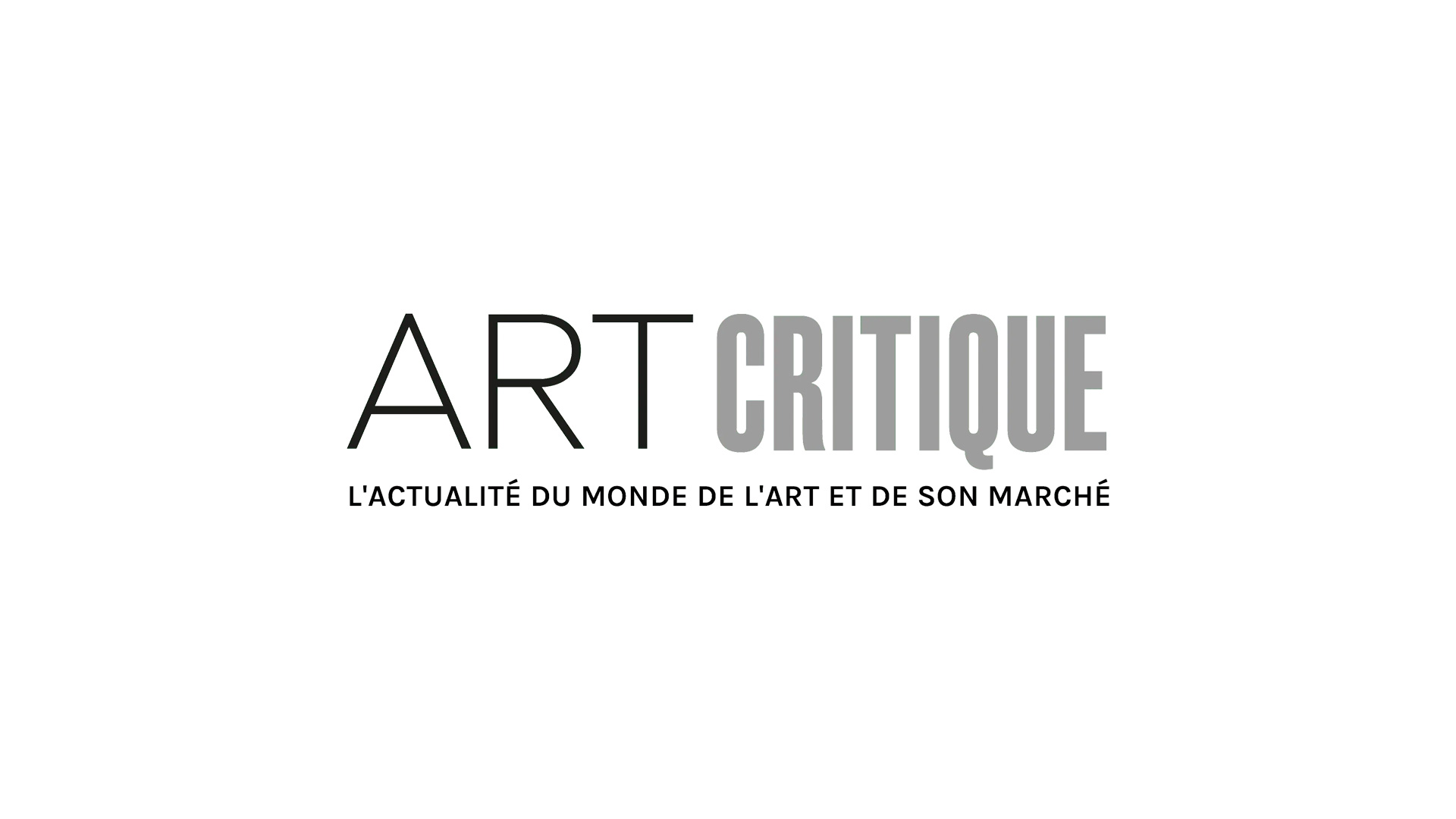 Throughout the ongoing closures of 2020, many galleries and exhibition spaces have pivoted to a digital presentation space. And while there are plenty of successful endeavours in this vein, some have dealt with the changes in a wonderfully smooth fashion. Montreal's Phi Centre is so entrenched in the realm of virtual reality that it is no surprise the ever-innovative space has executed plans masterfully over the past year. From curating new exhibitions that directly supported local artists, to moving their works online and engaging the public in a new context, to giving you the chance to take the collection home with you (via headset), they have navigated these turbulent waters masterfully and Phi Centre's Connected by art is the umbrella for these wonderful endeavours.
Emergence and Convergence was Phi's powerful exhibit that began its run over the summer, the mid-point of the ongoing pandemic. It was a refreshing gust of positivity for a darkened year that reflected on the connection between manmade and natural space, as well as our relationship with these worlds. Entrenched in a rejuvenated perspective, this exhibition was an instant hit with George Fok's transcendent Seeking Stillness surfing a wave of popularity through TikTok. Recently, Phi Centre has included an online tour of the exhibit as part of Connected by art, as well as a panel discussion between executive director Cheryl Slim and some of the artists on display.
Parallel Lines funded new artistic endeavours through individual grants, and the ten artists chosen now have their works presented online through an interesting randomized navigation tool that gives some semblance to the feeling of wandering through a gallery. Phillipe Collard has shown an inventive way to integrate audience into literature with Interludes, a regular writing practice that he shared through Google Hangouts that connected viewers to his process and discussion thereof. Lexis has created a series of sprawling, eclectic musical tracks that reflect emotions of the human condition in isolation; Sonoramas pour le moment present is intended to be listened to during walks through constructed and natural spaces in an attempt to have the viewer gain a fresh perspective on their environment. Connor Willumsen's takes a fairly conventional practice and skews the lens with Video Chat Portraits– using video calls as reference over still photographs, he draws individual portraits that incorporate subtle visual oddities that echo the glitches and latency issues of the constant video calls people have endured over the year. These artists and the rest presented through Parallel Lines have shown skill in folding our current context into not just their works, but the process itself.
Perhaps the most intriguing endeavour of Connected by art though is Phi Centre's rental program. Phi VR To Go is an initiative to share the gallery's collection of virtual reality experiences with the public from the comfort of their own homes. Individuals can pay to rent an Oculus GO headset for about two days, with which they can enjoy a myriad of the virtual reality experiences Phi Centre has in their collection. While it isn't one of the controller-based setups and therefore likely limited in its interactive content, Phi Centre has regularly put on astounding audio-visual works, so the freedom to peruse these at your leisure is certainly a novel and worthwhile adventure.
Phi Centre's Connected by art is a lesson to all galleries and exhibition spaces on how to navigate these uncertain times. Phi shows themselves as a leader in innovation time and again, and with their ability to not only bring fresh efforts to the table but also support its artistic community, it is no wonder they are a favourite of Montreal. With seemingly endless creative pools and a drive to connect the world, it is clear the pandemic has done nothing to slow the spirit of Phi Centre.
'Glorified littering': Junk street art installations popping up around Montreal – Global News
From the Van Horne skate park in the Mile End to NDG's Saint-Jacques Escarpment, bizarre art installations are popping up around the city.
Prowling panthers, massive abstract beasts — it's all put together from the imagination of the artist under the pseudonym Junko.
It's a fitting name, for all the art he creates is entirely made from miscellaneous "trash" that he finds on the street.
"Basically, they're carefully arranged piles of garbage," Junko said. "You can call it glorified littering."
Using things found on the street like car tires, bike frames, even shoes, everything is a workable piece in Junko's creations.
Car bumpers are a common staple in his creatures.
"They're definitely a popular item for me," he said with a laugh.
Over the past few months, he has put together some six different statues around the city and abroad, all varying in size from small to towering.
A timber frame made from recycled wood holds the installations together.
"I've been making art my whole life," Junko said. "My art has always been around creating creatures and characters. This is a new chapter in that."
He says finding the junk isn't that hard in the city but finding the right piece can be.
"Sometimes it's extremely easy. I'll be walking and find something and carry it home," he said.
While shying away from the spotlight, Junko says he isn't trying to make a point with his art, which he says speaks for itself.
"There no deep hidden meaning, it's just a way to expressing myself," Junko said.
That so-called trash is getting a lot of likes and recognition on social media and on the street.
"There is a lot of art in the neighbourhood, so it's good, I'm not against it," resident Nick Barry-Shaw said.
Juno sees his form of expression as a legal grey zone.
"The people are into it but I'm not sure about the city, though," Junko laughed.
He said that unlike graffiti, his street art is not vandalism but simply "an organized pile of trash."
So far, all four art installations in the city have not been taken down, according to Junko.
The young artist says there is a lot more art to come and people should keep their eyes peeled.
"I'm just getting started so, yeah, you can expect more work," he said.
© 2021 Global News, a division of Corus Entertainment Inc.
Fine art in your mailbox: local artist creates unique postcards – TheRecord.com
WATERLOO — A new postcard art project will use snail mail to rekindle memories of travel while sharing evocative original artwork.
Art galleries are closed due to the pandemic, and opportunities for local artists like Paul Roorda to display and sell their artwork are sparse.
"I just wanted to find a way to get my art out there so people can see it," Roorda said.
His project "Somewhere Anywhere Postcards" is a series of hand-printed postcards that feature abstract landscapes, vintage stamps and messages of hope.
Roorda photographed different parts of an old, weathered wall. The lines and markings reminded him of beautiful landscapes, the ones you typically see on postcards from tourist destinations.
The postcards are small works of fine art, Roorda said, from the imagined landscape of the weathered wall he photographed, down to the vintage stamps he found and attached to each individual postcard.
The photographs were processed using an age-old technique known as cyanotype. Roorda mixes chemicals and brushes them onto paper. He then exposes the photographs in the sun and develops each photograph in water. The result of this process creates cyan-blue prints.
"I wanted to stay true to the vintage nature of the art," Roorda said.
He has also written hopeful messages on the back of each postcard to uplift people during the pandemic as it keeps everyone indoors this winter.
"Right now with COVID we are surrounded by our walls, and we can see walls around us as barriers. I wanted to write something about seeing past those barriers at a time when people are feeling discouraged."
Roorda is fascinated with vintage and antique items as well as found objects. Three years ago he created mini art galleries out of metal cash boxes and attached them to utility poles throughout Waterloo.
Roorda was ordered to remove them by bylaw officers, but was later granted permission by the city to temporarily display his art. The project was called "Time Stops" and each piece featured a musical element, found objects and messages.
Loading…
Loading…Loading…Loading…Loading…Loading…
Roorda's postcard project is supported by a grant from the Region of Waterloo Arts Fund. He launched "Somewhere Anywhere Postcards" last week and has already mailed postcards to addresses across Ontario and to Europe.
Roorda's postcards can be found in his online shop at www.paulroorda.com.
Watch: Marty One-Boot's art of the Yellowknife Snowcastle pour – Cabin Radio
---
Snow is like concrete, they say.
To build Yellowknife's Snowcastle – even this year's amended design, which is more like a castle grounds than a castle itself – you need to know your construction methods.
Putting together the walls that hold snow structures together requires plenty of carpentry to build wooden frames, then a snowblower and some nerve while you stand under a blizzard of snow and compress it with your feet.
Martin Rehak – Marty One-Boot, to give him the nickname he acquired after this exercise once went wrong – described the process to Cabin Radio. Here's a little look at how preparations are going ahead of this March.
Camera, editing: Ollie Williams
Related