Pixel 6 and 6 Pro owners will need to install day-one update – MobileSyrup
If you're among the lucky few who managed to pre-order the Pixel 6 or 6 Pro (or who will get one when they become available tomorrow), get ready to download a day-one update.
According to a post on Google's 'Pixel Phone Help' site, Pixel 6 and 6 Pro owners will need to update their phones "to get all the features." The post explains that once users complete the phone setup, the update "automatically downloads silently in the background" and will prompt users to reboot the phone once it's ready.
The post also recommends updating apps to the latest versions as well to ensure access to all features.
The Verge further elaborates, noting that users should look for build number 'SD1A.210817.036' (or 'SD1A.210817.036.A8' for Verizon customers). You can find that number either by opening the notification shade and swiping down again to reveal the quick settings widgets (the build number will be visible below the widgets but above the edit, power and settings buttons). Alternatively, you can head to Settings > About Phone and scroll to the bottom to see the build number.
Day-one software updates seem to be the norm these days, whether you're picking up a new phone, laptop, game or other tech. As a reviewer, I've started making it common practice to set new devices aside to update after I first set them (I've had more than a few scenarios where a laptop performed really poorly because I hadn't installed some critical software update yet).
As for the Pixel 6 and 6 Pro, the day-one update is likely the cause behind some of my woes during testing. I noted in my Pixel 6 review that several features weren't available or didn't work (I even made sure all my apps were up to date and, as far as the Pixel 6 was concerned, Android was fully updated too). Naturally, after publishing the review, the day-one software update arrived and fixed several problems, although some features still aren't available because I'm in Canada.
All this is to say, update your phones (and other tech)!
Pokimane Slams YouTube Gaming by Showing Scary Channel Numbers – EssentiallySports
Popular Twitch streamer Imane "Pokimane" Anys slams YouTube Gaming by pointing out some of the issues she faced recently on the platform. Recently, Pokimane defended Twitch on the ongoing streaming wars after YouTube signed Twitch popular streamer, Ludwig. She also highlighted the point that YouTube isn't all-loving and caring about their streamers as it's been made out to be.
ADVERTISEMENT
Article continues below this ad
Above all, she also majorly pointed out the revenge strategy of YouTube when she choose Twitch over YouTube two years ago. According to Pokimane, after that, YouTube ultimately crashed her views on the platform and also kicked her out of the algorithm. Suddenly all of her videos just died as the views dropped from 900K views per day to 100k total views. That's definitely quite a big call out from Pokimane as she is hinting towards the issue.
ADVERTISEMENT
Article continues below this ad
Pokimane on Twitch and YouTube
Pokimane said, "Twitch has so many streamers. Do they care about you? Sure. Are they gonna care about you to the same level as YouTube who's trying to get their fifth big streamer over onto their platform? Ofcourse not."
WATCH THIS STORY: Breaking the Biggest Myths in Fortnite
ADVERTISEMENT
Article continues below this ad
"Twitch has much less to lose than YouTube does. It's like if you are dating a dude and he has like four other girlfriends and you are like the fifth. Whereas if you are dating a dude and you're gonna be his first girlfriend ever. Like of course he is going to care about you more." She added. Pokimane pointed out the fact that Twitch has thousands of streamers, whereas YouTube only got a few famous streamers to care about.
All of this started when Ludwig left Twitch to sign YouTube mainly due to the carelessness of Twitch. According to Ludwig, Twitch didn't seem to care about him and other streamers a lot. Later on, other popular streamers like TimTheTatman also agreed upon this comment. Now, Pokimane has finally weighed in on the move and she is on the side of Twitch this time. She also exposed a much darker side of YouTube for signing away a lot of highly popular and record-breaker Twitch streamers away from the platform.
ADVERTISEMENT
Article continues below this ad
What do you think about this serious matter? Also, do you think Pokimane is right about YouTube? Let us know.
DIVE DEEPER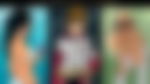 Daily Crunch: After a transitional year, Apple announces its 2021 App Store Award winners – TechCrunch
To get a roundup of TechCrunch's biggest and most important stories delivered to your inbox every day at 3 p.m. PST, subscribe here.
Hello and welcome to Daily Crunch for December 2, 2021! There's a lot going on. More fintech in Latin America. Actuator launching. App Store Awards. The week's software selloff. It's a lot, so buckle in. Maybe the news slowdown will come next week? Here's hoping! – Alex
The TechCrunch Top 3
Better.com shows how not to fire people: Here's a small tip: If you announce that you have raised or otherwise managed to access hundreds of millions of dollars, don't fire a bunch of your team right afterward. Not only is it bad PR — and it definitely is — it's also just an awful thing to do. Anyways, Better.com got access to half its SPAC money early and then laid off 9% of its staff.
Grab goes public, quickly sheds value: The Grab SPAC was supposed to be a crowning moment of sorts for the company. And then, despite raising oodles of capital and avoiding the poison of shareholder redemptions, shares of Grab still ate it hard today. Despite stocks rising in the United States, the Nasdaq-listed Grab shed around 20% of its value, at least as I write this to you. Ouch.
Guess who won App Store Awards: No really, guess. I would not have anticipated that a mobile League of Legends game would win the iPhone gaming prize. It feels a bit anachronistic that Apple picks favorites each year, a bit like the Grammys, if the Grammys also owned the music marketplace. Perhaps we should do some sort of Best of TechCrunch collection and see if Apple News picks it up.
Startups/VC
4 analysts break down Bret Taylor's pretty sweet week
Bret Taylor is on a roll: On Monday, he became the chair of Twitter's board, and a day later, Salesforce made him its co-CEO and co-chair.
Enterprise reporter Ron Miller looked back at Taylor's career to better understand how a one-time Google product manager ended up co-leading one of the world's most valuable companies. To get a fuller perspective, he interviewed four analysts:
Liz Herbert, VP and principal analyst, Forrester Research
Holger Mueller, analyst, Constellation Research
Brent Leary, founder and principal analyst, CRM Essentials
Jason Wong, analyst, Gartner
(TechCrunch+ is our membership program, which helps founders and startup teams get ahead. You can sign up here.)
Big Tech Inc.
TechCrunch Experts
TechCrunch wants you to recommend software consultants who have expertise in UI/UX, website development, mobile development and more! If you're a software consultant, pass this survey along to your clients; we'd like to hear about why they loved working with you.
Battlefield 2042 mad about Santa Claus skin, DICE responds – Polygon
Battlefield 2042 players, many of them already annoyed by the direction and current state of Electronic Arts and DICE's new game, seemed none too happy to see Santa Claus — or rather a Santa-themed skin — show up among the shooter's upcoming holiday-themed cosmetics on Thursday. The skin is for Battlefield 2042's Russian fighter, Boris Guskovsky, it's called Father Christmas, and for some Battlefield players, it's simply too silly for the game's grim military near-future sci-fi setting.
"I knew clown show skins like these were coming," one player said on the game's subreddit. "But DICE wasted no time and added them in the very first update. Incredible." Another popular reaction comes from a similarly annoyed Battlefield fan, who said, "This shit is straight outta the Warzone store," referring to the cosmetics-heavy Call of Duty competition.
The Father Christmas skin appears to have leaked out a bit earlier than DICE planned, and without much context. Other skins, including holiday-themed wraps for a tank and helicopter, were also discovered (and quickly panned) by players.
Annoyance and anger at those cosmetics seems amplified by Battlefield 2042's launch woes; DICE rolled out an update on Thursday that aims to fix a number of issues with the game, but Battlefield 2042 already has a "mostly negative" user response on Steam, where the game's player base is quickly shrinking, according to data from SteamCharts.
Players' response to Father Christmas and other holiday-themed cosmetics in Battlefield 2042 forced DICE to respond through its Direct Communication Twitter account. Developers attempted to explain the thoughts behind developing those skins and to assure players the studio is working to address the community's larger concerns.
"Development for Live Service requires us to work months in advance, and enables us to have options when we reach key moments in our first year," DICE said. "Today, we have other priorities, and so whilst we have the skins, we presently have no plans to utilize all of them this Holiday.
"We also create unique cosmetics for single time use in special Battlefield Portal modes to further enhance the fantasy in special events. Throughout our live service, you may occasionally encounter these mode locked cosmetics, which don't impact the rest of the game."
DICE said that creating those special modes provides the team with "exciting new opportunities that let us explore with more creative freedom than before," adding, "Having you all along for the journey is something we don't take for granted, and we'll be grateful to hear your experience with those modes."
EA and DICE announced big changes for Battlefield on Thursday, including the appointment of Respawn co-founder Vince Zampella as new head of the franchise and plans for a "connected Battlefield universe." That expanded universe is being developed at a variety of studios, including DICE; Battlefield Portal developer Ripple Effect (née DICE LA); Marcus Lehto's new, unnamed, Seattle-based studio; and Industrial Toys, the Alex Seropian-led studio working on a Battlefield mobile game.