Polarising, sensational media coverage of transgender athletes should end – our research shows a way forward – The Conversation Indonesia
Given recent and often sensationalist media coverage of the issue, it's easy to overlook the fact that transgender athletes have participated in elite sport for decades – at least as far back as tennis player Renée Richards competing in in the 1976 US Open.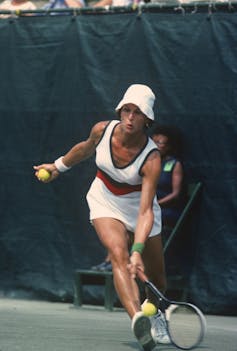 Transgender athletes have also been able to compete in the Olympic Games since 2004. But in the past year, the visibility of transgender women athletes such as New Zealand weightlifter Laurel Hubbard and American swimmer Lia Thomas has triggered considerable media interest and public debate.
Most recently, international water sports federation FINA has released a new policy that will only allow transgender women athletes who've transitioned before the age of 12 to take part in elite international swimming competitions. Some have called the policy trans-exclusionary and an "unacceptable erosion of bodily autonomy".
Clearly, the topic raises critical questions of sex, gender and sport categorisation, requiring complex argument and nuanced understanding of transgender issues. Media coverage, however, can frame those questions in starkly oppositional terms, suggesting there are only two sides to the debate (for or against inclusion) and that "fairness" and "inclusion" are irreconcilable.
Our research, published this week (and in a forthcoming book, Justice for Trans Athletes: Challenges and Struggles), suggests news media are not neutral in their reporting of these issues and they play a powerful role in shifting public perception and shaping policy regarding transgender people's participation in sport.
Language, framing and voice
To examine this, we analysed the written media coverage surrounding New Zealand weightlifter Laurel Hubbard's qualification and participation in the 2020 Tokyo Olympics. We examined 620 English-language articles across three time periods, from the announcement of her qualification, during the Games and after the event.
Building on previous research into media coverage of transgender people, we started by establishing a language "codebook" that included categories such as inclusion, fairness, mis-gendering and medical transition details.
Second, we created subcategories based on content tone and implied meaning, coding for every speaker in a given article.
---


Read more:
Why the way we talk about Olympian Laurel Hubbard has real consequences for all transgender people


---
We found that despite helpful media guides produced by LGBTQI+ organisations such as Athlete Ally, GLAAD and the Trans Journalists Association, much of the coverage continued to repeat old patterns, including the use of problematic language such as "deadnaming" (using a pre-transition name).
Overall, our study revealed a common framing of the topic as a "legitimate controversy" (a term coined by communications scholar Daniel Hallin in his analysis of media coverage of the Vietnam War).
The significant majority of media in our sample framed Hubbard's inclusion in polarising "for or against" terms, and explicitly and implicitly narrated her Olympic inclusion and participation as highly questionable, and the topic as open for public debate.
One of the more sensationalist pieces argued her participation would be a "terrible mistake that destroys women's rights to equality and fairness – and will kill the Olympic dream for female athletes".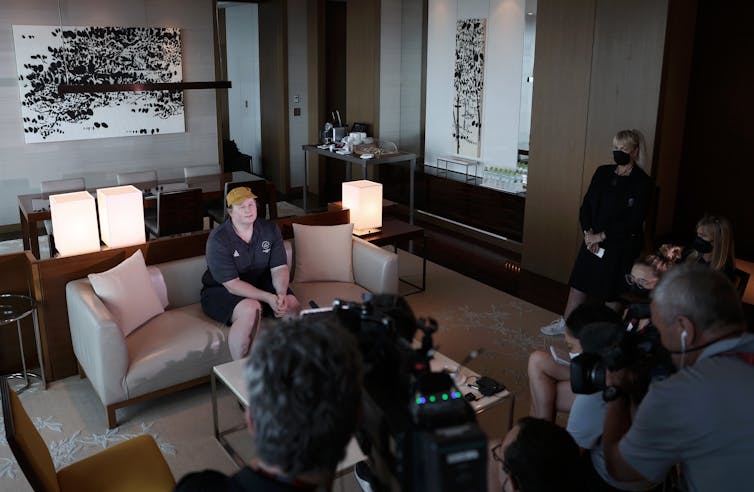 Nuance and complexity
Most reports, however, took a less extreme approach, instead presenting the details of Hubbard's life – her transition and how she met IOC criteria – in a way that invited the audience to take a position on her inclusion.
But while selectively seeking and using quotes from advocates and opponents might be perceived as balanced and good journalistic practice, it also risks stifling a more nuanced dialogue. Some media sources even used public polling, further framing this as a debate that everyone – regardless of expertise – should join.
Although Hubbard's view was often included in the form of prepared statements from press releases or quotes from older interviews, she was presented as just one voice – not necessarily an important one – in the debate about her own inclusion.
---


Read more:
The debate over transgender athletes' rights is testing the current limits of science and the law


---
Our research shows that what has been lacking in much media coverage is a sense of Hubbard's humanity and her own experiences of her athletic career. In essence, she was denied the one thing she ever asked of the media: "to be treated the way that other athletes have been treated".
Scientists' views were given the most credence, particularly those focused narrowly on the effects of testosterone. Journalists rarely acknowledged that the scientific community itself is divided, or that research on this subject remains contested, with little focusing specifically on trans women athletes.
Previous research has demonstrated the psychological harm, including stress and depression, done by negative or stereotypical media depictions of transgender people. This includes framing their participation in society and sport as "up for debate" or "out of place".
---


Read more:
A win for transgender athletes and athletes with sex variations: the Olympics shifts away from testosterone tests and toward human rights


---
Ethical and responsible reporting
However, a few journalists in our sample adopted more ethical approaches in their reporting on Hubbard's inclusion. We interviewed several, who spoke of their efforts to further educate themselves and to limit harmful rhetoric. As one American sports journalist explained:
In general, this notion that journalists serve their audience by just "here's both sides, you decide" is a fallacy. It is our job to try to sort through some of this, where there is disproportionate harm, disproportionate blame.
Another Australian journalist spoke of the need for more nuanced coverage:
I wish that there was more of a will inside the media to expand the conversation […] to paint the complexities. But unfortunately […] everything is a very quick response, often with no foundation or research, no time given to it. [So] the temptation is you just go for the headline. And I think that's where the media is failing a lot of these more complex discussions.
We also acknowledge how challenging this issue is to write about well, accurately, non-sensationally and constructively. This is similarly experienced by many academics.
To move this conversation forward productively will require responsible journalism that considers the complexities of the subject, engages critically with science, and respects and values the voices and lived experiences of transgender athletes and those from the wider transgender community.
2023 Media Layoff Tracker: Rough Year For Journalism Marked By Increasing Layoffs
Topline
Board members of the Texas Democracy Foundation reportedly voted to put the progressive Texas Observer on hiatus and lay off its 17-person staff following prolonged economic woes and shrinking readership, marking the latest in a brutal series of closures and layoffs rocking the media industry in 2023.
Timeline
From LinkedIn to TikTok: How newcomers are using social media to succeed in Canada
Data from a 2022 survey by CBC's Media Technology Monitor (MTM) indicates that nearly half (42%) of surveyed "newcomers who have consumed news within the last month cited social media as their go-to news source."
According to the survey, over three-in-ten (31%) Canadian newcomers who use social media use "six or more platforms."
Put simply, social media is a significant part of the lived experience for many Canadian newcomers. From finding job opportunities and building a support network to learning about Canadian culture and staying connected with loved ones back home, social media offers a wide range of benefits to new Canadian immigrants.
Discover if You Are Eligible for Canadian Immigration
There are many ways social media can help new immigrants succeed, both before and after they arrive in Canada.
Building a strong personal brand
In 2022, 256,000 permanent residents landed in Canada through economic immigration streams. As defined by the Canadian government, this immigration category focuses on choosing "skilled immigrants who are able to settle in Canada and contribute to [the] economy." This contribution occurs, largely, because these immigrants arrive and find employment in Canada, which allows them to contribute to the economy by then spending money on goods and services.
It is vital that immigrants coming to Canada work hard to establish a strong personal brand, as doing so will help them during the job search and hiring process. Having an active social media presence means job seekers will be better able to market themselves and be accessible to recruiters or hiring professionals looking for an individual with their skills, qualifications, and expertise. In addition, as a job seeker looking for a good place to work, immigrants (and Canadians alike) can also get to know companies (values, culture, day-to-day activities) via their various social channels.
Social media platforms such as LinkedIn, Facebook, and Twitter can be imperative in this journey, as many employers perform online background checks to analyze an individual's online presence when considering candidates for a job position.
In fact, nearly two-thirds (65%) of Canadian companies use social media as a means of screening applicants, and 64% of companies find this screening method effective. This is according to a survey by The Harris Poll published in January this year. More than 40% of surveyed employers who used social media for candidate screening "report finding content on a job candidate's social media that caused the hiring manager not to employ them."
Here are three tips for establishing a strong, positive online presence:
Be active and engaging: Part of creating a positive online persona is engagement. Find others in your field, experts in your industry, and regularly comment and engage with their content
Share relevant and informative content: Sharing informative and relevant content related to your industry can help demonstrate your expertise and passion for your work to potential employers
Keep your content clean and professional: Proofread your posts and captions, use a professional headshot as your profile picture, and avoid mixing personal content with professional content
Social media as a tool for employment opportunities
Once newcomers establish a strong personal brand, social media can be used as a tool for finding employment opportunities.
According to a study by Toronto Metropolitan University, "those that use social media are 3.5 times more likely to be employed than those that use traditional media."
Using Twitter, Facebook and LinkedIn, newcomers to Canada can connect with potential employers, research companies, and learn about job opportunities. In fact, Twitter and LinkedIn can be used to follow companies and connect with individuals in industries/professions of interest.
In particular, LinkedIn can also be leveraged by newcomers to ask questions of their connections, find helpful career resources and engage in conversation around professional topics of interest. Connections made through this platform may ultimately help newcomers to Canada build relationships and expose them to job prospects they may not otherwise get. That is a significant reason why LinkedIn has become an increasingly popular job searching platform. In fact, 2023 data from social media management platform Hootsuite indicates that 52 million people use the platform to search for jobs each week. Every second, 101 job applications are submitted on LinkedIn globally and eight people are hired through LinkedIn every minute.
Note: LinkedIn also offers employers the ability to post jobs directly to the platform, further enabling newcomers to increase their employment prospects through this application
Building a support network by connecting with other newcomers
Apart from arriving in Canada and establishing a professional life, immigrants can use social media to connect with others and form a support network, helping them become more comfortable with life outside of work.
In other words, newcomers to Canada can use features available on traditional platforms like Facebook (groups) to find others in a similar situation as them. Examples of Facebook groups to join include "neighbourhood" groups, specific to an immigrant's local community. These groups are often where people share information about community events, a good way for newcomers to connect with other locals and build a support network, potentially leading to new friendships and opportunities.
Other examples of platforms that are known for community-building are LinkedIn and Reddit, where users can connect and form bonds with others over shared experiences and challenges. Discussion forums like the CanadaVisa Forum also exist for newcomers to connect and discuss their questions, concerns and milestones throughout the immigration journey, both after they land and settle in Canada as well as before they arrive in this country.
Embracing Canadian culture and enhancing the Canadian experience
New immigrants to Canada can also use social media to discover cultural events and activities, stay informed about Canadian news and trends, learn about Canadian culture, and enhance their overall experience in Canada.
Twitter, for instance, allows users to stay informed about what's happening across Canada. Following news outlets, journalists, and bloggers on Twitter also allows newcomers to participate in discussions on current events, just like over 7 million Canadians already do.
Note: Aside from Twitter, subscribing to Canadian news channels on YouTube can also help newcomers remain aware of what's going on around the country
Here are other ways to use social media to become more connected with Canadian culture:
Use Instagram or TikTok to follow Canadian influencers who share insights and perspectives on Canadian culture
Subscribe to channels by Canadian travel vloggers or lifestyle influencers on YouTube for inspiration and ideas on how to get more involved with events and develop a social life in Canada
Influencers, whether they are newcomers themselves or they were born in Canada, will share ideas on activities to experience, places to visit, foods to try and more. Influencers who are newcomers themselves often also share things that helped them get settled or feel at home when they first came to Canada.
Vloggers, meanwhile, often take their viewers on a journey through video, including to different parts of this country. This can help newcomers experience areas of Canada that they may not know about and learn about the general way of life in different Canadian communities.
Staying connected with friends and family back home
While it is crucial for immigrants to embrace their new environment, it is also important that newcomers to Canada do not completely lose touch with the friends and family they may be leaving in their home country. The power of social media makes staying in touch with friends and family back home easier and more accessible than ever before.
In addition to traditional video conferencing tools such as Skype and Zoom, social media platforms like WhatsApp, Telegram, Facebook Messenger and Instagram offer a range of inexpensive international communication options. From free messaging to voice and video calling, these platforms provide newcomers to Canada with an easier way to stay connected with those back home no matter where they are in the world. Additionally, many social media applications enable users to share updates and photos, giving family and friends another way to stay connected with the newcomer's life in Canada and vice versa.
Social media's new pay-for-play rules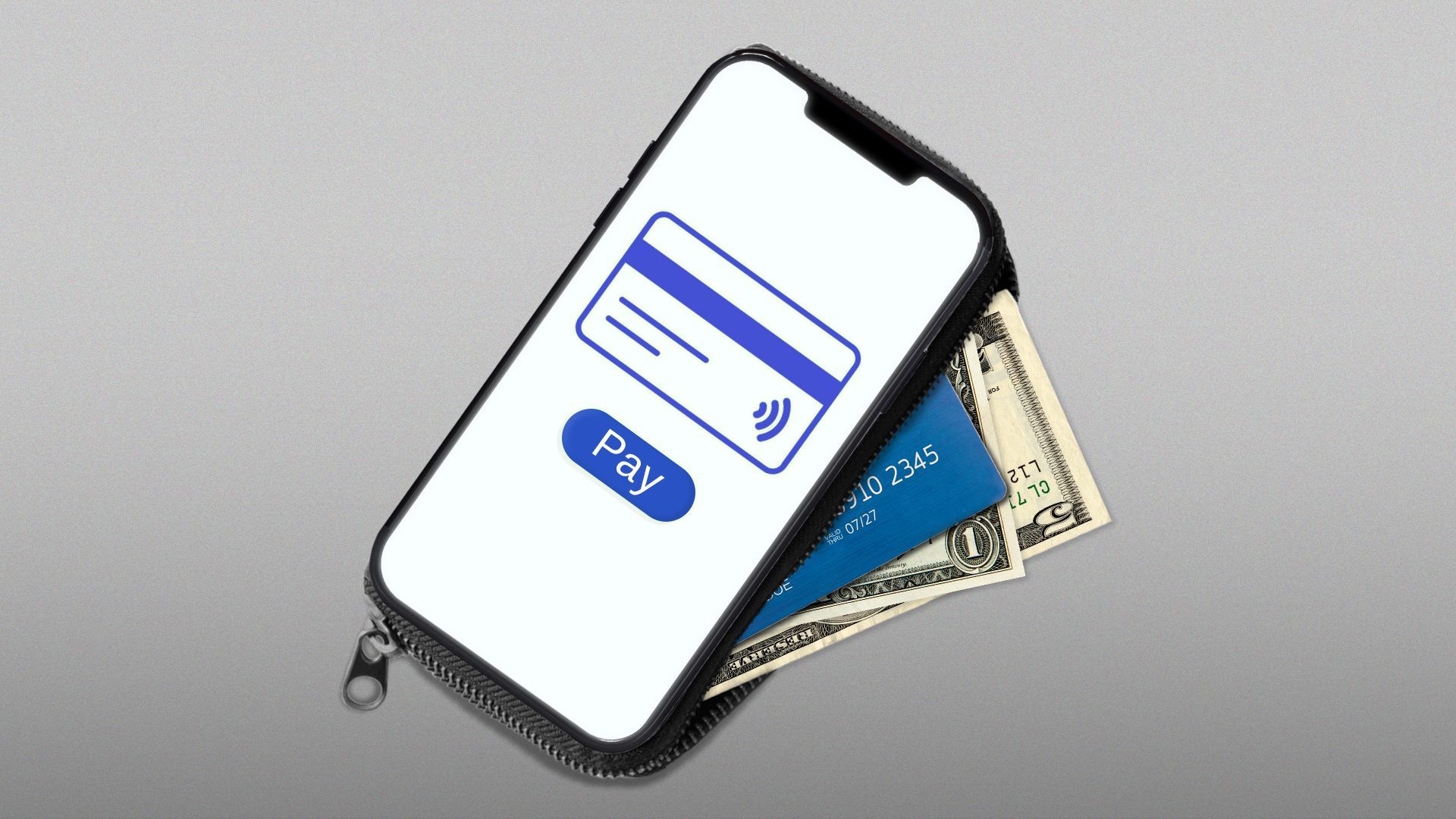 Illustration: Gabriella Turrisi/Axios
Social media is getting pricier for users who want to unlock special features and privileges.
Why it matters: Users who once believed they were contributing their time and creativity are now being asked to pay up by cash-hungry platforms.
Driving the news: Elon Musk on Monday tweeted that beginning April 15, only tweets by verified users will show up in Twitter's default main feed of "For You" recommendations. Verification, formerly a service Twitter offered public figures, is now available only to $8-a-month subscribers.
The new strategy "is the only realistic way to address advanced AI bot swarms taking over. It is otherwise a hopeless losing battle," Musk argued. "Voting in polls will require verification for same reason."
Between the lines: Musk has tried to shift more of Twitter's business towards charging for subscriptions amid advertising pullback.
In addition to charging users to be verified, he also began charging companies for access to Twitter's API, or backend interface, something many used to be able to access for free.
Be smart: Other social networks have made changes to their feeds to prioritize paid traffic over organic posts, but Musk's moves are more drastic.
As The New York Times' Mike Isaac notes, when Facebook transitioned its algorithm to prioritize posts from friends over Pages, brands and news companies were forced to buy ads if they wanted to be seen.
The big picture: Twitter isn't alone in its push for more stable, recurring revenues. Other social networks, having reached a point of maturity and a slowdown in the ad market, are also looking to make more money from subscriptions and licensing.
Meta launched its version of a paid verification subscription service in the U.S. last week. Snapchat introduced a new consumer subscription last year.
Snapchat also last week launched its first enterprise software business, licensing its augmented reality software and tools to enterprise companies.
"[T]his opportunity is major, not just for Snap, but for businesses of all sizes," said Jill Popelka, head of AR enterprise services for Snap Inc. Snap will first focus on licensing out its tech and services to the retail industry before testing other markets.
Yes, but: Musk has announced many new policies and promises from his Twitter account that have fallen by the wayside or remain unfulfilled.
The bottom line: Users may not need all of the new paid perks they're being offered, but tech firms are desperate to sell them.
Musk admitted to employees this week that Twitter is worth less than half of what it was when he bought it.
Stocks for Meta and Snap have both lost all of of their pandemic momentum since the ad market began to crater in 2022.