Police stand by officers who detained Black real estate agent, clients viewing home – NBC News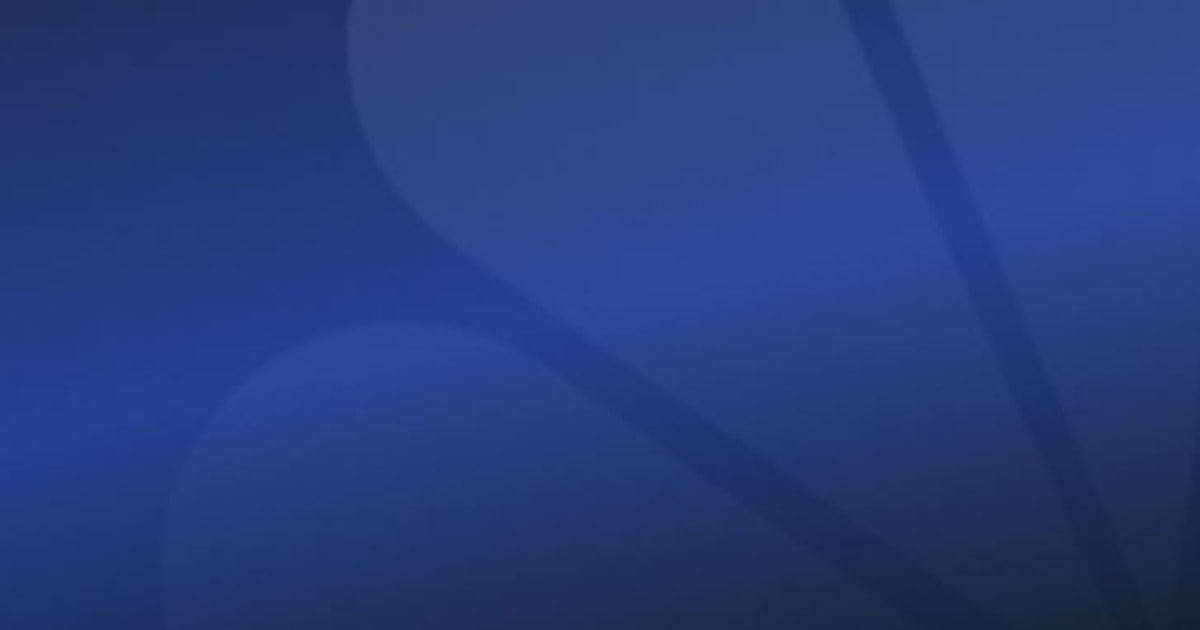 Police in Michigan are standing by a group of officers who drew their guns on and handcuffed a real estate agent, a potential home buyer and his 15-year-old son, all three of whom are Black and were touring a home on Sunday.
Officials with the Wyoming Public Safety Department said in a statement that the officers acted appropriately when they surrounded the Wyoming home and demanded that the three come out after they received a call about a home invasion at the location.
"After a thorough internal review of the actions of each of our public safety officers who responded to this incident, we have concluded race played no role in our officers' treatment of the individuals who were briefly detained, and our officers responded appropriately," the statement said.
Eric Brown, 46, of Grand Rapids Real Estate, was giving Roy Thorne and Thorne's son, Sammy, a tour of the two-story home in the early afternoon when he saw a police officer circling the property with his gun drawn, Brown has told NBC News. Brown had access to a lockbox that held the house key and let himself in, as he usually does when he is working as a real estate agent, he said.
What Brown didn't know was that a man had been detained on suspicion of having illegally entered the home about a week earlier. A neighbor spotted Brown entering the house and called police, telling the dispatcher that the man was "back there again. His car's sitting out front," according to audio of the call. Apparently, the suspect's black Mercedes resembled Brown's black Genesis, police said.
At least five patrol cars were on the scene, and Brown, Thorne and Thorne's son were handcuffed.
Bodycam video shows the three exiting the home with their hands in the air, surrounded by patrol cars blocking the street. Brown said he believed he, Thorne and Sammy were being racially profiled.
After Brown convinced them he was a real estate agent by having an officer take out his wallet to find his business card and showing them how he had retrieved a key from a lockbox at the home, the officers removed the handcuffs and apologized, he said.
Brown said he feared for their lives, adding that Sammy was "clearly terrified and traumatized by the situation."
"I went from being afraid for my life to shellshocked to 'this is not right' to now slightly angry," he said. "I felt definitely guilty of breaking into this house. And I had the keys to it."
The country is in a time of racial reckoning, heightened by a summer of protests against systemic racism and police brutality following the death of George Floyd in police custody. Brown said he and Thorne are speaking with a lawyer.
But Wyoming police said a review found that the officers did nothing wrong. Officials said their actions were in "accordance with department policy and training."
After a review of bodycam video, two police officials found "no policy violations and indicated officers acted appropriately based on the information available to them at the time."
Police said that Public Safety Director Kim Koster has reached out to Brown and that the department is arranging a meeting.
Real estate transfers Aug. 28-Sept. 3 – Massillon Independent
Bethlehem Township
Freed Zachary Benjamin & Dianna Marie from Datkuliak Daniel L & Donald E & James W, 4696 Fohl St SW, $125,000.
Freed Zachary Benjamin & Dianna Marie from Datkuliak Daniel L & Donald E & James W, 4720 Fohl St SW, $125,000.
Fritz Travis W from Ames Jack W & Bonita L, 7853 Hudson Dr SW, $285,000.
PSPR Properties LLC from Lee's hunt'in Shackinc, 702 Main St N, $50,000.
Skibicki Rolland & Pamela from Vancamp Judith C, 216 4th St NE, $125,000.
Canal Fulton
Alspach John Jr & Carol from Schalmo Properties Inc, 930 Cabot Dr, $41,900.
Hercheck Steven J from Klein Peter N, 555 Market St W, $92,500.
Holderbaum Beth S from Fulton Landings Development LLC, 318 Alexis LN, $356,553.
Mamj Properties LLC from Schalmo Properties Inc, parcel 10009478 Portage St NW, $150,000.
Yeary Lisa M from Huntley Kristen E, 2044 Ellsworth Dr, $246,000.
Jackson Township
Aces Real Estate Inc from Goodyear Bank, 4140 Portage St NW, $500,000.
Aowad Ryan & Ashley from Staley James & Sherrie K, 8375 Audubon St NW, $320,000.
Bajormas Joseph J & Mary Beth from Ridgeview Development Co Inc, parcel 1630311 Chermont St NW, $79,000.
Biasella Matthew E & Ashley L from Tank Bradley D & Alexandra v, 7247 Bentham Cir NW, $345,500.
Blackstock Stefan C & Denise M from Mckimm Lisa, 3316 Broadhaven Ave NW, $190,000.
Bradshaw Timothy J & Karen C from Bagwell Eric M & Jill E, 8341 Blue Heron Cir NW, $530,000.
Curtis Susan K from Aman James P & Denise J, 5949 Freitag St NW, $200,000.
Curtis Susan K from Aman James P & Denise J, parcel 1602779 Libbie St NW, $200,000.
Dale Sally M Trustee & from Braucher Daniel J Trustee, 7626 Wales Ave NW, $925,200.
Dale Sally M Trustee from Dale Sally M Trustee &, 7626 Wales Ave NW, $925,200.
Emley William W Sr & Christine A from Samsa Charles A, 2222 Duncannon Ave NW, $270,000.
Gillespie Nicholas R from Chine Jeffrey L & Gillespie Pamela A, 7993 Oakdale St NW, $112,500.
He Ying from Masidonski Lauren M, 3614 Barrington PL NW, $158,000.
Hines Matthew Spencer from Divvy Homes Warehouse I LLC, 1266 Concord St NW, $100,000.
Holmes Sonya A & James P from Waltman Carol E, 8273 Edmund Court Cir NW, $380,000.
Impagliozza Donald J & Jane A from France Jerry G & Mareno Richard M II, 2245 Devonshire Dr NW, $299,900.
Khan Saadat A & Karamat Anum from Rubin Barbara L & Dickson Pamela S Ttees, 4106 Lochness Cir NW, $525,000.
Kibler Christopher & Carly from Vanderlind Gary S & Lisa A Trustees of T, 8663 Regency Dr NW, $675,000.
King Lindsay A from Huston John E III, 8893 Traphagen St NW, $128,000.
Lawrence Mark from Scassa Antonio R, 3508 Cardiff Ave NW, $220,000.
Lemin Ian K & Sara L Ttees from Jane Zito Designs LLC, 7032 Emerson Cir NW, $830,022.
Lindesmith Zachary Jeff & Jeff from Weaver Christ, 6674 Hills and Dales Rd NW, $110,000.
Mellion Mark L & Amber L from Jain Kantilal N & Bhagwanti K, 3357 Hadrian Cir NW, $360,000.
Miller Michael D from Minor Christopher S, 5947 Westlake BLVD NW, $165,000.
Miller Michael D from Minor Christopher S, parcel 1604187 Sterling St NW, $165,000.
Monaco Nathan A & Aimee B from Jane Zito Designs LLC, 7235 Greenview Ave NW, $872,873.
Oakes Javin from Oakes Edward T., 7816 Daytona St NW, $185,000.
Pachan Ben & Kate from Linton David K & Deborah L Trustees of T, 3328 Waterford Ave NW, $333,220.
Parks Kyle & Mary from Petit Mark A & Lori J, 7680 Killeen St NW, $712,000.
Romans David E & Dorinda M from Boch Robert C & Helen M, 8093 Winterwood Ave NW, $149,000.
Roush Chad & Heather from Moore Johnathon & Jessica, 6685 Hillfield St NW, $195,900.
Russell Daniel Thomas & Heather Armsey from Tonsky Thomas A & Beth A, 6735 Thicket St NW, $357,250.
Sherer Steven D II & Linda Ann from Rodriguez Castillo Vanessa A & Rodas Man, 7403 Hawksfield Ave NW, $375,000.
Smith David W & M Lynn Co-Trustees from Salter Bryce J, 6968 Knight St NW, $212,000.
Tanda Construction LLC from Kelly Joseph, 5093 West BLVD NW, $140,000.
Vail Capital Group LLC from Carlone Brian M & Lynn A, 6990 Hills and Dales Rd NW, $230,000.
Vretas James & Kathryn from Cross Timberlands LLC, parcel 10012362 Nottinghill Cir NW, $370,000.
Lawrence Township
Boak Marlesa Marie & Keith R from Madzia Cindy Sue & Bing Karen Elaine, 15021 Penford St NW, $150,000.
Luther Michael & Aurora E from Lincoln Joseph W, 136 Thomas BLVD NW, $46,000.
Mitchell Courtney & Seth from Ammond Timothy J & Jennifer A, 4795 Alabama Ave NW, $425,000.
Tharp Eric Shane & Jenni Lynn from Tissot Chelsie, 15391 Orrville Rd NW, $210,000.
Massillon
Aaron Corban J from Moyer Geraldine B, 869 Amherst Rd NE, $60,000.
Arnold N Brewer Associates LLC from Praxis Properties LLC, 2212 Courtland Ave NW, $66,000.
Bourquin Nichole from Harwig Marc A, 142 Penn Ave SE, $32,500.
Brinkley Property Group LLC from Hercules Holding Collc, 2770 Erie St S, $935,000.
Dicicoo Joseph & Kelsey from Braneky Stephen L &Frieda J, 2536 Valleywood Ave NE, $273,750.
Glick Josiah W from Spencer Kathleen D, 1334 3rd St SE, $30,003.
JJ Canton Rentals LLC from Schnabel Investments LLC, 517 8th St SW, $440,000.
Jones Lemuel T & Connie S from Jre Homes LLC, 1801 Forest Ave SE, $79,900.
Layth & Ayah Properties LLC from Meinhart Patricia A, 2005 Clearview Dr NE, $140,000.
Loudiana Michael J from Gorcoff Dennis M & Susan J, 1488 Pebble Chase Cir NE, $189,000.
Mccoy Todd A from Diacontonas Zachary M, 146 25th St NW, $129,000.
Miller David P & Dream G from Mccleary Ladonna & Boyd Beth, 325 12th St SW, $109,900.
Mullet Merle & Lena from Guilliams Ashley L, 805 32nd St NW, $118,000.
Reality Renovations LLC from Green Mountain Holdings Cayman Ltd, 1161 Bradford Rd NE, $210,000.
Rey Timothy C from Mishler Kelly J, 475 27th St NW, $141,500.
Ruth Jeremy G from Lec Investments LLC, 1117 Tremont Ave SE, $45,000.
Salopek Anthony from Highben Edward A Jr & Carolynnanne M, 667 Young Ave SE, $23,500.
Salopek Anthony from Highben Edward A Jr & Carolynnanne M, parcel 608343 Young St SE, $23,500.
Schilling Birchard L from Hoffner Christopher T, 1420 Forest Ave SE, $84,900.
Perry Township
Baker Anthony S from Riley Homes LLC & Exteriors Plus LLC, 3163 List St NW, $200,000.
Baltzly Andreas from Douglass Jason P & Macy D, 1021 Market St NE, $159,900.
Burke Michael W & Marcoguiseppe from NVR Inc D/B/A Ryan Homes, 6985 Gauntlet St SW, $240,175.
Davis Rebecca J & Robert M from Daugherty Karen S, 5514 Perry Hills Dr SW, $200,000.
Dennis James A from Dennis James A & Robert L, 3232 Rayanna St NW, $40,000.
Duffy Taylor Brooke & from Strock Kelly, 4908 14th St SW, $130,000.
Foradas Alyssa & Mcmullin Corey from Rescomm Property Investments LLC, 3985 Greenford Ave SW, $180,000.
Garrett Raquel L from Warth Michael J, 321 Elmford Ave SW, $103,675.
Gess Emanuel from Belliveau Matthew & Kristina, 1500 Jackson Ave NW, $210,000.
J & K Rental Management LLC from Bowlus Realty Ltd, 1733 Perry Dr SW, $265,000.
JJ Canton Rentals LLC from Schnabel Robert R Jr Trustee / Robert R, 5401 Richville Dr SW, $184,000.
Kaminski Cassidy M from Murray Tina M, 515 Highland Ave SW, $144,900.
Kubiak Michael C IV from Sampsel Lindsey D, 4909 Lynncrest St SW, $130,000.
Laney Joshua C & Mast Sydney R from Laney Charles J Ttee, 2524 Nottingham St NW, $201,000.
Loudon Nathan A & Erica from NVR Inc D/B/A Ryan Homes, 6128 Lavenham Rd SW, $270,125.
Lynch 3125 LLC from Braun Stuart R, 3125 Lynch St SW, $80,000.
Nations Lending Corporation from Long Joseph S, 4742 17th St NW, $80,000.
Nations Lending Corporation from Long Joseph S, parcel 4301227 Woodlawn Ave NW, $80,000.
NVR Inc A Virginia Corporation DBA from Dehoff Agency Inc, 6109 Lavenham Rd SW, $60,000.
NVR Inc D/B/A Ryan Homes from R L Deville Holdings Ltd, 6913 Gauntlet St SW, $47,895.
Piatko Jeffery A from Rohleder Ryan A & Alicia, 5387 Aquarius St SW, $205,000.
PNC Bank National Association from RCK Properties LLC, 5240 Emil Ave SW Unit 102, $26,000.
Slutz Jacob from Schnabel Luke C & Kaley, 5525 Richville Dr SW, $225,000.
Smith Cole Jason from Hirschman Julie S, 1215 Delverne Ave SW, $139,900.
Swisher Jerry L & Susan L from File Lila, 319 Zern Ave SW, $72,000.
Walker Lisa Marie from Flagg Michael R & Annmarie L, 3751 Mollane St NW, $185,000.
Sugarcreek Township
Garvin Jewell L from Garvin Wesley J & Jewell L, 5877 Smith Rd SW, $195,000.
Hershberger Aden S & Clara N from Grady Jack C & Shell Deborah H, 14909 Wynncrest St SW, $310,000.
Mast Benjamin M from Miller Milo J, parcel 6700326 Navarre Rd SW, $677,000.
Miller Kobe A & Brittany A from Hershberger Nancy L, 805 West CT, $178,500.
Zeigler Tamara L from Brewster Estates LLC, 460 First St SW Lot #64, $6,000.
Tuscarawas Township
Neitz Nicholas from Romar Chris P & George P, 923 Highlander St NW, $72,500.
BCREA Education Programs Win 2021 ARELLO Awards – British Columbia Real Estate Association – BCREA
This Clinton real estate deal cost the agent $75000 and his licence for five years – iNFOnews