Politics updates: Trump advocates for $2,000 stimulus checks after signing relief package – USA TODAY


Matthew Brown

| USA TODAY
Show Caption
Hide Caption
Trump signs coronavirus relief bill after days of delay
President Trump signed the $2.3 trillion relief legislation avoiding a government shutdown and extending additional unemployment
benefits that lapsed.
Wibbitz – News, Wibbitz – News
This week, USA TODAY Politics focuses on the run-up to President-elect Joe Biden's inauguration, his remaining Cabinet picks and the final week of the current Congress.
Dates to watch:
Jan. 6: Congress will count and certify the electoral results in a joint session.
Jan. 20: Inauguration of Biden, who will take the oath of office.
Be sure to refresh this page often to get the latest information on the transition.
President Donald Trump tweeted Sunday that he would be traveling to Georgia in January to campaign for Republican Sens. Kelly Loeffler and David Perdue, who are engaged in intensely completive reelection bids.
"On behalf of two GREAT Senators, @sendavidperdue & @KLoeffler, I will be going to Georgia on Monday night, January 4th., to have a big and wonderful RALLY." Trump tweeted. "So important for our Country that they win!"
The Republican National Convention confirmed it will be hosting a "Victory Rally" in Dalton, Georgia, on Jan. 4. Loeffler and Perdue will join the president for the rally, which will take place at Dalton Regional Airport and begin at 7 p.m. ET.
The fates of both senators will be determined on Jan. 5, when Georgians will cast their ballots in a runoff that will not only determine the state's representation in Congress but also the balance of power in the Senate.
Election watchers expect the bitterly contested race to be extremely close. Democratic challengers Jon Ossoff and Rev. Raphael Warnock are in statistical ties with the Republican incumbents, according to a FiveThirtyEight average.
Ossoff and Warnock have both raised over $100 million each, while Loeffler and Perdue raised $64 million and $68.1 million, respectively. The cash influx has enabled a barrage of political advertising just as the state sees early voting levels in the runoffs just shy of turnout in the general election, a near unprecedented rate.
Trump, who lost Georgia to President-elect Joe Biden, has continued to make unfounded claims of widespread voter fraud in the election. The president has recently come under increased criticism from conservatives for attacking the legitimacy of the state's electoral system ahead of a crucial election.
Loeffler and Perdue both joined the president's condemnations of state election officials and the integrity of the vote itself, going so far as to call for the ouster of the Republican Secretary of State, Brad Raffesperger, and suing the state in federal court, arguing that more mail ballots should have been scrapped in November.
— Matthew Brown
Trump advocates for $2,000 stimulus checks after signing relief package
President Donald Trump continued to argue for direct payments of $2,000 to Americans after signing a coronavirus relief package that includes a provision for a lower amount.
"As President, I have told Congress that I want far less wasteful spending and more money going to the American people in the form of $2,000 checks per adult and $600 per child," Trump said in a statement.
The president signed the relief package Sunday just after expanded unemployment benefits for workers impacted by the coronavirus pandemic expired Saturday.
The White House had originally agreed to much of the aid package until Trump unexpectedly threatened to veto the deal that congressional leadership had reached with Treasury Secretary Steven Mnuchin.
The House of Representatives is set to vote on a bill that would expand direct payments to the $2,000 amount. A voice vote to increase the direct payment amount failed last week after some Republican opposition.
— Matthew Brown
Sleaford Mods gorge on recent UK politics and crises with Spare Ribs – Financial Times
Political crisis in Britain is not a state of exception but the norm. Over the past decade a sequence of interlinked crises has unfolded like the ABC of a dismal alphabet: austerity, Brexit, coronavirus. The language of cataclysm recurs, words such as "collapse" and "chaos", but the reality is less immediate. Life grinds on.
Sleaford Mods emerged during the first in the ABC of crises. Released in 2013, Austerity Dogs was not the Nottingham duo's debut album, but it was the first to find them a wider audience. Vocalist Jason Williamson delivered obscene rants about bad jobs and aggressive boredom in provincial Britain. Cheap-sounding beats came from Andrew Fearn, a fast-food mix of punk, electronic music and hip-hop, moreish but of dubious quality. The songs struck a chord, but they seemed to have limited resonance, to be no more than a product of their times.
Spare Ribs confirms the error of that judgment. It is their fifth album since Austerity Dogs. The others, emerging at regular intervals, have charted the rolling crises in the nation at large: Divide and Exit, Key Markets, English Tapas, Eton Alive. Williamson and Fearn have settled into a groove. Rough and unrelenting, their music has the compulsive quality of an itch.
Their new songs were mainly written during last year's first lockdown. "Out There" opens with the sound of Williamson coughing over a pitiless industrial beat; he proceeds to relate an encounter with a man drinking outside a shop who thinks coronavirus is spread by "foreigners". "Shortcummings" makes punning reference to Dominic Cummings, architect of elitist populism. It's the kind of class hypocrisy that Williamson loathes. However, his verses avoid straightforward agitpop, "the political song competition" that he sneers about in another track. His writing has become more cryptic, harder to decipher.
Like The Fall's Mark E Smith, he has an ear for surreal slogans ("Panic behind the tills", "Rows of stale marriage"). His vocal style has developed too, incorporating an uncouth musicality to his usual mode of ranting. He is joined by two guests. Amy Taylor of Australian punks Amyl and the Sniffers bawls a charismatic cameo on "Nudge It", while UK singer Billy Nomates is electrifying in standout track "Mork n Mindy".
Fearn's minimalist beats are deceptively expressive, with cleverly embedded sound effects and naggingly catchy melodies. "It just takes it out of you, so slowly out of you," Williamson chants at one point as grotty British themes of failure, stagnancy, and antagonism mount up. But Spare Ribs is the sound of a band with the energy and invention to keep on keeping on. Sleaford Mods are lifers, in it for the long haul.
★★★★★
'Spare Ribs' is released by Rough Trade
Panel to examine the impacts of Trumpism and U.S. Capitol riots on future of politics – Dal News
Gerald Neal, a Democratic Party member of the Kentucky State Senate and an attorney, will join experts from Dalhousie and Acadia universities next week to reflect on the tumultuous events that have roiled politics south of the border in recent weeks.
Panelists will explore the violent events of January 6 in Washington, D.C., when legions of Trump supporters overran the U.S. Capitol Building — temporarily delaying certification of U.S. presidential results by the country's top legislators and creating chaos that led to several deaths.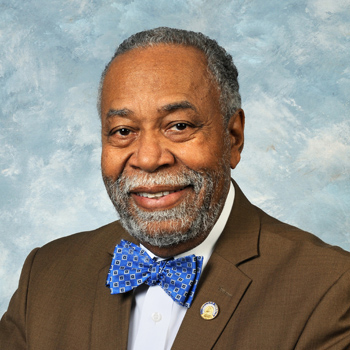 At the heart of the discussion will be a look into the continued influence of outgoing President Donald Trump and how Trumpism could bring further destabilization into politics in the U.S. and beyond, even as President-Elect Joe Biden is set to take office on Jan. 20.
"The assault on the Capitol inspired by President Donald Trump was a traumatic and unprecedented event. Not only was this act of insurrection a travesty, it was incited, at least in part, by the most powerful person in the world," Senator Neal, pictured above right, wrote to citizens and supporters in his legislative update last week.
"The fascist outfits that were on display, were juxtaposed to the symbols and ideals of the greatest democracy in the world," he continued in his note. "This was a comfort to those, foreign and domestic, that seek to undermine and divide us — and an embarrassment to those that look to the United States for leadership."
Attendees at next Tuesday's (Jan. 19, 7pm Atlantic/6pm Eastern) virtual event, Trump, Trumpism and the Struggle for the Future, will have the chance to hear more from Senator Neal, as well as the individuals below. Register now for the Zoom panel.

Dr. Rachel Brickner (Department of Politics, Acadia University)
Dr. Lissa Skitolsky (Simon and Riva Spatz Visiting Chair of Jewish Studies, Dalhousie University)
Dr. Alex Khasnabish (Department of Sociology and Anthropology, Mount Saint Vincent University)
Dr. Isaac Saney (Director, Transition Year Program and Historian, Dalhousie University)
Moderator: Dr. Theresa Rajack-Talley (Vice-Provost Equity and Inclusion, Dalhousie University)
How would impeachment work? We asked a U.S. politics expert – CBC.ca
Brock University associate professor of political science, Paul Hamilton, explains how impeachment and the removal of Donald Trump through the 25th amendment might work.
Paul Hamilton, Brock University political science associate professor
How might impeachment and the use of the 25th amendment to remove U.S. President Donald Trump work?
So, it would require the vice-president plus a majority of the cabinet to invoke the 25th Amendment, but the the scenario gets complicated. So, first of all, it doesn't look like Pence is enthusiastic about this idea, and I'm not sure the cabinet will vote for it. A number of cabinet members resigned last week. So, we might be dealing with the true believers of people that are left. That that would take some time. The 25th Amendment is really designed more for a medical emergency than it is for — let's just call it erratic behaviour for now. So, I'm not sure that that is the best remedy although it might be the quicker. It would require a vote in Congress, a majority vote in the House and the Senate.
Impeachment is the more complicated version, but it might be more likely. The article of impeachment was introduced today. You mentioned it earlier. It involved the repeated claims of lies by the president about the election, followed by the taped call intimidating an official in Georgia who, by the way, was a Republican, and the incitement last Wednesday of this crowd to fight, in the words of Rudolph Giuliani to engage in trial by combat. All of this together is the impeachment charge. Now, if this is voted on by only a majority of the House, we then move to a trial in the Senate. Of course, as we know in the Senate, it requires two thirds to convict, at which time President Trump will be removed from office.
A subsequent minority vote could make him ineligible. Of the two options I think the best one is impeachment. Of the two, I think impeachment is the most likely to work. Of course the problem is getting roughly eighteen Republican senators to join Senators Murkowski And Twomey of Pennsylvania have both expressed a desire that President Trump resign, which might be an indication of where they'd vote on an impeachment. But I don't think he's going to resign. So, I think impeachment is really the best and only option.
You can watch the entire interview with Paul Hamilton and Jenn Merritt, a Hamilton woman who no longer speaks with her American relatives due to disagreements over the Trump presidency, below.
After four years of the presidency of former reality television star Donald Trump, Hamilton's Jenn Merritt doesn't talk much to her family in the U.S.. We talked with Merritt and Brock University associate professor of political science, Paul Hamilton, about the Capitol Hill riot, the Trump presidency and more. 31:41