Pope takes market economy, nationalism to task as he addresses COVID-19 in new encyclical – CBC.ca
A day after Pope Francis travelled to the birthplace of his namesake, St. Francis of Assisi, to sign his new encyclical, Fratelli Tutti or "Brothers All" in English, its contents were made public Sunday morning.
The 86-page document addressing issues urgent to the Roman Catholic Church and the world as it reels from COVID-19 is largely a plain-spoken critique of a planet-plundering market economy and nationalist-populism.
"The best way to dominate and gain control over people is to spread despair and discouragement, even under the guise of defending certain values," it reads.
Fratelli Tutti is also a plea for "the miracle of kindness" and "social dialogue for a new culture."
Yet for a pope who welcomes "brothers and sisters" to his weekly addresses, the choice to call what is intended to be a morally authoritative document on how — through inclusion and treating all as equals — the world can emerge from the pandemic more peaceful, just and united, "Brothers All" is for many a maddeningly missed opportunity for gender-inclusive language.
The Vatican has defended the title as having remained faithful to a quote from St. Francis's 13th-century "Admonitions," guidelines for the poverty-avowing monk's followers and the inspiration for the encyclical.
"The content of the document itself is more inclusive than any previous social encyclical has been," said Anna Rowlands, a professor of Catholic social thought at Britain's Durham University and the only woman on the Vatican panel that presented the encyclical Sunday morning.
"And for that reason, I'm pleased at the incremental progress that we're making to think about gender really seriously in the church. It's a step, right?"
Rowlands was given the challenging and — one can imagine — thankless task of trying to make the language inside the document more gender inclusive. ("Men and women" are found throughout, but so, too, is "fraternity" when friendship or solidarity would have been easy substitutes.)
The title controversy aside, Rowlands insists the power of Fratelli Tutti lies in the simplicity and joyfulness of the message, its critique of populism based on "the myth of security" in building walls and in its timing.
Encyclical comes in uncertain times
Its release comes not only during a global pandemic, but also in a ferociously polarized political moment with far-right populism on the rise and where many are deeply concerned about the survival of democratic institutions under U.S. President Donald Trump and others.
"[It] speaks directly to the context that many American Catholics are wrestling with at the moment … an election cycle which is dominated by a febrile kind of politics," Rowlands said. The Pope, she added, "has got some very sharp things to say about the way in which Catholics and the religious world often gets its own social interactions wrong."
The message that rings clearly throughout Fratelli Tutti is that tweaking the neo-liberal status quo as a solution to the problems that face the world today is delusional.
"As I was writing this letter, the COVID-19 pandemic unexpectedly erupted, exposing our false securities," the Pope's document reads. "Aside from the different ways that various countries responded to the crisis, their inability to work together became quite evident…. Anyone who thinks that the only lesson to be learned was the need to improve what we were already doing, or to refine existing systems and regulations, is denying reality."
As Francis often stresses in his addresses, Fratelli Tutti says faith must be expressed through action, a message that has broad appeal beyond the Catholic Church.
Maria Grazia Midulla, head of climate and energy for World Wildlife Fund Italy, said the Pope's encyclicals have given environmental movements a power boost largely because he clearly links morality not to prayer or intention, but to action.
"He provides a great example of optimism. And if we're really going to do something to try to improve things, we need to believe that things can actually get better," she said. "We live in a time with so much conflict, so the Pope's teaching us to consider ourselves as part of a community is also important."
Pope moves toward 'social gospel'
As many liberal world leaders have been replaced by far-right politicians in recent years, some observers say Francis's messages are almost more eagerly received by the world's centre-left than they are by many Catholics, who find his emphasis on social justice teetering on the edge of political activism.
"He hasn't been reluctant to get mixed up in secular political movements in an explicit way," said Vatican expert Francis X. Rocca, who covers the Holy See for the Wall Street Journal.
The Pope is far from progressive on issues such as abortion and same-sex marriage, and he approved a recent Vatican position paper on euthanasia and assisted suicide that describes both as "intrinsically evil … in every situation or circumstance" and accuses lawmakers of passing legislation allowing for them as "accomplices of a grave sin."
Yet he also made clear from the outset of his papacy that teaching on personal morality would mostly be sidelined, telling an Italian journalist in 2013, shortly after his election, "We can't always talk about these issues."
Under Francis's leadership, there's been a move toward what Protestants call "the social gospel": economic justice, including debt forgiveness for poor nations, land rights and support for migrants — all themes found in Fratelli Tutti and issues central to the life mission of the most recent Canadian who has been made a cardinal by Francis, Michael Czerny.
Francis's June 2015 encyclical, Laudato Si, took on the fossil-fuel industry, calling for a sharp reduction in carbon-dioxide emissions, and as in Fratelli Tutti, it makes a clear connection between what he considers an exploitative global market economy and the climate crisis.
He's met with everyone from members of Black Lives Matter to teenage environmental activist Greta Thunberg and supported movements in Latin America that have got him branded a Marxist by critics.
"What comparable figure on the left on that level is there in the world today?" Rocca asked.
Indeed, the interest by many non-Catholics in what Francis has to say — further distilled and rejigged to reflect a pandemic world in Fratelli Tutti — may be a reflection of the global shift to the right and a resulting hunger for a counter message, say observers.
"I'm not Catholic, but I respect and admire this Pope. I totally agree with him on the environment," said Monica Cau, 49, a volunteer with Retake Rome, an association to encourage civic engagement that has some 15,000 members who meet weekly to do everything from cleaning graffiti off buildings and monuments to picking up garbage.
"I'll probably read the Pope's new encyclical and read it to my 10-year-old daughter, as well," Cau said, as she took a break from clearing an overgrown bike path with a group of Catholics and non-Catholics, including adults with disabilities, in a residential area of Rome.
"It's important to look at the world from different perspectives."
Canada's economy moves into 'recuperation phase' as second-wave impact looms – The Globe and Mail
Canada's economic recovery continued to moderate as summer wound down, leaving activity still well short of pre-pandemic levels before the second wave of the COVID-19 virus hit, new data from Statistics Canada show.
The agency reported Friday that real gross domestic product (GDP) rose 1.2 per cent in August from July, slightly more than its preliminary estimate of 1 per cent. It was the fourth straight month of growth, as the economy continued its rapid rebound from the lockdowns in the spring aimed at containing the virus, although the pace of the recovery has been slowing after the dramatic effects of the re-openings in May and June.
Statscan also published an advance estimate for September of 0.7-per-cent growth – which, if accurate, would mean the economy expanded by about 10 per cent in the third quarter, consistent with Bank of Canada and private-sector estimates. But that still leaves the economy about 4 per cent below its pre-COVID levels.
With October's sharp increase in the spread of the virus, both in Canada and abroad, renewed virus-containment restrictions threaten to put the brakes on the recovery.
"The economy is now moving into the recuperation phase, where additional gains in economic activity are harder to come by. With pandemic-related uncertainty weighing on business and consumer confidence, most industries are struggling to return to pre-pandemic levels of output," Toronto-Dominion Bank senior economist Sri Thanabalasingam said in a research note.
The August GDP gains were led by a continued strong recovery in the service sectors of the economy (up 1.5 per cent), which were more deeply affected by the spring lockdowns and subsequent re-openings, while goods-producing sectors grew a more modest 0.5 per cent. Economists noted that the segments that drove much of August's gains – services such as arts, entertainment and recreation (up 13.7 per cent) and accommodation and restaurants (up 7.3 per cent) – stand to be the hardest hit in the second-wave containment measures, as authorities focus on reducing contact through indoor gatherings.
"The way forward has been deeply clouded by the second wave and renewed restrictions, so growth will cool considerably in the fourth quarter," Bank of Montreal chief economist Doug Porter said in a research report.
Earlier this week, the Bank of Canada issued new forecasts predicting fourth-quarter growth of only 0.2 per cent quarter over quarter – or 1 per cent annualized – in light of the second wave of the pandemic and the return of some government-mandated closures and business restrictions. Ontario and Quebec have already shut down indoor restaurants and bars in large urban centres where COVID-19 cases are highest, while other provinces are clamping down on indoor gatherings and debating whether additional measures are warranted.
Some economists think the central bank's forecast is overly pessimistic.
"We suspect that with ongoing massive fiscal support, less restrictions than earlier, and, simply, that consumers and businesses have learned to operate in this new environment, the late-year setback should be relatively mild," said Mr. Porter, who forecast that quarterly growth would top 2 per cent annualized.
"We think there is still scope for continued rebounds in those sectors not directly affected by the restrictions, so we are pencilling in a much larger fourth-quarter gain of 5 per cent annualized," said Stephen Brown, senior Canada economist at Capital Economics, in a research note.
But the COVID-19 virus remains a massive wild card in any economic forecast, as a growing number of countries face the prospect of renewed restrictions – while at the same time eagerly looking forward to the growing possibility of a viable vaccine in early 2021.
"We are now in a phase of the recovery that could see strong winds and dangerous tides. Navigating through the turbulence will not be easy, as much will depend on the course of the virus," TD's Mr. Thanabalasingam said. "Getting the spread under control could right the ship, but seas will remain choppy without a vaccine or effective treatment."
Your time is valuable. Have the Top Business Headlines newsletter conveniently delivered to your inbox in the morning or evening. Sign up today.
Canadian economic growth cools to 1.2% in August – CBC.ca
The Canadian economy grew in August as real gross domestic product rose by 1.2 per cent in August, Statistics Canada reported Friday.
That marked the fourth straight month of growth following the steepest drops on record back in March and April amid pandemic lockdowns. August's figure was down from the 3.1 per cent expansion seen in July.
The August number was still ahead of what forecasters had been expecting. According to financial data firm Refinitiv, economists had been predicting growth of 0.9 per cent for the month.
Despite the recent string of growth, overall economic activity is still about five per cent below February's pre-pandemic level, Statistics Canada said.
September growth is forecast
Preliminary information from Statistics Canada indicates real GDP was up 0.7 per cent in September, with increases seen in the manufacturing and public sectors, as well as in mining, quarrying and oil and gas extraction.
"This advanced estimate points to an approximate 10 per cent increase in real GDP in the third quarter of 2020," Statistics Canada said. Back in the second quarter, the country's GDP shrank by 11.5 per cent in the three-month period between April and June.
Assuming the economy contracts in October and November as a result of a resurgence of coronavirus cases, fourth-quarter GDP looks likely to undershoot the Bank of Canada's "tepid" forecast for a seasonally adjusted annual rate of one per cent, said CIBC Capital Markets senior economist Royce Mendes.
"It appears that the economy was slowing more than expected heading into the fourth quarter, and the most likely outcome now suggests that GDP barely advanced during the period," Mendes said in a commentary.
BMO chief economist Doug Porter said the way forward has been deeply clouded by the second wave and renewed restrictions, so growth will cool considerably in the fourth quarter.
"However, we suspect that with ongoing massive fiscal support, less restrictions than earlier, and, simply, that consumers and businesses have learned to operate in this new environment, the late-year setback should be relatively mild," Porter said. "In fact, we continue to expect modest growth overall for [the fourth quarter]."
Big Tech is strengthening its hold on the US economy – CNN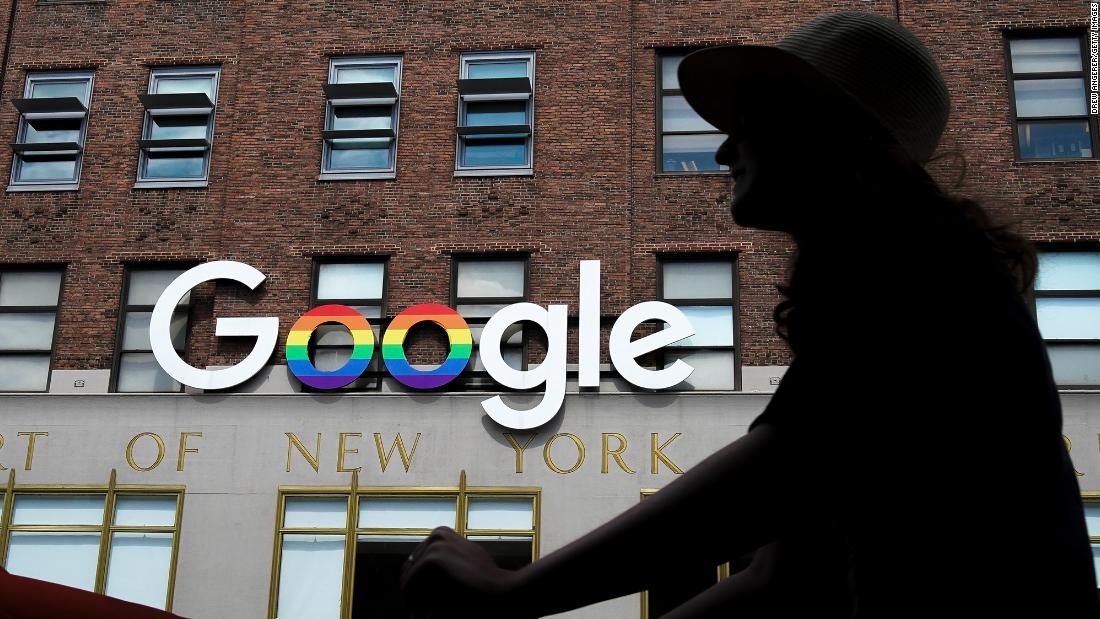 Expectations are so high for these companies, however, that their stocks are extremely sensitive. Shares of Apple are down 4% in premarket trading, while Facebook and Amazon are off about 1%. Google's stock is rallying 7%.
Breaking it down: