Priced Out: Liquidity Is Also Causing Global Real Estate Prices To Rip – Forbes
It's not just low interest rates and low inventory, it's global liquidity.
That means that if you thought buying a house was hard pre-pandemic and felt priced out, these last few months have done absolutely nothing for you. It's a seller's market. Not just in Florida and Massachusetts, but across most of the world.
I have a friend who is renting a house in Panama. And while Panama was always pretty expensive because it is dollarized, the rent there for two bedrooms was double my mortgage.
My brother is looking for a house in Massachusetts. I went with him a few days ago to look at an Open House. There were at least five couples waiting to check it out. The broker tells me that it will go for at least $25,000 over asking and it was under 1,000 square feet and the master bedroom had no bathroom and…no closet! What is this, New York City? Tokyo? San Francisco?
In a world awash with liquidity and Bitcoin riches, everyone is buying real estate right now just to put their money somewhere. A lot of the buyers are second home investors.
Low inventory here and elsewhere is also pushing rents higher at precisely the wrong time.
"In Sao Paolo, the rental housing prices rose by an average of 3%, the biggest year over year rise in almost five years," Rentberry CEO Oleksiy Lubinsky tells me in an email.
Over the past month, on the Rentberry website, the average rent for a studio apartment in New York — locked down and facing protests that only recently ended — increased by 8% to $2,150. The average rent for a 1-bedroom apartment increased by 6% to $2,490 in a city with nothing happening.
"Miami saw a mostly upward trend in the rental market, too," Lubinksy says, adding that one-bedroom rentals increased by 2.3%. Overall, Miami rents continue to rise, making the city the 8th most expensive place to rent, according to Rentberry data. The website is like a global search engine for rental and residential/commercial property worldwide.
If you wanted to know, rent is up 8.7% in St. Petersburg. No more masks. It's like the Florida of Russia now, by the looks of its housing market and its "over it" attitude regarding SARS2.
Here at home, housing prices have soared throughout the pandemic. That's fine for those looking for equity loans, or selling. It's helped push people's wealth to record highs as housing is always a key part of an Americans core assets. All of this points to a strong economic recovery in 2021, but it does not bode well for renters and house hunters who are priced out.
The price of a median single-family home is up slightly more than 15% in less than 12 months in the U.S., according to the National Association of Realtors.
"A typical homeowner in 2020, just by being a homeowner, they would have accumulated around $24,000 in housing wealth," Dr. Lawrence Yun, a senior economist at the National Association of Realtors, was quoted saying by ABC News last week.
Global demand is booming due to low interest rates. That's another thing that's pushing prices through the roof.
No House Flipping In China
People in several major Chinese cities signed more rental contracts than usual over the Lunar New Year break, according to the subscription service of Caixin Global, a China business daily.
The total number of rental contracts it facilitated in 18 cities hit a six-year high.
Average monthly rents in the cities climbed to 61.7 yuan ($9.53) per square meter, representing a 6% increase from the week prior. The 18 cities include the country's four biggest municipalities — Beijing, Shanghai, Tianjin and Chongqing.
Some China cities are taking restrictive measures to crack down on real estate speculation amid surging housing prices. People have so much money, they don't know where to put it other than third and fourth homes.
Housing authorities in the eastern China city of Hangzhou actually banned buyers of new residential properties from selling out within five years. Despite a series of restrictions, housing prices started 2021 in China at record highs.
In Brazil, the residential market has been recovering for the past four years, driven by low interest rates for home buyers. As a result, home builders have successfully tapped capital markets for resources that are now being deployed into new houses, focused on the upper middle segment in southeastern Brazil, according to a report by Imeri Capital.
I'm looking to buy in the southern state of Santa Catarina, actually. Brazil is great right now for expats and foreigners looking for tropical vacation homes. You can buy half a million dollar properties for under $150,000, though for that you will need to speak the language and deal with the local brokers and sellers otherwise you're getting soaked with "gringo pricing".
Unprecedented low inflation and interest rates present real estate investors with a macro backdrop that favors real assets. Property markets have been recovering faster than rental markets, including in hard-hit economies like Brazil, but have not peaked yet. Cap rate spreads remain high despite economic slowdowns and restrictions in Brazil and elsewhere.
One of the biggest standouts in the opposite direction has been India. They've been one of the hardest hit by the pandemic and their housing market has done poorly.
According to Knight Frank, housing sales in the top 8 Indian cities fell by a massive 54% year over year in the summer months to a decade low. New homes built also fell by a sharp 46% to 60,489 units in those cities, though that is picking up now. These numbers from Knight Frank are from July. I suspect India is turning the corner and joining the party.
If you're looking for a place in Mumbai, Rentberry has a 2,390 square foot 3 bedroom, 3 bath house going for — get this — $879,865!
I'll take Les Pelicans in Miami for half the price. Then again, it is half the size.
Forbes contributor Ellen Paris, who writes about real estate, says the last few months have been like "Groundhog Day" for real estate.
Home price growth in the U.S. ended 2020 at their fastest pace in eight years. The results top off what was a record year for the housing market despite the pandemic, Amanda Fung from Yahoo! Finance reported on February 23.
The S&P CoreLogic Case-Shiller national home price index rose 10.4% in December versus a year ago and rose 9.5% from November. The 20-City Composite rose by 10.1% in December, up from the 9.2% gain in November. That beat consensus estimates.
Rentberry's Lubinksy says that — by looking out the window in his offices in San Francisco — its the old, tired story of Silicon Valley riches pricing out the riff-raff.
"The steady rise of income for tech workers is the key factor driving an overall increase in home prices and sales in the Bay Area," he says. "Based on the data we have, we predict 2021 home prices will grow around 5% in the U.S. The correlation of the strong stock market and the continued increase in home prices is a global phenomenon at the moment," Lubinksy says.
Global real estate investors looking for rental property will bring the same liquidity to prime real estate in countries throughout the Americas, for example, making it harder for new families to buy a home as price spikes have no end in sight. A stronger dollar is helpful to American buyers, but this window could be closing in Brazil and elsewhere. And although it is closing, I don't expect the Brazilian currency, for instance, to head to four to one anytime soon. It is still trading over 5.30 to the dollar.
PGIM Real Estate, Revera Affiliate Target UK Market in Newly Formed JV – Senior Housing News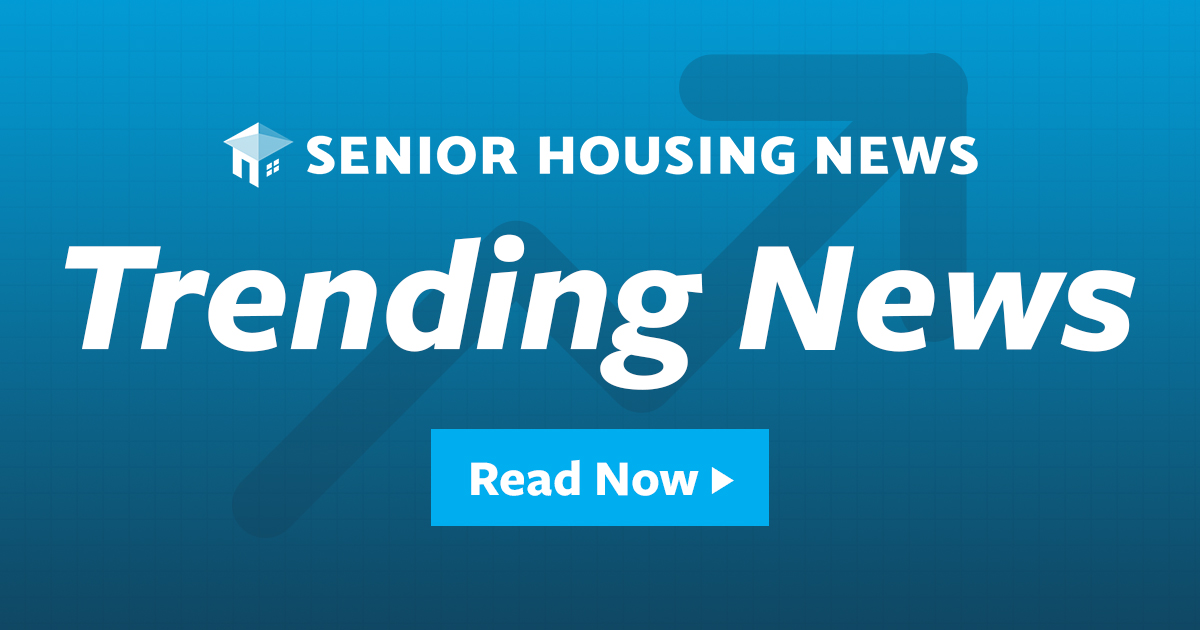 PGIM Real Estate has been active in recent months providing capital to facilitate blockbuster senior housing acquisitions. Now the firm is looking to capitalize on demand for senior housing in the United Kingdom.
The Madison, New Jersey-based real estate investor and lender announced this week it is entering into a joint venture with Signature Senior Lifestyle, an affiliate of Revera, to develop and operate senior housing communities around greater London
Mississauga, Ontario-based Revera serves 20,000 older adults in long-term care homes and retirement residences in Canada. It is also the majority shareholder of Sunrise Senior Living, one of the largest senior housing providers in the U.S. The company operates a portfolio of 12 communities in the U.K. under the Signature Senior Lifestyle brand, with one community in development that is slated to open in autumn 2021.
The JV has one development underway — a senior housing community, or "prime care" home, in southwest London. PGIM worked with Elevation Partners, a London-based investor and asset manager in U.K. health care real estate, in sourcing, structuring and executing the venture. Additionally, PGIM will retain the firm to leverage its expertise.
PGIM and Revera did not respond to requests for comment from Senior Housing News regarding details about its development pipeline.
London is emerging as a future hotbed of senior housing development, spurred by favorable demographic growth trends and a lack of available supply, and the PGIM-Revera venture will find competition.
Maplewood Senior Living CEO Gregory Smith told SHN last month that demand for U.K. senior housing is comparable to major U.S. markets such as New York and San Francisco, where supply has historically been constrained.
Maplewood and its investment partner, Omega Healthcare Investors (NYSE: OHI) are looking to expand its luxury Inspir brand to the U.K., and identified five suburban markets around London with high barriers to entry that are favorable for the brand's growth.
Revera CEO Tom Wellner sees similar untapped upside potential for senior housing in the U.K.
Popular Reports
Advertisement
"Signature, with its experienced management team, is a valuable asset within the Revera portfolio," he said in the announcement.
Where in Canada are house prices increasing the most? Maybe not where you think – CTV News
TORONTO —
Canada saw a surge in housing prices over the past year due to COVID-19, a market trend experts say is caused by people working from home more often and moving to rural and suburban areas.
Data released by the Canadian Real Estate Association (CREA) shows that when comparing the average market prices from February 2020 to February 2021, Canada had a 25 per cent year-over-year increase. The average price rose from $542,484 to $678,091.
"One factor is that with work-from-home even more generalized, many people don't have to live within commuting distance from their jobs," Shaun Cathcart, senior economist at CREA, told CTVNews.ca. "That means that folks who own condos and smaller homes can take out built-up equity and move to a property that better meets their needs – as over the past year, home is not only where you eat a few meals and sleep, but also the office, your kids' school, playground, gym, etc."
The largest year-over-year percentage changes came from the Northwest Territories (48.1%), Nova Scotia (30.4%), Ontario (24.5%), Quebec (22.5%), and New Brunswick (20.9%).
Cathcart noted that the higher percentage change in Northwest Territories is likely due to the fact that in both February 2020 and February 2021, six homes were sold throughout the entire territory and the ones that were sold in 2021 were marked at a higher price.
When looking at the provinces and territories that had the largest upsurge in terms of price difference, Ontario sits at the top of the list with an increase of over $170,000. Northwest Territories came next, followed by British Columbia, Nova Scotia, and Quebec.
The data also shows that prices in suburban and rural areas were impacted the most and saw the biggest changes, with regions like Rideau-St. Lawrence and Sarnia-Lambton in Ontario averaging about a 50 per cent increase from the previous year.
"With people no longer having to live within commuting distance to their jobs, as long as suburban and rural areas have decent internet, they become even more attractive to families looking for more space," said Cathcart.
Find your region and the year-over-year price and percentage change below.
Cathcart says that Canadians can expect to see sales and prices increase this year, but forecasts sales to slow down in 2022 while prices remain high.


Google uses cookies and data to:
Deliver and maintain services, like tracking outages and protecting against spam, fraud and abuse
Measure audience engagement and site statistics to understand how our services are used
If you agree, we'll also use cookies and data to:
Improve the quality of our services and develop new ones
Deliver and measure the effectiveness of ads
Show personalised content, depending on your settings
Show personalised or generic ads, depending on your settings, on Google and across the web
For non-personalised content and ads, what you see may be influenced by things like the content that you're currently viewing and your location (ad serving is based on general location). Personalised content and ads can be based on those things and your activity, like Google searches and videos that you watch on YouTube. Personalised content and ads include things like more relevant results and recommendations, a customised YouTube homepage, and ads that are tailored to your interests.
Click 'Customise' to review options, including controls to reject the use of cookies for personalisation and information about browser-level controls to reject some or all cookies for other uses. You can also visit g.co/privacytools at any time.