Project Connected Home over IP (CHIP) Working Group is Backed by Google, Apple, Amazon, and the Zigbee Alliance – CNX Software

Amazon, Apple, Google, and Zigbee Alliance have partnered to create Project Connected Home over IP (CHIP) working group aiming to develop a royalty-free, Smart Home standard to increase compatibility among products, and with security at the forefront.
The new standard will be separate from Zigbee 3.0 / Pro, and Zigbee Alliance board member companies such IKEA, Legrand, NXP Semiconductors, Resideo, Samsung SmartThings, Schneider Electric, Signify (formerly Philips Lighting), Silicon Labs, Somfy, and Wulian will also join the CHIP working group and contribute to the project.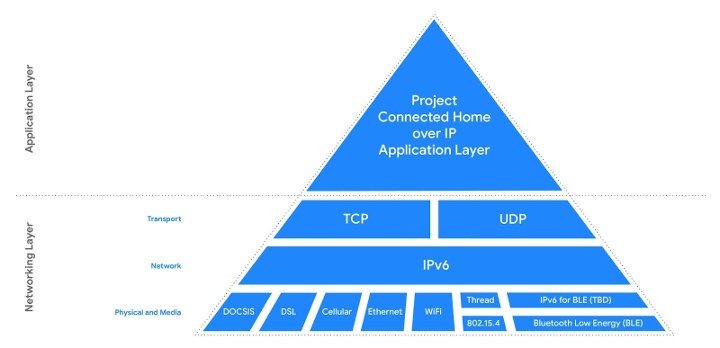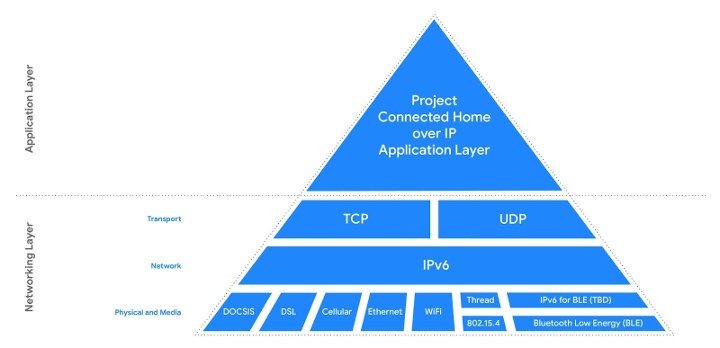 The standard specified by Project Connected Home over IP will rely on existing technology from the networking layer including TCP/UDP transport protocol, IPv6 network and various physical & media standards such as WiFi, Ethernet, Bluetooth LE, Cellular, 802.15.4 and others.
Instead, it will define what happens at the application layer level with the following points of focus:
End-to-end data security and privacy among in-home and mobile devices, and cloud services.
A unified and standardized baseline set of out-of-box setup components.
Platform and ecosystem-agnostic technology (any device, any ecosystem).
Reducing one-off gateways and translators by building upon IP
A consistent programming model for devices, mobile, and cloud.
Project CHIP will not attempt to standardize the user interface, only communication between devices to improve interoperability. The new Smart Home standard will eventually be implemented in Amazon's Alexa Smart Home, Apple's HomeKit, Google's Weave and leverage the Zigbee Alliance's Dotdot data models.
The first draft specification and a preliminary reference open-source implementation are expected in late 2020. You'll find more details on the official website.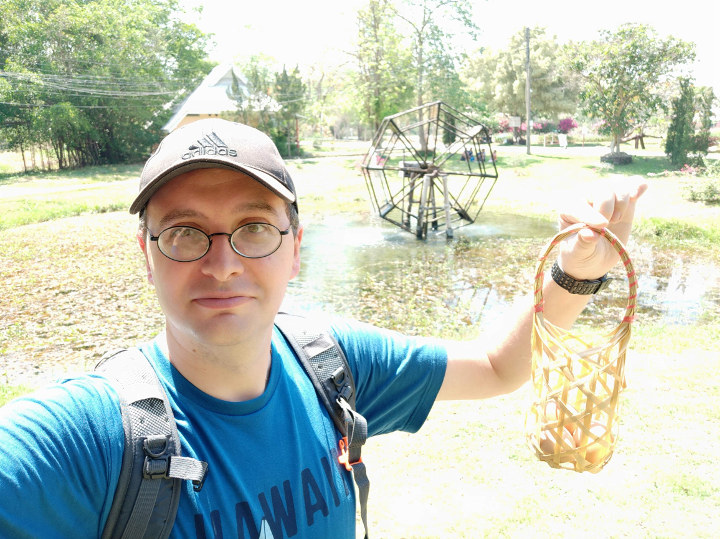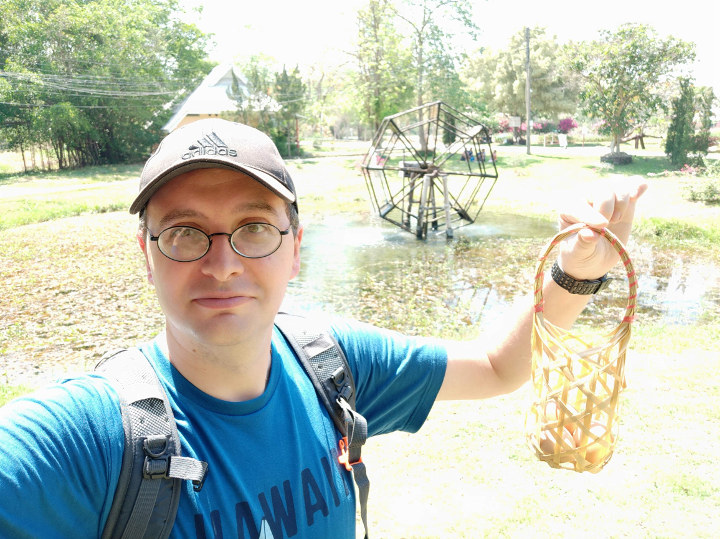 Jean-Luc started CNX Software in 2010 as a part-time endeavor, before quitting his job as a software engineering manager, and starting to write daily news, and reviews full time later in 2011.
Shortage of microchips is shortcutting mobile phone manufacturing – Global Times
The Kunpeng 920 chip, among other server chips, showcased at Huawei Beijing research center. Photo:CGTN
A global microchip shortage is plaguing the entire cell phone manufacturing, as well as hitting personal computer making and car production.
The shortage is spurred by COVID-19-induced supply crunch, the fallout from US' trade war and a fierce arms race, according to mobile phone manufacturers and experts, and the chip shortfall is likely to last for months.
A growing chorus of mobile phone vendors warned in recent weeks they cannot access enough chips to make their products.
"The chips and other components from Qualcomm are out of stock, including power supply and RF devices," a person with Chinese smartphone maker Realme said on Monday.
"There's a shortage of microchips this year. It's not just shortfall but severe shortage," Lu Weibing, vice president of Xiaomi group said on his Weibo account on Feb 24.
Jiang Xiaofeng, sales director of Umidigi, a Chinese mobile phone company, told Global Times on Monday that the whole industry is facing challenges including increasing prices of raw materials and even running out of stock.
"Due to the influence of COVID-19, the cost of mobile phone manufacturing industry is rising rapidly." said Jiang.
Jiang noted that the price of semiconductor chips keeps rising, which affect their manufacturing directly, and the production cost may not go down in a short time.
Key industrial players like Qualcomm, have noted the shortage. "The shortage in the semiconductor industry is across the board," said incoming Qualcomm CEO Cristiano Amon in January, CNBC reported.
The delivery time of the whole series of materials for Qualcomm has been extended to more than 30 weeks, and the delivery time of CSR Bluetooth audio chips to 33 weeks, Yicai reported, citing person in the mobile industrial chain.
Some chip makers which cannot resume normal production because of the US sanction measures, such as SMIC, also exacerbated the market shortage, Xiang Ligang, director-general of the Beijing-based Information Consumption Alliance, told the Global Times on Monday.
As a result major smartphone makers have begun hoarding components which helped accelerate the market shortage, Xiang added.
Umidigi, for example, had prepared a batch of smart phone chips in advance, according to Jiang. "We usually pre-stock materials for our manufacturing capacity in advance of three to six months based on our plans," said Jiang.
He said the current chips for the company can meet the requirement of daily manufacturing capacity and company's stocked chips can be used until the end of the second quarter of 2021.
Other mobile phone manufacturers including Huawei, Oppo, vivo are also reported to increase stocking components.
Experts predicted that chips are likely to remain in short supply over the coming months as demand remains higher than ever.
According to the Semiconductor Industry Association, global chip sales would grow 8.4 percent in 2021 from 2020′s total of $433 billion, up from 5.1 percent year-on-year.
Xiang estimates there will be a short-term price hike up due to the uneven supply and demand, but the shortage would be eased by the second half of the year. "As far as I know chip manufacturers are increasing their production capacity and China's accelerated speed in the construction of chip foundries is also expected to ease the shortage," he said.
Xiao Yaqing, Minister of the Ministry of industry and information technology, told a briefing on Monday that China will provide necessary support at the national level to build a market-oriented semiconductor industry.
"We will increase tax cuts for IC enterprises and further enhance the basic foundation of the industry including raw materials, technology and equipment," Xiao said.
Xiaomi Redmi Note 10 major leak reveals design, Snadragon 678 chipset – GSMArena.com news – GSMArena.com
Xiaomi will announce its Redmi Note 10 lineup on March 4 but the phone keeps leaking all over the palce. After we saw its box and back panel, now we get to learn more about the phone itself, including screen, charging, and chipset.
The Redmi Note 10 will be powered by a Snapdragon 678 – a slightly enhanced SD675, built on the 11nm LLP process. It will have an overclocked main CPU dual-core cluster at 2.2 GHz, while a 5,000 mAh battery will keep the lights on.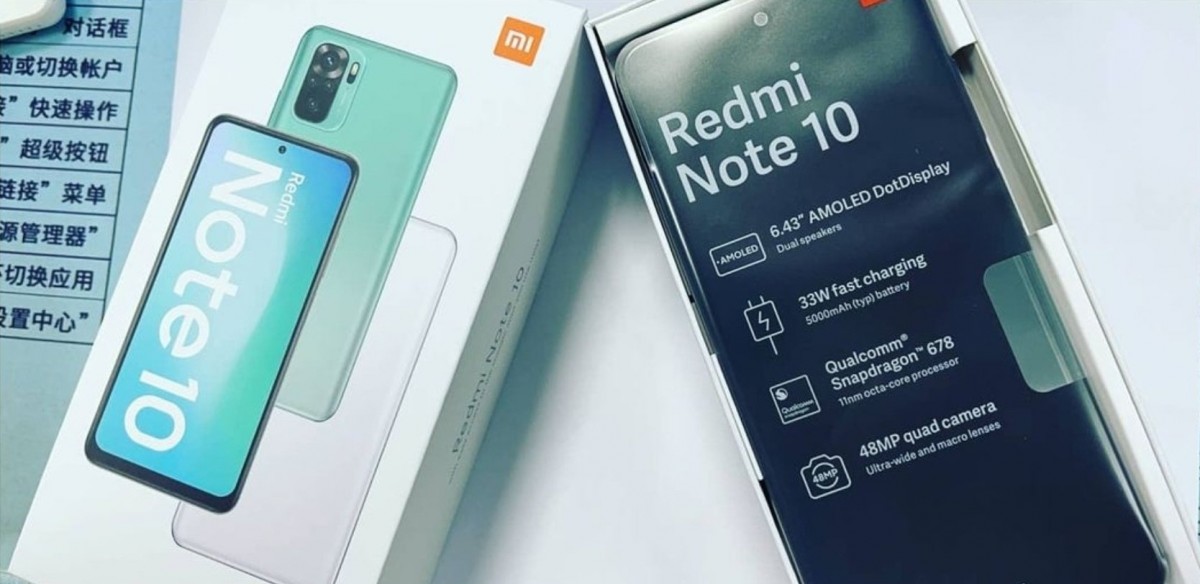 The battery is a ever so sslightly smaller than the Redmi Note 9's (which had a 5,020 mAh power cell) but will bring 33W fast charging, becoming the first non-Pro Redmi Note to have such high rates.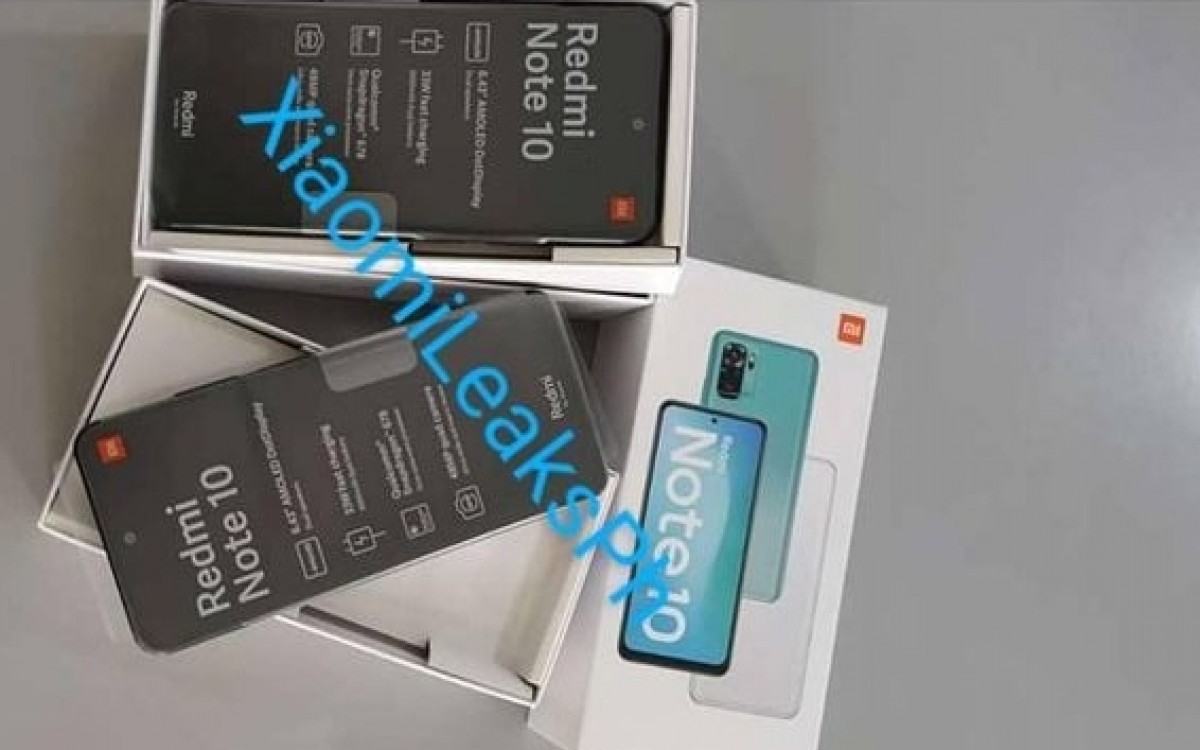 The image also reveals a 6.43" Super AMOLED screen with a single punch hole for the selfie camera in the middle. This Redmi Note 10 will also have dual speakers, which is hardly any surprise – there'll be a dedicated one on the bottom, while the earpiece on top will act as the other channel.
Source 1 (deleted) • Source 2 | Via
Vivo S9 5G confirmed to feature Dimensity 1100 and UFS 3.1 – gizmochina
Today, Vivo rolled a promo video of the Vivo S9 5G smartphone that is slated to launch on March 3 in China. The design of the Vivo S9 5G was revealed last week through its official renders. Today's promo video teases the handset in real and confirms some of its key features.
The short video reveals that the Vivo S9 5G has a wider notch on the display like the predecessor Vivo S7 5G smartphone. The notch houses a dual selfie camera system. The company confirmed last week that it includes a 44-megapixel lens as the primary selfie camera.
The backside of the Vivo S9 5G has a rectangle-shaped module for its triple camera system. Leaks have claimed that it includes a 64-megapixel main camera. The promo video confirms that the Vivo S9 5G is powered by the Dimensity 1100 chipset and UFS 3.1 storage.
Speaking of Dimensity 1100, the handset has appeared with the chipset and 12 GB of RAM on Geekbench. The handset can be seen running on Android 11 OS. In the single-core test, the handset scored 860 points and it recorded a score of 3532 in the multi-core test.
Other leaks have revealed that the Vivo S9 5G will sport an AMOLED screen that offers a 90Hz refresh rate. The device could be housing a 4,100mAh battery that supports 33W fast charging.
The Vivo S9e 5G is also going to launch with Vivo S9 5G on Wednesday. The company has confirmed that the device will sport a 32-megapixel selfie camera. Past reports have revealed that the Vivo S9e has specs like Dimensity 820 chipset, 8 GB of RAM, and a 4,100mAh battery with 33W fast charging.
RELATED:
[embedded content]
ALWAYS BE THE FIRST TO KNOW – FOLLOW US!