RBC's third-quarter profit rises to $4.3B – Investment Executive
"What's going to happen with the Delta variant, it may pause things for a month or two as we have to work through and make sure we don't overwhelm the health system. It's a little concerning to see the numbers," he said.
"But that will not, I think, upend the majority of the momentum we have. So still very positive about the continued progress on reopening the economy through the next 12 to 24 months."
Along with the impacts of Covid-19 variants, he said the bank is watching other challenges to global growth including the inconsistent global vaccine rollout, supply chain disruptions, rising geopolitical risk and continued global travel restrictions.
The bank, however, is encouraged by economic indicators such as rising credit card spending and business investments, draws on operating working capital lines and the growth of term asset lending.
"You're seeing all the signs of economic confidence," said McKay.
The bank has also seen significant mortgage growth, up $37 billion year over year including over $9 billion in the third quarter, a growth trend that McKay said he expects to continue, though at a slower rate than what's happened over the "exceptional" last year.
Rising mortgage loans have coincided with a big spike in home prices, but McKay said the bank isn't worried about the quality of its credit book so much as the long-term macroeconomic issues.
"Where I do worry," he said, "is the more cash flow that consumers are putting in to housing stock, the less is available to drive the economy. So I think all policy-makers are worried partly as well about long-term economic drag from that much cash flow going into servicing housing."
He stopped short of commenting on any specific housing policy proposals put out in the election, which have covered everything from banning blind bidding and foreign homebuyers to rental subsidies and supply commitments, saying that policies are required that balance the needs, prosperity, and happiness of Canadians.
For now, mortgage loans helped boost RBC earnings, though the bank saw much bigger gains from the further winding down of its provisions for credit loss.
Earnings came in at $4.3 billion, or $2.97 per diluted share in the quarter, up from $3.2 billion or $2.20 per diluted share in the same quarter last year.
The bank reported a $540 million reversal on its provisions for credit losses in the quarter ending July 30, compared with the $675 million it set aside for losses last year.
Revenue totalled $12.8 billion, down from $12.9 billion last year.
Adjusted earnings per share totalled $3 per diluted share for the quarter compared with an adjusted profit of $2.23 per diluted share a year earlier.
Analysts on average had expected a profit of $2.71 per share, according to financial market data firm Refinitiv.
The credit loss provisions were a key driver of the analyst beat, said John Aiken, the head of research in Canada for Barclays, in a note.
"Provisions were significantly below expectations on both a performing and impaired basis, which we estimate added roughly $0.30 per share to earnings. Impaired loan balances were down across all geographies with a significant drop off in new formations."
While the earnings were roughly in line with expectations outside the boost from provisions, Aiken said he was encouraged that the bank showed strength in higher-multiple businesses like retail banking and wealth management.
RBC said its personal and commercial banking business earned $2.11 billion, up from $1.37 billion a year ago, helped by a reversal in its provisions for credit losses.
Wealth management reported a profit of $738 million compared with $562 million in the same quarter last year, while RBC's insurance business earned $234 million, up from $216 million a year ago. The bank said in a release that wealth management growth was "mainly due to higher average fee-based client assets reflecting market appreciation and net sales."
Assets under administration in wealth management were $1.29 trillion while assets under management were $975.6 billion, both up from the previous quarter and year.
RBC's capital markets arm earned $1.13 billion, up from $949 million in the same quarter last year, helped by the reversal in its provisions for credit losses and record corporate and investment banking revenue.
Investor and treasury services saw net income of $88 million, up from $76 million a year ago.
The bank announced that its board of directors declared a quarterly common share dividend of $1.08 per share, unchanged since Q1 of 2020.
Green investing: How your savings can fight climate change – BBC News
A year ago Bethan Batiste started wondering whether she could be putting her savings to better use.
"I've always been very concerned about the climate," the 23-year-old says. "I've watched a lot of YouTubers. And I think it was one of them that made me go, yeah, I should look at my money."
Bethan works part-time in a shop in Guernsey, and doesn't manage to save a great deal, but she has £1,000 put away for a rainy day, and she would like to know it's not doing more harm than good.
"I don't want to be funding fossil fuels or big mining operations," she says.
As the urgency to act on climate change has become clearer, many people feel the same: wondering whether by moving their money they could make a difference.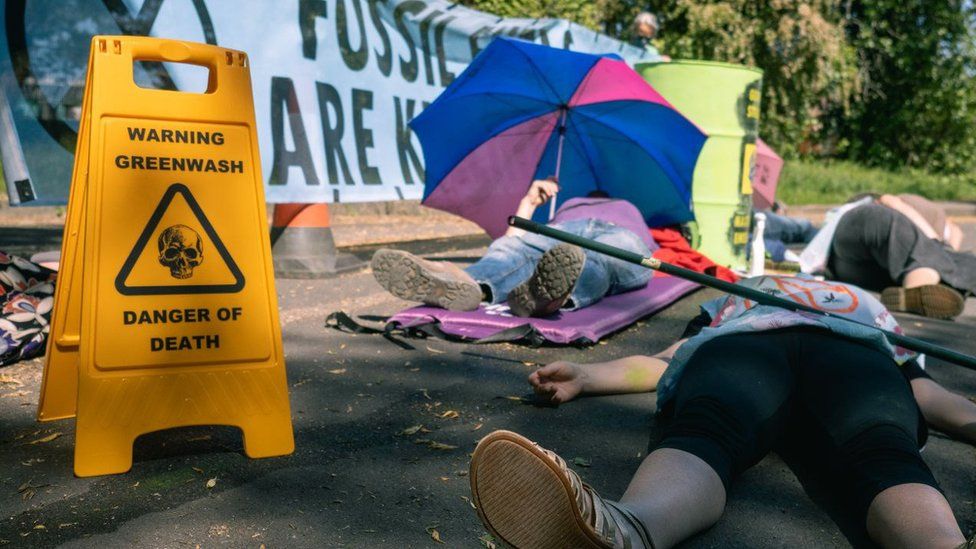 But as Bethan found, investing sustainably can be daunting. Many investment and savings providers make big claims about how climate-friendly their products are, but it can be hard to work out how much genuine impact they're likely to have.
There are plenty of options, says Lisa Stanley, co-founder of the website Good with Money, which provides information to make ethical investing easier. It says it offers a jargon-free guide for first-time investors, like Bethan, and is financed through advertising and through a kitemark scheme it runs.
"Step one is to look at your bank – are you happy with its environmental record?" says Ms Stanley. "In general, I would say products at mainstream High Street banks are not going to be the greenest."
Bethan could shift her £1,000 into a savings account at an ethical bank or building society, says Ms Stanley, or she could look for a climate-friendly investment fund.
Usually these funds simply screen out specific sectors that are seen as problematic, such as big energy, tobacco and armaments.
However, some funds will take a more active approach, lobbying for more climate-friendly strategies, or investing in businesses with a positive impact on the planet.

Green investing: Where to start?
If you are sticking with cash, consider putting your money with a bank or provider that focuses on green issues
Take advantage of tax-free savings allowances, such as ISAs, but remember to keep a buffer – money you can access easily if you need to
Look for a 'climate-friendly' investment fund that matches your priorities, choosing the sustainable or ethical options on online platforms
Consider a fund that actively picks stocks that promote decarbonisation, like renewable energy, or one that works for change within polluting industries. This is known as "impact" investing
If you want to pick your own stocks, beware of social media 'hot tips'. Sustainable stocks carry risks just like any other investment
Check where your pension is invested
If you have larger sums to invest, consider hiring an independent financial advisor

There's been a boom in sustainable investing in recent years, due to rising awareness of environmental issues.
And as governments have made their commitments towards tackling climate change clearer investing in the companies that are on right side of the transition, has started to make financial sense too, adds Ms Stanley.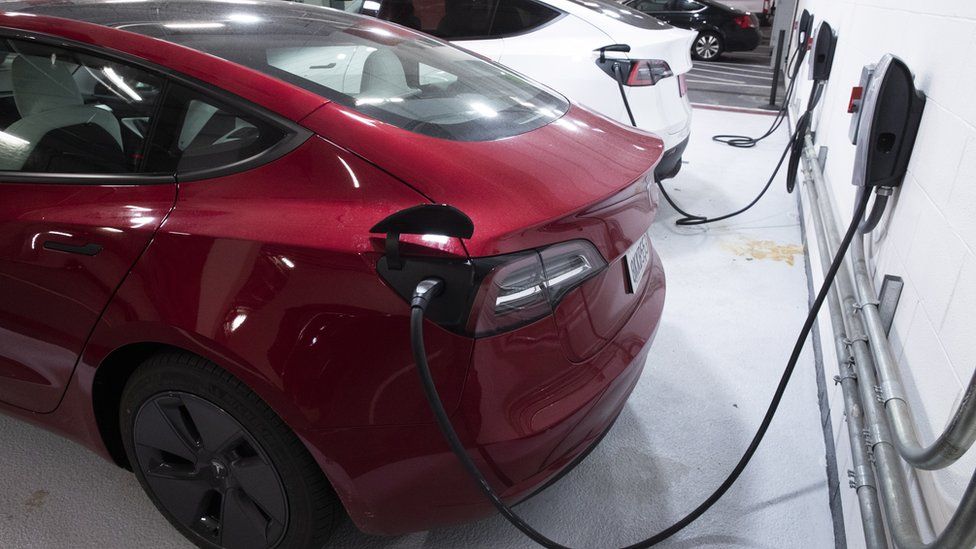 But it isn't always obvious what should count as a green investment. For example, some funds give the electric car company Tesla a high score thanks to its products. Others put it near the bottom of the climate-friendly list, due to its dalliances with Bitcoin and the damage done by lithium mining for use in its batteries.
If Bethan chooses a fund that simply avoids investing in fossil fuel firms, she might find, with further digging, that it still invests in petrol refineries or other closely related businesses.
So, she's not sure a fund like that would go far enough. "I'd much prefer knowing the money was going for a good cause, rather than just avoiding the bad stuff," she says.
That's the approach Louis Velati has taken. At school he was involved in the Friday climate strikes. When he inherited some money, the 20-year old physics student in Manchester, decided to put his money where his mouth was, and started researching green investing.
"I'm a bit geeky and lockdown was an opportunity to deep dive into it," he says. He found websites like MoneySavingExpert that could help him get to grips with the new concepts.
He homed in on Triodos, a Netherlands-based bank with a strong focus on responsible investing, because it offered the chance to actively support climate-friendly sectors like wind power, as well as avoiding harmful ones.
"The impact investing funds were very exciting," says Louis. "I really liked how you could see where your money was going. You feel very connected to the projects your money is going towards."
Another option for Bethan could be to choose a fund that promises to positively engage with firms, instead of simply avoiding heavily-polluting sectors.


Engagement means the fund's manager will call for change and support pro-climate motions at shareholder meetings, explains Ms Stanley.
More active approaches help avoid some of the pitfalls sustainable investing can fall into. In recent years, there's been a boom in big investment funds labelled ESG – Environmental, Social, and Corporate Governance funds – reflecting a really wide range of ethical considerations, from workers' rights, to how well the firm is managed.
Huge investment flows have flooded into ESG funds, as interest has grown in responsible investing, but their climate impact is sometimes not as good as the marketing may suggest.
A report by InfluenceMap, a think tank, looked at investment funds which used pro-climate branding.
The think tank found fewer than half of the funds had overall investments that aligned with globally agreed climate change targets.
Another piece of recent research by French business school, Edhec, found "greenwashing" by funds claiming to be climate-friendly disguised the limited impact their investments were having.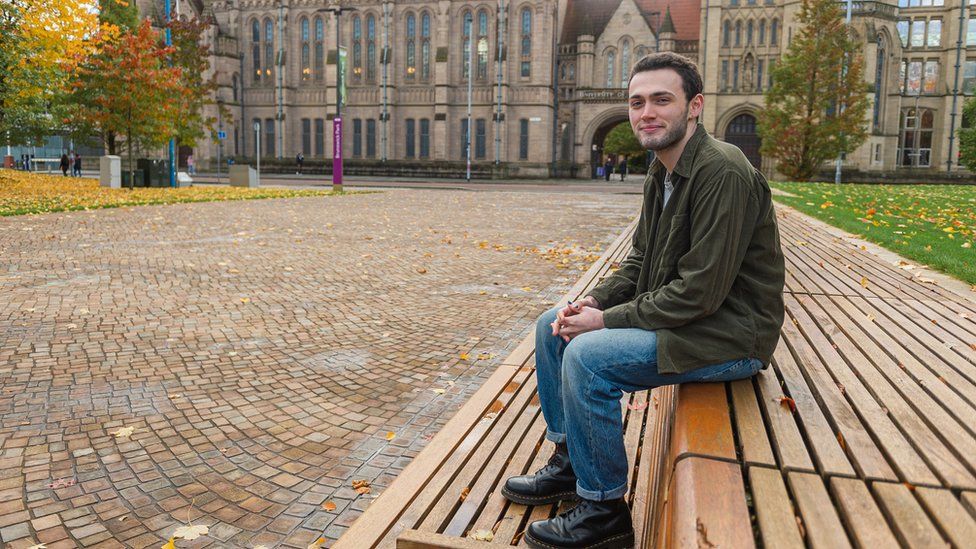 It said money wasn't flowing to companies that were improving their environmental record, while many that were deteriorating were still being funded.
One leading fund manager, BlackRock's chief investment officer for sustainable investing, Tariq Fancy, left his job in frustration. He has denounced ESG investing as "sustain-a-babble" arguing it does more harm than good because people think they're tackling climate change when they're not.
Ultimately, though, these problems will have to be resolved, says Ben Caldecott, the Lombard Odier associate professor of sustainable finance at the University of Oxford, because shifting financial flows is an essential part of the decarbonisation process.
"There is no solution that doesn't involve the financial sector changing rapidly. There is no transition without it," he says.
In fact, how to mobilise private finance is high on the agenda at the COP26 meeting in Glasgow, taking place in November, where world leaders will be hammering out new commitments and strategies for reducing carbon emissions.
"If we want to tackle climate change, we want fossil fuel companies to pay much higher interest rates, so it's harder for them to raise money.
"But it might also be that we want companies committed to change, to have access to cheaper capital," says Prof Caldecott.
"What we don't want, is money going to firms that promise change but don't deliver. That's the worst possible outcome."
Standardising rules and definitions and improving regulation will help make green investing more effective, he says. But that doesn't mean individuals' efforts now won't make a difference.
If you do decide to leave your bank, rather than go quietly, let them know the reason why, he suggests. It's also just as important to review your pension pot.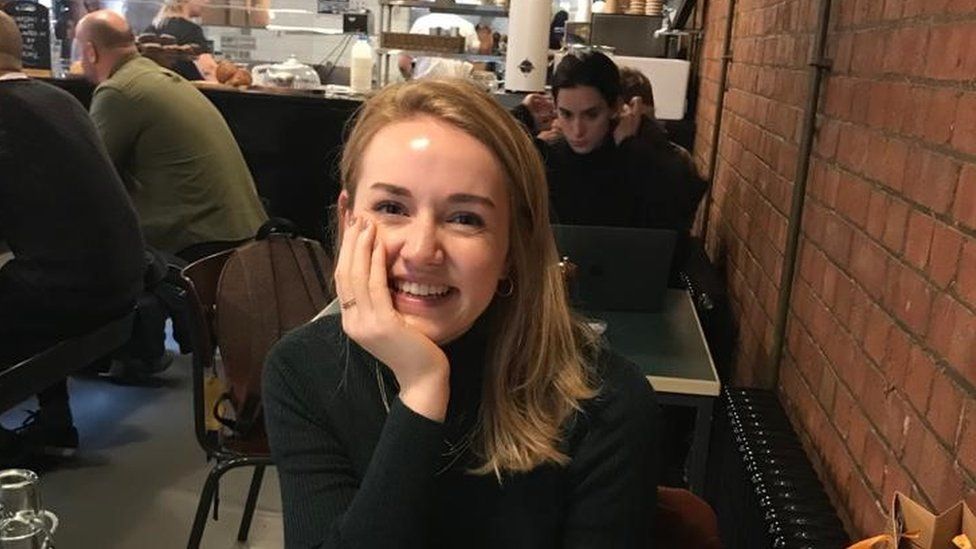 That's what Caroline Hopper did four years ago. She was shocked to find her pension was invested in tobacco and fossil fuels.
When she raised the issue with her boss, the firm hired a financial advisor to help staff pick new pension investments they were happy with.
"I said, personally, I don't want my pension in fossil fuels," she recalls. "Now it's in healthcare and tech and a bit of impact investing – clean energy companies, circular economy companies."
Since then, a campaign backed by filmmaker, Richard Curtis, has launched, calling for everyone to do the same.
Research on behalf of Make My Money Matter found redirecting your pension wealth could have 21 times the impact on your carbon emissions than going vegetarian or giving up flying, says campaign director, David Hayman.
"Your voice can have extraordinarily powerful impact," he adds. Some people move their pension wealth, he adds, but just as useful is lobbying your existing pension provider to change.
"People should see money, not as scary static investment in a Swiss bank vault, but a hidden superpower to build a better world."
Two Fed officials depart amid scrutiny over investment trades – Reuters
WASHINGTON, Sept 27 (Reuters) – Two Federal Reserve officials who came under scrutiny for investment trades they made last year announced their retirements on Monday, in a controversy that has already sparked a planned review of the Fed's ethics rules.
Dallas Fed President Robert Kaplan said he will retire on Oct. 8, citing the "distraction" of the controversy over his investments, while Boston Fed President Eric Rosengren said he will retire on Sept. 30, pointing to a long-term health condition.
The two are among 12 regional Fed presidents that get rotating seats on the central bank's powerful monetary policy committee, which sets U.S. interest rates.
Kaplan and Rosengren had faced calls to step down for investment trades made in 2020, a year in which the Fed took unprecedented action to steady the economy, while news of the transactions, revealed in recent financial disclosures, raised questions about the effectiveness of Fed trading guidelines for policymakers.
Their departure came after Fed Chair Jerome Powell, who is nearing the end of his term and under consideration for reappointment as Fed chief, called earlier this month for a review of the central bank's ethics rules and said the policies need to change.
Powell is due to testify before the Senate Banking committee on Tuesday, where he may face questions from Democratic Senator Elizabeth Warren, who has demanded stricter ethics rules at the regional Fed banks.
According to financial disclosures first reported by the Wall Street Journal, Kaplan made multiple million dollar trades in individual stocks in 2020. Rosengren invested in real estate investment trusts on a smaller scale, but he was criticized for making the moves while also calling out risks in the real estate sector.
The financial disclosures did not look strikingly different from prior years, and both officials said their investment trades were cleared by ethics officers and did not violate Fed policy. They also previously agreed to sell their stock holdings by the end of September to avoid even the appearance of a conflict of interest.
But the actions were still viewed as problematic during a year when millions of Americans lost their jobs and the Fed took sweeping action to stabilize financial markets and the economy in the wake of the rapidly-unfolding pandemic. read more
When asked if he trusted the two regional Fed bank presidents to do their jobs, Powell said last week that "in terms of having confidence and that sort of thing, I think, no one is happy."
Calls for broader reform of Fed ethics rules continued Monday despite the resignations, with outside groups pressing Powell to take stronger action. read more
'DISTRACTION'
Kaplan said on Monday afternoon: "Unfortunately, the recent focus on my financial disclosure risks becoming a distraction to the Federal Reserve's execution of that vital work."
Rosengren earlier cited a long-term health condition in his decision to step down.
In a statement that did not mention the investment controversy, Rosengren revealed that he qualified for the kidney transplant list in June of 2020 and wanted to make "lifestyle changes" to protect his health.
While Rosengren was facing mandatory retirement next June, Fed rules would have allowed Kaplan to stay on until 2025.
The last such high-profile departure from the Fed was in 2017, when then-Richmond Fed president Jeffrey Lacker resigned while acknowledging he had, five years earlier, been the source of information used in a report by Medley Advisors that included at that point unreleased information.
Lacker took explicit blame, saying his "conduct was inconsistent with … confidentiality policies." Neither Rosengren or Kaplan have acknowledged any breach of the Fed ethics rules that require them to abide by certain trading practices and avoid even the appearance of a conflict of interest.
NEW LEADERSHIP
Kaplan, 64, was hired to lead the Dallas Fed just over six year ago. The son of a traveling jewelry salesman, Kaplan had taught at Harvard Business School for about 10 years and before that was an executive at Goldman Sachs, where he worked for 23 years.
Rosengren, a PhD economist, has been the president of the Boston Fed since 2007, and has been part of its staff since 1985. Prior to becoming president he was head of the bank's supervision and regulation division.
Dallas Fed First Vice President Meredith Black will serve as interim president after Kaplan steps down.
Boston Fed First Vice President Kenneth C. Montgomery will take over as interim president during the search for Rosengren's replacement, which is already underway given his approaching retirement date.
The back-to-back resignations leave a suddenly wider opening for a potential overhaul of Fed leadership.
U.S. President Joe Biden is assessing whether to reappoint Powell and is poised to nominate as many as three others to the seven-member Washington-based Board of Governors, a group long criticized for mostly being comprised of white men.
The departure of the two Fed bank presidents could allow for a more diverse group of regional bank presidents, who are chosen by local boards of directors with the approval of the Fed governors. Currently seven of 12 bank presidents are white men, three are white women, and two are non-white men.
Reporting by Howard Schneider, Ann Saphir, Jonnelle Marte and Lindsay Dunsmuir;
Editing by Raissa Kasolowsky, Andrea Ricci, Aurora Ellis and Richard Pullin
Our Standards: The Thomson Reuters Trust Principles.
Ford announces $11.4bn investment in electric vehicle plants – BBC News
Ford has announced a major investment in electric vehicle (EV) production in the US, promising to build its biggest ever factory in Tennessee, and two battery parks in Kentucky.
Under the $11.4bn (£8.3bn) plan, the carmaker said it will build zero-emission cars and pickups "at scale" for American customers.
It will also create 11,000 jobs.
Like rivals GM and Stellantis, Ford hopes around half of the cars it sells by 2030 will be zero emission.
Yet the additional government investment required to make it happen is still in question.
"This is our moment – our biggest investment ever – to help build a better future for America," said Jim Farley, Ford's president and chief executive in a statement.
"We are moving now to deliver breakthrough electric vehicles for the many rather than the few."
Ford said its Tennessee factory – called Blue Oval City – will cover a 6-square-mile area and build next-generation electric pickup trucks and batteries from 2025.
Its battery parks in Kentucky will power a new line-up of Ford and Lincoln EVs.
Ford has already ramped up investment in EV production at its Texas and Michigan plants. It said it would be making the new investments in partnership with SK Innovation, a South Korean battery maker.
Outside of a few major metropolitan areas, EVs still aren't very common in the US and the country accounted for just 2% of new EV sales globally last year.
The Biden administration hopes to change this with tougher tailpipe emissions rules from 2026 and billions of dollars of spending on new charging points and consumer incentives.
However, the cash is tied up in two spending bills that Democrat leaders must get through a divided Senate.
On Thursday, lawmakers will vote on the first – a $1.5tn infrastructure plan – which appears to have enough bi-partisan support to pass.
But a second, $3.5tn bill – which focuses on widening America's social safety net – is opposed by every Republican and some moderate Democrats who say it is too expensive in its current form.
Ford told the BBC its announcement was not timed to coincide with this week's voting on Capitol Hill.
But it said supports the passage of both bills, which would "help more Americans get into electric vehicles, while at the same time supporting American manufacturing and union jobs".

You may also be interested in: