Real estate giant makes prediction over housing affordability squeeze
As U.S. home prices show signs of cooling and the Fed continues its aggressive rate hike campaign, one of America's largest real estate groups is signaling market affordability will continue to put pressure on homebuyers this year.
"Affordability has certainly been a hot topic," RE/MAX President and CEO Nick Bailey said in an exclusive interview on "The Claman Countdown" Tuesday. "If people are going to have a chance at better affordability, we need more product out there, and we're not going to see that any time soon with new construction."
Even though U.S. home prices fell for the seventh month in a row by 0.6% from December to January, mortgage rates have dampened consumer demand. The Federal Reserve has remained focused on its inflation reduction goals, lifting the benchmark federal funds rate nine consecutive times.
Interest and mortgage rates are likely to continue "bouncing up and down" as the Fed tries to tame decades-high inflation, Bailey noted.
"We always have to keep in mind that mortgage rates are based on the 10-year Treasury, and that can fluctuate at a different rate than the short term. So what it means to buyers is, rates are going to bounce around, we believe. They have been over the last couple of quarters and we believe they will continue as the year progresses," the CEO explained.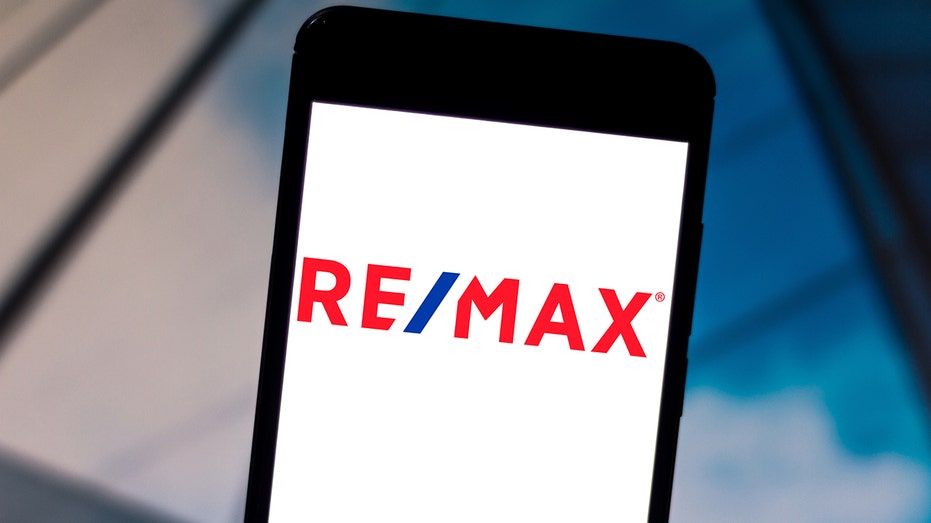 Bailey detailed other affordability solutions for homebuyers, such as considering a 15-year fixed mortgage or lower down payment and loan opportunities.
"The average homeowner in the U.S. lives in their home eight years and the median is 12.3," he pointed out. "So in many cases, people are choosing this long-term, three-decade mortgage, but they may not need it. They can have an option at a lower rate."
"Ninety percent of homeowners out there have an interest rate less than 5%. And of that, 50% of them are under 3.5% percent," he continued to note. "And so until a life event like getting married, having another child, really has a forcing function on a different property, it's going to be first-time homebuyers that stay at the forefront of these lower interest rate, more affordable-type products."
| Ticker | Security | Last | Change | Change % |
| --- | --- | --- | --- | --- |
| RMAX | RE/MAX HOLDINGS INC. | 18.77 | +1.31 | +7.54% |
While market factors play an important role in housing affordability, Bailey again put the onus on new home construction. According to the Census Bureau, housing starts in February 2023 were down 18.4% year-over-year.
National Association of Home Builders CEO Jerry Howard affirmed this trend, telling FOX Business' Neil Cavuto on Thursday that construction companies aren't seeing the "uptick in demand" that the industry was expecting this spring.
GET FOX BUSINESS ON THE GO BY CLICKING HERE
"What we're really seeing right now, I think, is a very cautious housing market because no one knows what's going on in the banking sector," Howard said. "And until that gets clarified, I think you're going to see builders being a little bit leery about going forward."
"New construction can't come out of the ground fast enough. We have less than a million homes on the market, and so it really comes down to supply," the RE/MAX CEO said. "And because of the move up, buyers being comfortable with their rates, inventory is going to continue to be tight and affordability is going to continue to be an issue this year."
BCFSA rules on real estate agent's $50K loan to client
A real estate agent who lent a client $50,000 so she could afford to make a deposit on a property in Richmond, B.C., committed professional misconduct by doing so, according to a provincial regulator.
The B.C. Financial Services Authority, which investigates real-estate-related complaints from members of the public, has concluded that Wei "Vicky" Wang's loan constituted a conflict of interest, and that Wang had committed misconduct by failing to avoid the conflict and by failing to advise her client of it.
The BCFSA's chief hearing officer Andrew Pendray issued his decision on the matter earlier this month. It was published online Wednesday.
In it, Pendray wrote that the evidence before him supported the conclusion that the $50,000 Wang provided was a loan, and thus a conflict, despite Wang's arguments to the contrary.
THE PURCHASE
Pendray's decision came after hearings on the BCFSA's fifth amended notice to Wang about the complaints against her from her former client.
All of the iterations of the notice centred on the client's purchase of two homes – one in Richmond and one in Vancouver. Both addresses are redacted throughout the decision, as are the names of the client, her husband and other witnesses.
The loan related to the Richmond purchase, for which a contract of purchase and sale was executed on June 9, 2016, with a completion date scheduled for Oct. 4 of that year, according to the decision.
The agreed purchase price was $1,688,000, with a deposit of $90,000 – slightly more than five per cent of the total price.
Pendray's decision indicates that Wang's brokerage provided the BCFSA with two "receipt of funds records" relating to the deposit, one for $40,000 from the client's account and one for $50,000 from Wang's account.
The record for the $50,000 transaction included the note "loaning to the buyer temporarily," according to the decision, and both Wang and the client acknowledged that Wang provided $50,000 toward the purchase of the Richmond property.
WANG'S DEFENCE
The real estate agent argued that the $50,000 she provided to her client should not be considered a loan because it wasn't provided with the expectation of repayment with interest.
"When asked what she would call the $50,000 towards the (Richmond property) deposit, if it were not described as a loan, Ms. Wang indicated that she did not know, though she subsequently suggested that one could consider it to be a gift," Pendray wrote in his decision.
"Ms. Wang stated that she and the client were friends, and that she had not thought much of providing the $50,000 at the time."
Despite Wang's suggestion that the money could be considered a gift, Pendray noted that she made efforts to secure repayment of it.
The money was wired back to Wang on June 29, 2016, after she and her client had exchanged WeChat messages about how and when she would be paid back, according to the decision.
In her defence, the decision indicates, Wang declined to say she had been repaid, insisting that the money had been "returned" in the same way one would return a car after borrowing it.
She also argued that the entire hearing had been unfair to her, submitting three times that it ought to be adjourned because the BCFSA had revised its allegations against her five times.
THE DECISION
Pendray rejected all of these arguments, writing that Wang has "long known the nature of the allegations against her" and that there was "no unfairness in proceeding with the hearing."
He concluded that both Wang and her client understood the $50,000 to be a loan, not a gift, and that Wang expected to be repaid.
"Even if I was to accept Ms. Wang's submission that in order for the $50,000 to be considered a loan, it is necessary that the loan have been provided in exchange for future repayment plus something more, the facts of this case lead me to the conclusion that there was, in this case, something more," Pendray wrote.
The chief hearing officer noted that Wang received a commission of $22,538.78 for her role in the transaction. She could not have received that amount, he concluded, if the client had backed out of the purchase for lack of funds.
"In order to receive that commission, the purchase of that property had to complete," Pendray wrote. "In order for the purchase to ever have had the chance to reach completion, the deposit on the property, as required by the contract of purchase and sale, would have had to have been paid."
Having concluded that Wang provided the client with a loan, Pendray determined that doing so was a conflict of interest under the provincial Real Estate Services Act, and that Wang had committed misconduct.
He ordered Wang and the BCFSA to make submissions on what sanctions Wang should face for her behaviour, with specific penalties to be determined at a later date.
Luxe $9m South Yarra sanctuary for sale with six-car basement garage
---
A winning collaboration by some of the best in the business has produced this luxurious modern sanctuary in a prized lifestyle location.
High-end builder Agushi teamed with celebrated Workroom architects and Nathan Burkett Landscape Architects on the private inner-city residence.
The four-bedroom, five-bathroom house at 12 Rockley Rd, South Yarra has hit the market with a $9m-$9.5m asking price.
Largely crafted from concrete – which even features on the sculptural curved staircase that links the home's three levels – and marble, it delivers sophisticated interiors with carefully framed garden views.
RELATED: Funky Eltham 'treehouse' recreates childhood fantasy
Epic Balwyn house has rooftop cinema
Melbourne mansion makes $4m in two years
When at home, a mirrored lift, infinity pool with in-floor cleaning and a six-car basement garage provide the ultimate in convenience.
But it is the state-of-the-art automation that paves the way for a lock-up-and-leave lifestyle.
The technology has been a game-changer for vendor and interior designer Georgie Coombe-Tennant and her husband, Mark.
It has transformed the way they live, doing away with the need for front door keys and allowing them to turn on the oven remotely, let the postie in the gate while sitting on a ski lift or turn on the sprinkler from Europe.
---
---
---
"We had always had old traditional homes and renovated them, and we just felt like it was time for something modern," Mrs Coombe-Tennant said.
"We saw Bear (Agushi's) work and my expression for his work is that everything is so resolved.
"He has not left a single detail out of it. If you think of something you would need in a home it's there."
She has delighted in decorating the home, which she said offers loads of space despite having a townhouse feel.
"I found the home is so easy decorate and furnish because you have got this beautiful blank canvas and you can put any amount of colour or neutrality into in," she said.
As well as three living areas and four bedrooms, the two-year-old home has the luxury of two home offices with desks crafted of the same grey Damastas marble that features in the lavish kitchen and bathrooms.
---
---
---
The main open-plan living zone screams entertainer thanks to a series of full height sliding doors linking it to a covered outdoor dining space with a built-in barbecue, a conversation pit and north-facing sun deck.
A second ground floor lounge room provides another breakout space, perfect for curling up beside the fire.
Despite its proximity to Chapel St and Toorak Village, Mrs Coombe-Tennant said the home felt secluded.
"I guess with South Yarra people are always worried about noise and things like that but it's very, very quiet, it's really secretive. No one knows it's here," she said.
"Once we are in that front door you don't hear a single sound, but you have got everything on your doorstep."
---
---
---
RT Edgar Toorak director Sarah Case added that it was rare to find homes of this calibre created specifically for a lock-up-and-leave lifestyle.
"This home has every luxury we've come to expect from Agushi, who's renowned solid concrete construction, superior quality, generous spaces and meticulous attention to detail, while providing for a modern way of living with a lift to all levels, stunning pool and six-car garage," Ms Case said.
"From the magnificent marble kitchen to the beautiful bedrooms and the poolside outdoor spaces, every aspect has been thoughtfully designed to meet the needs of even the most discerning buyer."
Mr Agushi said he prided himself on building homes with "over specced" insulation, glazing, solar panels and smart home integration.
Expressions of interest close on June 15 at 5pm.
According the latest Proptrack Home Price Index, national home prices continued to stabilise in April after rising for the fourth consecutive month, rising 0.14 per cent.
LACKIE: Busy Spring in Toronto Real Estate
This has been a busy, bustling spring for the Toronto real estate market.
There are people who will say it's all an illusion. A perfectly coordinated dance between snake oil selling realtors and their greedy clients, all unified in pumping a market currently back on its heels as means of personal enrichment.
How does that saying go — never let the truth get in the way of a good story?
They will say it makes no sense that the market should have any signs of life at all given the rollercoaster of the last 18 months (slash, the three years since COVID, if we're being honest) and that with rates high and staying there, and prices still high and mostly staying there, we are looking at the furthest thing from a healthy marketplace.
And perhaps it's all relative — things feel particularly energized because in comparison to last fall, we are actually seeing some action out there.
Houses in dodgy pockets fetching upwards of 20 offers, buyers seemingly undeterred by the needles on the street just steps away from the front door.
Cute houses in great pockets drawing multiple offers and landing peak-of-2022 prices.
Sellers who may have wondered if the time-was-now realizing they didn't want to miss their moment.
There are many utterly baffled that the market has held. That prices have held. That the pain of 2022 didn't reset the playing field.
They are adamant that any attempt to explain it by pointing to how grossly insufficient our inventory levels are is really just distortion and manipulation. The idea somehow being that people can be scammed into engaging and thus what we are really looking at is a mirage.
They think our problems will be solved if buyers simply stay home. Refuse to show up to houses that are underlisted. Refuse to engage in multiple offers. Refuse to pay a dollar more than list price. Refuse to pay realtor fees. Refuse to participate.
Legislate agents into listing at market value. Legally obligate sellers to accept any offer that meets the price they chose to list at. Cap realtor fees. The list goes on.
Absent from all of this is the reality very much apparent on the ground: for all of the noise and anger, Toronto has not enough houses and more than enough willing participants who are capable of driving a marketplace.
By this time next week, we will have stats to support that the spring market is very much here and with it I expect we will note a sharp increase in transactions and a notable bump to average sale prices.
Is it a seasonal blip that will fizzle out as temperatures rise? Entirely possible. But even just a return to some seasonal rhythms in our marketplace would be a welcome return to normalcy.