Real Estate Investment Guide 2022: COVID-19 upended B.C. real estate-or did it? – BCBusiness
Credit: Suharu Ogawa
From residential and office to retail and industrial, here are the prospects for playing the local property market
"We weren't those people who got into the real estate market early and who've managed to benefit from that. We are not those people who played the market, flipping homes," Adam Bullied says, by way of explaining how he and his spouse, Juniper Ridington, ended up buying a heritage house in Nelson, sight unseen, in the middle of a pandemic.
On the cusp of their 50s, the couple had been living in a rented townhouse in East Vancouver for several years, and been outbid on other purchases in the city, when they started looking farther afield. Pre-pandemic, they drove to the West Kootenay city to check out a house for sale, but it sold before they even arrived.
Then COVID-19 struck. "We thought we'd better put this on hold until after the pandemic because maybe prices would come down," recalls Bullied, a self-employed writer and director of video games. "That's the opposite of what happened!"
So last year, when an attractive house in Nelson came up for sale, they pulled the trigger without so much as an in-person look-see. After being on the sidelines of B.C.'s property boom for most of their adult lives, Bullied and Ridington now find themselves with two rented investment properties. (Ridington also has a condo in Vancouver dating back to a previous marriage.) They plan to give up the townhouse once their younger son, now in Grade 11, finishes school, rent out the main-floor suite in the Nelson house and divide their time between that and the Vancouver condo.
COVID-19 upset many people's plans and assumptions about real estate. Would city folk flee apartments for more socially distanced housing in the suburbs and beyond? Would office workers ever return to the office? Would shoppers return to the malls? Many of the fears and expectations back in the spring of 2020 turned out to be unfounded, but the pandemic's impact on the sector is nonetheless profound. Here we separate some of the myths from observed trends, to give the investor a sense of where things are headed.
Full House
Early on in the pandemic, there was a notion that, fearing infection and enabled by telework, people would flee urban density for more socially distant suburbs and beyond. It seemed to be borne out for a while, as big-city apartment vacancies increased and condominium prices softened. Yet today, following the outbreak's second anniversary, prices are up for virtually all residential property types across the province. What gives?
COVID put a lot of new demands on the home. It had to be a school, an office, a gym. People wanted outdoor space for entertaining, with its own external gate. "All of a sudden, your house has become all these different things and you need a bit more space," says Brendon Ogmundson, chief economist for the British Columbia Real Estate Association. And since people weren't spending money travelling or eating out and interest rates had dipped even lower than before, many buyers had more money to reach for it. But in an already high-priced market like Metro Vancouver, how that plays out triggers a ripple effect of opting for the next best, more affordable thing.
That thing, in the heady days of last spring when the number of home sales in B.C. set all-time records, was a single-family house in the Fraser Valley. The median price for this property type in this location (close enough to Metro Vancouver for a hybrid remote/in-office work arrangement) rose more than 40 percent in 2021.
The next best thing after that turned out to be suburban Metro and Valley townhomes, then single detached homes farther away, in Victoria, for example (up 28.3 percent year-over-year as of March), Powell River (41.8 percent) or even the Kootenays (27 percent). Now even condo prices have taken off. Have we forgotten what we were looking for in the first place? Or was the flight-from-density narrative flawed all along?
As Braden Batch, Vancouver market analyst for Canada Mortgage and Housing Corp., puts it, the region is a one-way gate: seen in terms of net migration, it attracts residents from out of province, both interprovincial migrants and immigrants, and loses them to the rest of B.C. When the onset of the pandemic caused mortgage rates to drop, urban condo owners took the opportunity to move up to single detached houses in Surrey, Langley and the Fraser Valley.
"It's not because people wanted out of the downtown core" for fear of contagion, Batch says. Like Bullied and Ridington, they upgraded their housing outside the city because they could. Now, as the appreciation in Fraser Valley houses ripples through the B.C. market, Batch expects it to spur matching price increases in other locations and property types over the next five years, eventually rolling back to support urban highrises. He doubts you'll see any one segment significantly outperform all the others in the long term.
If it feels as if the real estate market avoided the toll the pandemic took on the economy, Ogmundson says, it's because of who homebuyers are. Since the start of the pandemic, the number of high-wage jobs in B.C. has actually increased 10 percent; these also tend to be the most portable. Middle-income jobs, by contrast, have only just recovered to pre-pandemic levels, and low-wage jobs are still down 5 percent from the start of 2020.
So if there's lingering weakness in the housing sector, it's mostly in rental, exacerbated by the closure of international borders that cut off the flow of immigrants and foreign students. This should concern investors who rely on renters for their income. As borders reopen, though, migration is expected to return to normal.
If you're looking for long-term, secular trends in real estate, consider the twin peaks in B.C.'s demographic profile: in the 30-35 and 55-60 age brackets. "There are a bunch of 30-year-olds that really need housing," Ogmundson says. They're forming households, often making good money and will move up the housing ladder any way they can. The problem is the other group, whose nests are emptying but are still in the workforce and in many cases have no intention of moving. "People are kind of set." The new housing supply could accommodate both groups, but it will take years to get built. If there's one new wrinkle in the post-pandemic statistics, it's the lengthening time to completion for housing construction.
For the foreseeable future, then, demand will be strongest in the Metro Vancouver suburbs—especially the relatively affordable ones like Surrey and Langley—for millennials, and Vancouver Island and the southern Interior for soon-to-be retirees. Still, price pressure in any one market segment will ultimately affect the others.
"All these markets trade at a long-run ratio to each other," Batch says. "Those ratios are pretty stable over time." The upshot for investors in residential real estate? Assuming you're not simply a flipper and intend to hold the property for five years or more, don't overthink the type of property and location. Buy neighbourhoods you know and property types you understand—and can afford. Look for unrecognized value. Think about how you're going to attract and retain good tenants. That, and any broad-based market appreciation, is where your return will be made.
The never-ending bubble watch
It seems like the predictions of a great Canadian housing crash are less reliable than a broken clock—they haven't been right in 20 years, let alone twice a day. But as economist John Maynard Keynes mused in the depths of the Great Depression, markets can stay irrational longer than you can stay solvent. The same head-scratching longevity can apply to booms in asset values as it does to busts. In October, Vancouver moved up to sixth among global cities on Swiss bank UBS's Global Real Estate Bubble Index tracking dangerously overvalued property markets. Before you sign that offer sheet, take a moment to consider the worst-case scenario and how you'd deal with it.
Suharu Ogawa
Reinvention or Rearguard Action?
Last August, Cadillac Fairview, owner of Pacific Centre and Richmond Centre, among many retail properties across Canada, announced the rollout of home delivery services CF Eats and CF Delivery, as well as ReturnBear, a single mall-front depot where shoppers can return items from multiple stores. The mall landlord, owned by the Ontario Teachers' Pension Plan, aims to help its tenants compete with e-commerce operators and provide a "frictionless shopping experience" for consumers.
#Don'tHaveAMillion
5 ways to invest in real estate for a relatively modest sum (without having to find tenants or manage property)
$20 and up
1. Real Estate Investment Trusts
What's that, you want to own a stake in the historic Dominion Building on Victory Square? Oh, and you only have a fiddy? You're in luck! The Vancouver landmark, once the tallest building in the British Commonwealth, was just bought by Toronto-based Allied Properties Real Estate Investment Trust (REIT) which, last we checked, was trading for around $45 a unit on the Toronto Stock Exchange. Allied has a thing for heritage office buildings, also owning the Sun Tower on Pender Street and The Landing in Gastown.
If you're not so picky, there are scores of REITs in Canada and hundreds in the U.S. offering low-cost entry points to any number of real estate niches and annualized income distributions between 2.5 and 6 percent. For an extra layer of safety, pick a low-fee exchange-traded fund (ETF) invested in REITs, like the iShares Canadian Capped REIT Index ETF (TSX:XRE), with broad exposure to the sector. Don't expect REITs to provide a counterweight to your stock holdings, though. As publicly traded securities, they're still pretty highly correlated to equity markets.
2. Real estate crowdfunding
Financial technology companies such as Vancouver-based Addy Technology Corp. and Toronto's BuyProperly, NexusCrowd and Willow Real Estate Technologies have taken up the challenge of making real estate investment, with its relative safety and income-generating characteristics, available even to those of modest means. After paying an annual membership fee of $25, you can participate in any one of Addy's newly acquired properties for anywhere between $1 and $1,500. For a minimum investment of $2,500 and 2.5-percent management fee, BuyProperly lets you partake in the rental income stream and eventual sale of selected properties in Ontario. All require minimum lock-in periods, similar to a guaranteed investment certificate (GIC). Keep in mind this is a very new business model without a track record over a complete economic cycle to look back on.
$25,000 and up
3. Real estate pooled funds
There are a number of private real estate investing pools that investors can participate in, and B.C. has its share. More liquid than owning property directly, these limited partnerships let you buy and (with some restrictions) sell units fairly readily. However, many of the general partners of these funds impose substantial minimum investment thresholds of $100,000 or more along with a hefty management fee, so it's worth shopping around. Vancouver-based CPI Investments, which invests in garden-style rental communities in the southern U.S., broke into the market last year with a relatively affordable minimum investment of US$25,000.
4. Mortgage investment corporations (MICs)
Partnered with a mortgage broker to feed you clients and a lawyer to draft your agreements, you can become a lender to buyers rejected by the banks all on your own. But an easier option is to invest in a private mortgage pool like those offered by AP Capital, Arise Mortgage Corp., Cambridge Mortgage Investment, Nicola Wealth and others. Understand that mortgages represent a different asset class than real estate itself. They're income investments, albeit high-yielding ones, without the potential for capital gains that owning property comes with.
$100,000 and up
5. Strata title
OK, you get buying a condominium, which in the Lower Mainland will set you back at least a few hundred thousand dollars. But did you know you can buy strata offices, storefronts and even industrial sites within larger developments, too? In many cases, the ready market is owner-occupiers such as dentists or mortgage brokers who want to lock in their overhead costs. But the niche also increasingly attracts investors, with cap rates (the property's annual net income as a percentage of market value) typically in the 3.5- to 5-percent range. See commercial real estate brokerages for listings.
Caveat emptor
As with any investible asset, there exist shady promoters of exempt market real estate investments, looking for any opportunity to separate you from your money. Red flags include high-pressure sales events, promises of suspiciously high and/or "guaranteed" returns and the absence of financial statements. Always do your due diligence on the general partners, including checking the B.C. Securities Commission's Investment Caution List for recent unqualified solicitations and the Canadian Securities Administrators' list of disciplined persons and organizations going back decades.
In Ontario, real estate buyers are holding out for a price cut – The Globe and Mail
The stalemate that is taking hold in the Ontario real estate market right now arises from a belief that is becoming more entrenched each month: buyers reckon prices have farther to fall.
House hunters see properties in some areas selling at 15 per cent or so below the high-water mark set in the first quarter and decide to hold off for an even steeper discount. Sellers either refuse to budge or feel the landscape shifting under them and rush to complete a transaction before more ground crumbles away.
The war in Ukraine, stubborn inflation and the rise in interest rates have precipitated a much more tumultuous real estate market than industry watchers were predicting even a few months ago, according to John Lusink, president of Right at Home Realty.
Mr. Lusink says sales for June are set to come in about 26-per-cent below even his conservative projections at the start of the year, continuing a trend that has been on a downward slope since February.
"We can throw that forecast out the window," he says of his projections for 2022.
The landscape is the same across the Right at Home network, which spans 12 regions of Ontario.
The number of listings, meanwhile, is gradually increasing after a slow spring, he adds.
Mr. Lusink expects the final tally for Right at Home's sales in June to show a 37-per-cent drop from the same month last year.
"It's, needless to say, concerning."
Rishi Sondhi, economist at Toronto-Dominion Bank, points out that sales and prices have fallen disproportionately in Ontario and British Columbia, where prices climbed the most during the pandemic. The retrenchment in activity is especially hard in the Greater Toronto Area, where investors have played a particularly large role in the past year.
The downturn is part of a worsening picture across Canada, as sales and prices continued to decline in May under the weight of higher interest rates, Mr. Sondhi points out. Some sales were likely pulled forward to late 2021 and early 2022 as people braced for higher rates, he adds.
The economist says some GTA buyers also likely purchased new homes before selling existing properties, expecting the market would remain hot, he adds. Those sellers may be forced to accept lower prices now in order to complete the new deal, but he expects that dynamic to run its course before too long.
Mr. Sondhi is forecasting a continuing decline in prices throughout the rest of the year as a reflection of sharply higher interest rates.
Alongside the buyers betting that prices will slide, Mr. Lusink says, stands another cohort ready to buy – but the task has become much harder with the rise in rates. One buyer Mr. Lusink spoke with recently had obtained a fixed-rate mortgage at 4.3 per cent, which is almost double the rates buyers were able to lock in just a couple of years ago.
The mortgage "stress test" requires borrowers to show they can handle mortgage rates approaching seven per cent and above, he points out.
A recent survey commissioned by Right at Home also shows a shift in attitudes: Only 19 per cent of potential first-time homebuyers in Ontario plan to buy in the next two to three years, compared with 30 per cent who planned to buy in 2021, according to the study.
The percentage of homeowners planning to sell who are doing so to take advantage of current market conditions increased to 23 per cent this year from 11 per cent last year, the data shows.
The Maru Public Opinion Survey polled 813 Ontario adults in May and has an estimated margin of error of plus or minus three per cent 19 times out of 20.
In Burlington, Ont., real estate agent Tanya Rocca is already seeing homeowners preparing properties for sale before the fall market arrives.
"It's very busy right now," says the agent with Royal LePage Burloak Real Estate Services. "People are panicked."
Ms. Rocca says prices in the area which have dropped between 12 and 15 per cent from the February peak.
The average price of a freehold property dropped to $1.431-million in May in Burlington, she says, compared with the $1.51-million buyers were paying in April and the $1.6-million in February and March.
The affluent city, which sits on Lake Ontario west of Toronto, was one of the many communities that saw a large influx of buyers during the pandemic as people sought more space. Burlington's historic downtown core and large selection of detached houses with pool-sized lots have made it very popular with families.
Ms. Rocca says many buyers didn't even have a chance at a house in the midst of ferocious bidding wars; now people have their choice of properties.
Some current sellers have been caught in the market transition, Ms. Rocca adds, because they bought a new property before selling an existing one.
"Buyers, in fairness, are getting the power back – which they love," she says. "There are great opportunities out there because people need to sell."
Ms. Rocca was shocked at some homeowners earlier this spring who were disappointed on offer night when they received bids that came in $300,000 or $400,000 above the asking price.
"People were debating whether they should take it."
She recalls one pair of homeowners with a home backing onto a golf course who listed their property with an asking price of $2.5-million. The sellers were disappointed they didn't receive a hefty amount above asking.
"They got their asking price literally the week things started to shift," Ms. Rocca says. "They were so close to not taking it."
As the summer begins, it's not uncommon to see listings sitting with 30 to 50 days on market, she adds.
In the current environment, Ms. Rocca recommends setting a price near the realistic market value. She often "sharpens" it a little bit to make it more attractive compared with other competing properties in the area.
To help homeowners come to terms with the new reality, she stresses that first-quarter prices were the result of an overheated market – not an accurate reflection of value.
"This is not money they've lost – they never had it."
Ms. Rocca says some people who purchased properties in Burlington at the beginning of the pandemic are now being called back to offices in Toronto. With more cars on the road and the price of gas skyrocketing, many are reluctant to commute.
"People were making such rash decisions during COVID," she says, adding that some of those folks are now selling and moving back to the GTA.
With such an extended run-up in real estate prices while rates were low for years, the market in Ontario saw a few blips but no real correction, she points out. A move to restore balance is healthy, in her opinion.
"I think we're going through a cycle right now which is very much needed."
Your house is your most valuable asset. We have a weekly Real Estate newsletter to help you stay on top of news on the housing market, mortgages, the latest closings and more. Sign up today.
OSFI makes real estate loan changes aimed at reducing lender risk – Investment Executive
Regulators are also forming a new advisory committee to review SRO consolidation
By:

IE Staff

June 27, 2022




June 28, 2022

17:46
The agency released its first report on Canada's overall tax gap
Industry veterans are taking on new roles, including Andrew Kriegler with the forthcoming new SRO and Morningstar's Michael Jantzi
Three-year plan focuses on CFR enforcement, dispute resolution and crypto
Is Summer the Right Time to Sell Luxury Real Estate in the GTA? – Storeys
Some of the Greater Toronto Area's (GTA) most exclusive luxury neighbourhoods shine brightest in the summertime, in all of their tree-lined, manicured lawn, and swimming pool-filled glory.
From Forest Hill and Rosedale, to The Kingsway, the warmer weather makes these breezy neighbourhoods even more picture-perfect, adding to the curb appeal of their sprawling homes.
But is the summertime the right time to list your home on the luxury market in the GTA? It can be — but there are a few important considerations to take into account.
"Summer is always a slower time for luxury real estate in the city," says Andy Taylor, Senior Vice President of Sales at Sotheby's International Realty Canada. "For many, this is the season to get away to the cottage. Especially after the pandemic, more and more people have cottages that they're escaping to on the weekends, instead of staying in the city to list their home."
READ: Canada's Luxury Real Estate Market Had a Record-Setting 2021
A lot of the higher-end luxury inventory has been kept off the market during the summer months, says Taylor. "Instead of posting it to the Multiple Listing Service (MLS), agents are selling luxury homes as exclusives," he says. "Although there are transactions happening in the luxury market, they're not being captured by MLS. This summer in particular, we will continue to see transactions, but the volume of transactions will slow down."
Sotheby's currently has a handful of multi-million-dollar properties — including The Residences at the Ritz Carlton, 125 Cumberland, and a $10.75 million property in Rosedale — that are all exclusive listings.
When it comes to buyer trends, Taylor says that those in the market for a luxury listing are seeking specialty properties that are finished and require little planning or work. "Homebuyers don't want to work on renovations, especially in the summer, as they're looking to travel or go to the cottage," says Taylor. "Recently, there have been a lot of delays when working with contractors, so buyers aren't able to get their finishings done as quickly as anticipated. Properties that require a lot of work are sitting, whereas homes that show exceptionally well are getting offers and are selling a decent price point."
In addition to completed properties, the GTA's luxury home seekers have their eyes out for amenities. "For the luxury homebuyer, they want a unique property that has already been completed and comes with high-level amenities," says Jodi Allen, Senior Vice President of Sales at Sotheby's International Realty Canada. "For instance, high-quality finishes, nice layouts, room for an office, a gym, and high ceilings are all on the luxury buyer's wish list. Right now, a lot of buyers have also been asking about pools. Travel has been hectic lately and buyers are looking to stay in Toronto or travel to the cottage, so having a pool is key for the summertime staycation."
Taylor and Allen highlight how the spring weather brought a shift in the Canadian real estate market. After a red-hot and often record-breaking run, GTA home prices finally started to soften as of late and the market has dialled back the drama.
"The media has been focusing on the slowdown of the market, which has impacted buyers as they're taking their time to make decisions and there's much less urgency than what was seen from March to May," says Taylor. "Properties aren't being offered with an offer date, instead they're being marketed with what the agents are feeling is the true value of the property. For sellers, their expectations of price haven't changed, whereas buyers are expecting a price decrease."
Sellers are starting to realize that properties have to be priced properly in order to sell, according to Taylor. "If sellers are planning to test the market with a high price point, they shouldn't bother listing," says Taylor. "For buyers, under-pricing and holding back on an offer is also not working well, so the majority of agents are no longer taking this approach. Currently, pricing properties accurately is very important to both parties."
Allen agrees that the biggest mistake sellers are making right now is in the price department. "Right now, you can't play aggressive and throw a high price on a property just to test the market," she says, driving the point home. "Instead, sellers need to price their property where it shows value."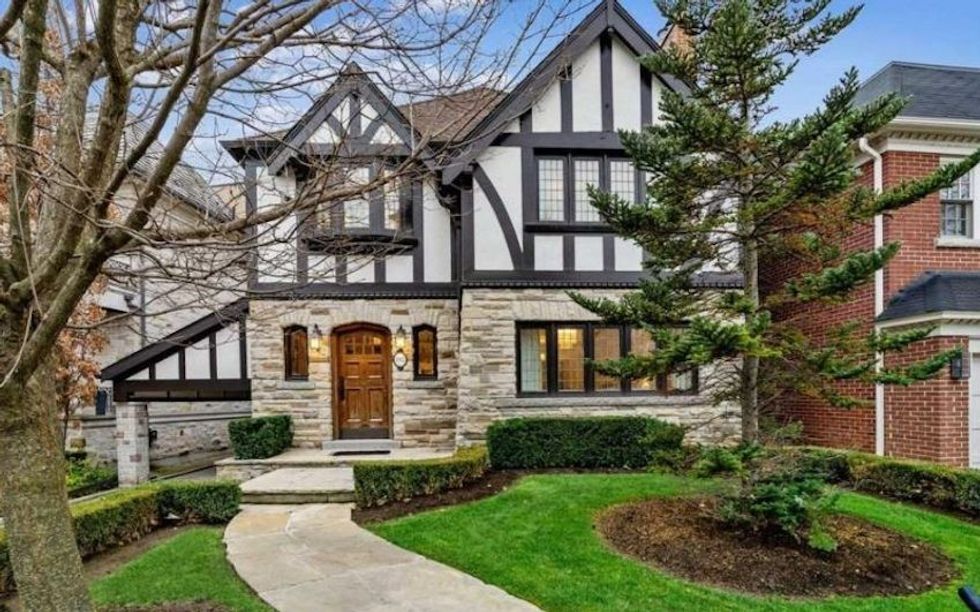 For those looking for a luxury Toronto property, the pickings are slim in some of the most coveted neighbourhoods.
"We're actually seeing a lack of inventory in neighbourhoods like Rosedale, The Annex, and Yorkville, but in Lawrence Park there's been an increase," says Allen. "The downtown area — which mostly consists of luxury condos — had also been quiet recently, but is now just starting to pick up again. As the shock and awe of interest rate hikes begin to cool down, we should see the showings come back to reflect a traditional summer market in these key neighbourhoods."
For those considering selling their luxury property in the summer months, Allen says that the most important thing to remember is that you don't want the listing to go stale.
"In the summer, sometimes it's best to keep a listing exclusive which puts pressure on the agents to work harder, make calls, and build the awareness of property," says Allen. "We're still not sure what the fall market will look like, so some would say that it's best to list a home during the summer, even though it's slower. For most of our GTA listings, we're keeping them exclusive before putting them on MLS in September."
Allen also advises sellers to ensure that the listing looks like a model showroom and reflects the amenities that are important in the summertime. "For example, sellers should make sure that the outside of their home is staged, the gardens have been taken care of, the barbeque has been cleaned, and the deck furniture is set up," she says. "People tend to visit the outside of a home first before going outside, so it's important that the exterior is a good representation of the property."
Finally, Allen says that it's important that the pictures of the listing reflect the season. "At Sotheby's International Realty Canada, we make sure that all photos and videos of our listings are up-to-date, which gives the buyer a real insight into what the property currently looks like," says Allen.