Real estate sales show signs of 'uptick' – Times Colonist
The province's phased-in approach to restarting the provincial economy seems to have had an effect on the Victoria real estate market.
Figures released Monday by the Victoria Real Estate Board show sales, inventory and some prices rose in conjunction with the second phase of the provincial restart plan.
Last month, 457 properties changed hands in the region, and while that's a 46 per cent drop from May of last year, it's a big jump from the 287 homes sold in April.
"We are still down in terms of sales [year-over-year], but we were up from April, and we saw a real uptick after May 19, when Phase 2 was implemented," said Sandi-Jo Ayers, president of the board. "We are feeling cautiously optimistic based on the numbers from last month. And our home prices have seen a slight increase from last month as well."
There were 2,544 active listings for sale at the end of May, up from the 2,305 available at the end of April. That is still well off the more than 3,000 available in May last year.
The benchmark price of a single-family home in the Victoria core last month was $885,400, up from $884,600 in April. Year-over-year, however, the price was down from $863,000. The benchmark condominium price in the core last month was $534,300, up from $533,600 in April, and $516,400 in May 2019.
"I'd say we have seen a trickle of activity, not a tsunami. People are being cautious," said Ayers, who noted buyers want to ensure they are employed and that they can qualify for the kinds of homes they want.
Indications are Victoria's real estate market could avoid some of the pain other markets in Canada will face this year, she said. "We believe the way B.C., the Island and the community have responded to the health crisis and our market being local, [real estate] has responded in a healthy way as well here," she said. "Victoria is such an attractive place to live, it's safe and the way we responded to this health crisis is catching people's eye and they may start to think this is a good place to retire or move.
"We firmly believe we are on the radar now."
The short-term outlook is likely to remain cautious, but Ayers said they expect to see a lot of local movement ahead of the fall school opening, and with local buyers moving up and down in the market.
Medical Facilities Corporation Completes Real Estate Sale for $25 Million – Canada NewsWire
TORONTO, July 2, 2020 /CNW/ – Medical Facilities Corporation ("Medical Facilities," "MFC" or the "Corporation") (TSX: DR) announced today that it has closed on the sale of the real estate assets underlying Unity Medical and Surgical Hospital. The agreement for the transaction was first announced on February 26, 2020. Gross proceeds of approximately $25 million will be used to reduce the outstanding balance on MFC's operating credit facility.
About Medical Facilities
Medical Facilities, in partnership with physicians, owns surgical facilities in the United States. MFC's portfolio includes controlling interest in four specialty surgical hospitals located in Arkansas, Oklahoma, and South Dakota, and an ambulatory surgery center located in California. MFC also has a non-controlling interest in a specialty surgical hospital in Indiana. In addition, through a partnership with NueHealth LLC, Medical Facilities owns controlling interest in six ambulatory surgery centers located in Michigan, Missouri, Nebraska, Ohio, Oregon, and Pennsylvania. The specialty surgical hospitals perform scheduled surgical, imaging, diagnostic and other procedures, including primary and urgent care, and derive their revenue from the fees charged for the use of their facilities. The ambulatory surgery centers specialize in outpatient surgical procedures, with patient stays of less than 24 hours. For more information, please visit www.medicalfacilitiescorp.ca.
Caution concerning forward-looking statements
Statements made in this news release, other than those concerning historical financial information, may be forward-looking and therefore subject to various risks and uncertainties. Some forward-looking statements may be identified by words like "may", "will", "anticipate", "estimate", "expect", "intend", or "continue" or the negative thereof or similar variations. Certain material factors or assumptions are applied in making forward-looking statements and actual results may differ materially from those expressed or implied in such statements. Factors that could cause results to vary include those identified in Medical Facilities' filings with Canadian securities regulatory authorities such as legislative or regulatory developments, intensifying competition, technological change and general economic conditions. All forward-looking statements presented herein should be considered in conjunction with such filings. Medical Facilities does not undertake to update any forward-looking statements; such statements speak only as of the date made.
SOURCE Medical Facilities Corporation
For further information: David Watson, Chief Financial Officer, Medical Facilities Corporation, 416.848.7380 or 1.877.402.7162, [email protected]; Trevor Heisler, Investor Relations, NATIONAL Capital Markets, 416.848.1434, [email protected]
Related Links
After incidents at Toronto building sites, Canadian real estate needs to wake up to realities of rac – Mortgage Broker News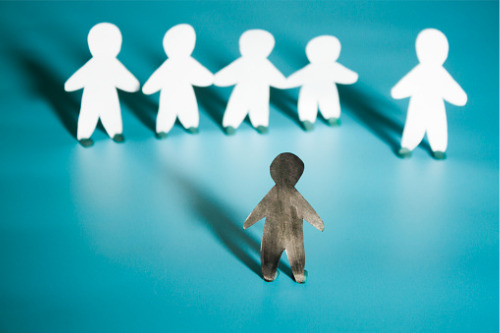 Having a bird's eye view of the turmoil that has rocked the United States over the last two months, it's easy, particularly if you're not a minority, to feel that racism in Canada is not a problem on the same headline-grabbing, country-rending level as that of our southern neighbours. But recent, pathetic displays of racism at Toronto building sites – cheap knockoffs of the tactic used to intimidate NASCAR's Bubba Wallace only a few weeks ago – shows that idiots are among us.
There are going to be people who look at what happened in Toronto recently and say to themselves, "But it was only a few incidents at a few building sites, right? Canadians aren't that racist, are we?"
But that's the problem right there: It implies that the only racism worth fighting is the kind that makes everyone uncomfortable. It implies that a certain level of racism is acceptable. It implies that Canadian racism is less harmful to its victims than other varieties. None of this is true.
Racism knows no borders. That's because stupidity knows no borders. And that's what racism is: It's not a political ideology, it's stupidity. It's the result of simple-minded, scared people being duped into believing that other people are to blame for their own shortcomings. Racism is reptilian in its simplicity – I see something different, it must be scary – and, because it plays on our most primal emotions – fear, jealousy, insecurity – it is easily activated. But only in stupid people. If you believe you are a better person than every member of another race, that's a stupid belief.
What does this have to do with real estate? Well, let's think about numbers for a second. There are approximately 37 million people living in Canada right now. What percentage of them do you believe might hold racist views? And we're not only talking about the noose-hanging, cross-burning extremists who, for some reason, feel comfortable speaking out in public (but, because they're cowards, always do so from the safety of a large group). We're talking about those who may hold views or take actions they don't even realize are racist.
Let's say it's ten percent of the country, or 3.7 million people. Does that sound high? If so, it's worth asking why. Speaking from personal experience, this writer has come to realize that in situations where racism may or may not be occurring, his first reaction has always been to assume it isn't, to assume the people involved are people who think the same as him. (Even his writing has reflected that: three stories about race and lending in the U.S., but this is the first one written for a Canadian audience.) But there is no evidence to back up that assumption. There is no reason to assume our country has a lower percentage of racists living in it than any other country.
If we assume ten percent of Canadians hold views that are either intentionally or unintentionally racist, logic dictates that ten percent of realtors, builders, mortgage brokers, stagers, inspectors and executives possess those views, too. Maybe, because of the education involved in becoming an agent or broker, some of the stupidest/most racist people get weeded out. Let's say it's five percent. Is anyone reading this comfortable saying, "I'm okay with my industry. It's only five percent racist"?
As a former teacher, this writer knows one thing: You can't assume anyone knows anything. That is why Mortgage Broker News is encouraging every business involved in the real estate space – every business everywhere, really – to provide its staff relevant, thoughtful racial sensitivity training that reflects both current thinking on race and an exploration of the ideas and processes that have prevented non-whites from getting a bite at the apple for hundreds of years. It should be a mandatory component of any broker or agent's education. We hope the country's biggest real estate and mortgage brokerages, as well as each space's trade associations, see this article, understand the value of the kind of program we're suggesting and act accordingly.
Without education, racism will be with us forever. We can punish hate crimes all we like, but even the stiffest punishment doesn't change the fact that someone still committed a hate crime. These are crimes, and thoughts, that can be prevented. It just takes time, patience and the realization that a) there is a problem, and b) its solution will benefit all of us.
And that's the part that's so frustrating about racism and racists. Our economic system requires constant growth to keep it from collapsing. What better way to drive consumer demand and increase spending than by getting everyone involved in a nation's economy? If everyone was given an equal shot at an education, a safe home environment, potable drinking water, a promise that the people paid to protect you won't kill you – that means everyone is in a better position to buy, sell, create, and exchange ideas. What marketplace wouldn't that benefit? Doesn't preventing that kind of economy from existing seem kind of…stupid?
Racial equality is not a political issue. There aren't two sides to it: Either everyone's free or nobody is. If you're comfortable living in a country, or working in an industry, where a little racism is acceptable, you're living in the past. It won't take long before your clients figure that out.
REAL ESTATE: Your House Has Become More Than Just Home Base – Agassiz-Harrison Observer
We have spent more time at home, in our houses, condos and apartments in the first five months of 2020 than any other time in history! Simultaneously around the globe in March, humanity was sent home to stay home. Home has become a workplace, a classroom, a workout studio/gym, a revolving gourmet restaurant, a dance hall and a salon/spa. Home has had to become multi-functional, and we have had a lot of time to stare at the walls around us, asking if the space we live in really suits the lifestyle we want to continue to have.
These months of confinement inside has people recreating existing spaces for many different tasks and daily needs. Canadian do-it-yourselfers are keeping the building supply industry afloat with renovations to reinvent and rejuvenate spaces so they suit all the activities we now perform in them. Clever storage ideas for the living room/office, soaker tubs for the bathroom spa, and decks and patios have become outdoor container garden sanctuaries. Some are not unhappy with their home layouts or indoor spaces, but it is the lack of private outdoor space that urban lots offer, that is fuelling the rural property market surge.
People are seeking a balance of modern construction with indoor convenience, combined with large, safe, private outdoor spaces. Rural subdivisions and remote acreages are in demand, and small communities from Hope to the Yukon border are now seen with envy for their wide open spaces. Rural land has become the pinnacle valuable asset, as its ownership offers freedom and safety that has disappeared from urban areas. Happy urban home owners are driving the market in inquiries about recreational property as well. Now more than ever, a rural escape rec-property that offers access to crown land and lakes and trails has so much appeal. There are spectacular recreational properties starting right here in Agassiz and Harrison Hot Springs and many more within a 4-6 hour drive of the Lower Mainland.
Everyone's definition of a great piece of land varies, for me, it's a forested waterfront sanctuary, with a log cabin, fishing dock and gated access on no less than 10 acres. For others a flat, fenced, .5 acre lot with a bungalow, room to grow vegetables and let the kids play, would be heaven. Whatever you have decided, to remain in your existing home and renovate it, or make a move and change your location, now is the time to do both! Low Interest rates, warm weather and relaxed lock down measures offer the opportunity to make that move or renovate to suit.
If you planned on selling your home and retiring off the sales proceeds in spring of 2021 then it would be prudent advice to push up that plan and list now to avoid market fall that has begun to affect house prices in urban markets. The saying goes "make hay while the sun is shining," as our precarious economic position and looming insolvencies is a dark cloud on the horizon. The last three months of 2020 are predicted to have another wave of virus along with a wave of insolvencies as government support programs will begin to run out. By putting off bankruptcy with deferrals and rental assistance, a lot of people have just accumulated more household debt and are no closer to financial recovery. More than a million Canadians lost their jobs in March and another two million more in April, the effects of those staggering numbers on the economy are yet to be felt at all levels and in all provinces.
A second pandemic viral wave is foretold for this fall, and we will more than likely be asked to shelter in place again to avoid viral spread. What you do over the next four months will decide what type of indoor/outdoor lifestyle you will be living as spring 2021 arrives and we wait to see what our "new normal" is like after a full year of global pandemic measures.
Sellers, start with a property evaluation along with collecting all of your homes documentation as the first steps. Then my advice is always hire a tech savvy, professional realtor with experience to properly price and then aggressively market your asset. Sellers, now is the time to showcase all the positives your property possesses and how functional your spaces are. Hard decisions and hard work now, is the key to positioning yourself exactly where you want you and your family to be, safe and happy in your space together with your real estate goals achieved.
Freddy Marks, together with his daughter Linda Marks, runs Agassiz's 3A Group Sutton Showcase Realty. He has been a Realtor in Canada and Germany for more than 30 years, and currently lives in Harrison Hot Springs.
agassizColumnistHarrison Hot SpringsReal estate