Real estate sector 'highly vulnerable' to money laundering: OREA – BayToday.ca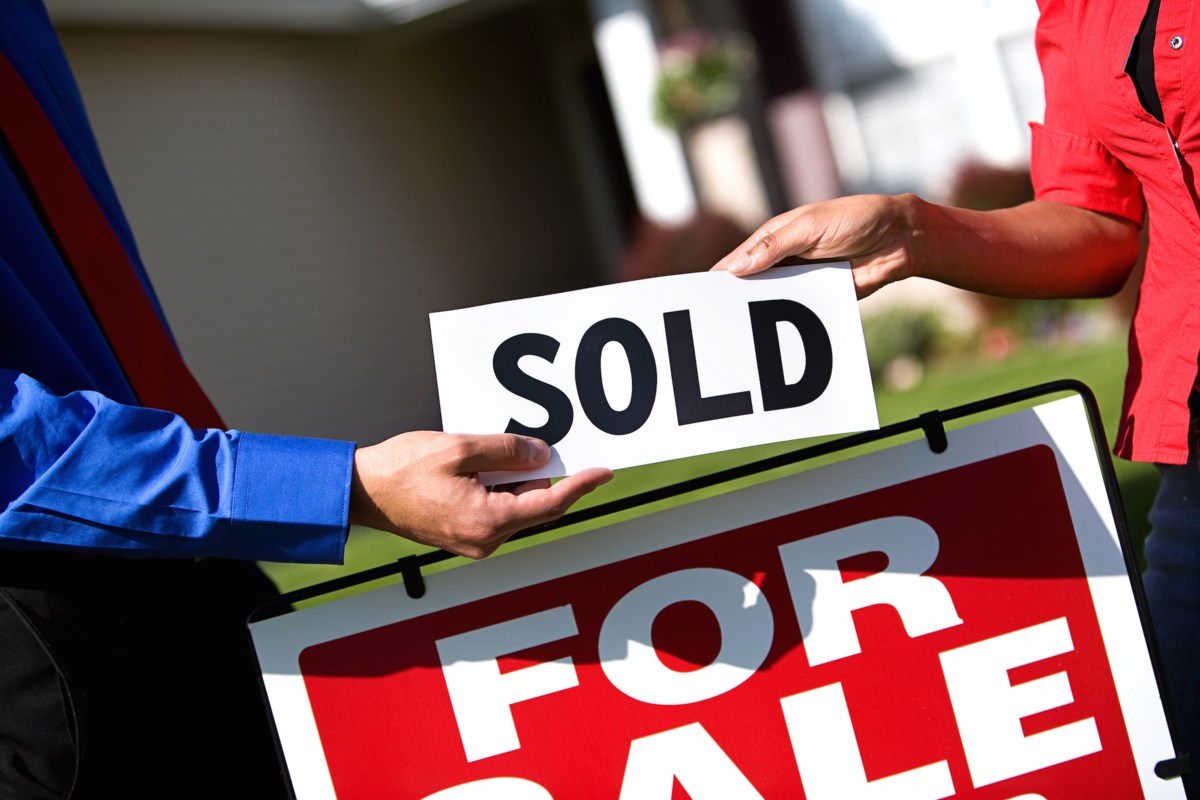 This week, the Cullen Commission investigating money laundering in British Columbia found that "real estate presents enormous money laundering vulnerabilities" and found gaps in provincial real estate legislation that put employees of developers and "For Sale By Owner" (FSBO) operators outside reporting requirements aimed at identifying suspicious transactions, according to the Ontario Real Estate Association. (OREA)
See: Money laundering report points to government, RCMP failures, but finds no corruption
"As Ontario continues to struggle with a housing affordability crisis, the Ontario Real Estate Association is calling on policy makers to get criminal money laundering out of the real estate market so young families aren't competing with corrupt officials and drug dealers when looking for their dream home," says a news release.
"There are concerns about unlicensed so-called real estate consultants and FSBO companies who are currently operating outside of consumer protection oversight, hiding behind numbered companies to conceal criminal activities. OREA agrees with B.C. Supreme Court Justice Austin Cullen's recommendations to tackle the problem."
"Report after report has shown that criminal money laundering, like B.C, is a major problem in Ontario" said OREA CEO Tim Hudak. "The Government of Ontario should follow B.C.'s lead and take steps to shine a light on dirty money that is crowding out hardworking families looking to achieve their dream of owning a home."
There are several things the Ontario government can do to fight money laundering in real estate including creating beneficial ownership registry using the land title system. A beneficial ownership registry would help stop the practice of criminals using shell companies to buy up Ontario homes, giving law enforcement and government an important tool to keep dirty money out of the Province's housing market adds the release.
"Sunshine is the best disinfectant when it comes to dealing with sophisticated criminals using shell companies and real estate to hide money," said Hudak. "A beneficial ownership registry would allow law enforcement, tax authorities, media and everyday citizens to search for properties of corrupt officials, their families or people they may know who are involved in money-laundering crimes, and better connect money from criminal acts overseas to the property purchased in Canada."
The Questionnaire: These real estate bigwigs have thoughts about the market – Toronto Life
John Lusink
President, Right at Home Realty
Dream job as a kid: "An adventurer, like Indiana Jones."

First thing you do in the morning: "Walk my dogs, Bella and Sophie."
Secret to success: "Perseverance. In real estate, you get told 'no' nine times before you hear 'yes.' "
Celebrity doppelgänger: "Michael J. Fox."

Toronto neighbourhood with the most untapped potential: "Bloor West Village. A lot of renewal can happen there."
How you would improve the Toronto real estate market: "More transparency in the bidding process. Buyers are mostly unaware of how it works."
Describe the current state of the GTA market: "We've seen a drop in activity directly related to an increase in mortgage rates."
How long until it corrects? "If we're fortunate and inflation comes under control, we might see a bit of a rebound in the fall 2023 market."
Describe your dream home: "A small house overlooking the ocean, in an undeveloped area in Mexico."
Is it a good time to buy a house? "If you plan to stay in the house for at least 10 years, it's never a bad time."
Is the Toronto market crash-proof? "Toronto is the financial centre of the Canadian market, so it's pretty close."
---
Phil Soper
President and CEO, Royal LePage
Dream job as a kid: "A photographer for National Geographic."

First thing you do in the morning: "Make a cup of coffee."
Secret to success: "Imagination. I always need to have a half-dozen ideas in the hopper, otherwise I'm not happy."
Celebrity doppelgänger: "Tom Hanks. We look similar and we're both affable."

Toronto neighbourhood with the most untapped potential: "The Port Lands. It has so much natural beauty."
How you would improve the Toronto real estate market: "Densification. We need more two-, three- and four-storey residential buildings."
Describe the current state of the GTA market: "It's recovering from the irrational exuberance of the pandemic era."
How long until it corrects? "It's correcting now. Prices will continue to flatten until the end of the year."
Describe your dream home: "Modern, with lots of windows and environmentally friendly features."
Is it a good time to buy a house? "The right time to buy a home is when you have the means and you or your family need it."
Is the Toronto market crash-proof? "Toronto is the biggest city in one of the best countries in the world. If there is any place a real estate investment is secure, it's here."
---
Tony Ma
President and broker of record, HomeLife Landmark Realty
Dream job as a kid: "Doctor. I wanted to cure cancer."
First thing you do in the morning: "Go for a walk and plan my day."
Secret to success: "Treating people sincerely."

Celebrity doppelgänger: "Jack Ma, co-founder of Alibaba, the e-commerce site. We have the same last name."
Toronto neighbourhood with the most untapped potential: "Don Mills and Lawrence. When they finish the LRT line, the community will grow and property values will go up.
How you would improve the Toronto real estate market: "Reduce taxes for developers, which will increase housing supply and improve affordability."
Describe the current state of the GTA market: "It's more balanced—there aren't as many crazy bidding wars."
How long until it corrects? "By September, when the market stabilizes and buyer confidence increases."

Describe your dream home: "A quiet, mid-sized home, backing onto a ravine or forest."
Is it a good time to buy a house? "Yes, especially if you have a family. The time you spend with them in the home is invaluable."
Is the Toronto market crash-proof? "It's a city with a rich history and a big population, so yes."
---
Chris Kapches
President and CEO, Chestnut Park Real Estate
Dream job as a kid: "A right winger for the Detroit Red Wings. My hero was Gordie Howe."
First thing you do in the morning: "Take a shower."
Secret to your success: "My parents, Alice and Danny. They taught me hard work and commitment."
Celebrity doppelgänger: "Dustin Hoffman."

Advice for your 18-year-old self: "Travel more. Go live in Paris."
Toronto neighbourhood with the most untapped potential: "Victoria Park."
How you would improve Toronto real estate: "More houses, fewer condos. The city has become endless corridors of glass and steel."
Describe the state of the current market: "Prices have plateaued."
How long until it corrects: "The market will never correct. There will always be a strong demand because of immigration."
Describe your dream home: "A Frank Lloyd Wright–style home—one level, very flat, lots of windows, situated in a forest-like setting, with lots of open space and contemporary art, maybe in Prince Edward County."
Is it a good time to buy a house? "If you're buying for long-term use, any time is a good time to buy, considering the consistent upward trajectory of the market since the '90s."
Is the Toronto market crash-proof? "Yes, because of high levels of immigration driving demand."
Real estate in Canada: Vancouver's Shaughnessy neighbourhood | CTV News – CTV News Vancouver
A recent browse of real estate listings in Vancouver showed that several mansions in one particular area of the city are for sale.
"Multi-award winning, opulent Shaughnessy home," one listing reads, asking nearly $20 million for the seven-bedroom estate.
"Rare availability in Prestigious First Shaughnessy," reads another listing, this time looking for $28.8 million.
"A rare opportunity to acquire one of Vancouver's most iconic estates," advertises an agent selling a $25-million home built in 1927.
A home for sale for $24.8 million is described as "situated on a prized .53 acre view property and located in the confines of Vancouver's ultra- exclusive and most prestigious First Shaughnessy enclave."
The homes are of various conditions and ages, but many are in Shaughnessy, and all will be multimillion-dollar sales.
It's not a cheap place to live. Most homes are single-detached and owned, not rented.
Most residents are white, according to data from the city. Most are married and have a post-secondary education, and the neighbourhood a median household income nearly double that of the city's average. .
So why are so many houses for sale in Shaughnessy right now? There are a few reasons, a local Realtor with luxury listings in the area told CTV News.
"Markets go through cycles," said Faith Wilson, president and CEO of faithwilson | Christie's International Real Estate.
"With the balancing of the market, we may have more 'days on the market,' but that is generally something we see across all segment types and ranges of price points."
She said a key is pricing "appropriately." Those properties get interest, get viewings and get sold.
"World events, interest rate and inflation are some of the factors that affect real estate markets, and with that said, properties continue to sell."
As for why so many homes appear to be for sale in that neighbourhood lately, there doesn't seem to be one major theme.
She said some sales could be due to the age of some of the properties – owners not wanting to take on major renovations – or that owners are seeing neighbouring homes selling for much more than they initially paid for theirs.
But usually, she said, it comes down to a lifestyle change: "whether sellers are simply downsizing or moving to the next chapter of their lives."
Wilson said this is much more likely to be a motivating factor when it comes to selling than liquidating an asset over fear of a changing market, or being inspired by neighbours cashing in.
For those considering a change due to increased interest rates and real estate forecasts, Wilson recommends being careful and finding good advice before making any decisions.
"I don't see any reckless sales, and most sellers have holding power to ride out a market correction," she said.
"The market has performed very well in the last two years, and yes, some may be liquidating to look for other opportunities. For other sellers, if they cannot get what they are looking for, they will simply hold or rent out until the market rebounds."
Victoria real estate sales drop as prices continue to climb – CHEK News
While fewer homes are selling in B.C.'s capital, prices continue on an upward trend.
In June, 612 properties sold in and around Greater Victoria — 19.6 per cent less than May and a 35 per cent drop year over year, according to the Victoria Real Estate Board (VREB).
Meanwhile, sales of condominiums were down 40.2 per cent from June 2021 with 202 units sold, as sales of single-family homes decreased 31.4 per cent over the same period with 302 sold.
Pointing to the latest data, VREB President Karen Dinnie-Smyth describes the market as "a bit more normal right now" and says inventory is inching closer to pre-pandemic levels.
"This is good news," said Dinnie-Smyth.
The 2,059 active listings for sale on the Multiple Listing Service (MLS) at the end of last month represented a 15.9 per cent increase compared to May and nearly double the 1,375 active listings at the end of June 2021.
"It may seem counterintuitive to continue to talk about the need for supply at a time when inventory is rising," said Dinnie-Smyth.
"We must keep the conversation alive, and we urge all levels of government to continue to aggressively address the housing supply situation. We need more supply of all types of housing."
In the Victoria Core, the Multiple Listing Service Home Price Index (MLS HPI) benchmark value for a single-family home hit $1,464,400 in June, the VREB says.
That's a 23.6 per cent jump year over year, when the benchmark value was $1,184,700.
READ MORE: Report shows nine million Canadians have given up on buying a home
The MLS HPI benchmark value for a condominium in the same area climbed 29.7 per cent to $643,100 last month, up from May's value of $633,800 and 29.7 per cent higher than June 2021.
In March, the B.C. government said people buying homes in the province's hot real estate market could soon be protected by a "cooling-off period" that gives them time to back out of an agreement.
According to Finance Minister Selina Robinson, the Property Law Amendment Act introduced in the legislature will help build the framework for a protection period for homebuyers to properly assess, finance and inspect the home they want to buy.
Still, some real estate experts voiced concerns, including University of B.C. Prof. Tsur Somerville, who said the legislation may allow purchasers to make offers without consequences, putting the seller at a disadvantage.
Looking ahead, Dinnie-Smyth points to "future challenges," including changing interest rates. She also says supply chain and labour constraints will also hamper the ability to create new homes at a pace to meet future growth.
"New supply will be the key to future housing attainability in our community," added Dinnie-Smyth.
-With files from The Canadian Press

Editorial Policies


Report an Error