REAL ESTATE TRANSACTIONS – Northwest Arkansas Democrat-Gazette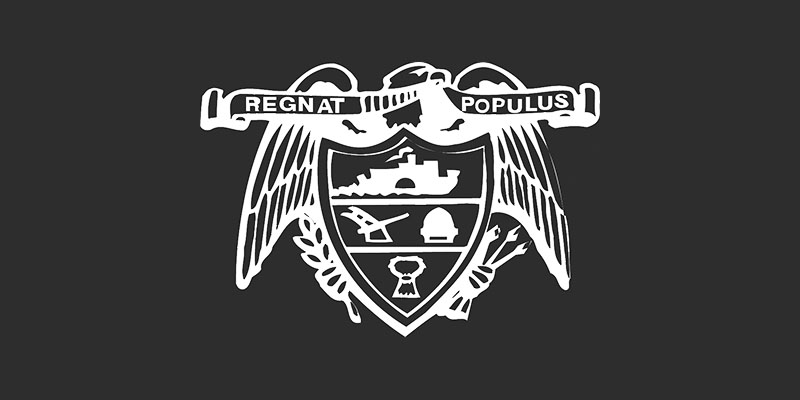 Pulaski County real estate transactions of $150,000 or more; deeds recorded Jan. 25-Jan. 29:
T.H. Little Rock, LLC and J.K. Little Rock, LLC to 7123 I-30, LLC, 7123 Interstate 30, Frontage Road, Little Rock, L2R, Tucker's Commercial Acres Replat, $2,600,000.
T.H. Little Rock II, LLC and J.K. Little Rock II, LLC to 1324 Henderson, LLC, 1324 Henderson Drive, North Little Rock, Pt. SW NW 36 & SE NE 35-2N-12W, $2,500,000.
Capital View Properties, LLC to TJM Third And Bishop Properties, LLC, 1900 & 1910 W. Third St., Little Rock, Ls6-7 B8, Union Depot; Blks. 4-5, Worthen; Ls7-8 B5 & L5 B6, Union Depot, $1,500,000.
Jeffrey L. Barber to Gerald C. and Judith A. Jones, L10, River Oaks, $1,005,000.
USP Land Holdings FP&P, LLC to BCR Investments, LLC, 1300 Bond Ave., Little Rock, Blks. 5 & 6, Manufacturer's; Pt.SW NW 12-1N-12W, $900,000.
Stevens Commercial Contractors, Inc.to Neil Brad Burnette and Andrea Gad-berry, 56 Falstone Drive, Little Rock, L23 B135, Chenal Valley, $754,307.
Yongchang Wang and Si Chen to Rochelle Alicia and Michael Aaron Johnson, 18 Accadia Court, Little Rock, L7 B126, Chenal Valley, $750,000.
Baring Cross Restoration, LLC to JRJ Building, LLC, 1301 W. Ninth St., North Little Rock, Ls9-12 & Ls1-2 B6, Vestal; Ls6, 2R, 9 & 11 B2, Giles; Ls12 & 3 B7, Vestal, $650,000.
General Mechanical Contractors and General Air Conditioning Corp. to Airmasters, Inc., 8107 Interstate 30, Little Rock, L6, National Investors Industrial Sites, $600,000.
Sandra Lee Yeary to Amy H. and Raymond E. Peeples III., 5113 Stonewall Road, Little Rock, L4 B26, Newton, $550,000.
Ghulam M. Khaleel to Christopher L. Merriott and I-Shin Wen, 9 LaMarche Lane, Little Rock, L1 B43, Chenal Valley, $520,000.
Bobby Loyd Boyanton Jr., and Alejandra Boyanton-Cano to Kyle Austin Morgan and Tessa M. Lee, 20 Cove Creek Point, Little Rock, L9 B23,Woodlands Edge, $460,500.
Ervin L.Vaught andThe Vaught Living Trust to Gene D. Adams Jr., L3 B38, Pleasant Valley, $447,000.
Connect Bank to United Lone Enterprises, LLC, L11, Rinke Garden Acres; Tract 1, Southland Acres, $425,000.
Terra Firma Project, LLC to Stephen P. and Glena J.Tipton, 19415 Summershade Drive, Little Rock, L28R B4, Wildwood Ridge Phase II Replat, $425,000.
Christy Garrett to William B. James, 42 Woodberry Road, Little Rock, L160, Longlea, $409,000.
Cynthia Lu to Jack Francis Dowling and Lisa Marie Thorpe and The Dowling/ Thorpe Family Trust, 1911 N. Cleveland St., Little Rock, Ls4-5 B1, Forest Park, $405,000.
Rodney and Shannon Hendrix to Joshua R. and Whitney Kasinger, 10 Marchwood Cove, Little Rock, L13 B1, Sienna Lake- Cooper Community, $402,000.
Gary Villines to David Matthew Morgan and Erin O'Leary, 317 Ridgeway Drive, Little Rock, Ls26-27 B12, Midland Hills, $400,000.
John B. Block and Rosalia Valdez Block/Rosalia N. Valdez to Larry J. and Elizabeth A. Smith and The Larry J. Smith And Elizabeth A. Smith Revocable Family Trust/The Smith Family Trust, L24 B2, Elmhurst, $375,000.
Federal National Mortgage Association and Fannie Mae to Nicholas Andrew Lewellen and Billie Chan, 1123 Kavanaugh Blvd., Little Rock, Ls11-12 B8, Midland Hills, $360,000.
The James Roeder Living Trust to Alonzo Livingston and Kathy Conyer, 1505 Milligan Drive, Maumelle, L1715, The Country Club Of Arkansas PRD Phase XXIV-A, $348,000.
Brian N. and Elizabeth L. Stiefvater to Rex Wayne and Sabra Curry, 8 Arles Drive, Little Rock, L62 B48, Chenal Valley, $341,000.
Patricia K. Craig to Jasher Henderson, Unit 2, Kennedy-Barton-Leonard HPR Of Barton Replat- Park Hill NLR, $335,000.
Federal National Mortgage Association and Fannie Mae to Alex Hernandex, 2809 Highline Drive, Sherwood, L75 B5, Creekside, $334,900.
William H. and Cynthia A. Byrd to Jared L. and Jennifer L. Averitt, 10 Windsor Valley Court, North Little Rock, L19 B7, Windsor Valley, $320,000.
Bradley T. and Amanda M. Rogers to Jonathan and Shalann Boyce, 1017 Oak Forest Circle, Sherwood, L20, Millers Glen Phase 2, $319,000.
Ryan James and Megan Maleah Brooks to LaTasha Nation, 9101 Johnson Drive, Sherwood, L13 B4, Creekside, $314,000.
Joseph Clay and Vickie D. Blackwell to Wendy Kaye Meadows and Freddy E. Dunaway II., 7301 Fourche Dam Pike, Little Rock, L2R, Clay Blackwell Replat, $310,000.
Nicholas C. and Sara Laine Rasmussen to Tad Christopher and Susan M. Tillemans, 14220 Longtree Drive, Little Rock, L55, Longlea Manor, $299,900.
Corey M. and Heather Davis to Jordan and Blake Forest Courtney, 2201 Ingleside Drive, Sherwood, L24, Millers Valley Phase I, $289,900.
Rodney B. and Evelyn C. Lewis to Victoria B. Dawson McPherson and Ika A. McPherson, 5 Mayberry Court, Little Rock, L61, Charleston Heights Phase II, $273,000.
Wendy L. Tittle and The Wendy L. Tittle Revocable Trust to Marcus and Lea Anne Motes, 4902 & 4910 Hatcher Road, Sherwood, Pt. SW SE 5 & Pt. NW NE 8-3N-11W, $272,000.
Tina S. Chandler to Mohamed H. Lahiani, 4405 Oaks Bluff Drive, Little Rock, L6, Oaks Bluff, $271,000.
Howard E. and Shelly Lyn Gough to Antonio Serna III., 401 W. Fifth St., North Little Rock, L24 B5, Faucette, $270,000.
Patricia Ann Conway and Frank Cavender Living Trust to William and Carolyn Buchman, 244 W. Maddox Road, Jacksonville, Pt. SE 6-3N-10W, $268,700.
ODS Enterprises, LLC to Gwendolyn and Ray Cobbs, 9 Benham Lane, Little Rock, L2 B7, Sienna Lake, $266,749.
Best Real Estate Investments, LLC to Sherri JoAnn and Raven Nycole Wilson, 15 E. Lake Drive, North Little Rock, L51 B48, Lakewood, $256,000.
Lena Belle Young Stafford Limited Partnership to Grayson Acres, LLC, Pt.SE 30-2N-10W; Pt. SW SW 29-2N-10W, $250,000.
Justin M. Elliott to Lorene J. Crain, L553R, The Country Club Of Arkansas, $245,000.
Jerry Lamar and Tami Taylor Johnston to Alexandra Savenka, 1108 N. Spruce St., Little Rock, L14 B4, Hillcrest, $243,000.
Robbie Lee Dillon, Timothy Scott Harrison and The Harrison Family Trust Number One to Shirley D. Hancock and Debra Stewart, 221 N. Claremont Ave., Sherwood, L10 B1, Queensbrook, $240,500.
Elizabeth A. Gadberry to Ashley Lauren Wilson, 109 Orchid Drive, Maumelle, L79, Waterside, $240,000.
Orgil Ganbold and Byambajav Zolzaya to Todd Weaver, 153 Obsidian Drive, Sherwood, L44 B4, Stonehill Phase II, $240,000.
Jennifer M. and Brent E. Burgin to Montrell Murray, 1 Trent Jones Cove, Sherwood, L1A, Fairway Park, $240,000.
Haybar Properties, LLC to A & A Investments, Inc., Ls1-3 & 10 B2, Fulton, $240,000.
Joshua Griffith and Anna-Grace Caroline Hurt to Maxwell and Brooke Good, 6418 Brentwood Road, Cammack Village. L21, Cammack Woods, $240,000.
David Mathew Morgan to Megan Leigh Hoyt, 11215 Gila Valley Drive, Little Rock, L8 B37, Pleasant Valley, $225,000.
Sarah Jane and Cody Ray Copeland to Morgan and Matthew McClintic, 3120 N. Cypress St., North Little Rock, L7 B22, Park Hill NLR, $223,000.
Riviera Partners, LLC to Kathy Dee Winn, Unit 406, Riviera HPR, $220,000.
Amy E. Harrison to DGA Properties, LLC, 6109 Kenwood Road, Cammack Village, L251, Cammack Woods, $219,900.
Nplus1 Data Solutions, LLC to Roy-den H. and Kimberly A. Gibson, 24201 Burlingame Road, Little Rock, Pt. SE NE 31-2N-14W, $217,500.
Terry L. and Dorothy L. Johnson and The Terry And Dorothy Johnson Living Trust to Aminah R. Eddings, 10 Summit Ridge Drive, Little Rock, L4 B1, Summit Ridge, $215,000.
Sarah Frances Hundley Wilf and The Sarah Frances Hundley Wilf Revocable Trust to John T. Whittier and Brooke Elizabeth Jarrett, 8201 Leatrice Drive, Little Rock, Ls16-17, Sheraton Park Section B, $215,000.
Michael Wayne and Teresa Dianne Johnson to Madison R. Sipes, 4 Zircon Drive, Maumelle, L181, North Pointe, $215,000.
Thomas P. and Mary L. Benfield to Payton and Tamara Baker, 2423 Brasco Road, Jacksonville, Pt. S/2 NW 25-4N-11W, $214,900.
Catherine S. Noernberg/Catherine S. Mulkey to Gregg and Julie Curtis, Pt. NW 24-2N-15W, $210,000.
Susan Ruth Witlowski to Hum Watts, LLC, 4802 MacArthur Drive, North Little Rock, Tract C, Theresa Annex Unrecorded, $210,000.
Timothy Royce and Teena R. Hoover to Crystal D. Young, 15221 Wade Blvd., North Little Rock, Ls21-22, Castlewood Unrecorded, $209,000.
Danny E. and Melissa D. Godfrey to Nanah T. Kim, 113 Ridgeland Drive, Maumelle, L146, North Ridge, $206,000.
BNT Properties Corp. to Golden Investments, LLC, 2405 S. Battery St., Little Rock, L1 B9, McCarthy, $205,000.
Tessa L. and Jeffrey T. Higgins to Nathan and Samantha Ashley, 103 Dexter Ave., North Little Rock, L15 B132, Park Hill NLR, $202,500.
Mark S. and Suzanne M. Evans to Ryan T. and Ann E. Janssen, 1805 Airborn Drive, Jacksonville, L243, Base Meadows Phase I-A, $199,900.
Teresa Ann Sazama and The Mary Ann Moran Revocable Trust to David Epperson, 22525 Wyldwood Drive, Little Rock, Ls28-29, Wylde-wood Phase 2, $197,000.
Joshua Ryan and Whitney Leigh Kasinger to Toby Pearson and Andrea Black, 14003 Applegate Place, Little Rock, L121, Otter Creek Community Phase I, $196,000.
Rae-Lene Wolf-Nichols/Rae-Lene Wolf to Ebony Sade Jackson, 202 W. Scenic Drive, North Little Rock, L5 B4, Broadview, $190,000.
Parkinson Building Group, Inc. to Richard Edwin Phelan, The Richard Edwin Phelan Revocable Trust, Mona Lynn Thompson and The Mona Lynn Thompson Revocable Trust, L4, Quick's Lake Place, $190,000.
Robert L. and Denise A. Wolfe to Geoffrey Mason Carter, Kathy Lynn Dawson-Carter and Jessica Utley, 21 Camp-den Hill Road, Sherwood, L164, Silver Creek Phase V, $189,900.
Ashley A. and Steven Russell Wilson to Katherine G. Faulk, 4613 Lochridge Road, North Little Rock, L36 B207, Park Hill NLR, $186,000.
S. Anne Goodman to Mary S. Baguley, 2200 Andover Court, Apt. 1102, Little Rock, Unit 1103, Andover Square HPR Phase II, $184,600.
Thomas A. and Deborah J. Baker to J. Michael Jaynes and Sally A. Nungesser, Tract 11, Cottonwood Estates Unrecorded, $180,000.
Garry and Donna Nolan to Wayne and Carol LaFrance, 1317 Huntsmoor Road, Sherwood, L25 B3, East Meadow, $179,900.
Shelley Jenkins Muscovalley and The Shelley Jenkins Muscovalley Revocable Trust to Toneisha Harper, 9806 Merlot Lane, North Little Rock, L16, The Villages At Merlot Lane, $179,900.
Ron Davis Property Management, LLC to Ted and Kirsten Fredrich, 15 Breeds Hill Court, Little Rock, L543, Walnut Valley Third, $179,000.
William Fagan to Edward Hunter, 5517 Pin Oak Lane, North Little Rock, L320, Trammel Estates Phase II, $177,000.
James E. and Betty Ann Mowrey to Brett Chapman and Roger Neil Lewis, 2203 Peach Tree Drive, Little Rock, L9, Sandpiper Section A, $177,000.
Lyons Properties, LLC to Samuel Bruce and Hannah James Eddington, 1108 Skyline Drive, North Little Rock, Ls16 & 16A B124, Park Hill NLR, $175,500.
Magna Six Investments, LLC to Sanders Plumbing, Inc., L6R2 B5, Northshore Business Park, $175,000.
Kerry Allen and Ashley Elizabeth Wygal to Adrian and Billy Ballard Jr., 24 Meadow Ridge Loop, Maumelle, L69, Meadow Ridge, $172,500.
Rausch Coleman Mid-Ark, LLC to Rudnick Caldwell Sr., 5649 Black Oak Cove, Sherwood, L233, Trammel Estates Phase IV-B, $172,350.
Albert E. VanPelt Jr., to Tyler S. and Kalyn M. Thomas, 4 Kingsbridge Way, Little Rock, Apt. 4, Kingsbridge Townhomes HPR 1, $171,500.
Rausch Coleman Mid-Ark, LLC to Ebony L. Watson and Cortney D. Ervin, 5633 Black Oak Cove, North Little Rock, L231, Trammel Estates Phase VI-B, $170,775.
Wilmington Savings Fund Society, FSB and Christiana Trust to Charli Sahr, 42 Woodridge Drive, Little Rock, L53, Woodridge Estates, $165,000.
Lynn B. and William B. Brooks to Joanna E. Hyatt, 6500 W. Markham St., Little Rock, L45, Plaza Heights, $163,000.
Shervin Djafarzadeh to Stephen Heller, 24 Wagon Wheel Court, Little Rock, L150B, Point West Second, $159,900.
Jacob Adams to Evan J. Johnson, 44 Meadow Ridge Loop, Maumelle, L75, Meadow Ridge Phase II, $159,900.
Cynthia A. Parkison to Christopher A. and Ashley DeLeon 14 Kings Court, Little Rock. L387, Pleasantree First $159,000 Harriette Gilbert, Darrell J. Gilbert, Kathleen Gilbert and William David Gilbert Jr., to Kelly L. Sedlacek, 8809 Ridgeview Cove, Sherwood, L112, Miller's Crossing Phase 2, $157,017.
Rausch Coleman Mid-Ark, LLC to Amy Sibrava, 6616 Trammel Estates Lane, North Little Rock, L242, Trammel Estates Phase VI-B, $156,525.
Jonathan Leader to R.E.R. Of Little Rock, Inc., 1819 N. McKinley St., Little Rock, L10 B7, Forest Park, $156,000.
Sunlight Management Services, LLC to Alfred and Sonia Mitchell, 135 Whispering Oak Trail, Little Rock, L12, Whispering Oaks, $155,000.
Janean M. Henn Essy to Sheree Lachelle Moore, 616 Ferry St., Little Rock, L9 B2, Stevenson, $155,000.
Marcus Adam and Ashley Lauren Roberson to Tommy Gene Gibson, 3717 Loch Lane, North Little Rock, L52 B203, Park Hill NLR, $154,900.
Federal National Mortgage Association and Fannie Mae to Keith Simmons, 23 Crownpoint Road, Little Rock, L243, Colony West Third, $154,900.
GCP Raises $2.3 Billion for Logistics Real Estate Investments – BNN
(Bloomberg) — Real estate focused investment firm GCP said it closed a $2.3 billion fund that will be used to buy and operate warehouses tied to logistics and e-commerce.
The fund has already acquired about 25 million square feet of real estate and will will look to buy about 25 million more, GCP Chief Executive Officer Alan Yang said in an interview. Los Angeles-based GCP is aiming to own about 100 properties in the fund.
Yang said it's GCP's first discretionary fund and is unlike previous vehicles tied to specific investments.
GCP spun out of Singapore-based investment manager GLP in 2019 following Blackstone Group Inc.'s $18.7 billion acquisition of GLP's U.S.-based assets. Yang, who was GLP's chief investment officer, founded GCP after it took on $1.1 billion of GLP assets that weren't part of the Blackstone deal.
GLP is a limited partner in GCP, alongside other investors including Goldman Sachs Group Inc. and several pension funds, according to people familiar with the matter who asked not to be identified because the information was private. Representatives for GLP and Goldman Sachs couldn't be reached for comment.
Yang, who founded the firm with former colleagues from Blackstone where he worked earlier in his career, said he's betting on e-commerce to keep driving the need for warehouses to help in the last-mile delivery of goods.
"Logistics 1.0 was about delivering wholesale goods," Yang said. "Logistics 2.0 is now about retail and direct to consumer — getting goods to people's doorsteps for the lowest price and least amount of time."
Logistics Boom
The GCP fund will focus on real estate logistics, investing and acquiring warehouses and other facilities in key markets across the U.S., chiefly Seattle, Los Angeles, Miami, Portland and the northeast corridor via eastern Pennsylvania.
GCP also owns and operates Modlo, a logistics platform founded in 2019 that operates its properties and serves as its consumer-facing brand. Modlo's clients include Amazon.com Inc., which leases a Seattle property that was custom-built for the e-commerce giant, Yang said. Other big clients include Keurig, Dr. Pepper, DHL and FedEx, he said.
Modlo's staff — part of GCP's total team of about 35 employees — also helps identify new assets for investment.
The logistics real-estate world already has some big players, including real estate investment trust Prologis Inc. and Blackstone, which created a company called Link to manage its U.S. logistics real estate.
One of GCP's largest deals was a $308 million portfolio of properties in Pennsylvania and Central California that it bought from USAA. It has invested about 60% of the fund and will start raising its next one when 75% of it is deployed, Yang said.
GCP's Design
"How we designed GCP and the fund is that it can go anywhere on the risk spectrum," Yang said. "We're agnostic to specific deal size or market."
Yang said that the fund is targeting mid-teens returns for the fund.
©2021 Bloomberg L.P.
In its latest crackdown, China intensifies focus on real estate – Aljazeera.com
After a years-long campaign to tame property prices, China is upping the ante to break a stubborn cycle of gains that's made homes increasingly unaffordable.
In recent days, China jacked up mortgage rates in a major city, vowed to accelerate the development of government subsidized rental housing, and moved to increase scrutiny on everything from financing of developers and newly-listed home prices to title transfers. Echoing Xi Jinping's famous words that "housing is for living in and not for speculation," Vice Premier Han Zheng added that the sector shouldn't be used as a short-term tool to stimulate the economy.
The intensified focus on real estate — an industry that was already under the scanner — mirrors broader crackdowns on businesses such as education that are seen as widening social inequities. As China's economy slows and President Xi tries to increase the nation's birth rate, the policies underscore the Communist Party's growing resolve to respond to mounting dissatisfaction with hoarded wealth and narrowing avenues for advancement.
"China's property sector has been one of the biggest sources of discontent and the government is hell bent on controlling prices so it doesn't lead to social unrest," said Beijing-based Liao Ming, a founding partner of Prospect Avenue Capital. "The measures echo the policy curbs in education in that they are aimed at easing public angst against inequity."
While China has spent years trying to cool property prices, analysts say this round of crackdowns will be different. One clear signal came in Vice Premier Han's comments on steering away from using real estate to provide short-term boosts for the economy.
"In the past, Beijing has consistently used the property sector to stabilize overall growth," Nomura analysts led by Lu Ting wrote in a research note, adding that they expect Beijing to change its playbook. Policy makers won't lift property restrictions this time partly due to concerns about a systemic financial crisis, the analysts wrote.
Another signal came from the unusually large number of government entities that vowed recently to strengthen measures on everything from project development and home sales, to rental and property management services. Eight policy bodies said in a joint statement that they would step up penalties for misconduct. In the line of fire will be developers that default on debt repayments, delay deliveries on pre-sold homes or elicit negative news or market concerns.
Local bureaucrats' careers are on the line. Officials in cities that lack sufficient regulations and experience rapid price spikes will be held accountable, Zhang Qiguang, an official for the Ministry of Housing and Urban-Rural Development said on July 22.
On Monday, commentary from state-media Xinhua urged governments across the nation to keep home prices at a reasonable level and make it an urgent task.
"New residents and young people can't afford to buy or rent good homes," the editorial said. "Those problems are especially acute in cities with population inflow and metropolises."
Troubled Developers
Investors have responded by selling property stocks, with the recent stream of news piling pressure on developers that were already being pressed to deleverage and meet China's "three red lines" on debt metrics.
China Evergrande Group shares were little changed as of 14:13 p.m., after plunging more than 40% in just under two weeks. A Bloomberg Intelligence index of 33 major Chinese developers mostly traded in Hong Kong dropped for a fourth consecutive day on Wednesday.
China Chengxin International Credit Rating revised its outlook for the country's real estate sector to negative from stable on Monday, citing concerns about policy tightening and weakened investor confidence.
"Owning property is one of the key ways in which income inequality has worsened in China so the clamp down will come and will be severe," said Alicia Garcia Herrero, the Hong Kong-based chief economist for Asia Pacific at Natixis. The cost of mortgages will increase, particularly for those with multiple homes, as will things like property taxes, she estimated.
The policies are here to stay, Ren Yi, the social media commentator and Harvard University-educated princeling otherwise known as Chairman Rabbit, wrote in commentary online.
"The nation's leaders are looking at this issue from a bigger point of view, property isn't just a economic tool, it sits at the root of all social economic and political issues, and must be dealt with," Ren said.
Balancing Risks
The Chinese government needs to maintain a delicate balance. The real estate sector accounts for 13% of the economy from just 5% in 1995, according to Marc Rubinstein, a former hedge fund manager who now writes about finance.
Policy missteps could have unintended consequences for the banking system. Chinese banks had over 50 trillion yuan ($7.7 trillion) of outstanding loans to the real estate sector, more than any other industry and accounting for about 28% of the nation's total lending.
Of those loans, about 35.7 trillion yuan were mortgage loans to households and 12.4 trillion yuan were for property development, according to official data.
But all signs point to the government's determination to ensure social stability, even if it spells near-term turmoil for capital markets. Just in June, Guo Shuqing, chairman of the China Banking and Insurance Regulatory Commission, warned against betting that property prices will never fall.
"Property is the single most important source of financial risks and wealth inequality in China," said Larry Hu, head of China economics at Macquarie Securities Ltd. It "is worth watching."
Intense real estate market takes toll on one Vancouverite's grieving process – Business in Vancouver