Renting with a real estate broker – centris.ca
August 18, 2021
Renting with a real estate broker
Did you know that
a real estate broker can take care of all aspects of residential renting?
Whether you're a tenant or a landlord, your broker will support you every step
of the way.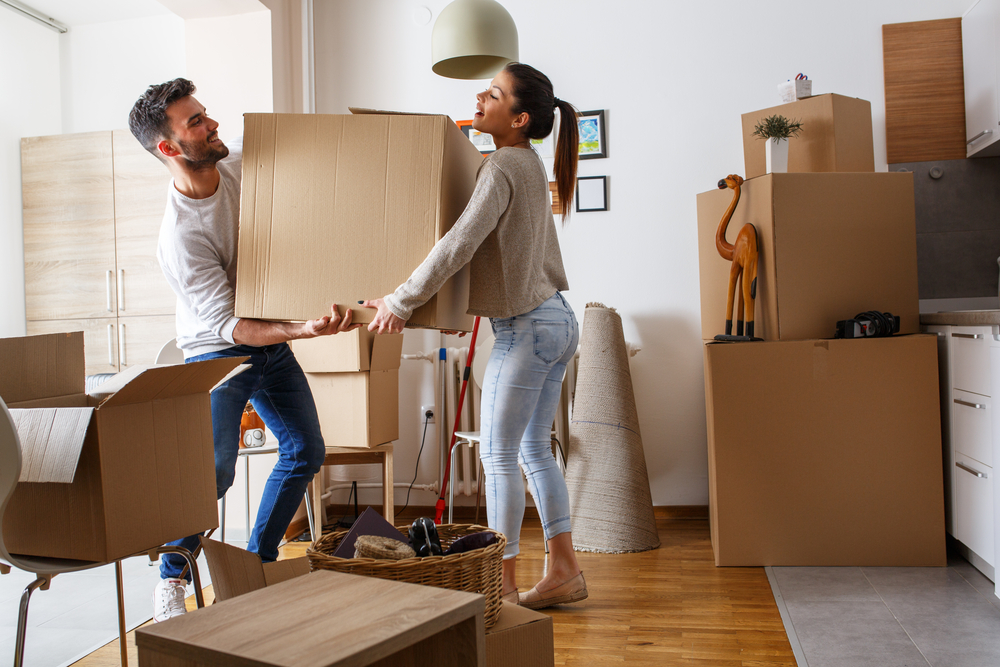 Are you a landlord?
Do you own a property
and are looking to rent it out? Have you considered entrusting this responsibility to a real estate broker?
They can help you find a tenant and save you time by taking care of all aspects of the rental.
In addition
to coordinating all of the visits to the property, your broker will advertise
and give visibility to the property, take care of credit investigations and fill
in the promise to lease with the future tenants.
The
landlord and the designated real estate agency will have to complete an Exclusive brokerage contract –
residential lease.
Although this is not a purchase or a sale, the broker is subject to the
regulations of the Real Estate Brokerage Act and must fulfill their duty to
verify information. They must also be familiar with the Act respecting the Régie du logement. This knowledge will enable your
broker to give you good advice.
Are you
a tenant?
A real
estate broker can assist you in your search for a property to rent. They will
identify properties that meet your needs and will guide you in filling in the Promise
to Lease.
A broker
can also provide clarification to tenants who wish to settle in an apartment or
condo located in a divided condominium by informing them of the regulations regarding
common areas, for example.
To find a
property for rent on Centris.ca, don't forget to select the "For
rent" box.

Find a real estate broker and a property to rent on centris.ca!
See also:
Real estate investors brace for new Liberal laws – Business in Vancouver
Thomas Davidoff, director of the University of British Columbia's Centre for Urban Economics and Real Estate, says the best way to keep housing prices from rising is to have policies that encourage home construction and more rental housing | Rob Kruyt
If real estate investors needed clarity on what the general public thought about the practice of buying and flipping Metro Vancouver homes, they got it in the 2021 federal election.
Vancouver Granville Liberal candidate Taleeb Noormohamed came under heavy fire after the media revealed that since 2005, he had bought and sold at least 21 homes within timeframes shorter than one year.
Many took to social media to express outrage that the Liberal Party of Canada candidate would do that when the party was promising to implement an "anti-flipping tax" that would be over and above the capital gains tax that real estate investors already have to pay on those sales.
Coverage of Noormohamed's dealings may have almost cost him the riding, which he was able to win in a squeaker when mail-in ballots were counted.
The issue became a flashpoint because the high cost of housing was a key issue for many voters.
Rentals.ca and Bullpen Research & Consulting's latest rent report revealed that the asking price for Vancouver one-bedroom apartments rose 15.7% in September compared with the previous September. That was the highest increase in the country. The $2,167 average monthly price for a one-bedroom apartment that landlords were asking in Vancouver was also the highest rate in the country.
The Liberals winning a minority government provides some clarity of what policies could be on the horizon to battle housing affordability.
In order for a newly purchased property to qualify as a principal residence for tax purposes, the owner must live in the property for at least one year. The result is that the tax that the Liberals have proposed for home resales would only be for properties that are not considered primary residences.
The Liberals would also need support from another party in Parliament to legislate the plan.
If the Liberals succeed in passing the plan, it will not be a silver bullet to affordability, said Thomas Davidoff, director of the University of British Columbia's Centre for Urban Economics and Real Estate.
"The reason people speculate is because they think prices are rising," Davidoff said.
The best way to keep prices from rising, he added, is to have policies that encourage home construction and more rental housing.
He praised the Liberals for recently tweaking the Canada Mortgage and Housing Corp.'s mandate to include rental housing, which he said could help create more rental units.
On the campaign trail, the Liberals promised to build, repair or preserve 1.4 million homes in the next 10 years.
The party also said a Liberal government would double the first-time home buyer tax credit – something Davidoff called inflationary because it gives new buyers more purchasing power.
The current system provides first-time homebuyers with a $5,000 non-refundable income tax credit. Doubling that amount would put up to $10,000 in those buyers' pockets.
"There will be action on the foreign buyers and foreign capital file," said Simon Fraser University director of the City Program, Andy Yan.
The Liberals promised in the campaign to implement a two-year ban on allowing foreign nationals to buy homes in Canada, but Yan doubts that the ban will materialize.
"If anything, it will be a foreign buyers' tax, because, hey, that's income," he said.
Real estate developers, such as Hold It All owner Chip Wilson, similarly, like the idea of taxing foreign buyers more than banning them.
"Let them buy, but make them pay a premium," Wilson told BIV.
Yan said that if the Liberals implement a new tax on reselling homes within a year of purchase, the levy is unlikely to evolve into being a tax on homes resold within longer timeframes.
Doing so, he said, would mean taxing primary residences, and though that would be popular among some voters, others would be irate.
A flipping tax is aimed at deterring speculative real-estate purchases, Yan said, whereas taxing principal residences is just a money grab.
Real Estate Wealth Lab chief intelligence officer Jennifer Hunt told BIV that she expects the Liberals will try to win support from another party to introduce a new multi-generational home-renovation tax credit for homeowners who want to add secondary units to their homes to accommodate immediate or extended family members.
Those upgrades would increase real estate values and could be inflationary.
The Liberals promised in the campaign that homeowners would be able to claim a 15% tax credit, up to $50,000, in renovation and construction costs for these upgrades. That means homeowners doing those renovations could pocket up to $7,500.
Another Liberal housing promise that hinges on support from the NDP, or another party, is to provide $1 billion in loans and grants to develop, or scale-up, rent-to-own projects with private, non-profit and co-op partners.
A typical rent-to-own scenario could be one where an individual commits to rent a property for a period of time and receives the option to buy the real estate at a locked-in price before the end of the lease.
"The policy that would be more likely to get passed, based on NDP support, would be to double the first-time homebuyers' tax credit," Hunt said.
The NDP promised in the campaign to extend the maximum amortization period for mortgages to 30 years, and this could be a part of horse-trading that the party engages in with the Liberals to support policies that the Liberals want to put in place, she said.
That Liberal policy could be the flipping tax, but Hunt still gives that policy only a moderate chance of becoming law.
"I don't believe that the appetite from the other parties would allow for that policy to go through," she said. •
Joseph Montanaro pleads guilty after letting someone else complete his real-estate training | CTV News – CTV News Montreal
MONTREAL —
One of Montreal's top real-estate agents — one who just handled the sale of the premier's mansion — is expected to pay a $20,000 fine after pleading guilty to breaching his industry's ethics code.
Joseph Montanaro entered the guilty plea Tuesday during a disciplinary hearing for the Organisme d'autoréglementation du courtage immobilier du Québec (OACIQ), the body that governs real-estate brokers in Quebec.
The complaint, filed by OACIQ official Alexandra Tonghioiu, stated that between 2018 and 2019 Montanaro "allowed, permitted or requested a third party to take training courses in his place in order to complete his OACIQ continuing education program training program."
The offence is in violation of several sections of the Real Estate Brokerage Act. Brokers are required to accumulate "a certain number of continuing education credits" to complete the Mandatory Continuing Education Program (MCEP) every two years in order to maintain their licence and to keep their knowledge of the industry up to date, according to the OACIQ website.
Lawyers for Montanaro and the OACIQ agreed on the $20,000 penalty, which the discipline committee accepted after receiving a joint summary of facts in the case.
It's believed to be one of the highest fines ever issued for realtors in Quebec.
AGENT SOLD PREMIER LEGAULT'S MANSION
Montanaro, who counts celebrities like Céline Dion and hockey player PK Subban among his previous clients, is one of Montreal's highest-profile brokers, specializing in the sale of multi-million dollar homes in the city's wealthiest neighbourgoods.
Two weeks ago, he sold the 18,000-square-foot mansion of Premier Legault. The Victorian-style home in Outremont was listed for $4,995,000 and has eight bedrooms.
The home sold for less than the listing price, a source confirmed to CTV News.
The complaint against him appears to have been brought on by some bad blood within the real-estate market in Montreal. OACIQ was notified of the violation from Montanaro's competition, according to his lawyer Alain Mongeau, who attended the hearing on Tuesday.
"It came in from the competition — people that are competing with Mr. Montanaro in the real-estate market," Mongeau told CTV.
In explaining the nature of the offence, he said an ex-employee of Montanaro did the training on his behalf and claimed that he authorized it, but Montanaro doesn't recall approving it, Mongeau explained.
"It's a mistake and he's sorry for it," Mongeau said, adding that the whole process was allegedly fueled by Montanaro's rivals.
"He's angry that his competition would try to compete in this fashion rather than by providing good services," he said.
"It's an actual complaint by competition — why would they do that? It's to harm his reputation for their own benefit."
Novel $10.7 Billion Swedish Deal Reinvents Real Estate Finance – BNN
(Bloomberg) — A historic shift in how Swedish property firms fund themselves was already underway before a little-known private company revealed a $10.7 billion acquisition that will put the trend firmly on the map.
Heimstaden Bostad AB — owned by Ivar Tollefsen's Fredensborg AS and pension funds — says it will use debt capital markets to refinance a jumbo bridge facility for the largest ever private property transaction in the Nordic region.
The deal highlights a shift by real estate companies in the biggest Nordic economy into both bonds and euros. The trend is driven by a quantitative easing-fueled property boom that's allowing companies to raise more money than is available in the local market.
"The real estate sector has grown so much because companies have replaced secured bank financing with unsecured bond financing," said Max Berger at DWS Investment GmBH. More broadly, Europe's property industry has become "the fastest growing in euro investment grade in the last couple of years."
Since 2010, the number of real estate issuers in the euro investment grade market has increased to 69 from five, according to Berger, who manages 6 billion euros ($7 billion) of bonds. Euros have now overtaken Swedish krona as the main funding currency for outstanding bonds sold by the country's property companies.
Heimstaden Bostad's bridge loan "will clearly be refinanced mainly in euro bonds," said Anders Holmlund, head of bond origination at Svenska Handelsbanken. The banker adds that the domestic krona market "isn't a realistic alternative" given the short time frame.
The boom in real estate bonds can be seen in its dominance of the Swedish central bank's balance sheet, where more than half of the Riksbank's corporate bond holdings come from property companies.
The European Central Bank's bond-buying program is adding further fuel to the market, according to Holmlund.
And the broader buyer base is allowing Swedish property companies to expand massively. Samhallsbyggnadsbolaget i Norden AB, for example, announced a plan recently to nearly triple its property portfolio size to 300 billion kronor ($34.4 billion) by 2026.
"We will focus more on euro in the future," Marika Dimming, a spokesperson, said in an interview. "It's a natural progression for us," she said, adding that "the trend is also to set up a subsidiary in the euro area so that the bonds can be bought by the ECB in their QE program," she said.
But a summer rally in Swedish house prices, warnings of excessive valuations in share prices and concerns about a withdrawal of central bank stimulus have stoked concern among politicians and analysts alike.
Equity analysts at Svenska Handelsbanken said they have "a clear negative tilt towards the sector universe," citing "disturbances in the increasingly important capital markets" triggered by QE tapering as a possible downside catalyst.
Still, euro bond investors are attracted to Swedish residential firms' risk-return profile compared with western European office companies, said DWS's Berger.
"Nordic players have provided us with interesting sub-sectors that have defensive characteristics, but trade in line with the wider sector," the Frankfurt-based portfolio manager said, adding that sub-sector selection within real estate is key to making profitable investments.
"The pandemic has been a good stress test for real estate companies' balance sheets," he said. "Even hotel and retail focused companies have weathered the pandemic."
©2021 Bloomberg L.P.