Revealed: This Little-Followed Real Estate Stock Could Make You Rich – The Motley Fool Canada
One of the fun things about following the Canadian stock market is there are often opportunities to load up on fantastic stocks that many fellow investors have never heard of before.
Why do these great stocks fall through the cracks? I think one reason is because many Canadian investors focus their attention on U.S. companies, convinced the world's largest economy is the only answer. There's nothing wrong with stuffing your portfolio with U.S. stocks, but investors should also remember that there are great opportunities here in Canada as well.
Let's take a closer look at one such opportunity, a company that has posted a compound annual growth rate of more than 17% over the last 20 years. Despite such a good performance, it's doubtful many have even heard of this company.
A different kind of apartment owner
Led by CEO Bob Dhillon, Mainstreet Equity Corp (TSX:MEQ) takes a slightly different approach to buying apartments.
Most of Mainstreet's competitors are only interested in larger assets, properties consisting of 50 or 100 units. This makes it efficient enough for them to insert a property manager without having to spend too much.
Mainstreet does things much differently. The company acquires smaller buildings, including properties with as few as a handful of units. Usually, these properties require some renovations to bring them up to a higher standard. Since it owns so many of these smaller buildings – which are strategically located close together – Mainstreet can create the same kind of efficiencies that way.
The reason why Dhillon and his team focus on this strategy is there are way more acquisition possibilities and, perhaps most importantly, more opportunities for the company to score a deal. Once one of these buildings is acquired – usually for far less than its replacement value – the property is renovated and then refinanced, extracting the equity which is then used for a down payment on the next deal. It's a wonderful strategy that allows Mainstreet to grow without having to constantly go back to the capital markets.
The portfolio today consists of just over 13,000 apartments in 12 different Western Canadian cities. Approximately half of Mainstreet's units are located in Calgary and Edmonton, with other major markets including Regina, Saskatoon, Surrey, and Abbotsford.
Mainstreet has been adding properties at a frenzied pace over the last few years, buying 601 units in 2017, 1,296 units in 2018, and a further 1,118 units in 2019. Weakness in the energy market has hit Western Canada hard, and Mainstreet is taking advantage to bolster its portfolio at bargain prices.
Another thing Mainstreet does a little differently is that it doesn't pay a dividend. While this does alienate a certain number of potential investors, it gives the company a pretty unique structure. Long-term buy-and-hold investors can defer taxes for a number of years this way, which has a pretty compelling appeal.
And despite quietly being one of the TSX's best long-term performers, Mainstreet shares are still attractively valued today. They continue to trade at a nice discount to management's estimate of net asset value.
The company should also grow its funds from operations as properties that are being renovated get completed and start contributing to the bottom line. Additionally, it will also get a nice boost when the Alberta economy shakes off its current weakness and starts to grow again.
The bottom line
Despite posting excellent results for more than two decades now, it's easy to see continued upside for Mainstreet Equity. The company still has loads of growth potential in Western Canada, and it could easily move into new markets, too. It's the perfect stock to tuck away in your portfolio and forget about for a few years.
Amazon CEO Shocks Bay Street Investors By Predicting Company "Will Go Bankrupt"
Amazon CEO Jeff Bezos recently warned investors that "Amazon will be disrupted one day" and eventually "will go bankrupt."
What might be even more alarming is that Bezos has been dumping roughly $1 billion worth of Amazon stock every year…
But Bezos isn't just cashing out, he's reinvesting his money into a company utilizing a fast-emerging technology that he believes will "improve every business."
In fact, this tech opportunity could be bigger than bigger than Amazon, Tesla, and Berkshire Hathaway combined.
Get the full scoop on this opportunity that has billionaire investors like Bezos convinced – before it's too late…
Fool contributor Nelson Smith has no position in any of the stocks mentioned.
Real estate downturn could be good news for Sault home buyers – SooToday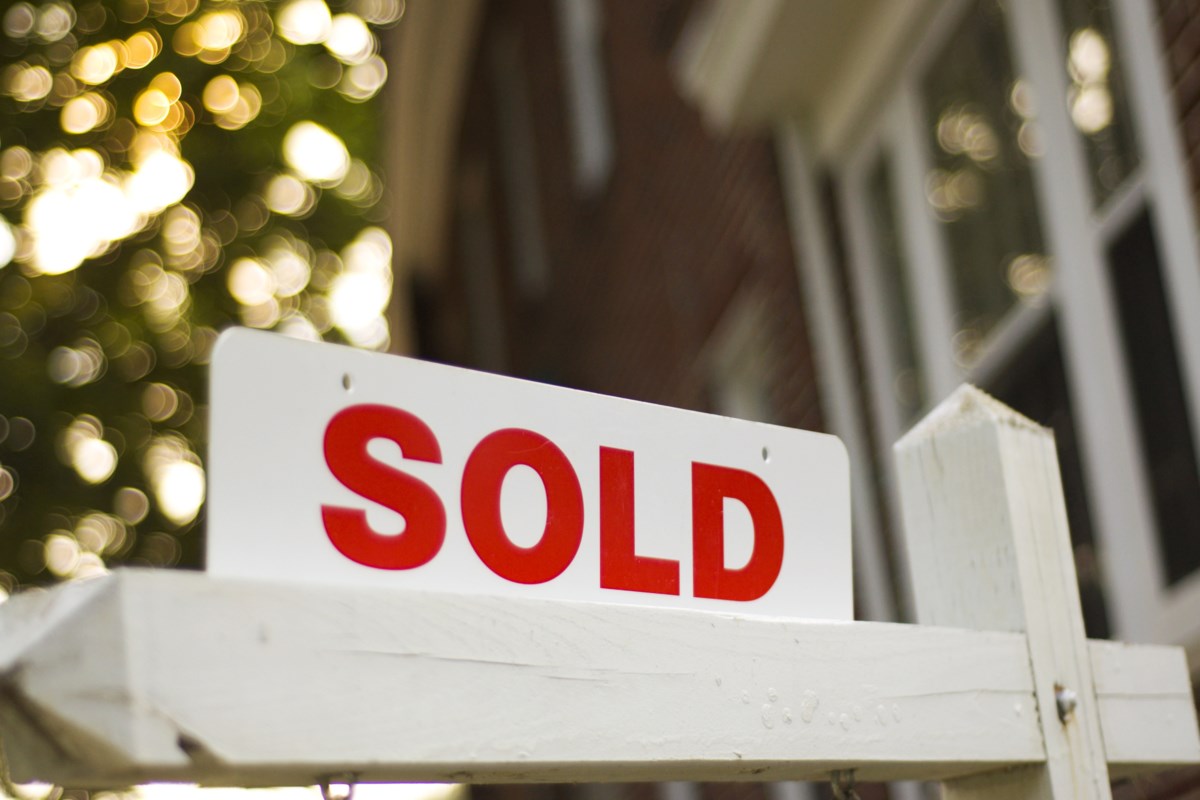 RBC – Canada's largest bank – foresees the country's real estate bubble popping with a big downturn in both sales and prices.
With inflation pushing lending rates up, those rising rates are expected to cool down the real estate market.
As reported earlier, local home sales were down significantly in July as compared to July 2021 but the average price was still up at $320,314 – a 20.3 per cent increase from last year.
While RBC forecasts the overnight rate will climb to 3.25 per cent by October, the bank and real estate industry experts see the anticipated downturn in prices as a correction and a welcome change.
"What we're experiencing in Sault Ste. Marie is more of a market stability, which to me is a good thing because it's allowing buyers to have a little more power to buy a home," said Jonathan Mogg, Sault Ste. Marie Real Estate Board president.
That could turn out to be good news for first time home buyers in the Sault, some of whom lamented back in March that out of town home buyers, many from southern Ontario, were paying big money for homes in the Sault, those buyers either GTA residents eager to relocate away from the hustle and bustle or absentee buyers purchasing Sault homes and renting them out.
That trend squeezed out many Sault residents desiring to buy a house in their hometown.
"That seems to be cooling off," Mogg told SooToday.
"Big time investors will always be in play, people who are in southern Ontario and decide that they want to invest in housing but can't afford that market so it's been pushing those kinds of people up north. But we're noticing that with the interest rates going up there's a lot less of those types of investors entering the local market, so that's positive."
"It's kind of hit a point where a lot of people have cooled off on the idea of investing in housing so that's good for the local people because now they're starting to have a chance at buying a home again," Mogg said.
"What I'm noticing is that a lot of buyers who were previously disillusioned are starting to come out of the woodwork and getting excited about trying to buy a house again. That's awesome because these are people who had tried previously and the market was just too hot for them at the time. Now they're seeing things cool off a little bit so it's spurring them to say 'okay, now's the time I'm actually going to buy a house, this is it.'"
"It's good to see that," Mogg said.
Mogg said renting a home is still an option for those who can afford it because the average three bedroom bungalow in Sault Ste. Marie's price is approximately $320,000 – making it hard for anyone with a budget under that amount.
That can cost between $1,500 and $2,000 a month.
That's not the best option for most people, but the option is there for those who have the cash.
As far as apartment rentals are concerned, rates for two bedroom apartments in the Sault cost at least $1,300 a month.
Though realtors naturally prefer people to buy homes as opposed to renting them or renting apartments, Mogg said "it goes beyond a professional thing. Being a member of this community I want everybody to have the chance to have good quality housing."
Canada real estate market: Mortgage rates hurt Vancouver sales | CTV News – CTV News Vancouver
Properties are selling for less and staying on the market longer, recently released reports on real estate in British Columbia show.
The B.C. Real Estate Association said in a report Thursday that high mortgage rates across Canada continue to impact home sales in the province, and many regions are seeing sales below normal levels.
The BCREA reported a 42 per cent drop in sales in July, compared to the same month last year.
As sales decline, there are now 28 per cent more available homes on the market compared to a very low inventory in 2021.
The association noted the inventory is still low this year, but the slow pace of sales has tipped some regions into balanced, or even buyer-favouring, markets.
At the same time, buyers are still paying more than they were in 2021.
Data from the group HouseSigma published earlier this week showed July's median price in Metro Vancouver is now at $880,000. The BCREA had the average across the entire province at $923,449.
According to HouseSigma, the median it's seeing now is 0.9 per cent lower than the average price in June of this year, but slightly higher than in July 2021.
Looking at the last six months, the median for the region as a whole has dropped 14.4 per cent, the company said.
HouseSigma looked at specific municipalities, and found that buyers in Delta and Surrey are seeing the biggest decreases in price when comparing July to February.
According to its data, the median in Delta is down 24.7 per cent, and in Surrey, 24 per cent.
Coquitlam is the only municipality it looked at where buyers are actually paying a bit more (3.9 per cent) than they were towards the start of the year.
UAE new reporting requirements targets real estate transactions settled with digital currencies – CoinGeek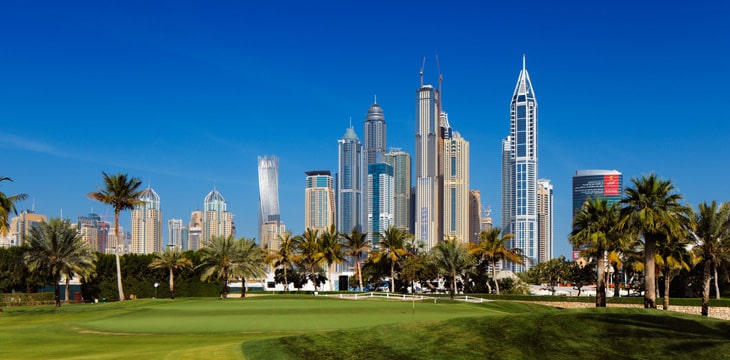 The United Arab Emirates (UAE) has introduced new Anti-Money Laundering and Combating Financing of Terrorism (AML/CFT) reporting requirements for real estate transactions settled with digital assets. The directive stipulates that real estate brokers and law firms are to report all property transactions that involve any amount of digital assets.
The directive was jointly issued by the Ministry of Justice (MoJ) and the Ministry of Economy (MoE) in partnership with the Financial Intelligence Unit (FIU). The reports are to be made to the FIU and apply to both corporations and individuals.
The rule stipulates that transactions made in cash equal to or above AED 55,000 (about $15,000) and other funds derived from digital assets must also be reported to the government.
In the press release published by the UAE Ministry of Foreign Affairs and International Cooperation (MOFAIC), the government stated that the rules are targeted at clamping down on money laundering and terrorism financing. UAE Minister of Justice Abdullah Sultan Bin Awwad Al Nuaimi noted that the rule would tackle the "known and emerging risks" in the region.
The head of the FUI, Ali Faisal Ba'Alawi, and the minister of economy Abdulla bin Touq Al Marri also echoed the same sentiments.
"These new measures will improve the quality of financial intelligence available to the FIU and will be used to trace the suspicious movement of funds or investments as part of our fight against money laundering and terrorism financing," Ba'Alawi said.
UAE building its status as a digital asset and web 3.0 hub
The rule is coming on the back of an increasing number of real estate firms beginning to accept digital asset payments in the region. One such firm is the luxury property developer DAMAC.
According to a Bloomberg report, the UAE's digital assets market has also been attracting citizens of sanctioned countries such as Iran and Russia. The UAE's lack of sanctions on these countries has also put it on the Financial Actions Task Force (FATF) radar.
Meanwhile, the UAE has continued to pursue its goal of becoming a global digital assets hub. The government has established digital assets regulations and set up the Virtual Assets Regulatory Agency (VARA) to enforce the rule.
In a recent move, the Dubai government also announced a "Metaverse Strategy" that it intends to follow to become one of the top 10 metaverse economies in the world and create 40,000 jobs in the virtual space.
Watch: The BSV Global Blockchain Convention presentation, Marhaba: BSV in the Middle East
New to Bitcoin? Check out CoinGeek's Bitcoin for Beginners section, the ultimate resource guide to learn more about Bitcoin—as originally envisioned by Satoshi Nakamoto—and blockchain.