Right-wing media can't define "woke." But that doesn't stop them from using it.
According to author Bijan C. Bayne, the word "woke" finds its roots in Black nationalism, and it originally meant "recognizing racial subjugation committed by Whites." But the right has distorted the original meaning of the word, transforming it into an anti-Black dog-whistle and catch-all term for progressive ideas and, more recently, corporations that they don't like.
In contemporary right-wing media logic, nearly everything can be traced back to "wokeness." If a corporation fails, like the recent Silicon Valley Bank collapse, it's because it was a "woke" company. On the other hand, if a project succeeds, like Top Gun Maverick, it's because "they didn't wokeify it."
Despite reflexively returning to "wokeness" and "anti-wokeness" as the organizing principle of all aspects of modern culture, right-wing media seemingly can't agree on what the word even means. From a "catch-all term" that describes "the most insane things," to "racism in and of itself," here are just a few of the many disparate attempts by right-wing media at defining the word "woke" as they use it:
Social media's new pay-for-play rules – Axios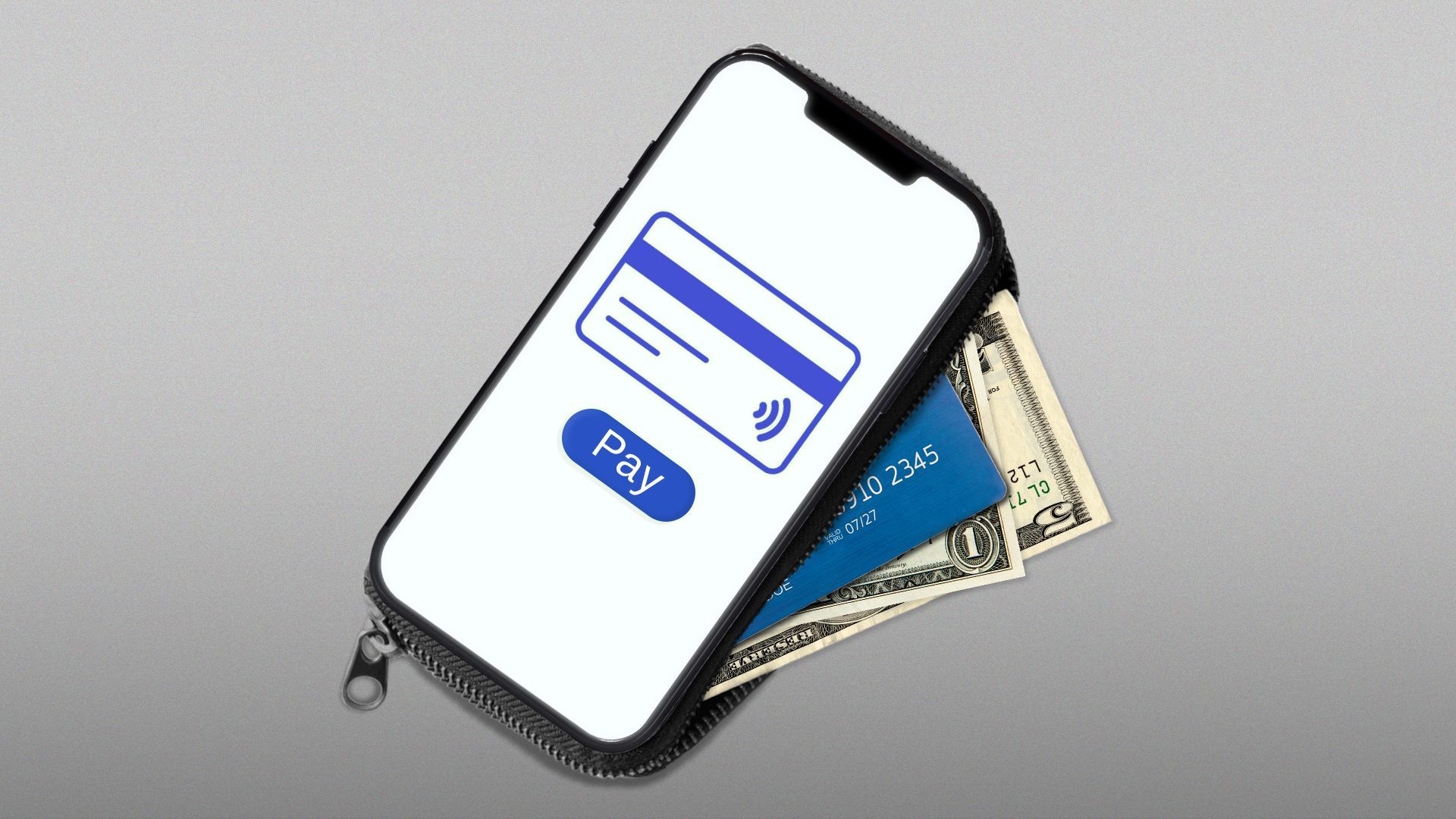 Illustration: Gabriella Turrisi/Axios
Social media is getting pricier for users who want to unlock special features and privileges.
Why it matters: Users who once believed they were contributing their time and creativity are now being asked to pay up by cash-hungry platforms.
Driving the news: Elon Musk on Monday tweeted that beginning April 15, only tweets by verified users will show up in Twitter's default main feed of "For You" recommendations. Verification, formerly a service Twitter offered public figures, is now available only to $8-a-month subscribers.
The new strategy "is the only realistic way to address advanced AI bot swarms taking over. It is otherwise a hopeless losing battle," Musk argued. "Voting in polls will require verification for same reason."
Between the lines: Musk has tried to shift more of Twitter's business towards charging for subscriptions amid advertising pullback.
In addition to charging users to be verified, he also began charging companies for access to Twitter's API, or backend interface, something many used to be able to access for free.
Be smart: Other social networks have made changes to their feeds to prioritize paid traffic over organic posts, but Musk's moves are more drastic.
As The New York Times' Mike Isaac notes, when Facebook transitioned its algorithm to prioritize posts from friends over Pages, brands and news companies were forced to buy ads if they wanted to be seen.
The big picture: Twitter isn't alone in its push for more stable, recurring revenues. Other social networks, having reached a point of maturity and a slowdown in the ad market, are also looking to make more money from subscriptions and licensing.
Meta launched its version of a paid verification subscription service in the U.S. last week. Snapchat introduced a new consumer subscription last year.
Snapchat also last week launched its first enterprise software business, licensing its augmented reality software and tools to enterprise companies.
"[T]his opportunity is major, not just for Snap, but for businesses of all sizes," said Jill Popelka, head of AR enterprise services for Snap Inc. Snap will first focus on licensing out its tech and services to the retail industry before testing other markets.
Yes, but: Musk has announced many new policies and promises from his Twitter account that have fallen by the wayside or remain unfulfilled.
The bottom line: Users may not need all of the new paid perks they're being offered, but tech firms are desperate to sell them.
Musk admitted to employees this week that Twitter is worth less than half of what it was when he bought it.
Stocks for Meta and Snap have both lost all of of their pandemic momentum since the ad market began to crater in 2022.
Myanmar military dissolves Suu Kyi's NLD party: State media
Party of Myanmar leader Aung San Suu Kyi among 40 political parties dissolved after failing to meet registration deadline, according to state television.
Myanmar's military-controlled election commission has announced that the National League for Democracy Party (NLD) would be dissolved for failing to re-register under a new electoral law, according to state television.
The NLD led by Nobel laureate Aung San Suu Kyi was among 40 political parties dissolved on Tuesday after they failed to meet the ruling military's registration deadline for an election, according to state television.
In a nightly news bulletin, Myawaddy TV announced the NLD among those who had not signed up to the election and were therefore automatically disbanded. The NLD has said it would not contest what it calls an illegitimate election.
The army carried out a coup in February 2021 after the NLD won the November 2020 parliamentary elections and subsequently jailed its leader Suu Kyi.
Suu Kyi, 77, is serving prison sentences totaling 33 years after being convicted in a series of politically tainted prosecutions brought by the military. Her supporters say the charges were contrived to keep her from actively taking part in politics.
The party won a landslide victory in the 2020 general election, but less than three months later, the army kept Suu Kyi and all the elected lawmakers from taking their seats in parliament.
The army said justified the coup saying there was a massive poll fraud, though independent election observers did not find any major irregularities.
Some critics of Senior General Min Aung Hlaing, who led the takeover and is now Myanmar's top leader, believe he acted because the vote thwarted his own political ambitions.
No date has been set for the new polls. They had been expected by the end of July, according to the army's own plans.
But in February, the military announced an unexpected six-month extension of its state of emergency, delaying the possible legal date for holding an election.
It said security could not be assured. The military does not control large swaths of the country, where it faces widespread armed resistance to its rule.
Gautam Adani acquires 49% in Quintillion Business Media for Rs 48 crore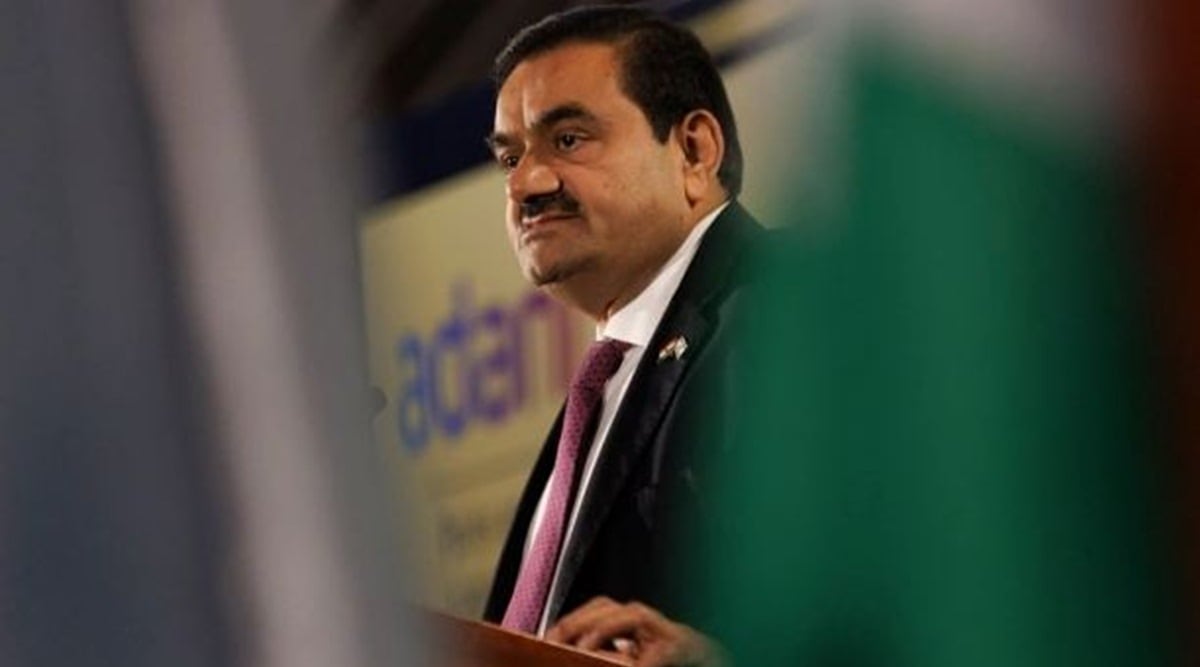 Billionaire Gautam Adani's AMG Media Networks has acquired about a 49 per cent stake in Raghav Bahl-curated digital business news platform Quintillion Business Media Pvt Ltd for about Rs 48 crore.
In a stock exchange filing, Adani Enterprises Ltd said its subsidiary AMG Media Networks Ltd has completed the acquisition which was originally announced in May last year.
The transaction was completed on March 27 for "Rs 47.84 crore", it said.
Quintillion Business Media runs the news platform Bloomberg Quint, now called BQ Prime.
Adani group had set up AMG Media Networks for its foray into businesses of "publishing, advertising, broadcasting, distribution of content over different types of media networks".
In May last year, it had signed a shareholders' agreement with Quintillion Media Ltd (QML) and QBML.
In September 2021, it hired veteran journalist Sanjay Pugalia to lead its media company Adani Media Ventures.