Russia To Take Over Whole Sakhalin-2 Project – OilPrice.com
By Irina Slav – Jul 01, 2022, 8:30 AM CDT
A newly set up state Russian company will take over the rights and obligations of Sakhalin Energy Investment Co., the joint venture running the Sakhalin-2 oil and gas project, Reuters reported today.
This could mean a forced exit from the project for Shell and Japan's Mitsui and Mitsubishi, which are minority shareholders in Sakhalin Energy Investment Co.
Shell already said it would leave the project a few months ago and has since then been looking for buyers for its stake in Sakhalin-2. According to earlier reports, a sale could be made to a group of Indian companies.
The Japanese companies, however, have not announced intentions to leave the project. In fact, earlier this year, Japan's economy, trade and industry minister, Koichi Hagiuda, said that the Sakhalin-1 and Sakhalin-2 projects "are essentially important for energy security because the projects allow Japan to procure supplies below the market price, especially amid current high energy prices."
Despite its participation in Western sanctions against Russia, Japan continues to buy liquefied natural gas from Sakhalin-2. Although it has stated its intention to step up the intake from alternative sources, a complete suspension of Russian energy imports seems unlikely at this point.
Japan has also signaled it had no intention of leaving the energy projects in Russia that it participates in, but following the latest news, it might be forced to do so.
Reuters noted in its report that Mitsubishi was discussing the presidential decree that contained the ownership change with its partners in Sakhalin-2.
The project, per Reuters, accounts for 4 percent of the global annual supply of liquefied natural gas. Its main buyers are Japan—until recently the world's biggest LNG importer—as well as China and South Korea, which also buy oil from the Sakhalin-2 development.
According to some analysts, the exit of the Western and Asian partners will eventually lead to tighter LNG supply due to the lack of expertise and parts. At the same time, selling the gas would become harder because of the state's control of the project, Saul Kavonic from Credit Suisse told Reuters.
By Irina Slav for Oilprice.com
More Top Reads From Oilprice.com: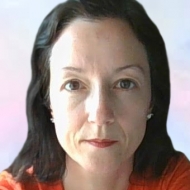 Irina Slav
Irina is a writer for Oilprice.com with over a decade of experience writing on the oil and gas industry.
<!—->
<!–
document.addEventListener('DOMContentLoaded', function()
if ($.cookie('country_code') && $.cookie('country_code') != 'CA' && $.cookie('country_code') != 'US')
var buy_sell_buttons = document.querySelectorAll('a#trade_energy_now,a.sell,a.buy,a.RedTradeBtn,a.products_link');
$.each($('a#trade_energy_now,a.sell,a.buy,a.RedTradeBtn,a.products_link'), function(index, value)
var $item = $(value);
$(value)[0].addEventListener('click', function($item)
track_opc_track($($item.target));
);
);
if (buy_sell_buttons.length > 0)
for (var i = 0; i < buy_sell_buttons.length; i++)
buy_sell_buttons[i].addEventListener('click', oilPriceModaliFrame);
);
–>
TD faces public scrutiny, support, of First Horizon takeover in public meeting – Business News – Castanet.net
Photo: The Canadian Press
A man walks past the TD Bank in the Bay Street Financial District in Toronto on Friday, August 5, 2022.
TD Bank Group's proposed takeover of Memphis-based First Horizon Bank is the issue before a public meeting Thursday where community members are being given a forum to voice their opinions on the deal.
The virtual meeting is being convened jointly by the Federal Reserve Board and the U.S.Office of the Comptroller of the Currency, which are reviewing the proposed US$13.4 billion deal.
The meeting comes as TD has faced renewed criticism in recent months for allegedly aggressive sales tactics in the U.S., including from Senator Elizabeth Warren who has called for the merger to be blocked until the bank is "held responsible for its abusive practices."
TD agreed to a US$122 million settlement with U.S. regulators in 2021 stemming from illegal overdraft practices, while an investigative report released in May alleged that problematic practices continue at the bank, something the bank had strenuously denied.
The federal agencies also held a public meeting in mid-July for BMO's proposed US$16.3 billion takeover of Bank of the West, where numerous community groups urged the deal be blocked until a strong community benefits agreement can be reached.
The bank also faced criticism for the proportionately low number of mortgages granted to Black and Latino borrowers, while numerous community groups that have received funding from BMO voiced their support of the deal.
Judge sides with Enbridge Inc. in Michigan's latest effort to halt Line 5 pipeline
WASHINGTON — The international dispute over Line 5 belongs in federal court, a Michigan judge declared Thursday, dealing a critical blow to Gov. Gretchen Whitmer's bid to shut down the controversial cross-border pipeline.
It's the second time in nine months that District Court Judge Janet Neff ruled in favour of pipeline owner Enbridge Inc., which wanted the dispute elevated to the federal level.
That first decision prompted Michigan Attorney General Dana Nessel — believing her only path to victory to be in state court — to abandon the original case, turning instead to a separate, dormant, nearly identical circuit court case to try again.
Neff's disdain for that tactic was palpable throughout Thursday's ruling.
"The court concludes that (the) plaintiff's motion must fail, based on …(the) plaintiff's attempt to gain an unfair advantage through the improper use of judicial machinery," Neff wrote.
"The court's decision … is undergirded by (the) plaintiff's desire to engage in procedural fencing and forum manipulation."
A spokesperson for Nessel did not immediately respond to media inquiries.
Whitmer is a Democrat and close ally of President Joe Biden whose political fortunes depending on the support of environmental groups in the state. She ordered the shutdown of Line 5 in November 2020.
She cited the risk of an ecological disaster in the Straits of Mackinac, the environmentally sensitive passage between Lake Michigan and Lake Huron where the pipeline runs underwater between the state's upper and lower peninsulas.
They went to circuit court, where Enbridge pushed back hard, arguing that Whitmer and Nessel had overstepped their jurisdiction and that the case needed to be heard in federal court.
Late last year, Neff sided with Enbridge, prompting Whitmer and Nessel to abandon the complaint and try again, this time with a similar circuit court case that had been dormant since 2019.
Nessel had hoped to head off Enbridge's jurisdictional argument on a technicality: that under federal law, cases can only be removed to federal jurisdiction within 30 days of a complaint being filed.
But Neff wasn't buying it, citing the precedent she herself established in 2021 when she ruled for Enbridge the first time.
"It would be an absurd result for the court to remand the present case and sanction a forum battle," Neff wrote.
"The 30-day rule in the removal statute is intended to assist in the equitable administration of justice and prevent gamesmanship over federal jurisdiction, but here, it is clear to the court that (the) plaintiff is the one engaging in gamesmanship."
The Line 5 pipeline ferries upwards of 540,000 barrels per day of crude oil and natural gas liquids across the Canada-U. S. border and the Great Lakes by way of a twin line that runs along the lake bed.
Critics want the line shut down, arguing it's only a matter of time before an anchor strike or technical failure triggers a catastrophe in one of the area's most important watersheds.
Proponents of Line 5 call it a vital and indispensable source of energy, especially propane, for several Midwestern states, including Michigan, Ohio and Pennsylvania. It is also a key source of feedstock for refineries in Canada, including those that supply jet fuel to some of Canada's busiest airports.
In a statement, Enbridge described Thursday's decision as "consistent with the court's November 2021 ruling that the state's prior suit against Line 5 belonged in federal court."
That, the company said, is the correct forum for "important federal questions" about interstate commerce, pipeline safety, energy security and foreign relations.
The statement goes on to say that shutting down Line 5 would "defy an international treaty with Canada that has been in place since 1977."
Line 5 talks between the two countries under that treaty, which deals specifically with the question of cross-border pipelines, have been ongoing since late last year.
"Enbridge looks forward to a prompt resolution of this case in federal court."
This report by The Canadian Press was first published Aug. 18, 2022.
James McCarten, The Canadian Press
Bed Bath & Beyond shares fall after investor Ryan Cohen files intent to sell stake – CNBC Television