Samsung Galaxy Z Fold 3 5G: First impressions – Gadgets Now
The third generation of Samsung Galaxy Fold focuses on durability, enhanced productivity, better software experience while flaunting some bold features. When the smartphone industry is largely figuring out their approach towards making foldable phones, Samsung has introduced innovations like an under display camera and supporting stylus on a flexible display that is not made of glass. Not to forget, the Z Fold 3 is also IPX8 water resistant. The Z fold 3 is, of course, expensive but it assures you that you are using the most advanced smartphone of 2021 and there's no other device right now that can match it. After using the Galaxy Z Fold 3 for a couple of days, here's our initial impressions. Samsung Galaxy Z Fold 3 design
Samsung hasn't made any drastic change in the new Z Fold 3 when it comes to the design or display of the phone. Things are pretty much similar to the 2020 Galaxy Z Fold 2. But the entire experience has definitely improved. The device no longer looks bulky as the main camera module at the back has been trimmed. The matte finish on the rear panel, which is now made of Corning Gorilla Glass Victus, looks premium. The hinge has become sturdier and you will feel confident while folding or unfolding the device. When the device is folded, it fits well in the hands, looks stylish and the build quality exudes confidence.
Once you unfold the device, you will notice that the selfie camera cut out in the display is gone. You are getting the entire screen estate. Samsung is using an under display selfie camera which is subtly visible when you use a light colour wallpaper or any app that has a white background. The camera is integrated well underneath the display and while watching movies or gaming you will not even recognise that it's there. Another aspect is that the edges around the flexible display are slightly raised so that it's protected from accidental falls. Samsung has managed the hinge area of the display well and the crease along the fold is less visible now. Having said that, that crease is going to remain until Samsung replaces the flexible plastic display with real glass. Now, bending glass to make it flexible will take some time to happen. But in the new Z Fold 3, you will learn to live with the crease as it doesn't create a problem while consuming content.
The body of the device is quite similar to the Z Fold 3 with USB Type-C port at the bottom, volume rockers and wake button (with integrated fingerprint scanner) on the right side. Samsung Galaxy Z Fold 3 display
It goes without saying that the Samsung Galaxy Z Fold 3 comes with two displays: the external cover display and the main display that is foldable. The Samsung Galaxy Z Fold 3 comes with a 6.2-inch HD+ Dynamic AMOLED cover display with 120Hz refresh rate. Note that the cover display is what you will see when the device is folded. You can perform all tasks on this display and it is made of glass. When you unfold the device, you will get a 7.6-inch QXGA+ Dynamic AMOLED main display with 120Hz refresh rate. The dimensions of the display hasn't changed but now you get 120Hz refresh rate making things appear smoother. These are the best displays you get in a foldable phone right now but you will have to get used to the aspect ratios. The foldable display is squarish while the cover display has an aspect ratio of 25:9. You can run all apps in full screen mode to cover the entire display area but this may lead to content getting cropped. At the same time, if you run anything on the original aspect ratio, you will notice black bands around the content. This is why the Z Fold 3 is not meant for gaming. But the squarish aspect ratio helps during multitasking, as you can manage to squeeze up to four apps and run them simultaneously.
The transition from the cover screen to the main screen is seamless and overall, you will love the quality. Samsung Galaxy Z Fold 3 camera
The device comes with a total of five cameras– three at the back, one underneath the main display and one on the cover display. The triple rear camera module includes a 12MP ultrawide sensor with F2.2 aperture, 12MP dual pixel autofocus primary sensor with F1.8 aperture, OIS and another 12MP telephoto sensor with F2.4 aperture and OIS. There's 2X optical zoom and 10X digital zoom along with HDR10+ video recording. When you fold the device, you will get a selfie camera on the cover display with 10MP sensor and F2.2 aperture. This is Samsung's first phone to come with an under display camera. The under display camera has a 4MP sensor and an aperture of F1.8.
Talking about the quality, there aren't a lot of changes and it still clicks good photos like the Z Fold 2. But you will be disappointed with the quality of the under display camera. More about the camera quality in our full review.
Samsung Galaxy Z 3 Fold specs
The device is powered by a 5nm 64-bit octa-core Qualcomm Snapdragon 888 5G chipset with a maximum clock speed of 2.84GHz. It is the fastest Android processor. The phone supports 5G connectivity. It comes along with 12GB of RAM and internal storage options of 128GB or 256GB. There's no slot for a microSD card and runs on Android 11 operating system out-of-the-box.
The phone is backed by a 4,400mAh battery. For security, the device supports biometric locks like Face or fingerprint and it's a 5G-enabled smartphone. In India, the phone will come in Phantom Black and Green colour options. Samsung Galaxy Z 3 Fold first impressions
The Galaxy Z 3 Fold is all about refinement and letting users do more with the hardware. It has got all the style along with the substance. Also, with support for the S-Pen stylus, you can get the experience of the Galaxy Note series as well if you decide to purchase the stylus separately. There are a few things that you may not like about the device; inside the box you will not get any charger or earbuds or any other accessory. You just get a charging cable. The device doesn't support the older S-Pen stylus, so you will have to buy a new one in case you wish to scribble something on the device. Though the device is sturdy and water resistant, you will need to be careful with dust as there's no IP rating for dust particles. You need to use the Z Fold 3 with soft hands and not the way you generally use your phones.
Once you are used to the Z Fold 3, the experience you get is quite unmatched and it will be difficult to get back regular phones.
---
FacebookTwitterLinkedin
---
There's a hidden folder in Google Photos you likely don't know about – MobileSyrup
If you use Google Photos to back up and store your pictures, you'll be pleased — or maybe annoyed — to know there's a hidden page full of AI photo edits.
I was looking for confirmation regarding how Google Photos stacks bracketed images into HDR files and stumbled on this link that takes you to the 'Google Photos – Unsaved Creations page.'
This page lists all the Google Photos custom AI-generated edits the app has created over the years. You can delete the images permanently from this area if there's anything you don't want, but it's strange Google hides it from the standard Google Photos interface.
Google has been using AI to make animations and collages out of photos since the app launched, and then in 2018, it added more powerful AI-auto-editing features like HDR bracketing, Colour Pop and more. Some people love these features, and others don't use them, but it's interesting to go through the full list of Google-generated images and videos and see how good, or bad the edits to your photos are. And yea, even the embarrassing ones are entertaining.
It's quite interesting to go through the list since there are a lot of fun collages that I never really paid attention to and amusing comparison shots of my face over the years. Beyond that, there are also a few cool edits I've pulled out as well, so I think it's worth it for everyone to browse their unsaved photos at least once.
Source: Google Photos support
AirPods Pro 2: The Coolest, Cutest Feature Which Nobody Predicted Has Just Leaked – Forbes
Apple AirPods 2nd generation are spectacularly good. You can read the first review of the new earbuds here on Forbes. But now, out of nowhere, a super-cute feature has appeared.
As mentioned in the review, you can now have your AirPods case engraved with your Memoji, for instance. I didn't do this because, well, to be honest, my Memoji looks strikingly similar to Apple CEO Tim Cook's (I guess it's the hair) and I just wouldn't want to pick his up by mistake.
I mean, can you imagine? With the Personalized Spatial Audio feature and all, it could be disastrous.
Seriously, it turns out there's a side effect to engraving that nobody knew about… until now.
Apple AirPods Pro 2nd generation as they're actually named, allow the user to engrave the case more effectively than before. Not just with a name or something like that but with an Animoji of your choice or your very own Memoji.
But it now turns out that this detail (seriously, only Apple) shows up onscreen when you're pairing your AirPods Pro 2nd-gen with your iPhone.
Apple has always had this attention to detail: when you pair an Apple Watch with your iPhone, it shows on the screen of the Watch which model and size it is.
Similarly, when you pair your AirPods Pro with your Apple device in the slick, fast pairing procedure, it will show your particular engraving onscreen. How cool is that?
Apple gave the game away on its own website, on the very last part of its page about the new AirPods Pro. Sure, it's not as important as the improved audio quality, better battery life and audio personalization, but it's still pretty neat.
Top Stories: iOS 16.0.2 Bug Fixes, Apple Watch Ultra and AirPods Pro 2 Launch, and More – MacRumors
Who's ready for a breather? A flurry of hardware and software releases following Apple's "Far Out" event earlier this month is finally on a bit of a pause, with the Apple Watch Ultra and second-generation AirPods Pro now making their way into customers' hands while we have a couple of weeks before the iPhone 14 Plus launches.

This week saw the two major hardware releases, but also an important iOS update addressing some bugs with the latest iPhone models and iOS 16 in general, while the more significant iOS 16.1 update continues through beta testing. Be sure to read on below for details on these stories and more as we continue to explore everything new in Apple's latest releases.
Apple Releases iOS 16.0.2 With Bug Fixes for iPhone 14 Pro and More
Apple has released iOS 16.0.2 with several bug fixes. Notably, the update addresses an issue with the rear camera shaking and vibrating uncontrollably on the iPhone 14 Pro and iPhone 14 Pro Max.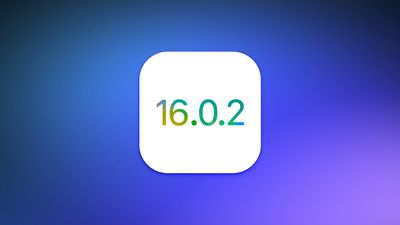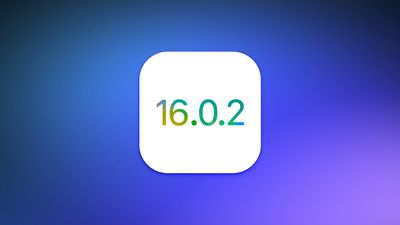 The software update also addresses an issue with excessive copy and paste permission prompts on all iPhones running iOS 16, an issue where touch input was unresponsive on some iPhone X, iPhone XR, and iPhone 11 displays following hardware service, and more.
Meanwhile, Apple continues to test iOS 16.1, which will include support for Live Activities in third-party apps, a new Clean Energy Charging feature in the United States, availability of Apple Fitness+ without an Apple Watch, support for Matter accessories in the Home app, and more.
Hands-On With the New AirPods Pro 2
Apple's second-generation AirPods Pro have begun arriving to customers, and we've had a chance to go hands-on with the upgraded earbuds.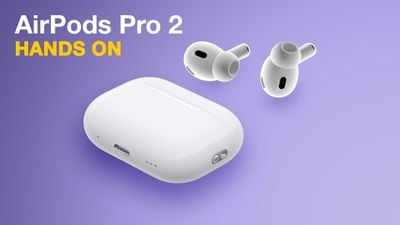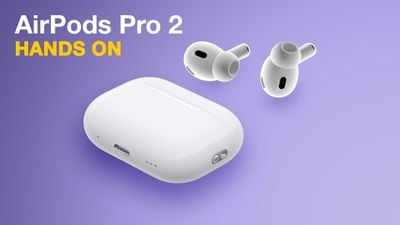 We've also rounded up both written and video reviews of the new AirPods Pro from select media and YouTube channels that had early access for more thorough looks. The reviews tested out sound quality, active noise cancellation, battery life, and more.
Apple Watch Ultra Unboxing and Hands-On
Like the new AirPods Pro, the all-new Apple Watch Ultra is now officially available as the first pre-orders have started arriving.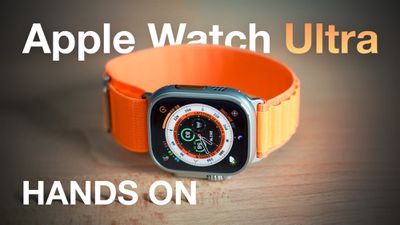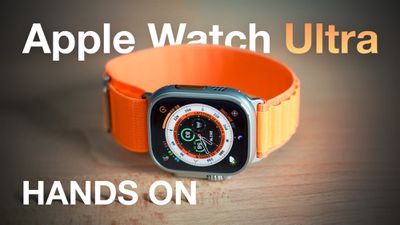 We've gone hands-on for an early unboxing and initial impressions, and we've rounded up both written and video reviews of the Apple Watch Ultra, which is bigger and better than any other Apple Watch model but isn't considered to be a "Garmin killer" yet due to a lack of certain features, such as offline maps and recovery metrics for workouts.
Everything New for iPhone in iOS 16.1 Beta 2
Apple this week seeded the second beta of iOS 16.1 to developers and public beta testers. As usual, the latest beta contains a handful of new features, changes, and improvements for the iPhone.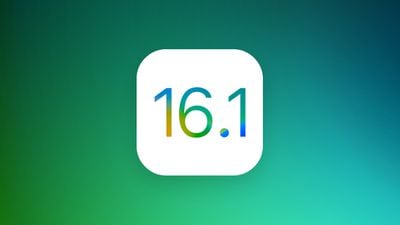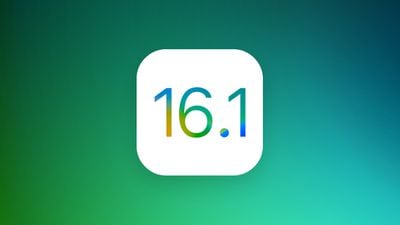 We've rounded up everything new in iOS 16.1 beta 2, including a design tweak to the battery percentage icon in the status bar and more, so be sure to check out the list if you install the beta on your iPhone.
YouTuber Actually Tests iPhone 14's Crash Detection Feature
The new car crash detection feature on all iPhone 14 models is hard to test given that reviewers don't want to risk physical injuries, but one YouTuber has managed to test the feature in a driverless car.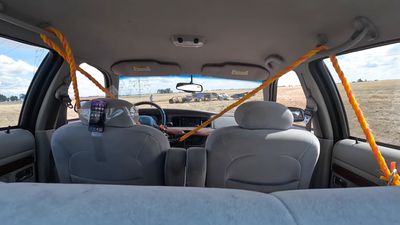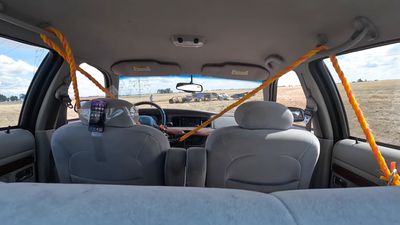 Note that the video does not serve as a scientific test of the feature and is in a controlled environment, so it should be considered purely entertainment, but at least we finally have a closer look at the feature out in the wild.
The MacRumors Show: Sara Dietschy Talks iPhone 14 Features
YouTuber and content creator Sara Dietschy joined us this week on The MacRumors Show podcast to talk through our experiences of all of the iPhone 14 and 14 Pro lineup's new features and more.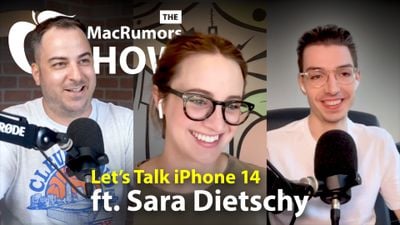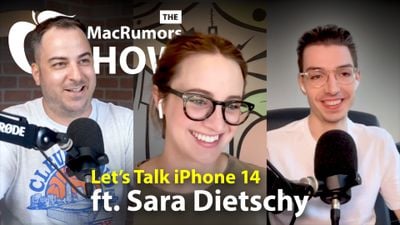 Listen to The MacRumors Show via apps like Apple Podcasts, Spotify, Pocket Casts, Castro, Google Podcasts, or subscribe by copying our RSS feed directly into your podcast player. You can also watch a video version of the podcast on our YouTube channel.
Each week, we publish an email newsletter like this highlighting the top Apple stories, making it a great way to get a bite-sized recap of the week hitting all of the major topics we've covered and tying together related stories for a big-picture view.
So if you want to have top stories like the above recap delivered to your email inbox each week, subscribe to our newsletter!