Samsung's Galaxy A10 was the top-selling Android phone in Q3 2019 – Android Central
Counterpoint Research's latest Market Pulse report has revealed that the best-selling Android smartphone during the third quarter of the year was the Samsung Galaxy A10. The entry-level A series smartphone managed to capture 2.6% of the global market share during the July-September period.
Samsung actually had two more Galaxy A series phones in the top 10 list: Galaxy A50 and Galaxy A20. The mid-range Galaxy A50 was actually the second most popular Android smartphone during Q3 2019, with 1.9% market share. Surprisingly, however, no flagship Galaxy smartphone made it to the top 10 list.
Chinese smartphone maker OPPO, like Samsung, had three A series devices in the top 10 list – OPPO A9, OPPO A5, and OPPO A5s. While Xiaomi's Redmi 7A was the ninth most popular smartphone during the quarter, Huawei's flagship P30 Pro grabbed the tenth spot. Since Huawei's latest phones do not come with Google Mobile Services, it looks unlikely that any phone from the company will figure in the top ten list during the fourth quarter.
However, the top-selling smartphone globally wasn't an Android smartphone. Unsurprisingly, Apple's iPhone XR held on to its title of the best-selling phone globally even in Q3 2019, with a market share of 3%. In fact, Counterpoint Research claims the iPhone XR contributed to over one-quarter of the Cupertino-based company's total sales during the quarter.
Galaxy S21 vs. iPhone 12 specs: Samsung may have beaten Apple this time – CNET
This story is part of CES, where our editors will bring you the latest news and the hottest gadgets of the entirely virtual CES 2021.
Samsung's trio of S21 phones are here — and the lineup starts at a cool $200 less than its predecessor. The Galaxy S21, Galaxy S21 Plus and Galaxy S21 Ultra, unveiled in a virtual Unpacked event on Thursday, are all available to preorder and will ship on Jan. 29.
While the price cut is a welcome change, the smartphone industry is notoriously cut-throat, and (as always) you can bet the S21 will face stiff competition from the iPhone 12 series. So let's see how the S21 stacks up against its long-time rival.
In a nutshell: The $800 S21 appears to be a slightly better deal for the features you get, on paper at least. Although the iPhone 12 line starts at $829 (£799, AU$1,349) you'll have to pony up $879 (£849, AU$1,429) for the 128GB version, which is the same amount of storage you get for the entry-level S21.
The S21 also has an extra telephoto lens, and the highest-end S21 Ultra has support for Samsung's S Pen stylus, which is sold separately.
One thing you get in the iPhone 12 that's absent on the S21, however, is MagSafe. That's Apple's proprietary magnetically enabled system that lets you charge your iPhone wirelessly and attach all kinds of accessories to the back of the device. The Pro models also have lidar, which is a depth sensor that's useful for auto-focusing in low light for taking photos, videos and slow-motion footage, among other things.
For more details on how the phones stack up against each other, check out our specs chart below.
Galaxy S21 line vs. iPhone 12
| | Galaxy S21 | Galaxy S21 Plus | Galaxy S21 Ultra | Apple iPhone 12 |
| --- | --- | --- | --- | --- |
| Display size, resolution | 6.2-inch Flat FHD+ Dynamic AMOLED 2X Infinity-O Display (2,400×1,080 pixels), | 6.7-inch Flat FHD+ Dynamic AMOLED 2X (2,400×1,080 pixels) | 6.8-inch Edge WQHD+ Dynamic AMOLED 2X (3,200×1,440 pixels), | 6.1-inch OLED; 2,532×1,170 pixels |
| Pixel density | 421 ppi | 394 ppi | 515 ppi | 460ppi |
| Dimensions (Inches) | 2.80×5.97×0.31 in | 2.97×6.35×0.30 in | 2.97×6.50×0.35 in | 5.78×2.82×0.29 in |
| Dimensions (Millimeters) | 71.2×151.7×7.9 mm | 75.6×161.5×7.8 mm | 75.6×165.1×8.9 mm | 146.7×71.5×7.4 mm |
| Weight (Ounces, Grams) | 6.03 oz; 171g | 7.12 oz; 202g | 8.07 oz; 229 g | 5.78oz; 164g |
| Mobile software | Android 11 | Android 11 | Android 11 | iOS 14 |
| Camera | 64-megapixel (telephoto), 12-megapixel (wide-angle), 12-megapixel (ultra-wide) | 64-megapixel (telephoto), 12-megapixel (wide-angle), 12-megapixel (ultra-wide) | 108-megapixel (wide-angle), 12-megapixel (ultra-wide), 10-megapixel (telephoto), 10-megapixel (telephoto) | 12-megapixel (wide), 12-megapixel (ultra-wide) |
| Front-facing camera | 10-megapixel | 10-megapixel | 40-megapixel | 12-megapixel |
| Video capture | 8K | 8K | 8K | 4K |
| Processor | Snapdragon 888 or 64-bit Octa-Core Processor 2.8GHz (Max 2.4GHz +1.8GHz) | Snapdragon 888 or 64-bit Octa-Core Processor 2.8GHz (Max 2.4GHz +1.8GHz) | Snapdragon 888 or 64-bit Octa-Core Processor 2.8GHz (Max 2.4GHz +1.8GHz) | Apple Bionic 14 |
| Storage | 128GB/256GB | 128GB/256GB | 128GB/256GB, 512GB | 64GB, 128GB, 256GB |
| RAM | 8GB | 8GB | 12GB, 16GB | Undisclosed |
| Expandable storage | No | No | No | No |
| Battery | 4,000 mAh | 4,800 mAh | 5,000 mAh | Undisclosed; Apple lists 15 hours of video playback |
| Fingerprint sensor | In-screen | In-screen | In-screen | No (Face ID) |
| Headphone jack | No | No | No | Lightning |
| Special features | IP68 rating, 5G-enabled, 30X Space Zoom, 10W wireless charging, | IP68 rating, 5G-enabled, 30X Space Zoom, 10W wireless charging, | IP68 rating, 5G-enabled, 100X Space Zoom, 10W wireless charging, 10x optical zoom; S Pen support | 5G enabled; MagSafe; water resistant (IP68); wireless charging; dual-SIM capabilities (nano-SIM and e-SIM) |
| Price off-contract (USD) | $800 (128GB) | $1,000 (128 GB) | $1,200 (128 GB) | $829 (64GB), $879 (128GB), $979 (256GB) |
| Price (GBP) | £769 | £949 | £1,329 | £799 (64GB), £849 (128GB), £949 (256GB) |
| Price (AUD) | AU$1,249 | AU$1,549 | AU$1,849 | AU$1,349 (64GB), AU$1,429 (128GB), AU$1,599 (256GB) |
Correction, Jan. 14: A previous version of this story indicated the Galaxy S21 has expandable storage, which is not the case.
iPhone 13 could feature next-gen vapor chamber cooling technology – Techradar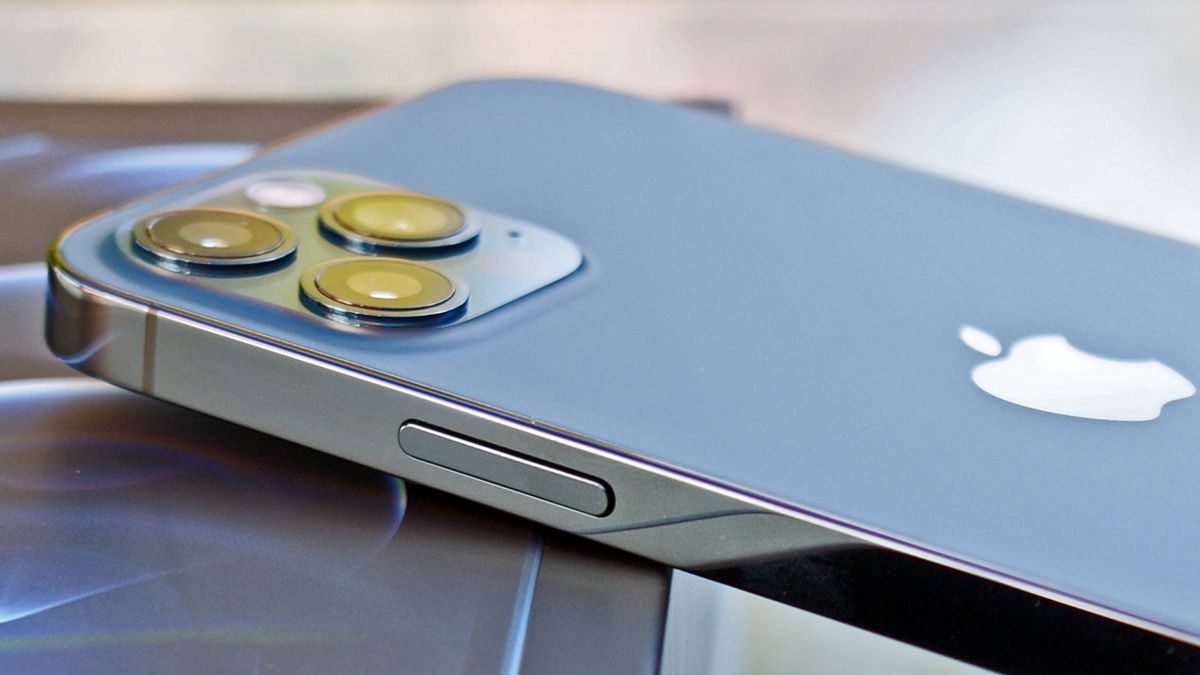 We've already heard a few rumors about what could be in store for the iPhone 13 later this year, and there's now a new piece of next-gen tech that we can add to the list of potential upgrades: vapor chamber cooling.
As per well-known Apple analyst Ming-Chi Kuo, via AppleInsider, Apple is "aggressively testing" the technology to include it in future iPhones – though as yet it's not clear whether or not it'll be ready in time for the 2021 handsets.
The cooling system is essentially a miniaturized version of those seen on high-end gaming rigs. Water or another kind of liquid is evaporated by the heat coming from key internal components, with the thermal energy then spread out through the whole of the casing.
The improved cooling means less risk of overheating, and potentially faster speeds for driving apps and graphics on screen. According to Kuo, Apple has been working on the tech for some time, though it hasn't yet been deemed to be of a high enough standard to include in the company's smartphones.
Keeping cool
Vapor chambers on smartphones aren't actually new – Huawei included one in the Mate 20 X, for example, and we know that Microsoft has been exploring the concept as a potential option for keeping its mobile devices running cooler.
Especially under extended periods of high stress – so in games and other demanding apps – CPUs and GPUs will sometimes have to throttle themselves in order to keep the components from overheating and causing a system crash.
More advanced cooling would help solve that problem, keeping the iPhone cool to the touch no matter how it was being used. With no official word from Apple though, we may have to wait until September to see if it gets included in the iPhone 13.
Other changes being tipped to arrive with the iPhone 13 include the introduction of an in-screen fingerprint sensor, which would presumably mean Touch ID is coming back too. The same source suggests the Lightning port could be ditched as well.
Hey Apple! Steal this Galaxy Buds Pro feature for AirPods Pro 2 – Tom's Guide
The AirPods Pro 2 are in the works, and while some may be annoyed to hear it's going to arrive as late as Q1 2022, I'm more than happy. That's because I want Apple to take all the time it needs to imitate the best feature in Samsung's newly announced Samsung Galaxy Buds Pro.
Yes, even though I'm rarely swayed by Samsung, even I can admit when the Seoul-based company has beaten Cupertino. And Samsung's Galaxy Buds Pro showing all but guarantees it a slot in our best wireless earbuds rankings.
The Galaxy Buds Pro are smarter than AirPods Pro
While AirPods Pro does have similar features to the Galaxy Buds Pro — active noise cancelling (ANC) and Ambient Sound mode for nearby noise amplification — Samsung's got a new trick that I feel shouldn't be too hard to replicate.
Titled Voice Direct, the Galaxy Buds Pro can dynamically shift volume or enable ambient sound by detecting when you talk. If using ANC, for example, the Buds Pro will switch to the Ambient Sound, because it knows that you're probably talking to someone out loud.
This is a cool feature for me personally because it cuts down on the social abrasion when using wireless earbuds. If I don't preemptively pause or lower the volume, I end up stumbling into a conversation, having to ask the person to repeat what they said.
That naturally leads to me feeling as if I've come off as the self-centered jerk, as I was too siphoned off in my own world and not considerate of those around me.
Why I'm not holding my breath
Annoyingly, such a feature hasn't been heard of in the AirPods Pro 2 rumors we've tracked. Instead, there's chatter of transparency mode being improved to warn wearers of incoming hazards, as well as compatibility with the oft-rumored AirTags.
And I could see a world where Apple doesn't find a way to match Voice Detect. First off, the fine print of Samsung's press release (its estimated battery life is with "default settings with Bixby voice wake-up and Voice Detect turned off,") suggests it may cut down battery life — and that may be too high a cost for Apple.
Also, Samsung could have patented this technology, and be unwilling to license it to Apple (which could also be unwilling to pay for it). And if Apple can't get that technology, I'd love to see the $249 AirPods Pro go down a bit in price, since the Galaxy Buds Pro are $50 cheaper at $199.
Plus, Apple may not see the need for this feature as much as I do. AirPods Pro only need this feature to protect users from switching away, and most iPhone owners will likely still prefer the ease of use of the AirPods, since its made for Apple devices. The Buds Pro are similarly made to work best with Samsung devices. That being said, the Galaxy Buds Pro do use Bluetooth, which works with iPhones, and it's worth testing out.
If Apple wants to continue to be seen as the king of this segment, it can't overlook Voice Detect. It's a feature that makes social interaction with truly wireless headphones frictionless.