San Diego Antifa trial tests legal theory, examines right-wing media
A criminal conspiracy case against a group of activists in San Diego is headed toward a trial that could prove crucial in defining the much-misunderstood political movement known as Antifa.
Six members of the "San Diego 11" have negotiated plea deals with the San Diego District Attorney. But the five remaining defendants have vowed to take the case to trial, aided by defense attorneys known for taking on high-stakes political cases in California.
The defendants are charged with felonies, including conspiracy to riot, stemming from a day of unrest in Pacific Beach on Jan 9, 2021. As a USA TODAY investigation found in 2022, groups of anti-fascists clashed with white supremacists and supporters of former President Donald Trump throughout a day of protests and counterprotests, but only the self-professed anti-fascists were ever charged with crimes, despite video evidence showing white supremacists attacking people.
Experts say the San Diego case could inspire prosecutors around the country to take similar aim at anti-fascists, treating adherents as if they're members of a gang or criminal enterprise rather than a political movement. While the argument may sound conceptual, the legal impact is significant: Gang-style conspiracy charges could also effectively double any prison sentences.
So the San Diego case has become a bellwether during a time when leftist protests are flaring up across the country.
This month alone, dozens of protesters who opposed an Atlanta police training facility were arrested in Atlanta and charged with domestic terrorism under a new Georgia state law, and in Ohio, two people were arrested during a faceoff between neo-Nazis and leftist supporters over a drag storytelling performance in a city park.
The stakes grow higher as the country moves into a new election cycle, said Stanislav Vysotsky,  a professor of criminology and author of the book "American Antifa." A successful prosecution in San Diego could become a model for conservative prosecutors around the country, he said.
"It would give a really powerful tool of repression that could be used against not just anti-fascist activists but really any left-wing counterprotesters or left-wing protesters because you could just sort of slap them with a broad 'Antifa' label," Vysotsky said. "It actually creates an 'Antifa' entity that doesn't exist to begin with."
But as trial draws closer, the case will also test the influence and conduct of right-wing media interests – some of the same elements  that have helped drive clashes between right- and left-wing activists.
An attorney for one Antifa defendant has asked the court to deny a  local journalist media privileges in the courtroom, alleging that she obtained her media credentials by filing documents with the court under an assumed name – something the attorney argues is a felony under California law – and that her reporting was used for a right-wing harassment campaign against the defendants.
The journalist in question has published stories for years under the false name and recently co-wrote a series of stories about the San Diego case with a far-right provocateur.
The same defense attorney says he will also soon file another motion asking the judge to dismiss the case that takes aim at the prosecution's key expert witness. The motion claims the witness – who, as USA TODAY reported last year, has a history of writing for far-right websites –  holds "speculative and biased" opinions that are not based on facts.
The San Diego 11
USA TODAY examined the case of the San Diego 11 in an in-depth investigation last September. At the time, a grand jury had recently indicted the defendants on a combined 29 felony charges, including conspiracy to riot.
The case is extraordinary not just because prosecutors chose only to charge one side involved in the day's violence but also because it seeks to define Antifa as a criminal enterprise that "uses force, fear, and violence to further their interests and suppress the interests of others," according to the district attorney's office.
In recent years, Antifa has been portrayed by far-right-wing media, commentators and conspiracy theorists as a shadowy bogeyman intent on destroying America. Experts told USA TODAY that, if successful, the San Diego case could create a powerful precedent for prosecutors across the country – especially prosecutors looking to make a name for themselves with conservatives aligned with Trump.
The defense attorneys pledging to take the San Diego Antifa case to trial said it represents a watershed moment not just for anti-fascism but for freedom of speech in America.
"This is the criminalization of an ideology," said Curtis Briggs, defense attorney for Jeremy White, one of the remaining Antifa defendants. "Really it's McCarthyism, and the United States went through this already."
Briggs, who recently successfully defended Black Lives Matter protester Tianna Arata, who was charged with multiple crimes for participating in a protest that blocked a California freeway, said he decided to take on the San Diego case after reading about it in USA TODAY.
"This was a political case from the start, and it required a specific type of lawyering," Briggs said.
Vysotsky said experts across the country who study the anti-fascist movement are closely watching the San Diego case. A successful prosecution defining Antifa as an organization, rather than a political movement, could have serious repercussions, he said.
"There's definitely something about this case that makes it unique in terms of the precedent it is going to set," Vysotsky said. "If this is successful, this will be a prosecutorial strategy that will be picked up by other prosecutors."
The five remaining defendants are due to stand trial in November.
The strange saga of Eva Knott
The San Diego Antifa case also took a bizarre turn last month when one of the defense attorneys filed a motion accusing a local journalist of committing numerous felonies.
According to the motion, filed by attorney John Hamasaki, journalist Catherine Cranston has, for years, used the false name "Eva Knott" to write for the San Diego Reader, a local free magazine. The Reader's editor and publisher did not respond to a request for comment but has confirmed to USA TODAY that Eva Knott is a pseudonym.
Under the Knott byline, Cranston recently co-wrote several stories about the San Diego case with Andy Ngo, who has made a name for himself as an antagonist of anti-fascists across the country. He is the editor-at-large of the Canadian conservative website the Post Millennial, for which he regularly writes stories that are highly critical of Antifa. Ngo and Knott's stories about the San Diego case, similarly, are critical of the defendants.
Hamasaki's motion notes that Cranston filed paperwork with the San Diego court seeking permission to record and take photographs in hearings for the case. She filled out multiple court documents in the false name of "Eva Knott," Hamasaki claims, which the court filing asserts is a felony under California state law.
Cranston then shared the photographs she took in court with Ngo, who published them on social media and on his website, the motion claims. As a result of this publicity, the "defendants were subject to a campaign of harassment by right-wing extremists," the motion says.
John Donohue, a professor at Stanford Law School, said it's doubtful Cranston's actions fell afoul of the law cited by Hamasaki. Cranston would have to be filing the documents with "improper intent," Donohue said.
"If she regularly writes using that pen name, one imagines that she could make an argument that she was using an official name," Donohue said. "In the same way that maybe a movie star might have a name that they're using in their movie performances."
Cranston did not respond to requests for comment. In a statement, Ngo wrote:
"The San Diego Antifa conspiracy case you contacted me about involves suspects who have already pleaded guilty to planning and carrying out extreme acts of violence on the public, something they'd likely wish on my colleague and me for reporting about their crimes."
(As USA TODAY reported last year, the victims attacked by the anti-fascist activists include people identified by activists as white supremacist agitators notorious for spurring fights in neighborhoods where they're not welcome. At least one has a criminal record and has long been involved with neo-Nazi groups.)
A USA TODAY reporter asked Cranston about the name outside a court hearing for the case last year. Asked if Eva was her real name, Cranston stated "Yes, didn't you see my press pass?"
"My name is Eva Knott," she continued.
Knott's press pass was revoked by the San Diego Police Department in October. (While a press pass is not required in California to attend court hearings, it can be helpful to access areas from which the public have been prohibited.)
The San Diego Sheriff's Department, which has jurisdiction over crimes committed in San Diego Superior Court, did not respond to a request for comment asking whether Cranston is being investigated for her alleged misrepresentations.
In a recent hearing for the Antifa case, Cranston was asked by the bailiff to leave the front row of the court, where media usually sits. It is unclear whether she will be allowed to continue to attend the hearings.
Defendant seeks to dismiss case
Hamasaki said he will move to have  the case against his client dismissed because, he says, it is based upon inaccurate and misleading testimony from the prosecution's main expert witness, who testified during the grand jury that indicted the San Diego 11 last year.
Dawn Perlmutter, who bills herself as an expert in investigating religious terrorism and symbology, as USA TODAY reported last year, has a history of writing screeds against Antifa and Black Lives Matter protesters in right wing publications.
Hamasaki said he will argue Perlmutter provided the grand jury with "incompetent and irrelevant evidence" that "tainted the grand jury proceedings to such an extent that the Indictment was obtained in violation" of his client's constitutional rights.
An argument against the main witness will be, in essence, a microcosm of the case itself.
Hamasaki's argument is that Perlmutter's definition of Antifa, as described to the grand jury, is inaccurate, biased and not borne out by facts. Her description of the movement was so far out of sync with the reality of what Antifa is, Hamasaki argues, that it unfairly tainted the grand jury's decision to indict his client.
In a separate case, a Pennsylvania court issued an injunction against Perlmutter for claims that had already led her to be dubbed a "vexatious litigant."  The injunction stems from  civil lawsuits that Perlmutter filed, unsuccessfully, "for more than a decade, in seven different lawsuits filed in federal and state courts," according to court records.
Perlmutter did not respond to a call for comment.
2023 Media Layoff Tracker: Rough Year For Journalism Marked By Increasing Layoffs
Topline
Board members of the Texas Democracy Foundation reportedly voted to put the progressive Texas Observer on hiatus and lay off its 17-person staff following prolonged economic woes and shrinking readership, marking the latest in a brutal series of closures and layoffs rocking the media industry in 2023.
Timeline
From LinkedIn to TikTok: How newcomers are using social media to succeed in Canada
Data from a 2022 survey by CBC's Media Technology Monitor (MTM) indicates that nearly half (42%) of surveyed "newcomers who have consumed news within the last month cited social media as their go-to news source."
According to the survey, over three-in-ten (31%) Canadian newcomers who use social media use "six or more platforms."
Put simply, social media is a significant part of the lived experience for many Canadian newcomers. From finding job opportunities and building a support network to learning about Canadian culture and staying connected with loved ones back home, social media offers a wide range of benefits to new Canadian immigrants.
Discover if You Are Eligible for Canadian Immigration
There are many ways social media can help new immigrants succeed, both before and after they arrive in Canada.
Building a strong personal brand
In 2022, 256,000 permanent residents landed in Canada through economic immigration streams. As defined by the Canadian government, this immigration category focuses on choosing "skilled immigrants who are able to settle in Canada and contribute to [the] economy." This contribution occurs, largely, because these immigrants arrive and find employment in Canada, which allows them to contribute to the economy by then spending money on goods and services.
It is vital that immigrants coming to Canada work hard to establish a strong personal brand, as doing so will help them during the job search and hiring process. Having an active social media presence means job seekers will be better able to market themselves and be accessible to recruiters or hiring professionals looking for an individual with their skills, qualifications, and expertise. In addition, as a job seeker looking for a good place to work, immigrants (and Canadians alike) can also get to know companies (values, culture, day-to-day activities) via their various social channels.
Social media platforms such as LinkedIn, Facebook, and Twitter can be imperative in this journey, as many employers perform online background checks to analyze an individual's online presence when considering candidates for a job position.
In fact, nearly two-thirds (65%) of Canadian companies use social media as a means of screening applicants, and 64% of companies find this screening method effective. This is according to a survey by The Harris Poll published in January this year. More than 40% of surveyed employers who used social media for candidate screening "report finding content on a job candidate's social media that caused the hiring manager not to employ them."
Here are three tips for establishing a strong, positive online presence:
Be active and engaging: Part of creating a positive online persona is engagement. Find others in your field, experts in your industry, and regularly comment and engage with their content
Share relevant and informative content: Sharing informative and relevant content related to your industry can help demonstrate your expertise and passion for your work to potential employers
Keep your content clean and professional: Proofread your posts and captions, use a professional headshot as your profile picture, and avoid mixing personal content with professional content
Social media as a tool for employment opportunities
Once newcomers establish a strong personal brand, social media can be used as a tool for finding employment opportunities.
According to a study by Toronto Metropolitan University, "those that use social media are 3.5 times more likely to be employed than those that use traditional media."
Using Twitter, Facebook and LinkedIn, newcomers to Canada can connect with potential employers, research companies, and learn about job opportunities. In fact, Twitter and LinkedIn can be used to follow companies and connect with individuals in industries/professions of interest.
In particular, LinkedIn can also be leveraged by newcomers to ask questions of their connections, find helpful career resources and engage in conversation around professional topics of interest. Connections made through this platform may ultimately help newcomers to Canada build relationships and expose them to job prospects they may not otherwise get. That is a significant reason why LinkedIn has become an increasingly popular job searching platform. In fact, 2023 data from social media management platform Hootsuite indicates that 52 million people use the platform to search for jobs each week. Every second, 101 job applications are submitted on LinkedIn globally and eight people are hired through LinkedIn every minute.
Note: LinkedIn also offers employers the ability to post jobs directly to the platform, further enabling newcomers to increase their employment prospects through this application
Building a support network by connecting with other newcomers
Apart from arriving in Canada and establishing a professional life, immigrants can use social media to connect with others and form a support network, helping them become more comfortable with life outside of work.
In other words, newcomers to Canada can use features available on traditional platforms like Facebook (groups) to find others in a similar situation as them. Examples of Facebook groups to join include "neighbourhood" groups, specific to an immigrant's local community. These groups are often where people share information about community events, a good way for newcomers to connect with other locals and build a support network, potentially leading to new friendships and opportunities.
Other examples of platforms that are known for community-building are LinkedIn and Reddit, where users can connect and form bonds with others over shared experiences and challenges. Discussion forums like the CanadaVisa Forum also exist for newcomers to connect and discuss their questions, concerns and milestones throughout the immigration journey, both after they land and settle in Canada as well as before they arrive in this country.
Embracing Canadian culture and enhancing the Canadian experience
New immigrants to Canada can also use social media to discover cultural events and activities, stay informed about Canadian news and trends, learn about Canadian culture, and enhance their overall experience in Canada.
Twitter, for instance, allows users to stay informed about what's happening across Canada. Following news outlets, journalists, and bloggers on Twitter also allows newcomers to participate in discussions on current events, just like over 7 million Canadians already do.
Note: Aside from Twitter, subscribing to Canadian news channels on YouTube can also help newcomers remain aware of what's going on around the country
Here are other ways to use social media to become more connected with Canadian culture:
Use Instagram or TikTok to follow Canadian influencers who share insights and perspectives on Canadian culture
Subscribe to channels by Canadian travel vloggers or lifestyle influencers on YouTube for inspiration and ideas on how to get more involved with events and develop a social life in Canada
Influencers, whether they are newcomers themselves or they were born in Canada, will share ideas on activities to experience, places to visit, foods to try and more. Influencers who are newcomers themselves often also share things that helped them get settled or feel at home when they first came to Canada.
Vloggers, meanwhile, often take their viewers on a journey through video, including to different parts of this country. This can help newcomers experience areas of Canada that they may not know about and learn about the general way of life in different Canadian communities.
Staying connected with friends and family back home
While it is crucial for immigrants to embrace their new environment, it is also important that newcomers to Canada do not completely lose touch with the friends and family they may be leaving in their home country. The power of social media makes staying in touch with friends and family back home easier and more accessible than ever before.
In addition to traditional video conferencing tools such as Skype and Zoom, social media platforms like WhatsApp, Telegram, Facebook Messenger and Instagram offer a range of inexpensive international communication options. From free messaging to voice and video calling, these platforms provide newcomers to Canada with an easier way to stay connected with those back home no matter where they are in the world. Additionally, many social media applications enable users to share updates and photos, giving family and friends another way to stay connected with the newcomer's life in Canada and vice versa.
Social media's new pay-for-play rules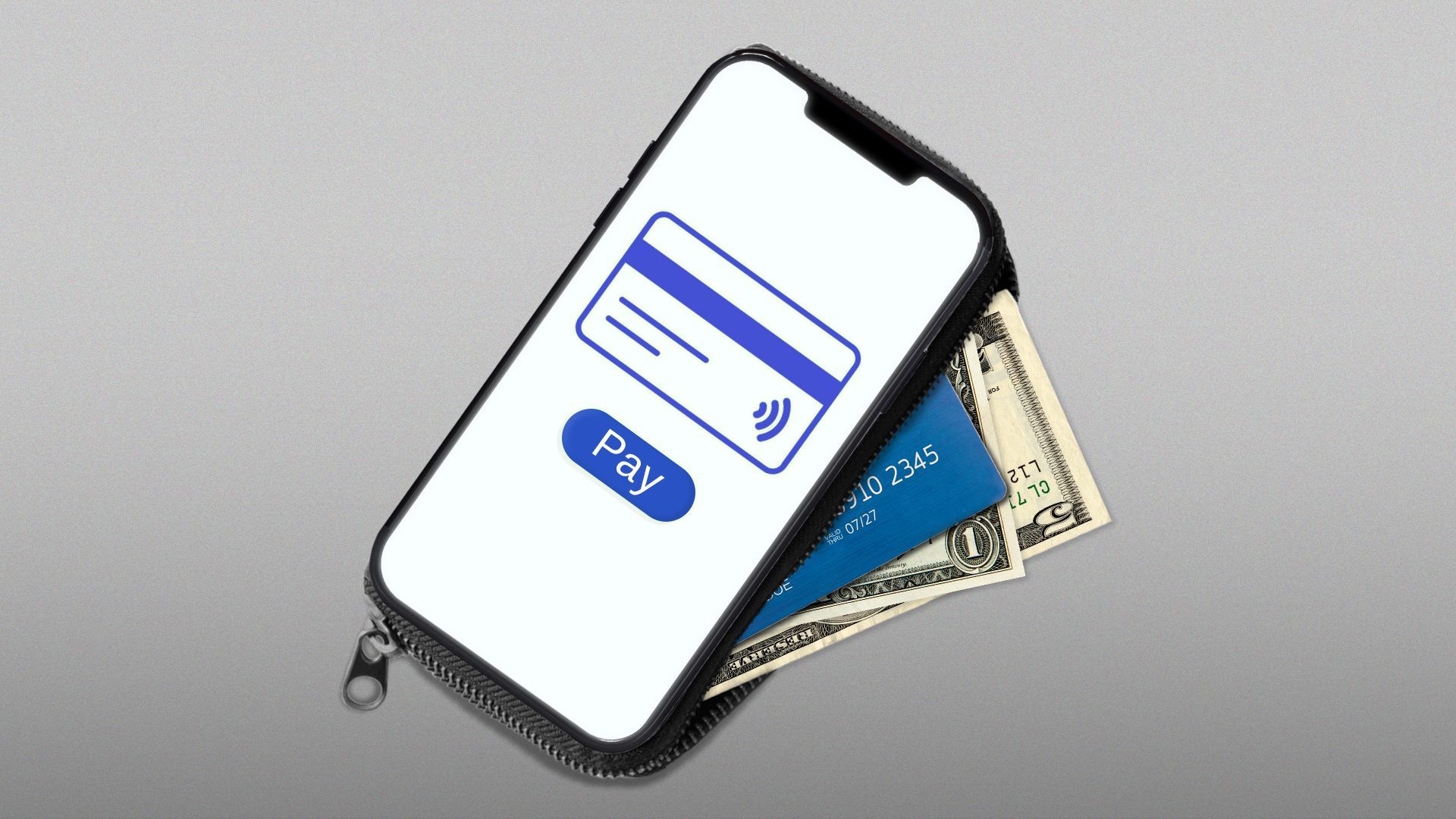 Illustration: Gabriella Turrisi/Axios
Social media is getting pricier for users who want to unlock special features and privileges.
Why it matters: Users who once believed they were contributing their time and creativity are now being asked to pay up by cash-hungry platforms.
Driving the news: Elon Musk on Monday tweeted that beginning April 15, only tweets by verified users will show up in Twitter's default main feed of "For You" recommendations. Verification, formerly a service Twitter offered public figures, is now available only to $8-a-month subscribers.
The new strategy "is the only realistic way to address advanced AI bot swarms taking over. It is otherwise a hopeless losing battle," Musk argued. "Voting in polls will require verification for same reason."
Between the lines: Musk has tried to shift more of Twitter's business towards charging for subscriptions amid advertising pullback.
In addition to charging users to be verified, he also began charging companies for access to Twitter's API, or backend interface, something many used to be able to access for free.
Be smart: Other social networks have made changes to their feeds to prioritize paid traffic over organic posts, but Musk's moves are more drastic.
As The New York Times' Mike Isaac notes, when Facebook transitioned its algorithm to prioritize posts from friends over Pages, brands and news companies were forced to buy ads if they wanted to be seen.
The big picture: Twitter isn't alone in its push for more stable, recurring revenues. Other social networks, having reached a point of maturity and a slowdown in the ad market, are also looking to make more money from subscriptions and licensing.
Meta launched its version of a paid verification subscription service in the U.S. last week. Snapchat introduced a new consumer subscription last year.
Snapchat also last week launched its first enterprise software business, licensing its augmented reality software and tools to enterprise companies.
"[T]his opportunity is major, not just for Snap, but for businesses of all sizes," said Jill Popelka, head of AR enterprise services for Snap Inc. Snap will first focus on licensing out its tech and services to the retail industry before testing other markets.
Yes, but: Musk has announced many new policies and promises from his Twitter account that have fallen by the wayside or remain unfulfilled.
The bottom line: Users may not need all of the new paid perks they're being offered, but tech firms are desperate to sell them.
Musk admitted to employees this week that Twitter is worth less than half of what it was when he bought it.
Stocks for Meta and Snap have both lost all of of their pandemic momentum since the ad market began to crater in 2022.