See how Hamilton real estate in 1947 compares to now – insauga.com
Many Hamiltonians have been completely iced out of the housing market over the last few years and it's only gotten icier since the pandemic.
It's not uncommon to hear stories about a $600,000 home in Hamilton receiving 12 bids in the first 12 hours and selling for $200,000 over asking.
Many from the Toronto-area are seeing their new job flexibility that includes working some or all of their days from home as an opportunity to relocate to a comparatively cheaper market. There have also reportedly been an influx of investment groups buying up property at way-above market value, further driving prices to exorbitant levels.
So with that, let's take a journey to the year 1947.
The 19th Academy Awards were hosted by Jack Benny; the Toronto Maple Leafs won the Stanley Cup (LOL) by defeating the defending champion, Montreal Canadiens 4-games-to-2; and Canada repealed a law that made it so a woman would automatically lose her citizenship if she married a non-Canadian.
Also, you could buy a nine-room home in Hamilton for $7,200.
A Reddit user by the name of "AssEatinSeazn" (LOL, again) posted a photo from what they say is a newspaper from 1947, featuring real estate ads in Hamilton.
HOUSE for sale. 9 rooms, hardwood floors, good furnace, new garage and driveway, Price $7,200. Apply after 6 o'clock at 278 Rosslyn Ave. N. Early possession.
(Credit u/AssEatinSeazn on Reddit)
Let's do the math and compare 1947 to 2021, shall we?
(Keeping in mind I went all of grade five thinking any number multiplied by zero equalled one…)
Pricing the real estate market is complex and can't be translated simply by calculating by inflation, but, for simplicity-sake, according to the Bank of Canada, $7,200 in 1947 is equivalent to $89,124.32 today.
According to HouseSigma.com, a four-bedroom, two-bathroom home on Rosslyn Ave N. now would fetch an average of $540,280–which would be considered to be on the "cheap" end of Hamilton's real estate prices. According to Remax, the current average cost of a home in Hamilton is $646,667.
In around 1947, the average Hamilton salary was about $2,300 per year. In today's dollars, that would be around $27,000.
The actual average income in Hamilton now is around $33,000.
In other words, a house in 1947 would cost a single person about three-times their annual salary. In 2021, the average home will cost the average person nearly 20-times their salary. Factor in the required down payments, stress tests, and taxes, and that number seems even larger.
What's the point of all this?
Just that real estate, especially in Hamilton, is expensive.
Which you already knew, but now you have figures to show your grandfather the next time he mocks your generation and tells you to "pull yourself up by your bootstraps" and "figure it out" the way he did… in 1947.
REAL ESTATE TRANSACTIONS – Northwest Arkansas Democrat-Gazette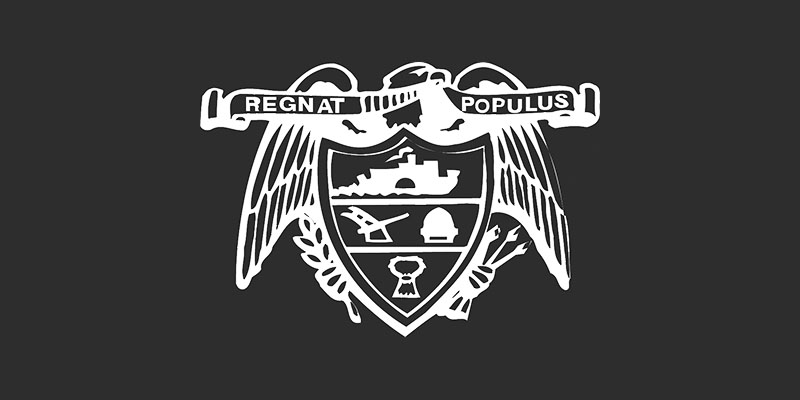 Pulaski County real estate transactions of $150,000 or more; deeds recorded Jan. 25-Jan. 29:
T.H. Little Rock, LLC and J.K. Little Rock, LLC to 7123 I-30, LLC, 7123 Interstate 30, Frontage Road, Little Rock, L2R, Tucker's Commercial Acres Replat, $2,600,000.
T.H. Little Rock II, LLC and J.K. Little Rock II, LLC to 1324 Henderson, LLC, 1324 Henderson Drive, North Little Rock, Pt. SW NW 36 & SE NE 35-2N-12W, $2,500,000.
Capital View Properties, LLC to TJM Third And Bishop Properties, LLC, 1900 & 1910 W. Third St., Little Rock, Ls6-7 B8, Union Depot; Blks. 4-5, Worthen; Ls7-8 B5 & L5 B6, Union Depot, $1,500,000.
Jeffrey L. Barber to Gerald C. and Judith A. Jones, L10, River Oaks, $1,005,000.
USP Land Holdings FP&P, LLC to BCR Investments, LLC, 1300 Bond Ave., Little Rock, Blks. 5 & 6, Manufacturer's; Pt.SW NW 12-1N-12W, $900,000.
Stevens Commercial Contractors, Inc.to Neil Brad Burnette and Andrea Gad-berry, 56 Falstone Drive, Little Rock, L23 B135, Chenal Valley, $754,307.
Yongchang Wang and Si Chen to Rochelle Alicia and Michael Aaron Johnson, 18 Accadia Court, Little Rock, L7 B126, Chenal Valley, $750,000.
Baring Cross Restoration, LLC to JRJ Building, LLC, 1301 W. Ninth St., North Little Rock, Ls9-12 & Ls1-2 B6, Vestal; Ls6, 2R, 9 & 11 B2, Giles; Ls12 & 3 B7, Vestal, $650,000.
General Mechanical Contractors and General Air Conditioning Corp. to Airmasters, Inc., 8107 Interstate 30, Little Rock, L6, National Investors Industrial Sites, $600,000.
Sandra Lee Yeary to Amy H. and Raymond E. Peeples III., 5113 Stonewall Road, Little Rock, L4 B26, Newton, $550,000.
Ghulam M. Khaleel to Christopher L. Merriott and I-Shin Wen, 9 LaMarche Lane, Little Rock, L1 B43, Chenal Valley, $520,000.
Bobby Loyd Boyanton Jr., and Alejandra Boyanton-Cano to Kyle Austin Morgan and Tessa M. Lee, 20 Cove Creek Point, Little Rock, L9 B23,Woodlands Edge, $460,500.
Ervin L.Vaught andThe Vaught Living Trust to Gene D. Adams Jr., L3 B38, Pleasant Valley, $447,000.
Connect Bank to United Lone Enterprises, LLC, L11, Rinke Garden Acres; Tract 1, Southland Acres, $425,000.
Terra Firma Project, LLC to Stephen P. and Glena J.Tipton, 19415 Summershade Drive, Little Rock, L28R B4, Wildwood Ridge Phase II Replat, $425,000.
Christy Garrett to William B. James, 42 Woodberry Road, Little Rock, L160, Longlea, $409,000.
Cynthia Lu to Jack Francis Dowling and Lisa Marie Thorpe and The Dowling/ Thorpe Family Trust, 1911 N. Cleveland St., Little Rock, Ls4-5 B1, Forest Park, $405,000.
Rodney and Shannon Hendrix to Joshua R. and Whitney Kasinger, 10 Marchwood Cove, Little Rock, L13 B1, Sienna Lake- Cooper Community, $402,000.
Gary Villines to David Matthew Morgan and Erin O'Leary, 317 Ridgeway Drive, Little Rock, Ls26-27 B12, Midland Hills, $400,000.
John B. Block and Rosalia Valdez Block/Rosalia N. Valdez to Larry J. and Elizabeth A. Smith and The Larry J. Smith And Elizabeth A. Smith Revocable Family Trust/The Smith Family Trust, L24 B2, Elmhurst, $375,000.
Federal National Mortgage Association and Fannie Mae to Nicholas Andrew Lewellen and Billie Chan, 1123 Kavanaugh Blvd., Little Rock, Ls11-12 B8, Midland Hills, $360,000.
The James Roeder Living Trust to Alonzo Livingston and Kathy Conyer, 1505 Milligan Drive, Maumelle, L1715, The Country Club Of Arkansas PRD Phase XXIV-A, $348,000.
Brian N. and Elizabeth L. Stiefvater to Rex Wayne and Sabra Curry, 8 Arles Drive, Little Rock, L62 B48, Chenal Valley, $341,000.
Patricia K. Craig to Jasher Henderson, Unit 2, Kennedy-Barton-Leonard HPR Of Barton Replat- Park Hill NLR, $335,000.
Federal National Mortgage Association and Fannie Mae to Alex Hernandex, 2809 Highline Drive, Sherwood, L75 B5, Creekside, $334,900.
William H. and Cynthia A. Byrd to Jared L. and Jennifer L. Averitt, 10 Windsor Valley Court, North Little Rock, L19 B7, Windsor Valley, $320,000.
Bradley T. and Amanda M. Rogers to Jonathan and Shalann Boyce, 1017 Oak Forest Circle, Sherwood, L20, Millers Glen Phase 2, $319,000.
Ryan James and Megan Maleah Brooks to LaTasha Nation, 9101 Johnson Drive, Sherwood, L13 B4, Creekside, $314,000.
Joseph Clay and Vickie D. Blackwell to Wendy Kaye Meadows and Freddy E. Dunaway II., 7301 Fourche Dam Pike, Little Rock, L2R, Clay Blackwell Replat, $310,000.
Nicholas C. and Sara Laine Rasmussen to Tad Christopher and Susan M. Tillemans, 14220 Longtree Drive, Little Rock, L55, Longlea Manor, $299,900.
Corey M. and Heather Davis to Jordan and Blake Forest Courtney, 2201 Ingleside Drive, Sherwood, L24, Millers Valley Phase I, $289,900.
Rodney B. and Evelyn C. Lewis to Victoria B. Dawson McPherson and Ika A. McPherson, 5 Mayberry Court, Little Rock, L61, Charleston Heights Phase II, $273,000.
Wendy L. Tittle and The Wendy L. Tittle Revocable Trust to Marcus and Lea Anne Motes, 4902 & 4910 Hatcher Road, Sherwood, Pt. SW SE 5 & Pt. NW NE 8-3N-11W, $272,000.
Tina S. Chandler to Mohamed H. Lahiani, 4405 Oaks Bluff Drive, Little Rock, L6, Oaks Bluff, $271,000.
Howard E. and Shelly Lyn Gough to Antonio Serna III., 401 W. Fifth St., North Little Rock, L24 B5, Faucette, $270,000.
Patricia Ann Conway and Frank Cavender Living Trust to William and Carolyn Buchman, 244 W. Maddox Road, Jacksonville, Pt. SE 6-3N-10W, $268,700.
ODS Enterprises, LLC to Gwendolyn and Ray Cobbs, 9 Benham Lane, Little Rock, L2 B7, Sienna Lake, $266,749.
Best Real Estate Investments, LLC to Sherri JoAnn and Raven Nycole Wilson, 15 E. Lake Drive, North Little Rock, L51 B48, Lakewood, $256,000.
Lena Belle Young Stafford Limited Partnership to Grayson Acres, LLC, Pt.SE 30-2N-10W; Pt. SW SW 29-2N-10W, $250,000.
Justin M. Elliott to Lorene J. Crain, L553R, The Country Club Of Arkansas, $245,000.
Jerry Lamar and Tami Taylor Johnston to Alexandra Savenka, 1108 N. Spruce St., Little Rock, L14 B4, Hillcrest, $243,000.
Robbie Lee Dillon, Timothy Scott Harrison and The Harrison Family Trust Number One to Shirley D. Hancock and Debra Stewart, 221 N. Claremont Ave., Sherwood, L10 B1, Queensbrook, $240,500.
Elizabeth A. Gadberry to Ashley Lauren Wilson, 109 Orchid Drive, Maumelle, L79, Waterside, $240,000.
Orgil Ganbold and Byambajav Zolzaya to Todd Weaver, 153 Obsidian Drive, Sherwood, L44 B4, Stonehill Phase II, $240,000.
Jennifer M. and Brent E. Burgin to Montrell Murray, 1 Trent Jones Cove, Sherwood, L1A, Fairway Park, $240,000.
Haybar Properties, LLC to A & A Investments, Inc., Ls1-3 & 10 B2, Fulton, $240,000.
Joshua Griffith and Anna-Grace Caroline Hurt to Maxwell and Brooke Good, 6418 Brentwood Road, Cammack Village. L21, Cammack Woods, $240,000.
David Mathew Morgan to Megan Leigh Hoyt, 11215 Gila Valley Drive, Little Rock, L8 B37, Pleasant Valley, $225,000.
Sarah Jane and Cody Ray Copeland to Morgan and Matthew McClintic, 3120 N. Cypress St., North Little Rock, L7 B22, Park Hill NLR, $223,000.
Riviera Partners, LLC to Kathy Dee Winn, Unit 406, Riviera HPR, $220,000.
Amy E. Harrison to DGA Properties, LLC, 6109 Kenwood Road, Cammack Village, L251, Cammack Woods, $219,900.
Nplus1 Data Solutions, LLC to Roy-den H. and Kimberly A. Gibson, 24201 Burlingame Road, Little Rock, Pt. SE NE 31-2N-14W, $217,500.
Terry L. and Dorothy L. Johnson and The Terry And Dorothy Johnson Living Trust to Aminah R. Eddings, 10 Summit Ridge Drive, Little Rock, L4 B1, Summit Ridge, $215,000.
Sarah Frances Hundley Wilf and The Sarah Frances Hundley Wilf Revocable Trust to John T. Whittier and Brooke Elizabeth Jarrett, 8201 Leatrice Drive, Little Rock, Ls16-17, Sheraton Park Section B, $215,000.
Michael Wayne and Teresa Dianne Johnson to Madison R. Sipes, 4 Zircon Drive, Maumelle, L181, North Pointe, $215,000.
Thomas P. and Mary L. Benfield to Payton and Tamara Baker, 2423 Brasco Road, Jacksonville, Pt. S/2 NW 25-4N-11W, $214,900.
Catherine S. Noernberg/Catherine S. Mulkey to Gregg and Julie Curtis, Pt. NW 24-2N-15W, $210,000.
Susan Ruth Witlowski to Hum Watts, LLC, 4802 MacArthur Drive, North Little Rock, Tract C, Theresa Annex Unrecorded, $210,000.
Timothy Royce and Teena R. Hoover to Crystal D. Young, 15221 Wade Blvd., North Little Rock, Ls21-22, Castlewood Unrecorded, $209,000.
Danny E. and Melissa D. Godfrey to Nanah T. Kim, 113 Ridgeland Drive, Maumelle, L146, North Ridge, $206,000.
BNT Properties Corp. to Golden Investments, LLC, 2405 S. Battery St., Little Rock, L1 B9, McCarthy, $205,000.
Tessa L. and Jeffrey T. Higgins to Nathan and Samantha Ashley, 103 Dexter Ave., North Little Rock, L15 B132, Park Hill NLR, $202,500.
Mark S. and Suzanne M. Evans to Ryan T. and Ann E. Janssen, 1805 Airborn Drive, Jacksonville, L243, Base Meadows Phase I-A, $199,900.
Teresa Ann Sazama and The Mary Ann Moran Revocable Trust to David Epperson, 22525 Wyldwood Drive, Little Rock, Ls28-29, Wylde-wood Phase 2, $197,000.
Joshua Ryan and Whitney Leigh Kasinger to Toby Pearson and Andrea Black, 14003 Applegate Place, Little Rock, L121, Otter Creek Community Phase I, $196,000.
Rae-Lene Wolf-Nichols/Rae-Lene Wolf to Ebony Sade Jackson, 202 W. Scenic Drive, North Little Rock, L5 B4, Broadview, $190,000.
Parkinson Building Group, Inc. to Richard Edwin Phelan, The Richard Edwin Phelan Revocable Trust, Mona Lynn Thompson and The Mona Lynn Thompson Revocable Trust, L4, Quick's Lake Place, $190,000.
Robert L. and Denise A. Wolfe to Geoffrey Mason Carter, Kathy Lynn Dawson-Carter and Jessica Utley, 21 Camp-den Hill Road, Sherwood, L164, Silver Creek Phase V, $189,900.
Ashley A. and Steven Russell Wilson to Katherine G. Faulk, 4613 Lochridge Road, North Little Rock, L36 B207, Park Hill NLR, $186,000.
S. Anne Goodman to Mary S. Baguley, 2200 Andover Court, Apt. 1102, Little Rock, Unit 1103, Andover Square HPR Phase II, $184,600.
Thomas A. and Deborah J. Baker to J. Michael Jaynes and Sally A. Nungesser, Tract 11, Cottonwood Estates Unrecorded, $180,000.
Garry and Donna Nolan to Wayne and Carol LaFrance, 1317 Huntsmoor Road, Sherwood, L25 B3, East Meadow, $179,900.
Shelley Jenkins Muscovalley and The Shelley Jenkins Muscovalley Revocable Trust to Toneisha Harper, 9806 Merlot Lane, North Little Rock, L16, The Villages At Merlot Lane, $179,900.
Ron Davis Property Management, LLC to Ted and Kirsten Fredrich, 15 Breeds Hill Court, Little Rock, L543, Walnut Valley Third, $179,000.
William Fagan to Edward Hunter, 5517 Pin Oak Lane, North Little Rock, L320, Trammel Estates Phase II, $177,000.
James E. and Betty Ann Mowrey to Brett Chapman and Roger Neil Lewis, 2203 Peach Tree Drive, Little Rock, L9, Sandpiper Section A, $177,000.
Lyons Properties, LLC to Samuel Bruce and Hannah James Eddington, 1108 Skyline Drive, North Little Rock, Ls16 & 16A B124, Park Hill NLR, $175,500.
Magna Six Investments, LLC to Sanders Plumbing, Inc., L6R2 B5, Northshore Business Park, $175,000.
Kerry Allen and Ashley Elizabeth Wygal to Adrian and Billy Ballard Jr., 24 Meadow Ridge Loop, Maumelle, L69, Meadow Ridge, $172,500.
Rausch Coleman Mid-Ark, LLC to Rudnick Caldwell Sr., 5649 Black Oak Cove, Sherwood, L233, Trammel Estates Phase IV-B, $172,350.
Albert E. VanPelt Jr., to Tyler S. and Kalyn M. Thomas, 4 Kingsbridge Way, Little Rock, Apt. 4, Kingsbridge Townhomes HPR 1, $171,500.
Rausch Coleman Mid-Ark, LLC to Ebony L. Watson and Cortney D. Ervin, 5633 Black Oak Cove, North Little Rock, L231, Trammel Estates Phase VI-B, $170,775.
Wilmington Savings Fund Society, FSB and Christiana Trust to Charli Sahr, 42 Woodridge Drive, Little Rock, L53, Woodridge Estates, $165,000.
Lynn B. and William B. Brooks to Joanna E. Hyatt, 6500 W. Markham St., Little Rock, L45, Plaza Heights, $163,000.
Shervin Djafarzadeh to Stephen Heller, 24 Wagon Wheel Court, Little Rock, L150B, Point West Second, $159,900.
Jacob Adams to Evan J. Johnson, 44 Meadow Ridge Loop, Maumelle, L75, Meadow Ridge Phase II, $159,900.
Cynthia A. Parkison to Christopher A. and Ashley DeLeon 14 Kings Court, Little Rock. L387, Pleasantree First $159,000 Harriette Gilbert, Darrell J. Gilbert, Kathleen Gilbert and William David Gilbert Jr., to Kelly L. Sedlacek, 8809 Ridgeview Cove, Sherwood, L112, Miller's Crossing Phase 2, $157,017.
Rausch Coleman Mid-Ark, LLC to Amy Sibrava, 6616 Trammel Estates Lane, North Little Rock, L242, Trammel Estates Phase VI-B, $156,525.
Jonathan Leader to R.E.R. Of Little Rock, Inc., 1819 N. McKinley St., Little Rock, L10 B7, Forest Park, $156,000.
Sunlight Management Services, LLC to Alfred and Sonia Mitchell, 135 Whispering Oak Trail, Little Rock, L12, Whispering Oaks, $155,000.
Janean M. Henn Essy to Sheree Lachelle Moore, 616 Ferry St., Little Rock, L9 B2, Stevenson, $155,000.
Marcus Adam and Ashley Lauren Roberson to Tommy Gene Gibson, 3717 Loch Lane, North Little Rock, L52 B203, Park Hill NLR, $154,900.
Federal National Mortgage Association and Fannie Mae to Keith Simmons, 23 Crownpoint Road, Little Rock, L243, Colony West Third, $154,900.
Toronto real estate trends point to pandemic's unequal impact: CMHC – NOW Toronto
Demand for expensive homes in Toronto real estate is the result of the pandemic's economic impact
---
The record prices in the Toronto real estate market over the past year is just another example of how the COVID-19 pandemic further exacerbates issues rooted in social inequality, according to the Canada Mortgage and Housing Corporation (CMHC).
The crown agency's 2021 Housing Market Report says the growth in real estate markets like Toronto and Vancouver reflect the uneven distribution of the pandemic's economic impact.
While higher-income households could quickly adjust to lockdowns and maintain income while also benefitting from historic low mortgage rates, low-income workers like restaurant staff were often left with fewer employment options. The impact on the real estate markets such as Toronto is that demand for rentals and other less-expensive housing options declined, while prices for townhomes and semi-detached and detached houses are higher than ever.
When the pandemic took hold last spring, the CMHC's housing market reports predicted a nine-to- 18 per cent decline in house prices before Canadian real estate began its recovery in 2022. A follow-up report doubled down on the estimation, estimating that the average home price in Toronto could dip as low as $825,000 in Fall 2020, before falling somewhere in the range between $739,000 and $840,000 by Fall 2021.
The average selling price for a home in the Greater Toronto real estate market in January 2021 was $967,885. The CMHC chalks up the unexpected results to pent-up demand and less spending during the pandemic that pushed up household saving. The extra household cash combined with the expectation that low mortgage rates would sustain during the pandemic drove Toronto real estate prices up.
"The fact that the most severe economic consequences of the pandemic were felt more by lower-income households helps us to understand the dynamics of the housing market over the same time period," says the report.
CMHC points out that the financial burden of the pandemic hit younger people and people who work in the accommodation and food services industry the hardest. There is significant overlap among the two. The pandemic also halted immigration.
"These three groups – the young, lower-income earners and new immigrants – tend to support demand for less expensive housing, including more affordable homeownership options as well as rental accommodation," the report adds.
The CMHC explains that these factors contributed to shifts in Toronto, Vancouver, Ottawa and Montreal, where sales from March to October 2020 trended towards more expensive properties.
Jane and Finch, Malvern and Rexdale condos outpace downtown by 20 percent
While demand during dropped for less expensive housing across the city, some Toronto neighbourhoods bucked the trend.
The CMHC housing market report arrived a day after real estate site Strata.ca revealed that Jane and Finch, Rexdale and Malvern had the highest appreciation rates in Toronto.
According to Strata, the city's average condo appreciation rate is two per cent year-over-year. But prices in Malvern and Jane and Finch went up 14 per cent and 11 per cent respectively, while downtown condos depreciated six per cent.
According to Strata.ca broker Robert Van Rhijn, immigrant populations are driving the appreciation in these traditionally-overlooked neighbourhoods.
He adds: "As prices rise, we'll undoubtedly see the typical signs of gentrification occur."
Open House: How to survive B.C.'s red hot real-estate market | Watch News Videos Online – Globalnews.ca