SETI Institute in the News – Media Roundup. December 2021 – SETI Institute
LaserSETI Expands Its View
The ability to search for laser signals from other civilizations, rather than "traditional" radio signals, has increased significantly with new installations of LaserSETI in Hawai'i.
Each device is equipped with two identical cameras, rotated 90 degrees to one another along the viewing axis. A splitter divides the incoming light into spectra, which the camera records at a rapid rate. The wide-angle commercial lenses used in the LaserSETI devices are capable of imaging around 75 degrees, so only a few are needed to scan the entire night sky. Eliot Gillum, principal investigator for LaserSETI, said it's "a big step forward in searching for technosignatures," and that it's the "first project in either optical or radio astronomy designed to cover the entire sky."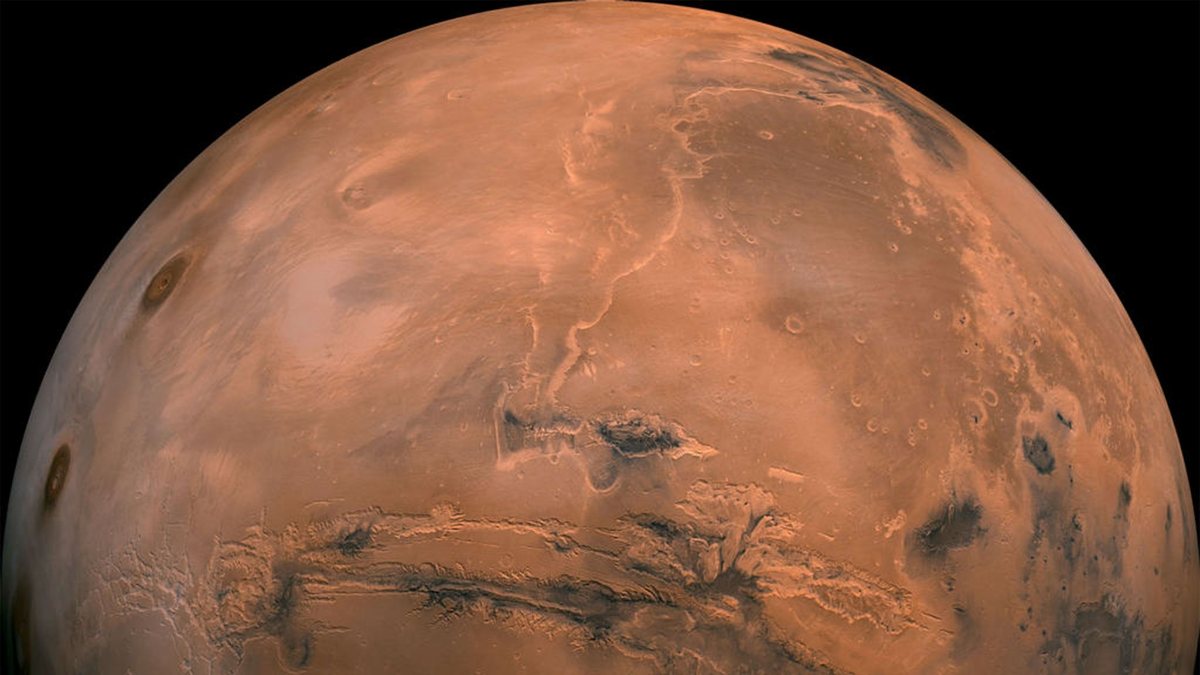 Analogs, Lava, Mud, and Salt: Exploring Mars on Earth
In preparation for more missions to the Red Planet, including possible human explorers, scientists use locations on Earth to simulate conditions that may be found on Mars. Other researchers, including Janice Bishop, examine and recreate the chemistry of Martian soil in the lab.
Dr. [Pascal] Lee runs the Haughton-Mars Project, an analog research facility on Devon Island, an uninhabited, barren Arctic outpost in Nunavut, Canada. "There's an incredibly wide array of features that are similar to what we see on the moon and on Mars," he said.
Dunes Across Many Worlds
Earth isn't the only place in the Solar System with dunes – planets, moons, and even comets all have shown fields of wind- and/or water-sculpted landscapes. Studies of these features not only expands our understanding of these far-flung worlds, but also of our own planet, as described in this article, co-authored by Lori Fenton.
On Mars, more than 4,000 dune fields displaying a wide variety of dune forms have been mapped. Dunes have been imaged in two fields on Venus. The Rosetta spacecraft observed dunelike features on the nucleus of comet 67P/Churyumov-Gerasimenko where a tenuous and transient atmosphere—formed by vaporization of ice as the comet passes close to the Sun—may mobilize surface particles. Meanwhile, Titan, Saturn's largest satellite, has moon-circling longitudinal dunes near its equator; Triton, Neptune's largest moon, and Io, Jupiter's volcanically active moon, both have surface features indicating windblown sediment transport in transient atmospheres; and Pluto features dunelike forms on the frozen-nitrogen surface of Sputnik Planitia.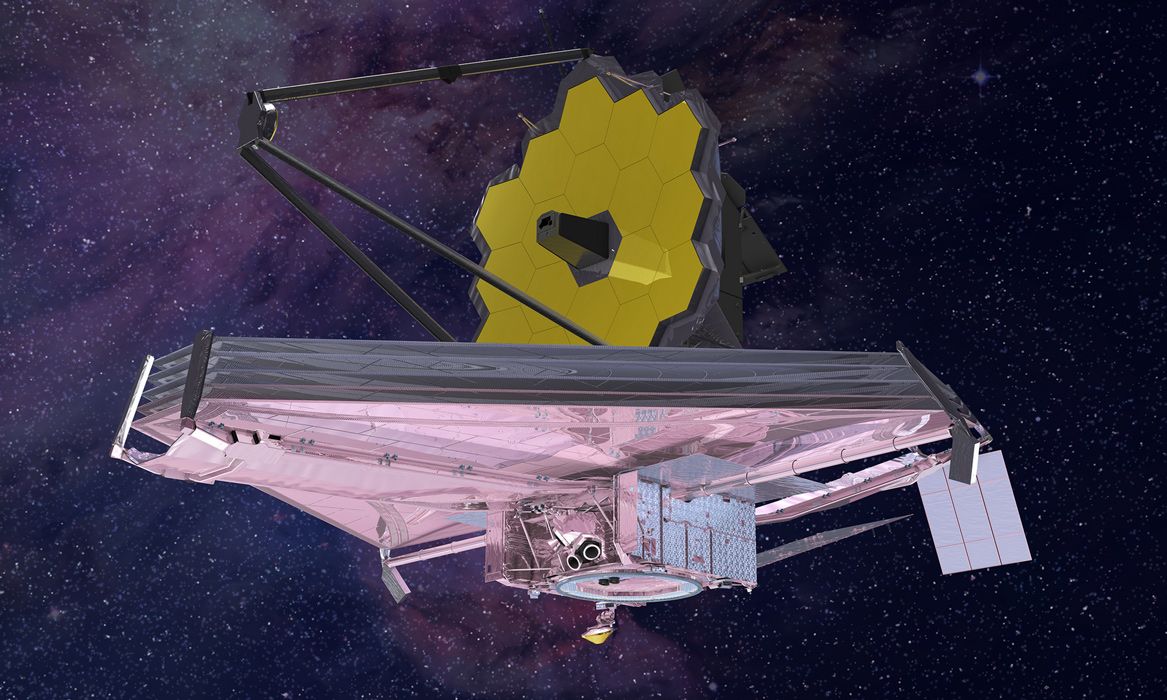 James Webb Space Telescope Holds Possibilities for SETI
New astronomical instruments bring unexpected discoveries and answers to old questions, as well as creating new questions to be answered. Could JWST help answer one of humanity's oldest questions?
"We can't even begin to imagine how much more we are going to learn," Bill Diamond, president and CEO of the SETI Institute, told the Washington Examiner in 2018. The "odds of finding extraterrestrial life only get better" with the wider range of technology at scientists' disposal," including the James Webb telescope, he added.
Bolide Detection Gets a Boost from AI
Bolides – fireballs from exploding meteors – are difficult to study. With the aid of lightning-spotting satellites and artificial intelligence, scientists now have more data to examine.
When a blazing bright light floods the sky in the Western Hemisphere, data travel from the two lightning mappers on the GOES satellites to NOAA, where they are processed to capture lightning events. Data then branch off and travel to supercomputers at the NASA Ames Research Center to spy the bolide flashes that scientists like [Jeffrey] Smith have trained them to recognize.
Student Involvement with SpaceML Extends the Reach of CAMS
Meteor surveillance with the CAMS system of cameras covers much of the world, but is lacking in Asia. One student in India describes his participation the SpaceML community and working with CAMS.
In the new world order created by the pandemic, SpaceML and my experience with CAMS showcases a model of how people from different parts of the world with different skill sets, can collaborate successfully. It is evidence that geopolitical borders are no boundaries to impactful work.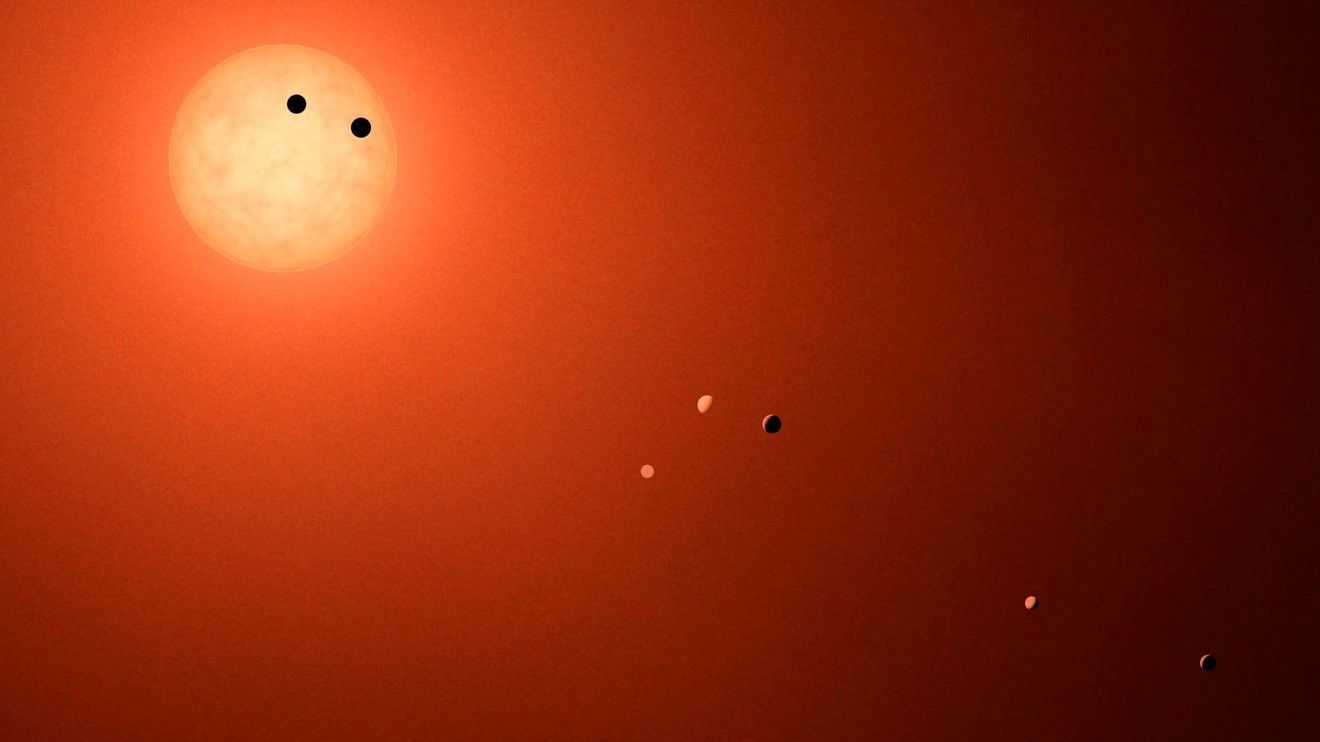 Exoplanets – The Numbers (and Bizarre Types) Are Growing
ExoMiner, a new algorithm, has scanned the Kepler data archive to confirm over 300 new exoplanets. Meanwhile, scientists describe some of the strangest exoplanets yet found.
Kepler-16b is an extrasolar planet that was detected in the Kepler-16 system during NASA's Kepler mission led by Laurence Doyle of the SETI Institute back in 2011. The mission's research team used the data from the Kepler space telescope to search for transiting planets, and noticed "the brightness of this particular system dipped even when the stars were not eclipsing one another, hinting at a third body."
Teachers Explore the Stratosphere on SOFIA
The Airborne Astronomy Ambassadors program brings science educators and scientists together on NASA missions aboard SOFIA, the Stratospheric Observatory for Infrared Astronomy. The 2021 ambassadors are back on Earth, eager to share their experiences with their students.
Ultimately, the flight invigorated the teachers to continue to educate the minds of their students and hopefully spark an interest in science among them.
"More than just content, like being able to think critically and examine graphs, being able to work together and communicate, just like the all those people on the plane," Heflin said. "Being able to work in groups is such a big skill."
An unusually large asteroid zipped past Earth in early December. Spoiler alert: it didn't hit the planet.
In a hint of festive hope, astronomer Dr. Franck Marchis said the rock, known as Nereus, "is not a threat" at this time.
But he added: "Its orbit could be deviated by various things, such as an encounter with another asteroid or a planet like Venus. Any deviation could be a problem. It is as if you have an evil neighbor: you want to know where they are and what they are doing".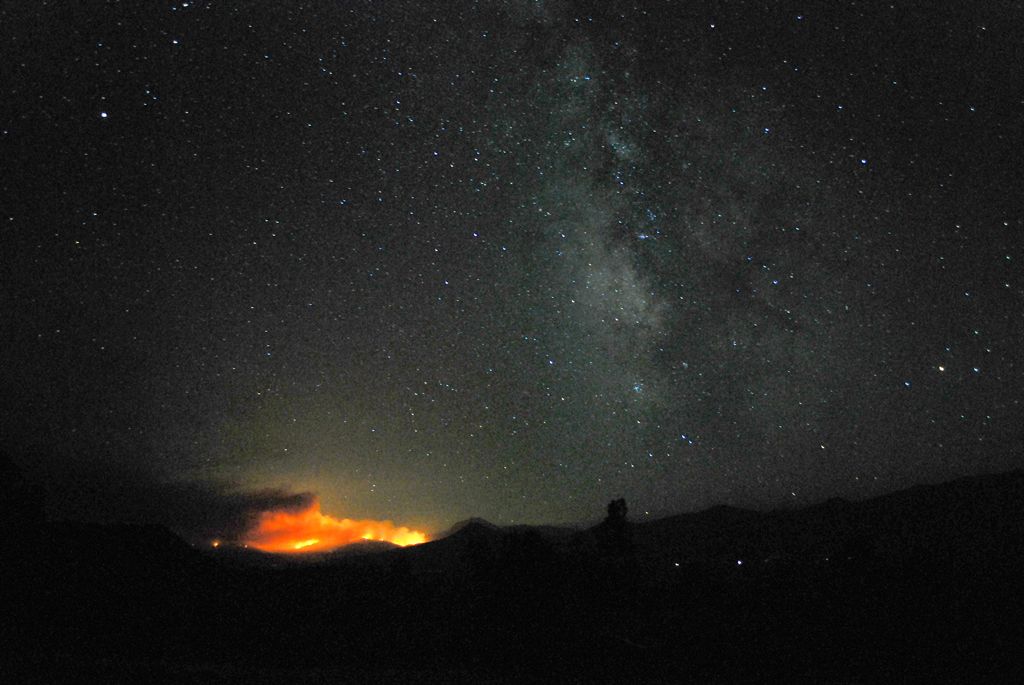 California Wildfires Again Threatened SETI Antennas
The SETI Institute's Allen Telescope Array (ATA) was in the path of deadly wildfires for a second time. While personnel were evacuated as a precaution for the Dixie Fire, the array was unharmed – this time.
It would be an ironic (and very human) twist if the thing that held back the search for life in the cosmos was the terrible effects of climate change on a more telluric scale.
The keystone of SETI research turned 60 in 2021. Nadia Drake discusses the Equation with her father, Frank.
Scores of scientists are still guided by the equation today, and the latest discoveries about other planets both within and beyond our solar system are helping researchers to fill in the variables. It's a remarkable legacy considering he only wrote the thing down in 1961 when he was strapped for time and needed to organise a meeting.
Big Picture Science
Join hosts Seth Shostak and Molly Bentley each week as they explore emerging science and technology research.
Skeptic Check: Identifying UAPs
The Pentagon's report on UAPs (Unidentified Aerial Phenomena) said nothing about the possibility that some might be alien spacecraft. Nonetheless, the report has generated heightened interest in figuring out what these UAPs are, and that interest extends to some scientists. We talk to two researchers who want an open and strictly scientific investigation of these phenomena. What should they do and what do they expect to find? And finally, will the possibility of alien visitors ever be resolved?

With guests Jacob Haqq-Misra, Ravi Kopparapu
Hubble and Beyond
The universe is not just expanding; it's accelerating. Supermassive black holes are hunkered down at the center of our galaxy and just about every other galaxy, too. We talk about these and other big discoveries of the Hubble Space Telescope, now in orbit for 30 years.
But two new next-generation telescopes will soon be joining Hubble: the Nancy Grace Roman Space Telescope and the James Webb Space Telescope. Hear what cosmic puzzles they'll address. Plus, life in a clean room while wearing a coverall "bunny suit"; what it takes to assemble a telescope.

With guests Meg Urry, John Grunsfeld, Kenneth Harris
Attack of the Mutants
The omicron variant is surging. More contagious than delta, omicron demonstrates how viruses use mutations to quickly adapt.
Mutations drive evolution, although most don't do much. But occasionally a mutation improves an organism. Omicron, the latest in a string of variants, is bad for us, but good for the virus.
How mutation of viruses ensures their own survival while threatening ours, and the prospect of a universal vaccine that would protect us against all a viruses' variants.
With guests Robert Garry, Kevin Saunders
Mycology Education
Beneath our feet is a living network just as complex and extensive as the root systems in a forest. Fungi, which evolved in the oceans, were among the first to colonize the barren continents more than a half-billion years ago. They paved the way for land plants, animals, and (eventually) you.
Think beyond penicillin and pizza, and take a moment to consider these amazing organisms. Able to survive every major extinction, essential as Nature's decomposers, and the basis of both ale and antibiotics, fungi are essential to life. And their behavior is so complex you'll be wondering if we shouldn't call them intelligent!
With guest Merlin Sheldrake
More Big Picture Science episodes can be found at http://bigpicturescience.org/episodes.
SETI Live
SETI Institute hosts interview cutting-edge scientists each week on social media. Recent SETI Live episodes include:
Discovering Exoplanets in Another Galaxy
For the first time, scientists may have discovered evidence of a planet in another galaxy. Using NASA's Chandra X-ray Observatory, the possible exoplanet candidate is located in the spiral galaxy Messier 52 (M51), about 28 million light-years away from Earth. Join Franck Marchis in conversation with Rosanne Di Stefano, lead author on the study that found this exciting new planet candidate to learn how they did it and what's next.
DART: Mission to Move a (Didy)moon
Planetary defense is one of the core concerns of scientists. Our planet is constantly being bombarded by rocks, and so far, none of those rocks have been a serious threat to humanity. However, that could change, and researchers looking to prevent a catastrophe have designed a new mission to test our ability to shift an asteroid in its orbit. The Double Asteroid Redirection Test (DART) mission is NASA's demonstration of kinetic impactor technology, impacting an asteroid to adjust its speed and path. On November 24, 2021, the DART mission was launched and is expected to arrive at its target, asteroid Didymos' moon Dimorphos (aka Didymoon), in 2022. Joining us to discuss DART's objectives and science goals are three SETI Institute scientists working on the mission: Michael Busch, Matija Ćuk, and Gal Sarid. Beth Johnson will lead the discussion.
Mars Underground: Preparing Mars for Human Exploration?
The next era of Mars exploration has begun, with current and future missions highlighting the importance of subsurface science for sample return, astrobiology and human exploration. SETI Institute senior planetary astronomer Franck Marchis invited microbiologist Rachel Harris from Harvard University to discuss a session she organized at the AGU Meeting in New Orleans on the study of the interior of Mars with a focus on finding resources or sign of life on the red planet. Since this discussion was recorded from the #AGU21 meeting, we will take questions in the comments below.
SETI: Looking Back, Looking Forward
We've almost reached the end of 2021, and it was… a year. While everyone dealt with the pandemic and an uncertain future, we continued our outreach efforts to keep bringing science directly to the public. To close out an amazing calendar of SETI Live events, we are excited to speak with Dr. Nathalie Cabrol, Director of the Carl Sagan Center for Research, and Dr. Seth Shostak, Senior Astronomer, about the advances and progress made on our search for life beyond Earth this past year. They'll also share their thoughts on what we can look forward to in the upcoming year, both with regards to SETI and space science. Beth Johnson will moderate.
Coming Spon: The Missions and Sights of 2022
Despite 2022 starting as an extension of 2020 and 2021, there are still new missions to be launched, more science to be done, and all the usual sights in the sky to look up at. Join Franck Marchis and Simon Steel as they give you the run down on what's coming up in space science this year.
Videos of all past Facebook Live events can be found on our Facebook page, https://www.facebook.com/SETIInstitute/, or on our YouTube channel, https://www.youtube.com/SETIInstitute.
Uvalde School Shooting Sparks Cries For Action Across Social Media – BNN
(Bloomberg) — With former President Donald Trump scheduled to speak at the NRA's National Meeting this Friday in Houston, in the same state where 19 children and two teachers were killed at the hands of an 18-year old gunman who stormed their school, rallying cries for gun control can be heard across social media.Former President Barack Obama posted a string of tweets that began,"It's long past time for action, any kind of action. And it's another tragedy—a quieter but no less tragic one—for families to wait another day." He added, "Across the country, parents are putting their children to bed, reading stories, singing lullabies—and in the back of their minds, they're worried about what might happen tomorrow after they drop their kids off at school, or take them to a grocery store or any other public space."
From LeBron James to Mia Farrow, an outpouring of grief from celebrities followed an emotionally charged speech by Golden State Warriors' coach Steve Kerr who called a press conference before tonight's NBA semifinals game to express outrage at the "50 senators" who have failed to move on a House bill on common-sense gun safety reforms that President Biden is ready to sign into law.Los Angeles Lakers' LeBron James shared Kerr's remarks and tweeted, "My thoughts and prayers goes out to the families of love ones loss & injured at Robb Elementary School in Uvalde, TX! Like when is enough enough man!!! These are kids and we keep putting them in harms way at school. Like seriously "AT SCHOOL" where it's suppose to be the safest!" Oscar winner Matthew McConaughey, who was born in Uvalde and runs a foundation to help high school students in Texas, asked all Americans to take action "so that no parent has to experience what the parents in Uvalde and the others before them have endured."
Other celebrities taking to Twitter to share their grief include human rights activist George Takei who co-starred in "Star Trek: The Original Series." He tweeted, "14 children and 1 teacher. There are no words. And there are no actions ever taken." National Youth Poet Laureate Amanda Gorman wrote, "It takes a monster to kill children. But to watch monsters kill children again and again and do nothing isn't just insanity—it's inhumanity." Actress Mia Farrow retweeted Gorman and said, "Don't anyone dare do "thoughts and prayers". We are way past that. We need reasonable gun legislation like every other rational country.And late night talk show host James Corden commented on how shocked he is by America's inability to act when it comes to gun control. "It doesn't make sense to me. It doesn't reflect the country that I think America is. The America I've always admired. You have a problem, you solve it. You're on the forefront of medicine, of technology, of innovation. When there's a world war, you are the ones we turn to. Yet on this issue America is one of the most backward places in the world."Cordon noted this year there have been no school shootings in England, Japan, and Australia, but this year there have been 27 school shootings in America and 212 mass shootings and we are just five months into the year.
©2022 Bloomberg L.P.
/REPEAT — Media Advisory – Minister Mendicino to make a funding announcement/ – Canada NewsWire
OTTAWA, ON, May 24, 2022 /CNW/ – Members of the media are invited to join the Honourable Marco Mendicino, Minister of Public Safety, for a funding announcement under the Crime Prevention Action Fund to underscore the Government of Canada's efforts to keep Canadian youth safe in Halifax and surrounding communities.
He will be joined by Lena Metlege Diab, Member of Parliament for Halifax West-Nova Scotia.
Following the announcement, Minister Mendicino and MP Diab will take questions from the media.
Date
Wednesday, May 25, 2022
Time
9:00 a.m. ADT
Location
YWCA Halifax
358 Herring Cove Road
Spryfield, Nova Scotia
Media representatives who wish to attend the event must arrive at least 15 minutes in advance to sign in and present photo ID and credentials.
Media can dial-in by using the numbers below. Media are encouraged to dial-in 15 minutes before the start of the press conference.
Participant dial-in numbers: 1-866-206-0153 / 613-954-9003
Access Code: 9504354#
Media and guests are asked to respect local physical distancing guidelines. Participants will be required to share their name and phone number for possible contact tracing. Wearing masks is recommended, especially when not able to maintain physical distance.
Public health protocols are in effect: please stay home if you are experiencing any of the symptoms listed here: Coronavirus (COVID-19) – Government of Nova Scotia, Canada, practice good hand washing and other hygiene steps, as well as physical distancing.
SOURCE Public Safety and Emergency Preparedness Canada
For further information: Audrey Champoux, Press Secretary, Office of the Minister of Public Safety, [email protected]; Media Relations, Public Safety Canada, 613-991-0657, [email protected]
Analysis: Media coverage of Texas school massacre invokes Sandy Hook – CNN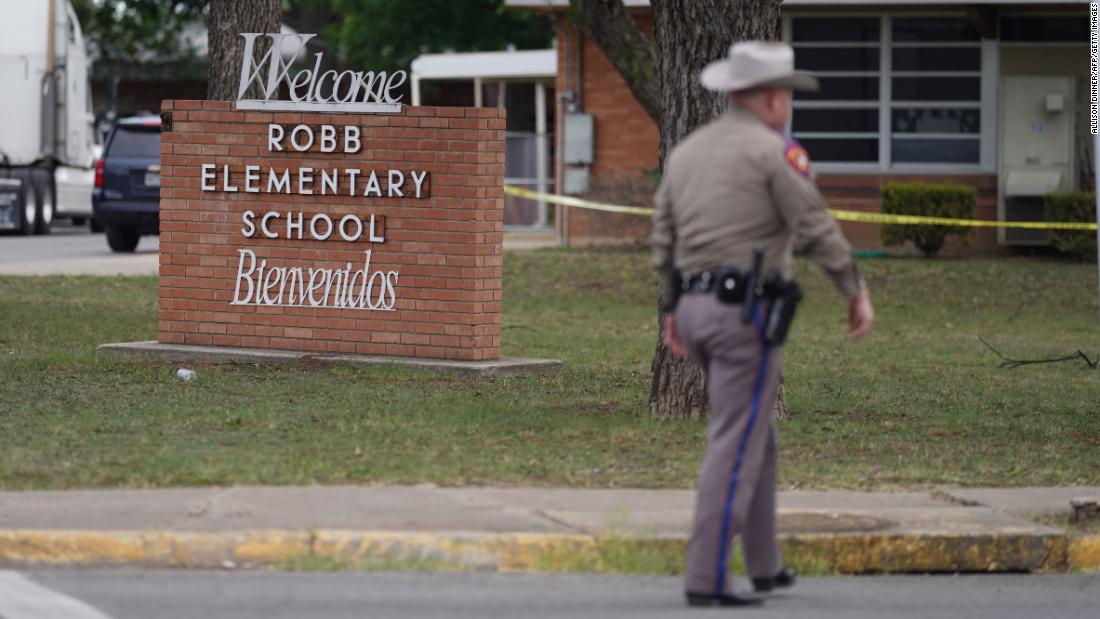 "Mass shootings have become America's copy and paste tragedy," Politico's Tyler Weyant
wrote Tuesday evening
. "We change the place, the town, the number of dead and injured. But the constant is lives lost, people who cannot be brought back, and the nation is left in a numb daze."
At least, until, it happens again. In this case, it only took 10 days from the last slaughter for another spasm of senseless violence and terror to force the nation to go through the motions once again.
It's all so predictable and formulaic at this point. First come the initial reports of a shooting, then details about fatalities and injuries, then details about the shooter and motive, and finally the tributes to the dead. All the while, there are widespread calls for the US to take some — any — action to stop these regular massacres from occurring while Fox personalities and GOP leaders insist the shooting shouldn't be "politicized."
"We perform this same skit every time," pediatrician and Democratic congressional candidate Dr. Annie Andrews
tweeted
. "You say your thing. I say my thing. A few more people join the movement. It's not working."
I realize that, at this point, even pointing out the fact that we are stuck in this endless loop is cliche. But I can't think of anything new or unique to say — and I honestly haven't seen a single original point made in the past few hours. Years and years of these horrific acts have collectively drained us of any groundbreaking observations. Everything is just recycled. Recycled from the last shooting and the shooting before that.
"Make no mistake about it, nothing is done, and nothing is ever done," Don Lemon said on CNN Tuesday night. "And we're going to be back here. Grieving again, over another town."
"This," Lemon added, "is where we are right now."
I wish people would stop saying "there are no words." There are so many words. Inhuman. Grotesque. Shameful.
I worry that rote news coverage and cliche reactions may unintentionally sanitize this sickening violence.
I want everyone to know that reality. I want answers to questions that are painful even to ask. What were the victims at Robb Elementary doing in the final peaceful minutes of their lives? What were they thinking when they heard loud noises down the hall? Did they recognize the sounds as gunshots? Did they fear for their lives? Did they cry out for their moms? For their dads? What did they feel in those final seconds?
There are plenty of words. We just have to use them.
President Biden learned of the school shooting while flying back from Asia aboard Air Force One. Pool reporters on the plane were without WiFi and unaware of the news until press secretary Karine Jean-Pierre came back to the press cabin and said Biden would be speaking at the WH upon landing. Reporters turned on the in-flight TVs to see CNN's live coverage. Per CNN's MJ Lee, "a decision was made to make a 'wire call' — a rare phone call using the phone in the press cabin to alert the wires and news organizations of breaking news. While much of the news we were being told in the air had already been shared on the ground, reporters agreed — given the gravity of the news — upon a joint statement that would be read and disseminated to wires and news networks."
The conversation in right-wing media immediately turned to calling for armed guards to protect schools. In other words, more guns. Pundits and personalities on Fox repeatedly suggested that funding allocated to schools to protect against Covid should be spent on security personnel. Meanwhile, personalities attacked those who called for gun control measures. After Biden did so in his address to the nation, Tucker Carlson attacked him in the most vicious terms. "The President of the United States, frail, confused, bitterly partisan, desecrating the memory of recently murdered children with tired talking points of the Democratic Party," Carlson said, "dividing the country in a moment of deep pain…"
— CNN will remain live all night and through the morning, with some anchors on the scene in Texas…
— Fox News preempted the 11pm comedy show "Gutfeld" for additional live coverage of the massacre…
— Savannah Guthrie will co-anchor Wednesday's "Today" from Uvalde. Other NBC and MSNBC anchors en route to Texas include Lester Holt, Tom Llamas, José Díaz-Balart, and Ali Velshi…
— Tony Dokoupil will co-anchor "CBS Mornings" from Uvalde…