Six potential trade fits for the Toronto Maple Leafs to replace Jake Muzzin – Daily Faceoff
Mitch Marner was on the case.
Not long after his close friend, Jake Muzzin, left the Oct. 17 loss against Arizona with an apparent neck injury, Marner let the world in on the potential severity of it with his comments: "Obviously for him it's just making sure that, if he does come back and play this year, or whatever happens, just make sure that he's going to be able to do whatever he wants to do the rest of his life and enjoy the time with his family, his kids."
It was one of those foreshadowing quotes that spoke volumes. A player's life and well-being after hockey is always of paramount importance. Fast forward to this week, nearly a month later, when the Maple Leafs announced that Muzzin would be out for the foreseeable future with a cervical spine injury, to be re-evaluated next in late February before the March 3 trade deadline.
For Toronto, Muzzin's injury is probably the best outcome in a worst-case scenario. They are down a blueliner who was acquired and paid to be a big part of a playoff run, but injuries have mounted, and at least now they have clarity and flexibility.
GM Kyle Dubas said Monday that in the short-term, the Leafs will provide no shortage of opportunity for young defensemen Rasmus Sandin and Timothy Liljegren to step up and seize the moment. In the long-term, it seems like a foregone conclusion that the Leafs will use all of Muzzin's $5.625 million LTIR space to boost a back end that many viewed as already in need of reinforcement when Muzzin was healthy.
This is a burn-the-boats type of season in Toronto, where no stone should be left unturned. It's now or never to make a dent in the Stanley Cup playoffs for this core.
So, who is available on the blueline? As Senators GM Pierre Dorion noted on Tuesday, it is the toughest position to trade for in the NHL.
Given the list below, Dubas may have to stray from his preference of not acquiring rental players, since there are seemingly very few defensemen with term available. Teams that have steady defensemen are in the business of hanging onto them, unless there is a significant premium paid. And it's not as if Dubas, in the last year of his contract without an extension, should be thinking much beyond this season anyway.
Aside from the obvious in Jakob Chychrun, who has been available for more than a year in Arizona and is set to make his season debut on Nov. 21, here are six potential fits for the Maple Leafs as the season moves on:
1. John Klingberg, Anaheim Ducks
Age: 30
Shoots: Right
Stats: 16 GP, 1 G, 7 A, 8 Pts
Contract: Pending UFA, $7 million AAV
With Muzzin's injury, the Leafs have the ability to jump the market and acquire Klingberg. It's been a miserable start for the rebuilding Ducks, who are tied for the fewest points in the league. He is a strong skater and defender, a really well-rounded player who would instantly improve the power play. The idea behind signing Klingberg to just a one-year deal in late July as he lingered on the free agent market was to see if there was a fit, but also realize that he is a potential flippable asset. Klingberg recognized that, as well, which is why he has a full no-trade clause in place until Jan. 1. With the Ducks retaining half on Klingberg, his contract would fit neatly into the Leafs' LTIR cushion, and if the cap does increase – it may not be out of the realm of possibility that the Leafs could re-sign him. But the acquisition cost won't be cheap. Klingberg will be fetching a first-round pick, plus more, on the rental market. He is also the best all-around defenseman available.
2. Vladislav Gavrikov, Columbus Blue Jackets
Age: 26
Shoots: Left
Stats: 15 GP, 2 G, 2 A, 4 Pts
Contract: Pending UFA, $2.8 million AAV
Gavrikov is probably close to a stylistic opposite from Klingberg. Gavrikov is the quintessential defensive defenseman. He has size and reach, he blocks shots and he kills plays. He's not quite worthy of the term "shutdown" guy, but he holds his own. If you look back in Toronto's playbook under Kyle Dubas, a similar style of player has already been targeted and acquired in Ilya Lyubushkin, who has since moved on to Buffalo. In that deal last season, they also packaged Nick Ritchie to Arizona with a second-round pick for Lyubushkin. The acquisition cost is likely the same this time around and Columbus doesn't have the same cap flexibility as Arizona to take on an undesirable contract. Gavrikov finds himself a few months away from free agency on a Columbus team going in the wrong direction. They've capitalized on the rental market with Toronto before and we could see GM Jarmo Kekalainen doing it again.
3. Matt Roy, Los Angeles Kings
Age: 27
Shoots: Right
Stats: 18 GP, 3 G, 5 A, 8 Pts
Contract: 1 more season remaining, $3.15 million AAV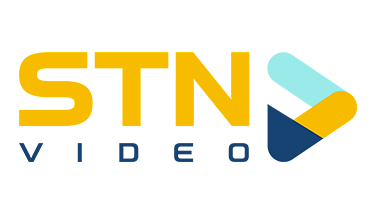 Roy is the only blueliner on our list who has term on his contract. Why does he make the cut? The Kings are one of the very few teams in the league with a surplus on defense. They have eight healthy defensemen right now if you include 19-year-old slide candidate Brandt Clarke and that does not include Jordan Spence or Tobias Bjornfot, who are ready to go in AHL Ontario. The real proof in the telling is in Roy's ice time. After averaging 20:18 over the last two seasons, he has only cracked 20 minutes twice this season, averaging 17:50. It's clear the Kings would preferably move on from Sean Walker first, who hasn't looked the same yet after a major right knee injury. Walker has the same term left at a slightly lower cap hit. But Roy is the better defenseman right now. His game isn't going to 'wow' anyone in any one facet, but the unassuming 2015 seventh-round pick is steady, reliable and not easily rattled.
4. Carson Soucy, Seattle Kraken
Age: 28
Shoots: Left
Stats: 16 GP, 1 G, 3 A, 4 Pts
Contract: Pending UFA, $2.75 million AAV
Of all the players on this list, Soucy is the one player who might not be available. Yet. The Kraken have exceeded expectations this season and bounced back in a big way after a tough expansion entrée. Their grasp on an early season playoff position may be tenuous in the Pacific Division, but they're in the mix. That's important for the franchise to establish a competitive baseline – and it means GM Ron Francis and Co. probably aren't willing to be plucking off pieces from the roster. Especially those as versatile as Soucy. However, we know teams have gone well down the path with the Kraken on Soucy already. This 6-foot-5 classic late bloomer, who was signed to his current contract as a pending Group VI UFA in 2020, was picked from Minnesota in the Expansion Draft. He doesn't have a lot of holes in his game. He can also play both sides of the blueline, which is important given Sheldon Keefe's preference in proper lefty-righty pairs. For the reasons mentioned, Soucy is a player who might move closer to the March 3 deadline, and the Leafs wouldn't be the only fit.
5/6. Nick Jensen OR Dmitry Orlov, Washington Capitals
Age: 32 / 31
Shoots: Right / Left
Stats: 18 GP, 1 G, 8 A, 9 Pts / 13 GP, 0 G, 5 A, 5 Pts
Contracts: Both Pending UFAs, $2.5 million / $5.1 million AAVs
There's no question the singular focus for the Capitals this season is to make the Stanley Cup playoffs with a roster constructed for win-now mode. Injuries may make that impossible. Nicklas Backstrom, Tom Wilson, T.J. Oshie, Connor Brown and Carl Hagelin will all have missed significant chunks of time. And GM Brian MacLellan may have no choice when it comes to the deadline to move on from rentals if the Caps appear likely to miss the playoffs for the first time since 2014. If that's the case, there are two intriguing fits for the Leafs. Orlov might be the more expensive acquisition, but Jensen might have more suitors. Both are stylistic fits for Toronto because they both handle forechecking pressure well. That's significant because the Leafs seem to have been overwhelmed by it at times in their recent first-round playoff exits. Orlov is more assertive, Jensen is more understated. Both are equally confident. Jensen's contract has aged quite well, whereas Orlov probably had a higher ceiling years back and has seen his game plateau a bit, but is still playing at a high level.
Keep an eye on: Matt Dumba, Minnesota Wild.
_____
Think you know sports? PointsBet Canada is live in Ontario!
Recently by Frank Seravalli
Leafs may have lucked out with timing of Auston Matthews and Matt Murray injuries
Not that it is ever good to have key players injured, but the Maple Leafs may have caught a break with Auston Matthews and Matt Murray.
With the NHL's all-star weekend just ahead, both will have more time to nurse what ails them while also possibly missing less action.
Matthews suffered a knee sprain in an overtime victory against the New York Rangers on Jan. 25 and the team's star centre is expected to be sidelined at least three weeks. It will cause him to miss Saturday's all-star spectacle in Sunrise, Fla.
Murray, who had already surrendered the starting job in Toronto's net to Ilya Samsonov, is now plagued by an ankle affliction and it is anybody's guess when he will return.
The 28-year-old, whose acquisition was seen as risky owing to his history of injuries, has already missed more than a month with an adductor strain. He has not played 40 games in a season since 2018-19.
"There's something there that's going to require time for sure," Sheldon Keefe, the Maple Leafs' head coach, said. "We won't quite know, really, until we come back from the break."
Toronto has a contest against Boston at Scotiabank Arena on Wednesday before its eight-day recess begins. Its next game after that will be at Columbus on Feb. 10.
Despite a lengthy list of injuries, the Maple Leafs have done well over the first two-thirds of the season. They are 31-12-8, second in the NHL's Atlantic Division and a shoe-in to reach the playoffs even if 11 points behind the Bruins.
Boston is an almost incomprehensible 38-7-5 but arrives in town with three consecutive losses. A win will boost the Maple Leafs' faint hopes of catching up.
"You want to go into the break feeling good," Keefe said Monday after a team meeting and an optional workout for players at the Ford Performance Centre. "We expect a tough game for sure.
"Our job is to keep pace and apply pressure a little more, just like the teams behind us are trying to do to us. It is a great way to go into the all-star break. There is a lot of excitement."
After an uninspired effort in a loss to Ottawa on Friday, Toronto rebounded to dismantle the Washington Capitals 5-1 on Sunday.
John Tavares recorded two assists in the 1,000th game of his NHL career, Morgan Rielly scored for the first time this campaign and Samsonov recorded 23 saves as he ran his record on home ice to 15-1-1.
"We played today more for John," Samsonov said after improving his record to 17-5-2 overall. He did not realize Tavares was about to reach a milestone until a pre-game ceremony.
"One thousand games," Samonov said, pausing, "That's amazing."
Rielly, who is respected as an offensively skilled defenceman, had gone without a goal in 35 previous games this season. In the best year of his career, he had 20 goals.
"Mostly, I just feel relief," Rielly said. "We wanted to respond after a bad game against Ottawa. We weren't very proud of ourselves when we went home from here on Friday."
Joseph Woll, who is 12-1 with a .928 save percentage for the Toronto Marlies, has been called up from the American Hockey League as Samsonov's backup.
With any luck at all, Woll will not be pressed to play thanks to the upcoming prolonged break.
But first the Bruins come to town.
"Every game against Boston is special," Alexander Kerfoot, the Maple Leafs' forward, said.
William Nylander had an assist on Sunday and on Monday was named the league's second star of the week. He leads Toronto with 28 goals and is tied with Mitch Marner for the team lead with 59 points.
"We are just trying to carve our way back to Boston," Nylander said. "We have to keeping winning games and see what happens.
"The Bruins are on an incredible pace and will be hard to catch but we are going to try our best to do that."
Cult figure Bobby Hull was a hockey wild man in a bygone NHL era – The Globe and Mail
Before Bobby Hull showed up, the NHL was long on workmanlike effort and short on rock 'n' roll erraticism. Now that he's gone, it's returned to its former state.
But for a while there, Hull played hockey the way Led Zeppelin played arenas – the most interesting stories didn't happen in public view, and few of them were the sort you'd want to hear in decent company.
One of the great pure goal scorers in the game's history and its most notable off-season farmer, Hull bridged the gap between the NHL's working-class roots and its jet-set aspirations. His career was full of 'what ifs' – what if he'd stayed in the NHL past his early 30s?; what if he'd been allowed to play in the Summit Series? The best testament to Hull's athletic greatness was that despite often working against his own best interests, he still managed to be remembered as great.
Hull, 84, died on Monday.
Like many of his contemporaries, Hull was the sort they grew big on the farm. Born in rural Ontario, he came up through the provincial ranks and joined the Chicago Black Hawks in 1957. He was only 18, but already fully formed as a player.
In a league full of big, tough men, Hull was bigger and tougher, but also remarkably skilled. His slap shot is still remembered as a weapon of NHL mass destruction.
Teammate Glenn Hall once said of it: "The idea was not to stop that thing, but to avoid getting killed."
Defending Hull was a special challenge because he didn't have to find a way around you. He could just go through you.
He remains the only hockey player who is more recognizable with a pitchfork in his hands, bailing hay, than he was in uniform on the ice. Up until the chemists got involved, Hull may have had the most imposing physique in sports history. He put it to brutal use on the ice.
He was the first player to score more than 50 goals in a campaign. He scored more points than anyone ever had in a season. He won a single Stanley Cup, giving him access to the best-ever conversation.
In a two-fisted league, Hull and his Chicago teammates played a particularly exuberant brand of hockey. It made them famous outside the game's usual strongholds.
Like a lot of other famous people in the sixties, Hull took full advantage of the social perks.
I spent an hour with him in a hotel room a decade ago. He was releasing a book and in high spirits, clearly enjoying the attention. But there was a hook of resentment in every story he told.
"We had guys who liked to have fun. But when they dropped the puck at 7:30, we played guilty," Hull said. I remember him titled forward, waving his hands around. They were enormous.
Guilty?
"We used to say to each other, 'C'mon, guys. We were pissed up last night. So now we gotta play guilty.' And there are a lot of guys who don't understand that – these coaches, I mean. Don't bother us, cause we're the guys who know how to play. I never listened to a coach in my life."
This sort of approach worked for Hull, until it didn't.
When he publicly mused that he would consider leaving the NHL to join the upstart World Hockey Association for a million dollars – a ridiculous amount at the time – guess what? They gave him a million dollars. That was 1972.
Having got what he wanted, Hull found out it wasn't what he needed. Once the biggest deal in the biggest league, Hull became the richest guy in an outfit no one cared about.
He continued to score goals in the WHA through the seventies, but his star dimmed. His turncoat status meant he wasn't invited to join Team Canada for the Summit Series. Just like that, Hull was cut out of Canadian history.
Eventually, he'd find his way back to the national team and the NHL, but the damage had been done. Hull became a cautionary tale about valuing the wrong things.
Post-career, shorn of the protection that teams and the journalists who cover them offer to active stars, Hull went from colourful to objectionable. In the late nineties, it was reported that Hull had given an interview to an English-language Russian newspaper in which he praised Hitler and denigrated Black people.
Once back home, Hull denied it all. The paper stuck to its version of the story and the issue was left unresolved. Whatever the truth of it, Hull was pushed down to the second tier of NHL legends. He still worked the autograph circuit, but no one was anxious to have him make appearances on behalf of the game.
Hull leaned into his reputation as a hockey wild man rather than a legend of the sport. By that point, he was most familiar to contemporary fans as the father of Brett Hull. That seemed to bother him as well.
Where does Hull figure in the pantheon? As a cult figure.
The NHL's golden age is chock-a-block with team-first guys who played the game the right way – Howe, Beliveau, Richard, Orr, et al. The hard thing is finding a guy in there that anyone had a bad word to say about.
Hull was the wild card in that pack. He played like a virtuoso and lived like a roadie. He made terrible decisions, but kept emerging from them, diminished but intact. He was hockey's fallen star, and one who kept falling.
It doesn't make him heroic, but it does make him interesting.
That time I met him he was going through his own book, looking at pictures of himself and pointing out the other people in them.
"He's dead. He's dead. He's dead," Hull said, quiet and contemplative for the first time that afternoon. "I hate it when I'm the only one alive in these things."
Now he's gone, and an era with him. If it can be said that the NHL had a wild, uncontrollable period in its adolescence, Hull embodied it. Then, like a lot of precocious teens, he never quite get over it.
Canucks left searching for off-ice leadership in wake of Horvat trade – Sportsnet.ca
* public_profileBlurb *
* public_name *
* public_gender *
* public_birthdate *
* public_emailAddress *
* public_address *
* public_phoneNumber *