Social media particularly damaging to mental health of Gen Zers, says study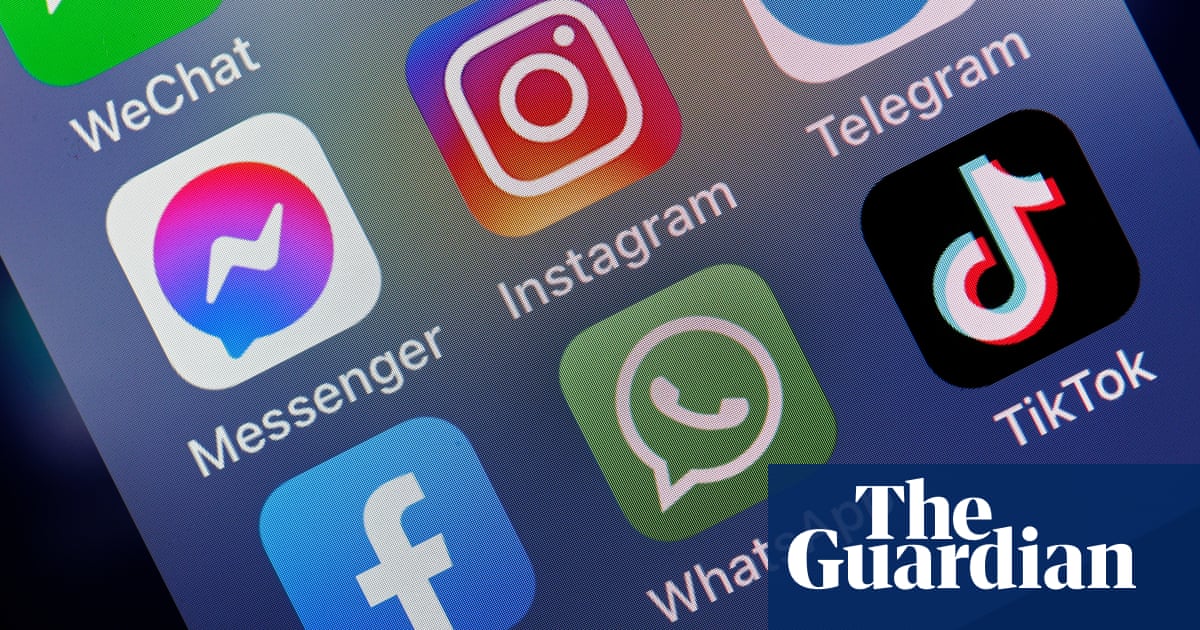 New data on the impact of social media use on mental health across the world shows just how damaging it is to Gen Zers.
The study, conducted by the McKinsey Health Institute, reported: "Gen Zers, on average, are more likely than other generations to cite negative feelings about social media."
Some 42,000 respondents in 26 countries across continents were surveyed about the four dimensions of health: mental, physical, social and spiritual. Gen Zers ranked worst across all of these categories.
Millennials were next, followed by Gen Xers and baby boomers. One in seven baby boomers said their mental health has declined over the past three years, compared with one in four Gen Z respondents.
Although millennials reported being more active on social media – 32% said they posted at least once a day – Gen Z spends the most amount of time on the apps, but more passively. The study shows that 35% of Gen Z respondents spend over two hours on social media daily compared with 24% of millennials and 14% of baby boomers.
Studies have shown that passive social media use, like endlessly scrolling on TikTok or Instagram, could be linked with declines in wellbeing over time. The negative impact of social media increases substantially for younger ages overall.
At 21%, female Gen Zers, in particular, were almost twice as likely to report poor mental health when compared with their male counterparts, 13% of whom reported poor mental health.
A higher portion of female Gen Zers reported poor or distorted body image and self-confidence as negative impacts of social media. The American Psychological Association found "reducing social media use significantly improves body image in teens and young adults".
But social media is not all bad – respondents across all generations overwhelmingly reported positive impacts of social media when it comes to self-expression and social connectivity.
Causal association found between evening social media use and delayed sleep – Medical Xpress
A team of psychiatrists from Duke University and Yale University has found what they describe as a causal association between evening social media use and delayed sleep. In their study, reported in the journal Sleep Medicine, the group tracked social media use and delayed sleeping patterns for 44,000 Reddit users.
Prior research has shown that exposure to blue light, such as that emitted from phones and tablet computers, can lead to sleep problems because it interferes with production of melatonin. In this new effort, the researchers have found that posting to a social media site prior to normal bedtime may delay the time that people go to sleep.
The team wondered whether social media posting might be interfering with people's normal sleep patterns, especially in the evening hours. To find out, they conducted an exhaustive analysis of data on the social media site Reddit. As with other social media sites, users on Reddit can post comments or links to content and comment on what others have posted.
In all, the research team analyzed 120 million posts made by 44,000 users on the site over a period of 15 years. They were able to establish what they described as normal bedtimes for frequent users of the site, which enabled them to measure the impact of social media posting prior to a normal bedtime.
The researchers found that if a user posted to the site approximately one hour before their normal bedtime, they were much more likely to stay up past their normal bedtime—on average, they were still awake after posting, from one to three hours after they normally went to sleep. And if they posted multiple times before their normal bedtime, they stayed up even later.
The researchers suggest that a rise in dopamine levels due to anticipation of a response from other users on the site could make it difficult for posters to relax and go to sleep. Prior research has shown that a rise in dopamine levels contributes to mental activity and alertness, neither of which is conducive to going to sleep.
More information:
William U. Meyerson et al, The association between evening social media use and delayed sleep may be causal: Suggestive evidence from 120 million Reddit timestamps, Sleep Medicine (2023). DOI: 10.1016/j.sleep.2023.04.021
© 2023 Science X Network
Citation:
Causal association found between evening social media use and delayed sleep (2023, May 26)
retrieved 28 May 2023
from https://medicalxpress.com/news/2023-05-causal-association-evening-social-media.html
This document is subject to copyright. Apart from any fair dealing for the purpose of private study or research, no
part may be reproduced without the written permission. The content is provided for information purposes only.
Turkey election results live: Erdogan wins runoff – state media – Al Jazeera English
[unable to retrieve full-text content]
Turkey election results live: Erdogan wins runoff – state media Al Jazeera English




Source link
China: Cyberspace regulator deletes 1.4M social media posts – CTV News
BEIJING –
China's cyberspace regulator said 1.4 million social media posts have been deleted following a two-month probe into alleged misinformation, illegal profiteering and impersonation of state officials, among other "pronounced problems."
The Cyberspace Administration of China (CAC) said in a statement on Friday it had closed 67,000 social media accounts and deleted hundreds of thousands of posts between March 10 and May 22 as part of a broader "rectification" campaign.
Since 2021, China has targeted billions of social media accounts in a bid to "clean" its cyberspace and make it easier for authorities to control.
The latest crackdown targeted accounts on popular Chinese social media apps including WeChat, Douyin, and Weibo that fall under the category of "self media," a term that broadly refers to accounts that publish news and information but are not government-run or state-approved.
Beijing frequently arrests citizens and censors accounts for publishing or sharing factual information considered sensitive or critical of the Communist Party, the government or the military, especially when such information goes viral.
Of the 67,000 accounts that were permanently closed, almost 8,000 were taken down for "spreading fake news, rumours, and harmful information," according to CAC.
Around 930,000 other accounts received less severe punishments, from being removed of all followers to the suspension or cancellation of profit-making privileges.
In a separate campaign, the regulator recently closed over 100,000 accounts that allegedly misrepresented news anchors and media agencies to counter the rise of online fake news coverage aided by AI technologies.
The CAC on Friday said its latest campaign had targeted almost 13,000 counterfeit military accounts, with names such as "Chinese Red Army Command," "Chinese Anti-terrorist Force" and "Strategic Missile Force."
Some 25,000 other accounts were targeted for impersonating public institutions, such as disease and prevention control centres and state-run research institutes.
Almost 187,000 were punished for impersonating news media businesses, while over 430,000 allegedly offered professional advice or educational services without having relevant professional qualifications.
Around 45,000 accounts were closed for "hyping hot issues, clout-chasing and illegal monetization."
The regulator said it had "actively co-ordinated with public security, market supervision and other departments, to deliver a heavy blow and rectify illegal 'self-media.'"
"At the same time, (we) also call on the majority of netizens to actively participate in monitoring and reporting (illegal 'self-media'), provide clues … and jointly maintain a clean cyberspace," it added.
(Aditional reporting by Ella Cao and Bernard Orr; Editing by Mike Harrison)