Sony allegedly 'struggling' to keep PlayStation 5 price down. What's it mean for Xbox Series X? – Windows Central
Bloomberg Technology claims Sony is running into some manufacturing issues with the forthcoming PlayStation 5. The reporting cites "scare components" as the issue, resulting in a significant push in costs for the next-gen gaming console.
The problem is a familiar one. Sony is supposedly having a tough time securing reasonable prices on a reliable supply of DRAM and NAND flash memory. It's so bad that Sony also reportedly canceled some new features for a mirrorless camera due to the DRAM supply problem (just three companies manufacture 98 percent of the world's supply).
The reason is simple: smartphones. Samsung's latest Galaxy S20 lineup is massive, and its specs have only gone up in recent years, cutting into the same supply that game consoles use. Apple can't be dismissed from this either, as that company is notorious for locking up supply components early and fast due to its size, influence, and position in the market.
Bloomberg Technology adds that some other costs for the PlayStation 5 that are already locked in, including a more expensive than usual cooling system.
With the PlayStation 5 reportedly costing $450 per unit, the reporting suggests a $470 price tag for the console to maintain a similar gross margin to PlayStation 4. That older unit supposedly costs just $381 to make and sells for $399, making Sony's latest significantly more expensive. Kotaku sees that pricing as even more dire for the Australian market after shipping and distribution costs are factored in.
Surprisingly, there is no mention of Microsoft and its Xbox Series X console in this reporting. Microsoft's console also uses many high-end components, and its price is not expected to be as low as the One X or One S, which remain as options for consumers. Indeed, one report says that Series X's SSD may actually be DRAM-less – a first in this market – which could help Microsoft skirt this supply issue, at least partially. The solution for Microsoft, which is unconfirmed, is the reliance on Phison's newer PS5019-E19T flash memory controller.
At XO19 last year, head of Xbox Phil Spencer remarked, "I would say a learning from the Xbox One generation is we will not be out of position on power or price," suggesting the company has thought long and hard about this topic. Confirming this, recent reporting suggests Microsoft has added support for next-gen CFExpress SSD cards for easy, fast (and pricey) storage expansion.
Nonetheless, as electronics, smartphones, laptops, gaming consoles, and even smart cars begin to suck up more silicon, it's not known what impact this will have on Series X pricing. Many tech companies – including Microsoft – also are factoring in the COVID-19 Coronavirus outbreak into quarterly guidance for investors (NVIDIA did the same on February 13).
How Sony copes with its supply problems could be a big deal, especially if the company must sell "at cost," which undercuts revenue. Microsoft doesn't seem to be concerned, though, as so far, we have not heard anything dire. How the pricing shakes out between the two gaming behemoths will be fascinating to watch.
Samsung Galaxy Fold 2 could borrow Galaxy S20 Plus camera setup – Android Authority
Now that Samsung has launched its second foldable smartphone, the rumor mill has started buzzing about its upcoming third one.
Just yesterday we got word about the possible display size and release date of the alleged Galaxy Fold 2. Now, we have more details about the phone's possible camera specs, design, and colorways.
XDA's Max Weinbach, who was responsible for leaking a bunch of information about the Galaxy S20 trio pre launch, seems to have his sights set on the Galaxy Fold 2 now. Weinbach revealed on Twitter that the Fold 2 will feature the same camera setup as the Galaxy S20 Plus.
Galaxy Fold 2: front cover is infinity V display. Main is either hole punch or under display camera. New form of SPen. S20+ camera setup. Ceramic and stainless steel. Will come in Blue, Silver, Gold, Pink, Black.

— Max Weinbach (@MaxWinebach) February 17, 2020
This means that the phone could get a 12MP wide-angle sensor, a 64MP telephoto lens, a 12MP ultra-wide shooter, and a VGA time-of-flight sensor. By extension, it would also support 3x "hybrid optical" zoom and 30x hybrid zoom. A 10MP selfie camera can be expected up front.
Weinbach doesn't really go into a lot of detail, but says that the Galaxy Fold 2's outside screen will come with Samsung's Infinity-V display and it will have a new form of the S-Pen. He also apparently knows that it'll have blue, silver, gold, pink, and black colorways.
We're not really sure how Weinbach came by this information so early, but he's been right about a lot of Samsung leaks in the past. If this one turns out to be true, we can expect the Galaxy Fold 2 to borrow more features and characteristics from the Galaxy S20 series. Meanwhile, the phone is also rumored to bring some new hardware such as an under-screen selfie camera which we haven't seen on any commercial phones until now. But it sounds like the inclusion of this tech isn't guaranteed just yet.
It's too early to say anything more about the so-called Galaxy Fold 2. Although, we do hope its display gets better scratch resistance than current foldable phones like the Galaxy Z Flip.
Apple reportedly holding its iPhone 9 event on March 31 – Neowin
It's no surprise, but Apple is expected to be holding an event in March. According to a report from iPhone-Ticker (via 9to5Mac), that event will be at the end of March, likely on March 31. While last year's spring event was focused completely on services, this one is more likely to be focused on hardware.
One device that's expected to be announced is the iPhone 9, iPhone SE 2, or whatever else you might want to call it. Meant to be more of a low-cost alternative to modern iPhones, the iPhone 9 will keep the home button. In fact, it's expected to pretty much be an iPhone 8 with updated internals, similar to how the original iPhone SE was an iPhone 5s with updated internals for those that wanted the older four-inch form factor. According to the report, the iPhone 9 will launch just a few days later on April 3.
Another thing that's likely is that Apple could launch new iPad Pro models. It's been nearly a year and a half since the Cupertino firm first announced the latest 11- and 12.9-inch models, so those could also see a spec bump.
While the report isn't confirmed by any means, it matches the timeline for when we're expecting these new products. Press invitations will likely be sent out a week or two prior to the event.
Samsung might launch the Galaxy Fold 2 with an under-the-display camera by July – The Next Web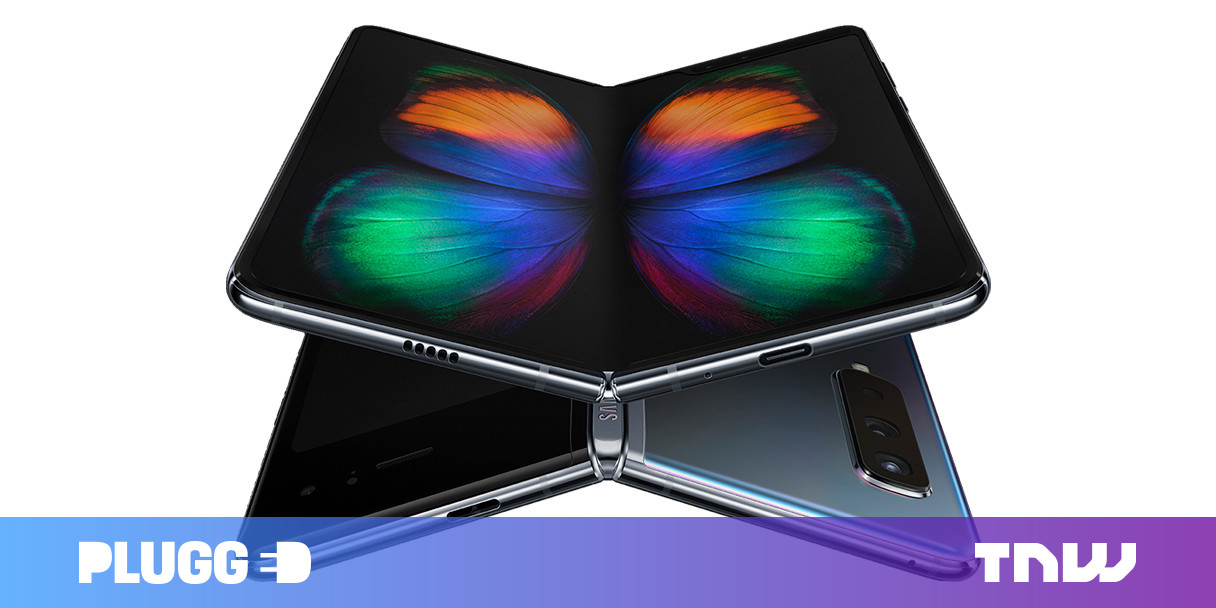 Last week, Samsung launched its second foldable phone, the Galaxy Z Flip. Now, new reports are suggesting that the company might be already preparing to launch its next foldable — a sequel to the Galaxy Fold.
Korean news outlet Ajunews and the founder of Display Supply chain Consultants (DSCC), Ross Young, separately reported this development. Both sources said the Korean tech giant is working on the Galaxy Fold 2 under the project name Champ.
[Read: Surprise: The Samsung Galaxy Z Flip's ultra-thin folding 'glass' scratches like plastic]
The new device will reportedly have a huge 7.7-inch screen when unfolded. Samsung is also testing an under-the-screen camera technology to provide a notchless display.
Last year, Oppo and Xiaomi showed under-the-screen technology. However, Xiaomi later clarified that the tech was not ready for mass production.
Ultra-thin glass (UTG) from Schott is their best hope then. First on Galaxy Z Flip. Then on Galaxy Fold 2 which is now known as Project Champ and should come mid-year. It will fold out to 7.7" but will be quite a bit more expensive than the more portable clamshells…

— Ross Young (@DSCCRoss) January 29, 2020
While these features are important, all eyes will be on the company to deliver a foldable display with better durability. Last year, the company had to delay the launch of the Galaxy Fold, after several reviewers pointed out teething problems with the screen. There have even been reports of a week-old Galaxy Z Flip display being damaged.
A report from Bloomberg published last week, suggested that Samsung is planning to stick with the "Galaxy Z" moniker for its foldable devices. So, the Fold 2 might well be called the Galaxy Z Fold.
For more gear, gadget, and hardware news and reviews, follow Plugged on
Twitter and
Flipboard.

Published February 18, 2020 — 04:29 UTC