SpaceX's next Starlink launch to break Falcon 9 fairing reuse record – Teslarati
Posted on
September 17, 2020
SpaceX has revealed that its next Starlink launch will mark a new first for Falcon 9 payload fairing reuse, reaching a milestone that took booster reuse 18 months in less than a year.
Scheduled to lift off no earlier than (NET) 2:19 pm EDT (18:19 UTC) on Thursday, September 17th, the Starlink-12 (v1.0 L12) mission will be SpaceX's 11th in 2020 alone and 13th overall. If things go according to plan, it could leave SpaceX's nascent constellation just two or so months away from the beginning of the first public beta tests of Starlink internet service.
Meanwhile, Falcon 9 booster B1058 will be attempting its third launch less than four months after its flight debut, an unprecedented cadence of reuse for SpaceX. Aside from likely ensuring that B1058 becomes the proud holder of SpaceX's first and second place records for booster turnaround (time between launches), the mission also continues an unexpected trend: the near-extinction of Falcon 9 static fire tests.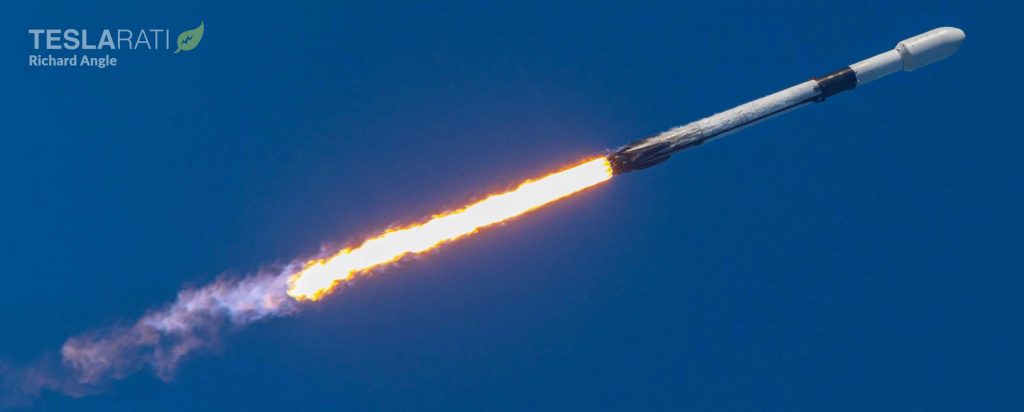 SpaceX's first successful Falcon booster landing happened in December 2015, just a few months shy of five years ago. In March 2017, two years later, SpaceX reused a Falcon 9 booster on an orbital-class launch for the first time in history. Some 21 months after that historic milestone, SpaceX launched the same Falcon 9 booster for the third time, kicking off a relentless series of reusability firsts that continue to be made to this day.
Now, SpaceX says it's about to launch the same Falcon 9 payload fairing half for the third time in a significant and unexpected first for fairing reuse. Constructed primarily out of a carbon fiber-aluminum honeycomb composite material, Falcon fairings are dramatically more fragile – and reaches much higher altitudes and velocities – than the boosters SpaceX has cut its teeth on recovering and reusing.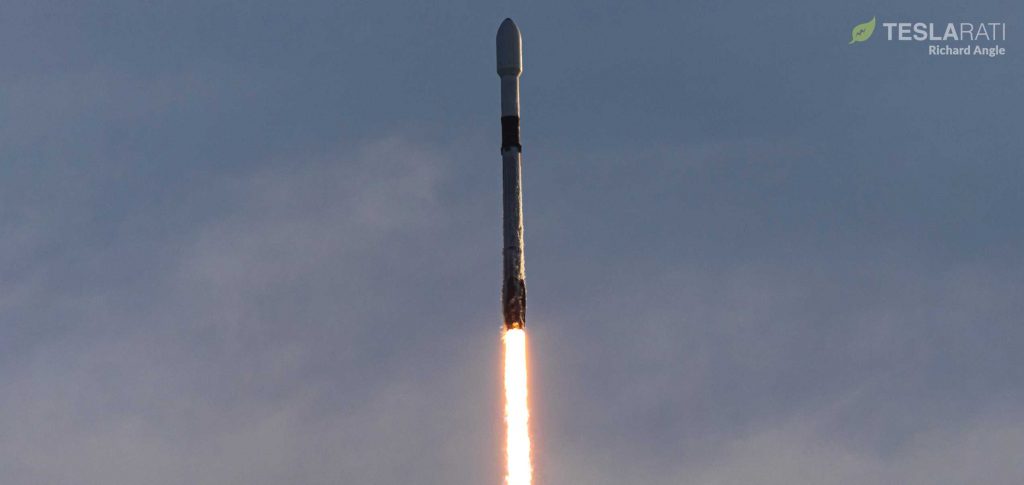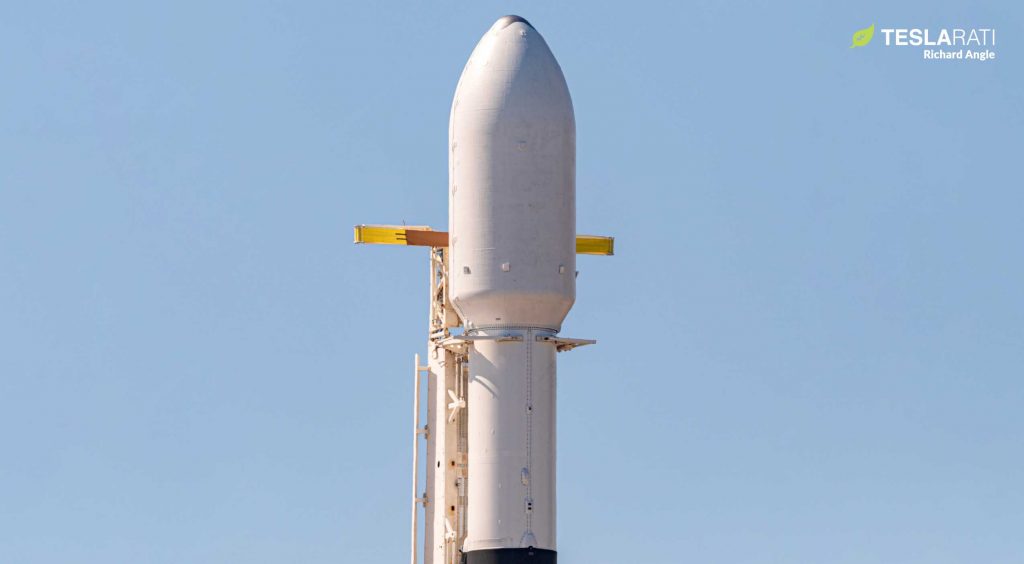 Compared to booster reuse, it's quite the achievement. SpaceX first managed to launch the same Falcon 9 booster three times in December 2018, ~33 months after the first booster reuse. Measured from SpaceX's first fairing reuse, completed in November 2019 as part of the first Starlink v1.0 launch (Starlink-1), the company will have managed to cross the three-flight fairing reuse barrier less than 11 months later – a full three times faster than SpaceX's booster reuse program took to achieve the same milestone.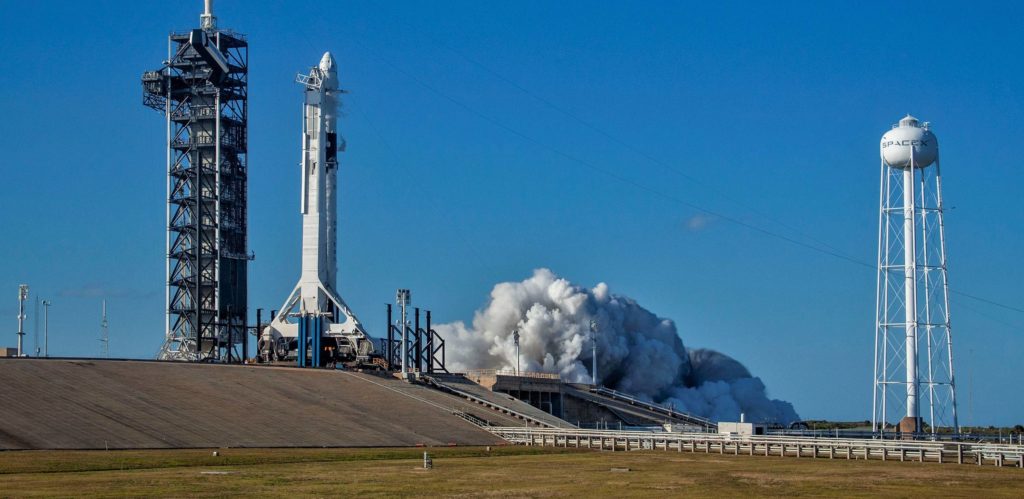 No more static fires?
Meanwhile, SpaceX appears to be turning a major corner on Falcon 9 launch operations. Of all 93 Falcon 9 launches since the rocket's June 2010 debut, every single one has been preceded by a combined wet dress rehearsal (WDR) and static fire test a few days or weeks prior to liftoff. Effectively simulating a launch 1:1 up to the exact moment before liftoff, SpaceX has used static fires to verify vehicle health and firewall minor quality assurance lapses for as long as it's been launching rockets.
In a major operational change that has almost flown under the radar, SpaceX appears to have killed the practice of universal prelaunch static fires beginning with Starlink-8 in June 2020. Including Starlink-8, of the seven launches SpaceX has completed in the last three months, just three (GPS III SV03, Starlink-9, and Starlink-10) included Falcon 9 static fire tests prior to liftoff. A step further, two of the four static fire-free launches were for major commercial missions – not retiring risk on SpaceX's own Starlink launches, in other words.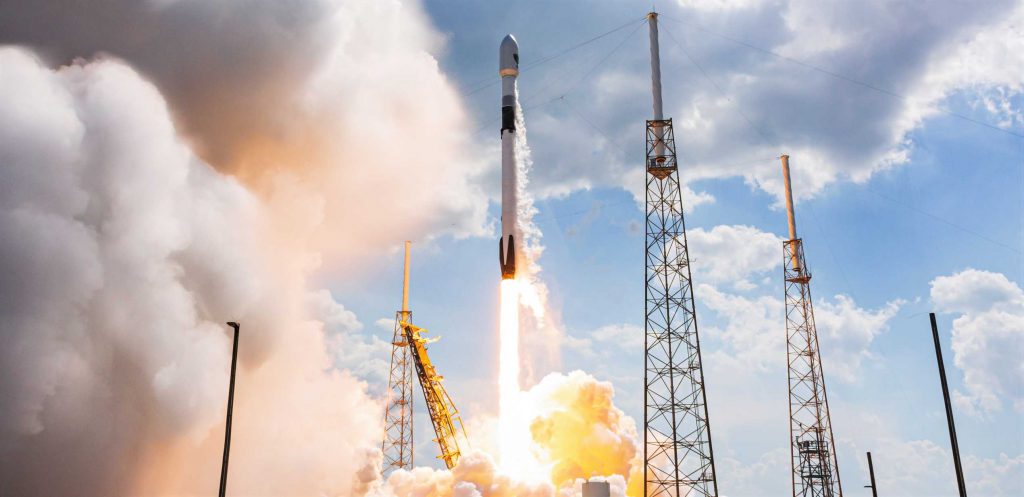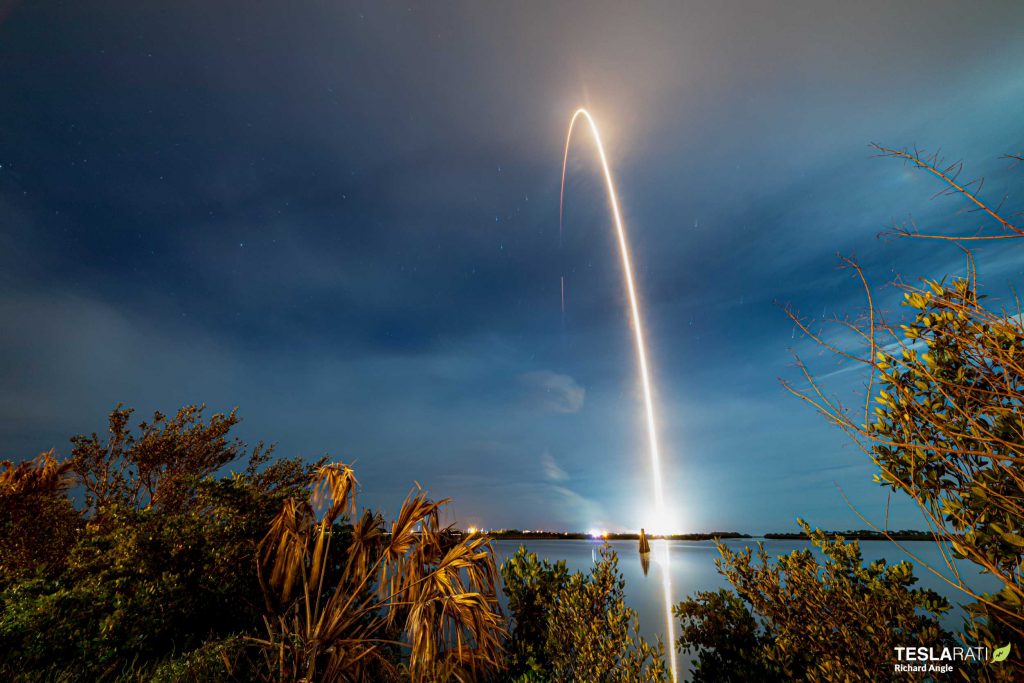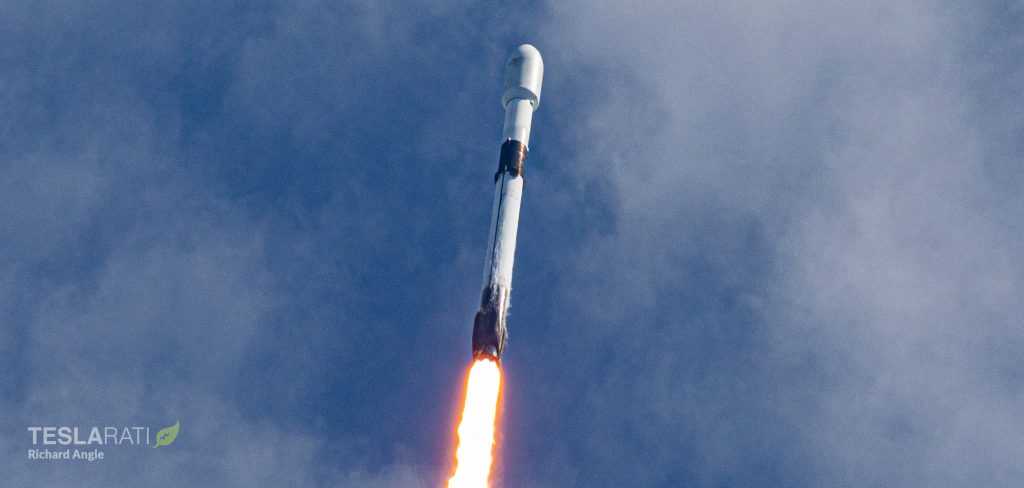 As of today, Falcon 9 has completed 65 successful launches since the last catastrophic vehicle failure (Amos-6, September 2016) and 74 consecutively-successful launches if Amos-6 (which never lifted off) is excluded. As of 2020, it's the most reliable US launch vehicle currently in operation, surpassing ULA's Atlas V several months ago. In fewer words, it's not actually surprising (in retrospect) that SpaceX has begun to relax its position on static fires – especially considering that there isn't another launch provider on Earth that static fires rockets before every launch.
More likely than not, SpaceX will continue to static fire Falcon 9 and Heavy boosters at the launch pad before their flight debuts and upon customer request. If launch or post-flight inspection data offer reason(s) for concern, SpaceX may still choose to static fire boosters out of caution. Additionally, SpaceX shows no signs of ending the practice of performing full booster static fires in McGregor, Texas as part of acceptance testing, still leaving it a step beyond traditional rocket manufacturers, which only static fire individual engines.
Regardless, SpaceX's 13th Starlink launch will be streamed live as usual, with coverage beginning around 15 minutes prior to liftoff.
Check out Teslarati's newsletters for prompt updates, on-the-ground perspectives, and unique glimpses of SpaceX's rocket launch and recovery processes.
SpaceX's next Starlink launch to break Falcon 9 fairing reuse record


<!–
–>
Chang'e-4 lander finds radiation levels on the moon 2.6 times higher than at space station – Firstpost
Agence France-PresseSep 28, 2020 10:50:29 IST
As the US prepares to return humans to the Moon this decade, one of the biggest dangers future astronauts will face is space radiation that can cause lasting health effects, from cataracts to cancer and neurodegenerative diseases.
Though the Apollo missions of the 1960s and 1970s proved it was safe for people to spend a few days on the lunar surface, NASA did not take daily radiation measurements that would help scientists quantify just how long crews could stay.
This question was resolved Friday after a Chinese-German team published in the journal Science Advances the results of an experiment carried out by China's Chang'E 4 lander in 2019.
"The radiation of the Moon is between two and three times higher than what you have on the ISS (International Space Station)," co-author Robert Wimmer-Schweingruber, an astrophysicist at the University of Kiel told AFP.
"So that limits your stay to approximately two months on the surface of the Moon," he added, once the radiation exposure from the roughly week-long journey there, and week back, is taken into account.
There are several sources of radiation exposure: galactic cosmic rays, sporadic solar particle events (for example from solar flares), and neutrons and gamma rays from interactions between space radiation and the lunar soil.
Radiation is measured using the unit sievert, which quantifies the amount absorbed by human tissues.
The team found that the radiation exposure on the Moon is 1,369 microsieverts per day – about 2.6 times higher than the International Space Station crew's daily dose.
The reason for this is that the ISS is still partly shielded by the Earth's protective magnetic bubble, called the magnetosphere, which deflects most radiation from space.
Earth's atmosphere provides additional protection for humans on the surface, but we are more exposed the higher up we go.
"The radiation levels we measured on the Moon are about 200 times higher than on the surface of the Earth and five to 10 times higher than on a flight from New York to Frankfurt," added Wimmer-Schweingruber.
NASA is planning to bring humans to the Moon by 2024 under the Artemis mission and has said it has plans for a long term presence that would include astronauts working and living on the surface.
For Wimmer-Schweingruber there is one work-around if we want humans to spend more than two or three months: build habitats that are shielded from radiation by coating them with 80 centimeters (30 inches) of lunar soil.
NASA's New Budget for Artemis? $28 Billion – Universe Today
It's no exaggeration to say that NASA's plans to return astronauts to the Moon has faced its share of challenges. From its inception, Project Artemis has set some ambitious goals, up to and including placing "the first woman and next man" on the Moon by 2024. Aside from all the technical challenges that this entails, there's also the question of budgets. As the Apollo Era taught us, reaching the moon in a few years doesn't come cheap!
Funding is an especially sticky issue right now because of the fact that we're in an election year and NASA may be dealing with a new administration come Jan of 2021. In response, NASA announced a budget last week (Mon. Sept 21st) that put a price tag on returning astronauts to the Moon. According to NASA, it will cost taxpayers $28 billion between 2021 and 2025 to make sure Project Artemis' meets its deadline of 2024.
On the same day during a phone briefing with journalists, NASA Administrator Jim Bridenstine noted that "political risks" are often the biggest obstacle to NASA's work. This is perhaps a reference to the fact that NASA's plans and goals have forcible shifted over the past decade or so in response to the changing priorities of new administrations.
When he took office in 2009, President Obama and his cabinet inherited the Constellation Program initiated by the Bush administration in 2005. This program aimed to create a new generation of launch systems and spacecraft to return astronauts to the Moon by 2020 at the latest. However, due to the then-current economic crisis and recommendations that the 2020 deadline could not be reached, it was canceled.
A year later, the Obama administration initiated NASA's "Journey to Mars," which picked up much of Constellation's architecture but shifted the focus to a crewed mission to Mars by the 2030s. By 2017, VP Pence announced that the Trump administration's focus would be on returning to the Moon within the 2020s. By March of 2019, Project Artemis was officially unveiled and NASA was charged with returning to the Moon in five years.
Approval for this funding now falls to Congress, which will be looking at elections by November 3rd. This year, in addition to deciding who will be president, 434 of the 435 Congressional districts across all 50 US states and 33 class 2 Senate seats will be contested. Come January, NASA could be dealing with an entirely new government.
According to Bridenstine, the first tranche of funding ($3.2 billion) must be approved by Christmas in order for NASA to remain "on track for a 2024 moon landing." In total, NASA will require a full $16 billion in order to fund the development of the human landing system (HLS) – aka. a lunar lander – that will allow the crew of the Artemis III mission (one man and one woman) to land on the surface of the Moon.
At present, three major companies are competing to see which of their concepts NASA will choose. They include SpaceX, which presented NASA with a modified version of their Starship designed, altered to accommodate lunar landings. Then there's Alabama-based Dynetics' Human Landing System (DHLS), a vehicle that will provide both descent and ascent capabilities.
Rounding out the competitors is Blue Origin, meanwhile is collaborating on a design for an Integrated Lander Vehicle (ILV) that will consist of three elements – the descent, transfer, and ascent elements – designed by Blue Origin, Northrop Grumman, and Lockheed Martin, respectively. The winning design will either be integrated with the Orion capsule carrying the crew to the Moon or will launch on its own atop a company rocket.
Bridenstine also took the opportunity to set the record straight regarding where the Artemis III mission would be landing. This was in response to a previous statement he made during an online meeting of the Lunar Exploration Analysis Group (LEAG), which seemed to hint that the Artemis crews might revisit the Apollo sites.
"If you're going to go to the equatorial region again, how are you going to learn the most?" he said. "You could argue that you'll learn the most by going to the places where we put gear in the past. There could be scientific discoveries there and, of course, just the inspiration of going back to an original Apollo site would be pretty amazing as well."
During Monday's phone briefing, however, Bridenstine emphasized that the mission will be heading to the South Pole-Aitken Basin:
"To be clear, we're going to the South Pole. There's no discussion of anything other than that. The science that we would be doing is really very different than anything we've done before. We have to remember during the Apollo era, we thought the moon was bone dry. Now we know that there's lots of water ice and we know that it's at the South Pole."
Investigations of this ice and other resources will be intrinsic to long-term plans to create the Artemis Base Camp. The current schedule has the Artemis I flight (which will be uncrewed) taking place by November of 2021. This will be the inaugural flight of NASA's Space Launch System (SLS) flying with the Orion space capsule. Artemis II is scheduled for 2023, and will take a crew of astronauts around the Moon but will not attempt a lunar landing.
In 2024, the long-awaited Artemis III mission will occur and will see astronauts land on the surface for a week of operations and up to five operations on the surface. Beyond 2024, NASA plans to deploy the various segments that make up the Lunar Gateway, which will facilitate more long-term missions to the lunar surface and allow for the construction of the Artemis Base Camp.
Further Reading: Phys.org
New NL Case of COVID-19 Linked to WestJet flight – VOCM
Health officials confirmed one new case of COVID-19 in Newfoundland and Labrador on Sunday.
The new case involves a man between 20 and 39 years old in the Eastern Health region who recently returned from Manitoba.
To that end, officials are urging anyone who travelled on WestJet flights 306 and 328 which departed Winnipeg and Toronto en route to St. John's on Sept. 21 to call 811 to arrange for testing.
Meantime, they say the man who tested positive has been self-isolating since arriving back in this province and has been following all public health rules. Contact tracing is underway and anyone considered a close contact is being advised to quarantine.
To date, 268 people have recovered while three people have died from the virus in Newfoundland and Labrador.
There are currently two active cases in the province.