SpaceX's Starship rocket prototype explodes on Texas test pad
A prototype of SpaceX's upcoming heavy-lift rocket, Starship, exploded on Friday during ground tests in south Texas as Elon Musk's space company pursued an aggressive development schedule to fly the launch vehicle for the first time.
The testing explosion was unrelated to SpaceX's upcoming launch of two NASA astronauts from Florida's Kennedy Space Center using a different rocket system, the Falcon 9 with the Crew Dragon capsule fixed on top.
A prototype vanished in an explosive fireball at SpaceX's Boca Chica test site on Friday, as seen in a livestream recorded by the website NASA Spaceflight. There was no immediate indication of injuries. SpaceX did not immediately respond to a request for comment.
[embedded content]
Starship, a rocket standing 394 feet tall, is designed to carry humans and 100 tons of cargo to the moon and Mars. It is the space company's planned next-generation fully reusable launch vehicle, the center of Musk's ambitions to make human space travel affordable.
The south Texas facility sits beside a small neighbourhood that SpaceX has been trying to buy up for testing space, but some residents have pushed back on the company's offers and have accused Musk's attorneys of unrealistically low property appraisals.
SpaceX was among the three companies awarded a combined $1 billion by NASA last month to develop rocket systems capable of ferrying cargo and humans to the moon. SpaceX proposed Starship for the award.
The FAA granted the space company a licence Thursday to begin Starship's first suborbital flight tests, though it was unclear when those tests would occur.
Source: – Canoe
Edited By Harry Miller
SpaceX rocket set to smash NASA Space Shuttle reuse record – Teslarati
A SpaceX Falcon 9 booster is on track to smash an orbital-class rocket reuse record set by a NASA Space Shuttle orbiter in 1985 – and in more ways than one.
On July 11th, SpaceX announced that Falcon 9 booster B1058 had successfully completed a static fire ignition test a few days prior to its second launch. Built by Airbus, South Korea's ANASIS II military communications satellite is based on a bus that means it should weigh somewhere between 4600 and 6400 kg (~10,000-14,000 lb). Even in a recoverable configuration, Falcon 9 should be more than capable of launching that satellite into a healthy geostationary transfer orbit (GTO), where ANASIS II will use its own built-in propulsion systems to reach a circular geostationary orbit (GEO) and begin operations.
While ANASIS II is undeniably significant in its own right as South Korea's first dedicated military communications satellite, much of the mission's public focus has shifted to the Falcon 9 rocket SpaceX plans to reuse on it.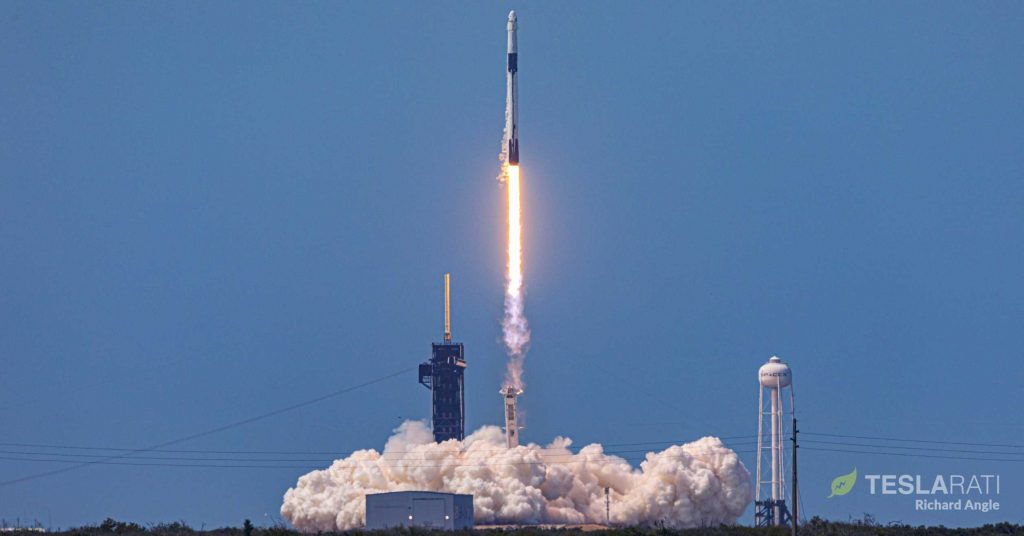 In October 1985, Space Shuttle Atlantis lifted off from Pad 39A on its inaugural orbital launch, spending four days in space before returning to Earth at Edwards Air Force Base. Just 54 days later, the very same Space Shuttle orbiter lifted off from Pad 39A again, setting a record for orbital-class launch vehicle turnaround that still stands today. It would be the second-to-last Space Shuttle launch and landing before the fatal Challenger disaster less than two months later.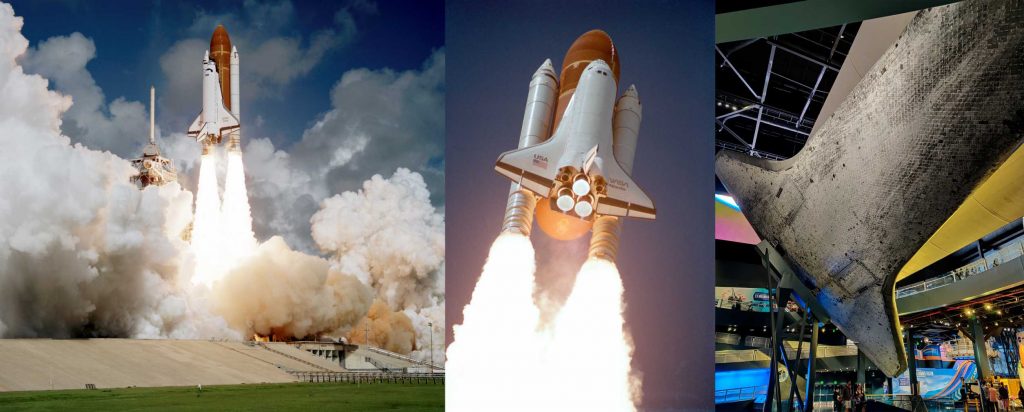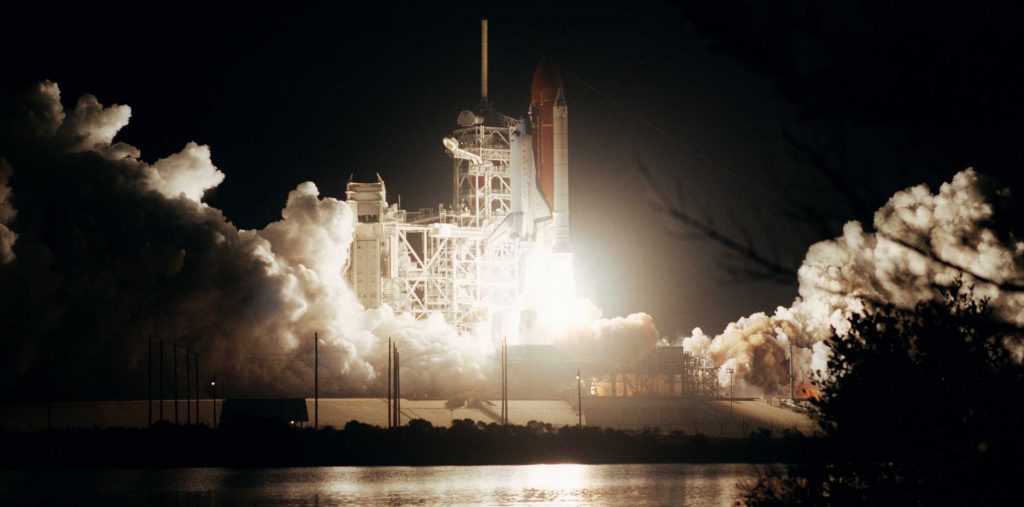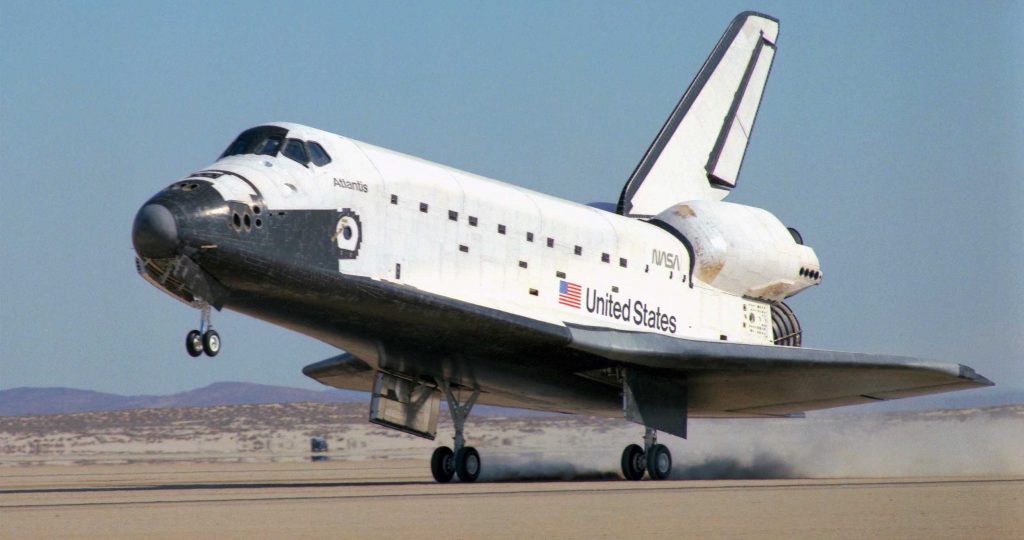 Almost 35 years later, a SpaceX Falcon 9 rocket is on the cusp of crushing Space Shuttle Atlantis' record turnaround by as many as nine days (20%) if booster B1058 launches as planned between 5pm and 9pm EDT (21:00-01:00 UTC) on July 14th. SpaceX has had that NASA record within reach for roughly two years, so the fact that Falcon 9 is about to snag it doesn't come as a huge surprise.
By far the most impressive aspect of Falcon 9's imminent record is the comparison between the resources behind Space Shuttle Atlantis' 54-day turnaround and Falcon 9 booster B1058's ~44-day turnaround. Around the time NASA and Atlantis set the Shuttle's longstanding record, some 5000-10000 full-time employees were tasked with refurbishing Space Shuttles and the facilities (and launch pads) that supported them. Based on retrospective analyses done after the STS program's end in 2011, the average Space Shuttle launch (accounting for the vast infrastructure behind the scenes) ultimately wound up costing more than $1.5 billion per launch – more than the Saturn V rocket the Shuttle theoretically replaced.
According to a uniquely detailed May 2020 AviationWeek interview with SpaceX CEO Elon Musk, Falcon 9 booster turnaround may cost as little as $1 million apiece and can be managed from start to finish by several dozen employees at most. In other words, even though SpaceX boosters are suborbital and stressed quite a bit less than orbital Space Shuttles, Falcon 9 reuse is approximately a thousandfold more efficient that Space Shuttle reuse.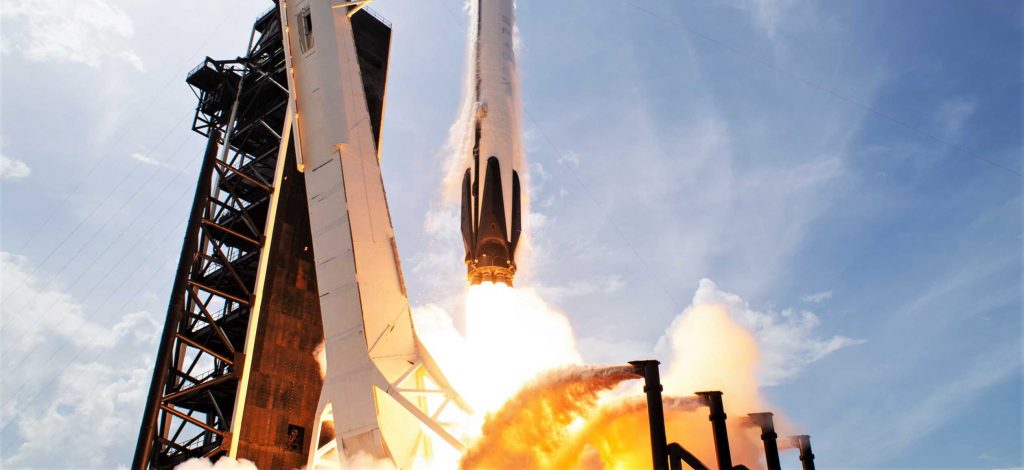 Somewhat ironically, ANASIS II likely wound up launching on Falcon 9 because Lockheed Martin was unable to built the satellite itself at the price it promised South Korea. Lockheed Martin originally designed and operated the Atlas V rocket before joining Boeing as to form the United Launch Alliance (ULA). ANASIS II exists because Lockheed Martin essentially had to sweeten the deal for a 2014 South Korean purchase of an additional 40 F-35 Lightning II aircraft valued at some ~$7 billion.
Regardless, the mission should hopefully see South Korea gain its first dedicated military communications satellite and set Falcon 9 booster B1058 up for a long and productive career of 5-10 more launches over the next few years.
Check out Teslarati's newsletters for prompt updates, on-the-ground perspectives, and unique glimpses of SpaceX's rocket launch and recovery processes.
SpaceX rocket set to smash NASA Space Shuttle reuse record


<!–
–>
Researchers spotted something strange in space and can't explain it – lintelligencer
Researchers have spotted a new class of radio objects in space that has never been documented before.
Known as 'Odd Radio Circles' or ORC, it's believed they may be coming from a mysterious structure from another galaxy, unseen by human eyes.
The waves take the form of blasts of colourful circular objects, which were pinpointed by cameras during a survey by the Australian Square Kilometre Array Pathfinder telescope (ASKA).
Despite searching for an optical, infrared, or X-ray source to the pulses, none could be traced, leaving experts baffled.
Researchers have concluded it is a never before recorded phenomenon, a review in Nature Astronomy reports.
The results of the extraordinary study are still to be peer-reviewed but offer a tantalising glimpse of a deep space mystery that could one day yield answers about the mysteries of the universe.
Researchers zoomed in on the objects during a survey of the universe using the ASKA.
After three snaps of the mysterious ORCS were captured they were compared to the existing archive and found to match a similar radio wave structure located in March 2013.
The authors of the study note radio images are normally sphere space objects – like remnants of dying stars as well as proto-planetary discs
These new ORCs by contrast "appear to be a new class of astronomical objects" they said.
A team of Astrophysicists write: " We have found an unexpected class of astronomical objects which have not previously been reported, in the Evolutionary Map of the Universe Pilot survey, using the Australian Square Kilometre Array Pathfinder telescope.
"The objects appear in radio images as circular edge-brightened discs about one arcmin diameter, and do not seem to correspond to any known type of object.
"We speculate that they may represent a spherical shock wave from an extra-galactic transient event, or the outflow, or a remnant, from a radio galaxy viewed end-on.
"Assumed to be not in any way connected with a supernova remnant—the structure left over after a massive star burst, it was deemed as a possible result of a spherical shock wave arising from galactic winds.
"While this is a theoretical possibility, such a shock has not yet been observed elsewhere."
They added it is possible the strange discs represent a new category of a previously unknown phenomenon, "such as the jets of a radio galaxy".
It is not the first time weird radio signals are speculated to be coming from another galaxy. In February Fast radio bursts were documented at the Canadian Hydrogen Intensity Mapping Experiment (CHIME) in British Columbia.
Bright, rare comet lighting up Canadian skies for next few days – CityNews Vancouver
WINNIPEG (CITYNEWS) – Stargazers across Canada and the world have been catching rare glimpses of the brightest comet of the last two decades – and there's still time to do so.
Comet Neowise, named after the satellite that first discovered it, is headed toward Earth and will continue to light up the night sky for the next few days. The best times to see it are just after sunset and around 3 a.m.
Scott Young, manager of the Planetarium at the Manitoba Museum says the comet, which is composed of rock and ice, dates back to the origin of the solar system.
"Most of the time, these are not something you can see without a telescope," said Young. "But once in a while, one of these comets surprises us and gets brighter than expected, and that is what we are seeing here. It is visible to the unaided eye and from a location away from city lights.
"It's really cool to see a comet like this. This is probably, almost certainly, the first time that any humans have seen this particular object."
Young says the comet will get as close as 100 million kilometres from Earth, which is normally too far to be seen with the naked eye.
"For whatever reason, this comet has melted a lot and the tail has grown very big and bright, and that's what we're able to see from this distance," he said.
Another shot from Friday morning! Stacked to bring out more of the brilliance of all the stars and nocilucent clouds! THIS one, I would be proud to hang on my wall! I can't wait to shoot #NEOWISE again!❤️#comet #cometNEOWISE #StormHour #noctilucentclouds #NOCs #Manitoba #Canada pic.twitter.com/Y2AUbPAL0e

— Shannon Bileski☈ (@shannbil) July 11, 2020
Photographer Shannon Bileski has captured several snapshots of the comet in the last few days. She says her photos were made even better by the presence of very vibrant clouds in the upper atmosphere.
"They're very incredible to see and I knew the spot that I wanted to hit, try to hit the comet and that's where I went," said Bileski, whose bucket list included photographing a comet. "Get out, see it, shoot it. It's pretty amazing to see."
The last time a comet of this calibre was visible from Earth was Comet Hale-Bopp in 1997, according to Young. He says Comet Neowise is not expected to re-enter our solar system for another 6,000 years.
"They could happen at any time," said Young. "They're very unpredictable. We don't know where they all are, and sometimes a new discovery like this one will come out of nowhere and just surprise us.
"Astronomers have basically dropped everything they are doing to take advantage of this limited opportunity."