3 Canadian Dividend Stocks that Haven't Missed a Payout for 100+ Years
Local dividend investors are lucky. They have a good selection of Canada's finest companies to choose from – stocks that haven't missed a dividend payment in decades. In fact, a small number of companies have paid uninterrupted dividends for a century or longer.
That's a pretty impressive track record.
There's just one problem. Instead of sticking with these excellent long-term dividend kings, investors get a little cute. They load up on lesser stocks, enticed by a succulent yield, deep value opportunity, or better growth potential. Sometimes these investments work out, but often they don't.
There's nothing wrong with that approach. After all, diversification is a good thing. But I still think the bedrock of the average Canadian investment portfolio should consist of these dividend kings, the kinds of companies you can count on no matter what.
This is doubly important in a COVID-19 world.
Let's take a closer look at three of Canada's top dividend kings, shares that have paid investors consistently for at least the past 100 years.
Bank of Montreal
We might as well start at the top. Bank of Montreal (TSX:BMO)(NYSE:BMO) has the longest dividend streak in Canada. It started paying a dividend back in 1829 and hasn't missed a payment since. That's a remarkable record.
BMO is hardly the largest bank in Canada. It's only the fourth-largest. But it's still a formidable company with a market cap exceeding $45 billion. The company has retail, commercial, and capital markets operations across both Canada and the United States. It's also a big wealth manager on both sides of the border and is a major player in the exchange-traded fund market. In fact, BMO was the first major Canadian bank to expand into the United States.
Today is an excellent opportunity to pick up BMO shares on the cheap. Despite rallying significantly earlier in the week, this dividend king trades at just 8 times trailing earnings and slightly below book value. That's the cheapest shares have been since 2009. BMO also pays a succulent 6% dividend yield, which is about 50% higher than normal.
Imperial Oil
Imperial Oil (TSX:IMO)(NYSEMKT:IMO) has been a stalwart in the Canadian energy sector for more than a century with history dating back to John D. Rockefeller and Standard Oil. The company has paid consistent dividends for virtually its entire history, since the 1880s.
This dividend king has been undoubtedly hurt by the recent collapse in oil prices, but it easily has the balance sheet strength to survive. Its oil sands operations are among the best in the business, producing some 400,000 barrels of bitumen each day. Long-term reserves are also excellent, exceeding 6 billion barrels. And investors have to like the company's downstream operations, which include several refineries and an fleet of Esso gas stations. It also provides fuel for Mobil branded stations in Canada.
Imperial Oil hasn't just paid consistent dividends lately. It has increased its payout for 25 consecutive years. That's an excellent record. Combine that with the current 3.9% yield and it's an interesting opportunity.
BCE
BCE Inc. (TSX:BCE)(NYSE:BCE) was founded in 1880, just a few years after Alexander Graham Bell invented the telephone. It paid its first dividend to investors the next year and hasn't looked back since. That's a dividend streak of nearly 140 consecutive years for this dividend king.
BCE today looks stronger than ever. The company is the leading telecom provider in Canada, connecting more than 13 million customers to wireless data, cable television, internet, and home phone services. It has customers from coast to coast, too. It also owns a smattering of interesting media assets including top television stations, a collection of radio stations, video streaming service Crave, and pieces of several top sports franchises.
This dividend king also offers an excellent payout today. The current yield is 5.9%, a payout that is supported by earnings. BCE is a mature company today, meaning it can easily afford to pay out most of its cash flow back to investors.
The bottom line on these dividend kings
Don't try and reinvent the wheel. The smart move is to load up on dividend kings like Bank of Montreal, Imperial Oil, and BCE for your income needs. It's worked for the last century, and it sure looks good for the next century too.
Motley Fool Canada's market-beating team has just released a brand-new FREE report revealing 5 "dirt cheap" stocks that you can buy today for under $49 a share.
Our team thinks these 5 stocks are critically undervalued, but more importantly, could potentially make Canadian investors who act quickly a fortune.
Don't miss out! Simply click the link below to grab your free copy and discover all 5 of these stocks now.
Source: – The Motley Fool Canada
Edited By Harry Miller
Buffet decision shows LNG on shaky political, economic ground – Canada News – Castanet.net
Photo: The Canadian Press
Warren Buffett, Chairman and CEO of Berkshire Hathaway, speaks during a game of bridge following the annual Berkshire Hathaway shareholders meeting in Omaha, Neb.
Legendary investor Warren Buffett's decision to walk away from a proposed export terminal for liquefied natural gas in Quebec is being held up in a new report as a sign that the LNG sector in Canada and elsewhere is on shaky ground.
The Global Energy Monitor report released Monday says Buffett's move in March underscores the growing political and economic uncertainty that LNG projects are facing even as governments around the world tout liquefied natural gas as a clean alternative to coal power.
Canada has emerged as a major proponent of expanding liquefied natural gas as a way to fight climate change abroad and create jobs and revenue at home, with numerous multibillion-dollar projects to facilitate LNG exports to Asia and elsewhere in the works.
Yet Global Energy Monitor suggested Buffett's decision to withdraw investment firm Berkshire Hathaway's planned $4-billion investment in an LNG export terminal in Saguenay, Que., is a sign of things to come.
Neither Buffett nor Berkshire Hathaway explained their reasons for the move, but the company behind the terminal project blamed "the current Canadian context" — an apparent reference to nationwide rail blockades and protests against the Coastal GasLink pipeline in B.C. at the time.
"While many projects face opposition from local communities, the case of the Energie Saguenay LNG Terminal in Quebec shows the potential for a local protest to galvanize a national movement," said the Global Energy Monitor report.
Global Energy Monitor is an international non-governmental organization that catalogues fossil-fuel infrastructure around the world and advocates for more investments in renewable energy.
Monday's report goes on to suggest that political opposition is only one of many new challenges to the LNG sector, with another being a dramatic drop in the price of gas due to an oversupply at a time when the COVID-19 pandemic has sent demand plummeting.
The result: plans to build pipelines, terminals and other infrastructure in Canada and around the world have been put on hold — or dropped entirely.
The report lists 13 LNG projects in Canada alone that have been cancelled or suspended in recent years. That includes a $10-billion LNG export facility in Nova Scotia, which is now in limbo as the company behind the project tries to decide whether to move ahead or not.
Pieridae Energy, the company behind the Nova Scotia project, announced in May a delay in making a final decision on proceeding. Spokesman James Millar said that was due to technical obstacles created by COVID-19, not market conditions.
One project apparently not affected is LNG Canada's Coastal GasLink pipeline, which was the target of this year's protests and blockades over a route that crosses traditional Wet'suwet'en territory in British Columbia. The company said last month that it plans to have 2,500 people working on the 670-kilometre pipeline from Dawson Creek to Kitimat by September.
How home buyers are competing in the GTA's fired up market amid COVID-19 pandemic – CTV News
TORONTO —
People looking to buy a home in the Greater Toronto Area are facing stiff competition to secure their purchase.
Peter Yu and his wife are currently learning what it's like to be buyers in the Yonge Street and Eglinton Avenue area.
"There's a lot of competition still in the market. It's not what we were anticipating, but it's a process we're working through," Yu said.
The couple started looking into purchasing a home in the city in May. They missed out on one house already after they were out bid by five per cent.
As COVID-19 pandemic lockdown restrictions have lifted, findings from the Toronto Regional Real Estate Board show a fired up market.
Sales in the month of May compared to June spiked up to 89 per cent, and the average selling price for all homes in June was $930,869 — up 11.9 per cent compared to last year.
Bosley Real Estate Broker Davelle Morrison told CTV News Toronto Tuesday that there are many people who have decided they want to buy a home after being cooped up for months.
She said people living in condos are looking for homes, and people with homes are looking for cottages.
Morrison said she's aware of several properties in the GTA which received multiple offers and is aware of one place in Toronto's west end that received dozens of bids before it sold over the asking price.
"We got a bit of pent up demand and now the number of showings is basically back to pre-COVID levels. Everybody is ready to get out of their house and they want a new home," Morrison said.
Morrison's advice for buyers is to get a mortgage broker, have finances lockdown and do research.
Toronto couple with $1.1M budget looking to buy a home for a year
Together for a decade, Grégory Thinet and husband Jason Chow would love to upgrade from their two bedroom condo and buy a house.
They want a backyard, and have more space for pets and family.
"It's been very frustrating to find our little piece of heaven because of how crazy the situation is in Toronto," Thinet said.
The couple both have steady employment, but said they have yet to put in an offer because many properties sell for two to three hundred dollars above the listed price and therefore are out of reach.
"We're hopeful. We're always hopeful," said Chow.
"This is our next step in our life, and we'd like to take it, but we can't right now."
Oil Price Rally On Hold After API Reports Rising Crude Inventories – OilPrice.com
By Julianne Geiger – Jul 07, 2020, 3:44 PM CDT
The American Petroleum Institute (API) estimated on Tuesday a build in crude oil inventories of 2.048 million barrels for the week ending July 3.
Analysts had predicted an inventory draw of 3.114 million barrels.
In the previous week, the API reported a major decrease in crude oil inventories of 8.156 million barrels, after analysts had predicted a much smaller build. It was the largest crude draw this year.
WTI was trading slightly down on Tuesday afternoon prior to the API's data release with prices feeling minor pressure from an increase in the number of new coronavirus cases in the United States.
Oil production in the United States has now fallen from 13.1 million bpd on March 13 to 11 million bpd for June 26, according to the Energy Information Administration, for the second week in a row. Production has rebounded somewhat from week ending June 12, which saw an average of 10.5 million bpd produced.
At 3:23 pm EDT on Tuesday the WTI benchmark was trading down on the day by $0.20 (-0.49%) at $40.43. The price of a Brent barrel was trading down on Tuesday as well, by $0.20 (-0.46%), at $4290—both benchmarks are trading up on the week.
The API reported a draw of 1.825 million barrels of gasoline for week ending July 3—compared to last week's 2.459-barrel draw. This week's draw compares to analyst expectations for a smaller 2,000-barrel draw for the week.
Distillate inventories were down by 847,000 barrels for the week, compared to last week's 2.638-million-barrel build, while Cushing inventories saw a build of 2.219 million barrels.
At 4:42 pm EDT, WTI was trading at $40.33 while Brent was trading at $42.78.
By Julianne Geiger for Oilprice.com
More Top Reads From Oilprice.com: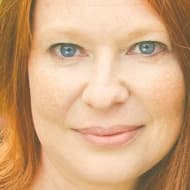 Julianne Geiger
Julianne Geiger is a veteran editor, writer and researcher for Oilprice.com, and a member of the Creative Professionals Networking Group.