Spotlight: A people-first approach to real estate – GuelphToday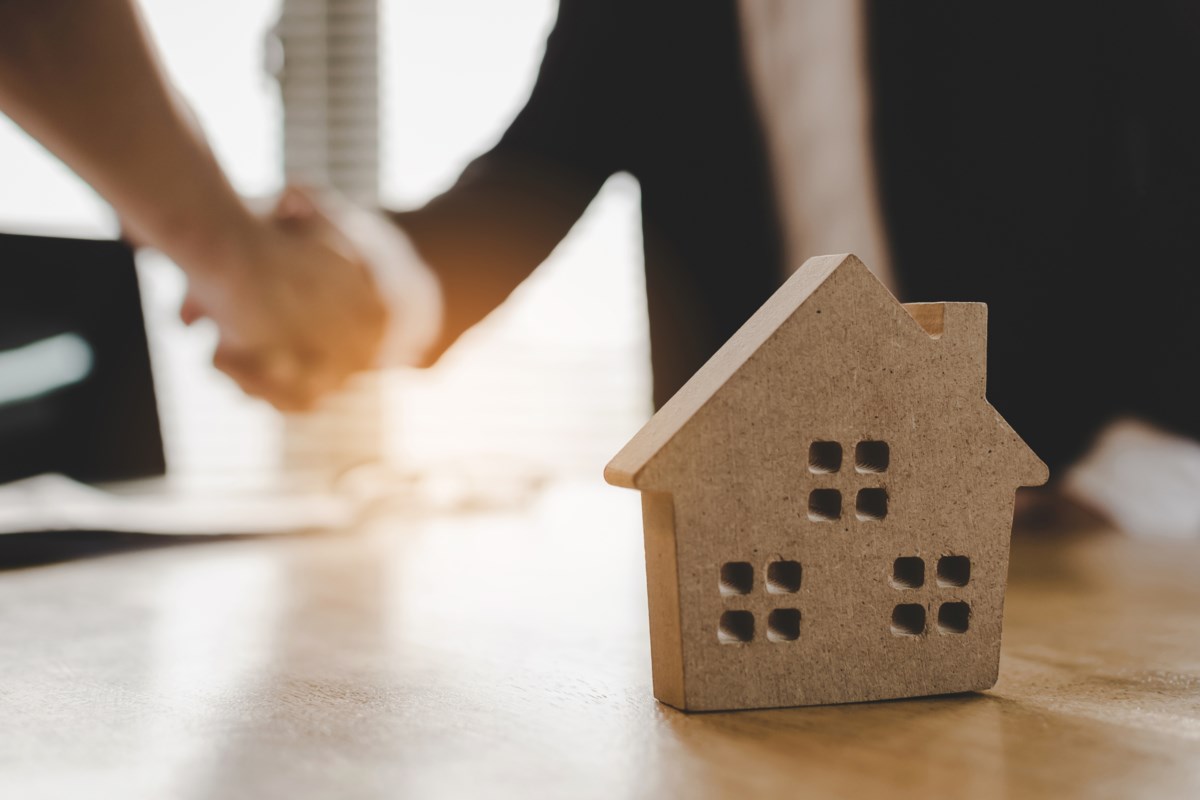 Real estate transactions are personal, emotional, and sometimes stressful experiences for many people—and what makes a great REALTOR® is their ability to competently guide clients through these momentous experiences.
REALTORS® are at their best when they're out working with clients, not sorting through mountains of administrative tasks.
For agents who are driven to provide a truly great experience for their clients, the right brokerage can act as a launching pad for successful transactions. Home Group Realty is equipped with an administrative and marketing team that offers responsive and encompassing service, in-house coaching programs, and a truly collaborative culture among team members.
In an environment like this, skilled agents can thrive and constantly grow. Unburdened by administrative work, their businesses run much more smoothly and they are free to spend more time with their clients.
Home Group Realty, an independent brokerage in the Guelph Junction, is made up of 45 REALTORS® supported by six administrative staff. The tight-knit team are each specialized in their own departments—whether it be checking all the boxes for a last-minute listing, making sure deals are ready for closing day, or helping agents stay connected with their sphere, the team is poised to ensure a smooth experience from start to finish. Education is also a central part of the brokerage's success—Broker of Record Paul Fitzpatrick provides 1-on-1 coaching to the team, as well as regular training sessions with industry experts and collaborative team meetings, which have proven to be crucial in the last several years, as we all faced both isolation and a rapidly-changing marketplace.
A specialized staff like this is key, as marketing, admin and lead generation tasks typically take up about 60 to 75 percent of an agent's time and energy, leaving little resources to actually work with clients.
"The bulk of most agents' time is spent trying to find business and stay on top of all of their paperwork," explains Fitzpatrick. "The way we've set our brokerage up, our admin people do the bulk of that work. We really try to take as much off their plate as possible so that they focus their time on taking care of their clients."
When the brokerage first opened ten years ago, Fitzpatrick made several strategic decisions. He decided it was going to be a very open concept office. "We don't have any private agent offices.
That's on purpose, to create a collaborative environment," he says. It was also important to him that they offered coaching. There are currently three mentors on his team—senior, very productive agents; they take new and new-to-the-brokerage agents under their wing and guide them through industry best practices.
Particularly in a fast market like the one we're currently in, real estate marketing can feel a bit like the wild west; the Home Group team maintains a high bar for marketing their listings, even when sellers are on tight timelines. Their team knows that going the extra mile is always worth it, even in a hot seller's market. They also pride themselves on providing ongoing education and resources, in the form of a weekly blog covering the ever-changing market, exclusive partnerships with local businesses and tradespeople, and even family-friendly community events.
"We're big on coaching our team to look at everything as a relationship versus transactional," he says. "Historically, most agents out there are independent contractors. They essentially work for themselves, but they work under a brokerage, whether it's one of the franchise brands or an independent brokerage like ours."
In most brokerages, agents are responsible for everything they have to do, whether it's getting coaching, marketing materials, or customer relationship management software. Home Group Realty provides a set standard for all of those components, so their agents don't have to keep reinventing the wheel.
Because most agents have to spend so much of their time hunting for business, doing administration and marketing, they tend to become general practitioners—and they can lose sight of the importance of the interpersonal aspect of the work.
"We've been coaching our agents that if you're doing business in a relationship manner, it's easier to maintain those relationships and grow your business. Business will find you organically; your clients will want to refer the people in their lives to you, because they've had such a positive experience dealing with you. The referral business that comes to them is more consistent and allows them to be more productive," he says. So rather than having agents focus on lead generation, instead they focus on staying in touch with past clients and contacts.
Fitzpatrick would know. He has been in real estate for 35 years—25 of them with a franchise. The brokerage he's built has a smaller group of agents that are more productive.
"That's the approach we've taken. We don't want to be the biggest brokerage in terms of headcount. Our goal is to have the most effective and service-oriented agents in the marketplace," he says.
He worries about the commodification of real estate. Just because most people know at least one REALTOR®, it doesn't mean they're all the same and provide the same service.
"If there was one thing I could educate consumers about, it is that they have a responsibility to interview and find the agent that works best for them, because we're not all the same. Agents offer different levels of service, experience, and qualifications. It's the same with brokerages," says Fitzpatrick. "We're a full-service brokerage and we feel that we offer a consistently higher level of experience for the agents and the clients who choose to work with us."
Most people move every five to seven years, and the market changes considerably in that timeframe. Even in today's market, there's a lot of education that needs to happen with clients before they begin the process of buying or selling. The Home Group team excel at this piece: educating clients on the market, what's happening with it currently and where they see it going, as well as explaining how the whole process works.
A real estate transaction is ranked right up there in terms of the top five stressful life events. Says Fitzpatrick, "We make sure that we make a real estate purchase or sale not just frictionless, but actually enjoyable."
For more information, visit Home Group Realty or call 226-780-0202.
Another record month for Woodstock-area real estate market – Woodstock Sentinel Review
While the number of home sales in Woodstock hit a record high last year, real estate officials predict the ongoing shortage of housing inventory will continue throughout 2022.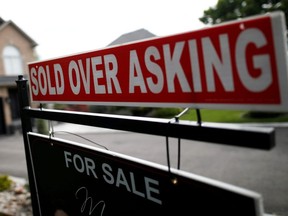 Article content
While the number of home sales in Woodstock hit a record high last year, real estate officials predict the ongoing shortage of housing inventory will continue throughout 2022.
Article content
Last year, home sales totalled 1,888 units in the Woodstock area, Woodstock-Ingersoll & District Real Estate Board officials said, which was a 10.2 per cent increase from 2020.
Anthony Montanaro, the president of the Woodstock-Ingersoll & District Real Estate Board, said the surging home sales and scarcity of new listings were simply the result of an increased demand for housing.
"It's basically the old supply and demand. Woodstock is in a lot of demand from outside our area," Montanaro said.
He says this heightened demand is primarily coming from buyers in the Greater Toronto Area.
"A lot of people are migrating down the 401 (and) 403 corridors going out west, but we are also seeing some migration from Kitchener, Guelph and the Hamilton area," Montanaro said.
Because of this new migration leading to a higher demand, the Woodstock area's current housing shortage has only become worse.
"Although the number of newly listed properties during December was well above average for this time of year, it was still insufficient to keep up with the seemingly endless demand. As a result, overall inventory has dropped below 40 active listings for the first time in history. Without an influx of new listings, the ability of buyers to find a home that suits them will soon become severely limited," Montanaro said.
At the end of this past month, active listings had fallen to 36, a sharp decrease of 39 per cent from December 2020. This was the lowest number of active listings for the month of December in past three decades, real estate officials said.
Article content
Despite this shortage, Montanaro said that demand will only continue.
"There's no inventory – the demand is tight because of that – so it's going to be more of the same. We are going to see repeats of this going forward into 2022," he said.
A recent population study by Ontario's Ministry of Finance also predicts Oxford County's population will increase by more than 35 per cent by the year 2046, adding to the demand on the local market.
In light of this, Montanaro said there are more and more buyers competing for the same homes, resulting in "multiple-offer situations" and contributing to rising home prices in the region.
"It's being fuelled by people coming from the Greater Toronto Area area," Montanaro said.
The benchmark for home prices – measured by the MLS Home Price Index, which was used to calculate the standard prices of houses in the region in December 2021 – had reached $641,400, a 32.4 per cent from December 2020.
The total dollar value of all homes sold last month was $82.4 million, a 56.2 per cent jump from last December and an all-time record for the month.
"With fierce competition for such few listings, it's no surprise that both average price and the (benchmark price) set all-time records in December," Montanaro said.
Looking ahead to 2022, Montanaro said the market would be dictated by inventory levels.
"If inventory starts to increase, then I think you can see prices kind of level off but, if the demand is still there – which we forecast that it still will be there – and the inventory is low then, yes, I can see prices increasing a little bit this year," he said.
COVID protocols slack in Toronto real estate showings, tenant says – Global News
A Toronto man renting a condominium apartment says real estate agents who showed it to prospective buyers disregarded COVID protocols. When he objected he was warned he could be evicted if he refused to allow others inside.
Connolly told Global News in a television interview that he asked the listing brokerage representing his landlord to ensure that touch surfaces were wiped down in his rented unit after showings.
The Ontario Real Estate Association, whose mandate is to help "realtors succeed in building stronger communities" according to its mission statement, directs members to take COVID protocols in showings seriously.
"Ensure door handles, light switches, counters, cabinet knobs and other high-touch surfaces are targeted. Once a showing is complete the home should be cleaned and disinfected again," OREA writes in its guidance for safe in-person showings.
Connolly says there were seven showings on the first weekend, each with about two prospective buyers, and one group that included four visitors to his unit.
"Five of seven did not follow instructions to sanitize touch surfaces after viewing," Connolly said.
Asked how he could be sure they were not compliant, Connolly said he was present for about half the visits.
"For the other showings I set up a camera for my own safety to watch them," he said, adding he did not make recordings but watched at another location.
Connolly also said the brokerage did not attempt to maximize virtual visits before scheduling in-person showings as advised by OREA.
"They listed my unit using stock photos not of my unit which forced people to come in and look at my unit," he said.
OREA instructs members that "the use of virtual open houses and virtual tools are still strongly recommended."
"Conduct as much business as possible virtually," OREA tells members on its website.
When Connolly, in a series of emails, reported his concerns that buyer agents were not following his requests in accordance with the OREA rules, he finally advised the brokerage that he would not permit further showings until cleaning was made a priority.
The response was swift.
"If I didn't back down they were going to move to evict me," Connolly told Global News, providing an email sent by the brokerage raising the possibility of legal action and removal.
Conolly, a project manager in the construction sector, says he considered it a direct threat and he allowed showings to continue.
The listing brokerage is Pierre Carapetian Group, which boasts "Pierre is in the top .3 per cent of Toronto realtors…with over 14 years of experience."
Carapetian's website claims "We've facilitated over half a billion dollars in Toronto real estate transactions."
When Global News contacted Carapetian for comment, an associate speaking on his behalf said "no sorry" in response to a request for a video interview, adding "he is booked this week."
However, in a 465-word written statement, Carapetian asserted "we have done nothing illegal."
Carapetian said his company "did try to accommodate" Connolly "as much…as reasonably possible."
"We took precautions to call each showing agent and personally ask them to wipe down surfaces in addition to following the showing instructions," the statement continued.
Carapetian said "we called the Landlord and Tenant Board to verify if the tenant's request was reasonable" and that blocking of viewings could give the owner the opportunity to consider an eviction process.
Later, Carapetian accused Connolly of trying "at every turn to impede the sale of this property, deliberately and intentionally."
However, he offered no details.
The second-floor condominium unit, which Connolly had expressed an interest in buying after moving in about a year ago, has since been sold. Connolly says he understands he will soon receive an eviction notice because the new owner wishes to occupy the apartment.
One of Carapetian's business associates, speaking on the broker's behalf, had previously told Global News the written reference to eviction for not cooperating was "not a threat".
In explaining that the agency "did everything we could" she suggested by telephone that Connolly could do his own housekeeping after the showings.
"Couldn't he do the same thing? Couldn't he just wipe down the surfaces?" the spokesperson said, before being reminded that Connolly was a tenant, not the unit's owner.
Carapetian concluded the letter to Global News with a warning:
"We consider these types of statements on our business slanderous and misleading and we will seek damages for any false or misleading narratives," Carapetian wrote.
Connolly says he raised the concerns about cleanliness and safety to alert other tenants in the province to make sure they assert their rights if their unit is put up for sale during the pandemic.
"So that every tenant is respected and their safe place where they should feel safe—at home during a pandemic when they're told to stay at home—that they they have that protection."
© 2022 Global News, a division of Corus Entertainment Inc.
More real estate trends to watch in 2022 – The Washington Post
Here are three additional real estate trends we're seeing start to blossom:
Trend 4: Cash-out refis are back.
According to CoreLogic, a leading real-estate-analytics company, homeowners with mortgages saw their equity increase by more than 31 percent in the third quarter. The Homeowner Equity Report showed "a collective equity gain of over $3.2 trillion, and an average gain of $56,700 per borrower, since the third quarter of 2020."
No wonder cash-out refinancing became a hot commodity in 2021. Black Knight, a leading provider of technology, data and analytics solutions, reported that tappable equity surged $254 billion to an all-time high of $9.4 trillion. Its latest "Mortgage Monitor" report says cash-out refinances pulled the highest "quarterly volume of equity in 14 years."
Trend 5: Build-to-rent homes rise in an unaffordable housing market.
As home prices rose dramatically over the past few years, many millennials began to find themselves priced out of the housing market.
Take Boise, where the typical home now costs $519,081 and skyrocketed 35.6 percent over the past year, according to the Zillow Home Value Index. According to Mark Meyer, a principal and chairman of the board of TGB, a landscape architecture firm, the average price of a home in Texas has increased by 35 percent.
"In Dallas, you can't buy a townhouse for less than $280,000 … Land prices went up during covid, and that affects the sales price of a house. We have a huge affordability issue," he said during the NAREE conference.
While our nephew is living the Instagram lifestyle, traveling the Western United States and living out of his truck, most people prefer to have a home with walls, floors, a ceiling and indoor plumbing. So, if you can't afford to buy, you've got to rent.
There are approximately 43 million rental properties in the United States, and about 34.5 percent of Americans rent, a number that has been steadily rising over the past few decades. According to RCLCO, the real estate consulting firm, about 22 million of those are single-family rental homes. And the number of single-family rental units being built is on the rise. RCLCO estimates that single-family rental homes now represent about 5.1 percent of all new single-family home construction, up from 3.5 percent in the 2000s.
Not everyone is happy with large private equity and hedge funds engaging builders to build single-family rental homes.
"It's the most anti-American thing in the last 50 years," said Alex Kamkar, managing shareholder for Bold Fox Development, based in Texas. He notes that the investment world is "changing the economics and those rents will never come down," adding that the "rents being charged for these communities are so high that tenants can't save enough for a down payment."
For now, this trend looks well-funded and unstoppable. And in the future? Kamkar predicted that the build-to-rent movement "would go poorly. There are so many A-list build-to-rent [communities] that will become the slums of the future," he added.
Trend 6: Covid-19 is a trend-accelerator and a change-maker.
According to the Counselors of Real Estate annual report on the Top Ten Issues Affecting Real Estate, covid-19 has not only been a trend-accelerator, but has forced fundamental economic structural change.
The report details how the foundations of the economy are now in flux. Employers can no longer take "cheap, pliant labor for granted." The movement toward hybrid or remote work has confused the expected demand and use of both commercial and residential real estate. And as we've all seen, supply chains remain under pressure or are broken.
Two years ago, no one could imagine that the world would very nearly shut down, that offices would close and employees would be sent home to work remotely. Or, that employees would choose not to come back, putting small business owners, restaurants and other business service providers at deep risk of failure.
As a trend accelerator, covid-19 pushed millennials to buy homes in suburban and rural areas. Previously, younger Americans gravitated to city centers, with walkable neighborhoods, public transportation and plenty of entertainment options and restaurants. They weren't the only ones, of course. American adults of all ages suddenly desired more space.
Covid-19 also accelerated an extreme version of political polarization, the Counselors of Real Estate report noted.
For real estate investors, "persistent pandemic uncertainty raises real estate investment risk" across the board. Commercial property owners are focused on retaining tenants, managing cash flow and training and retaining labor. Small residential landlords, who perhaps own a few properties, are focused on tenant management and getting the rent paid, while waiting for eviction moratoriums to lapse.
And covid-19 underscores the top issue affecting real estate over the past two years: remote work and mobility. As we ended 2021, the Counselors of Real Estate noted that just 36 percent of office workers were back in the top 10 markets, versus 25 percent overall. Eighty-three percent of companies are permanently shifting to a hybrid work model, with dire implications for all sorts of real estate: residential, commercial, medical, education and retail. Companies like Google have indefinitely postponed its employees' return to the office.
Satisfaction with remote work remains high, according to a number of recent surveys. Goodhire's recent survey found that 68 percent of employees would choose remote work versus being in the office, while 85 percent believe their colleagues and other employees around the nation prefer working remotely rather than working from the company office. And 61 percent would take a significant pay cut to stay remote.
If these numbers continue to hold up, they'll have a profound impact on the size and location of new homes and the amenities they include for decades to come. Real estate trends have already profoundly shifted to accommodate the pandemic.
We'll be watching in 2022.