Technology, data, starting to transform commercial real estate: survey – CityNews Edmonton
TORONTO — A new report says technology and data are finally shaking up the world of commercial real estate, allowing the industry to make more informed decisions and take on more complex projects.
Toronto-based Altus Group says a majority of 400 global commercial real estate executives surveyed are now seeing the disruptive impact of technology on the property sector for the first time in the five years the real estate group has been conducting the survey.
Altus CEO Bob Courteau says executives are starting to see that data, innovation and technology are going to be critical going forward, after some reluctance in the past to invest in areas beyond the bricks and mortar of real estate.
The change is clear at the executive level, where 80 per cent of firms said they have a chief data officer or equivalent senior executive, compared with only 44 per cent four years ago.
The increased data and efficiencies brought on by technology are allowing real estate firms to expand into growing spaces such as multi-family co-living, a sort of dorm-style arrangement with small private bedrooms and shared living and kitchen space, as well as co-working space and new models for retail.
Altus says a wave of investment in startups focused on real estate tech, or proptech, has created a huge number of players and the sector is ripe for consolidation.
This report by The Canadian Press was first published Jan. 27, 2020.
The Canadian Press
Swedish Real-Estate Companies Face Risk of More Downgrades at Moody's – BNN Bloomberg
(Bloomberg) — The pain in the Swedish property sector is about to spread further, as more companies face the risk of downgrades spurred by their deteriorating debt profiles, according to credit-rating company Moody's Investors Service.
Rising inflation and higher funding costs are hurting real-estate companies, whose debt-driven growth strategies are fast becoming unprofitable, or unfeasible, when refinancing options dry up. Moody's, which has already cut the rating of Castellum AB and lowered the rating outlooks on the debt of Fastighets AB Balder and Fabege AB, said it expects more "negative rating actions" to come as companies' ability to service their debt is eroded.
The firms most exposed to negative actions would be those with "low-yielding assets, significant refinancing needs and a low degree of hedges," Moody's Senior Credit Officer Maria Gillholm said in an interview, adding that such assets are found within Stockholm's central business district and residential properties.
Nordic property firms "are very vulnerable to higher interest rates" and need to refinance almost 300 billion kronor ($29 billion) of bonds in the next two years, according to a Moody's report published on Tuesday. But for some, the credit market won't be an option as financing costs are likely to be too high. Banks are expected to absorb a share of that lending — but not all — and they will probably focus on those with the strongest finances, the rating company said.
"The banking sector clearly has the technical capacity to take basically everyone on board if you look at the next couple of years," Senior Credit Officer Louise Welin said. "But they will be selective and only lend to companies with good creditworthiness."
Michael Johansson, a real estate analyst with Arctic Securities, said the refinancing next year should be "relatively smooth" for larger firms, but that the problems will be more visible in the following two years. Some smaller companies will see their fate determined in negotiations with bondholders, if they don't take action to secure financing, he he said via a text message.
The situation is more acute in Sweden, Moody's said, because the sector is much larger there than it is in Finland or Norway. Many of the landlords will also face difficulties in lifting rents in tandem with inflation as tenants may be struggling, Moody's said in the report.
And while most Nordic real-estate firms have enough liquidity to cover bond maturities for the coming year-and-a-half, those resources are set to dwindle as companies await re-entry to the bond market, it said.
The rating firm doesn't expect the Riksbank, which during the pandemic bought 7.1 billion of real estate bonds, to come to the sector's aid again unless its refinancing problems threaten broader financial stability.
On a conference hosted by Moody's on Tuesday the Swedish central bank's Deputy Governor Martin Floden said that the sector is unlikely to need support from the Riksbank, and that propping up companies that are unable to deal with current borrowing costs would make little sense.
"Sure, we have raised rates rapidly in a short period of time but the policy rate is still at 2.5%," Floden said. "That is a low level and companies that can't handle a rate at 2.5% maybe shouldn't exist."
The Riksbank and Sweden's Financial Supervisory Authority have repeatedly warned of the risks stemming from commercial property debt. Anders Kvist, a senior adviser to the director of the FSA, recently said that falling real-estate values could trigger a "domino effect," as demands for more collateral could force distressed selling.
Moody's said that valuations could come down by about 10% on average, varying by asset type, quality and location. It sees residential, shopping centers and logistics properties declining before office real estate. Increased revenues from indexed rents and finished projects could offset some of the negative effects, Gillholm said.
–With assistance from Abhinav Ramnarayan and Niclas Rolander.
(Updates with chart and comments from sixth paragraph.)
©2022 Bloomberg L.P.
Toronto real estate: Average home prices now down 5.5 per cent from last year after another monthly decline – CP24
The average selling price of a Toronto home decreased by roughly $10,000 last month as the increased cost of borrowing continued to weigh on the city's real estate market.
The latest data from the Toronto Region Real Estate Board (TRREB) shows that the average resale price across all property types was $1,079, 398 in November, compared to $1,089,428 in October.
Home prices in Toronto have now fallen by an average of 5.5 per cent compared to November 2021, however TRREB points out that the declines have been more pronounced in the "more expensive market segments," such as detached (11.3 per cent) and semi-detached homes (13.9 per cent).
The condo market has proven to be more resilient with resale values down only 0.9 per cent on average, compared to this time last year.
In a news release, TREEB President Kevin Crigger said that while increased borrowing costs represent a "a short-term shock to the housing market," he still anticipates that the demand for housing will "pick up strongly" over the medium and long term, largely due to increased immigration.
"The long-term problem for policymakers will not be inflation and borrowing costs, but rather ensuring we have enough housing to accommodate population growth," he said.
The Bank of Canada has now increased its key lending rate six consecutive times, lifting it from a historic low to its highest point since 2008.
That, in turn, has put pressure on Toronto's real estate market with at least one major bank suggesting that a 'historic correction' is now afoot.
The latest data from TRREB does show that new listings were down 11.6 per cent from November, 2021, providing some support to prices.
However, sales were down a staggering 49.4 per cent from November 2021.
That is after a similar 49 per cent decrease in transactions in October.
In its release, TRREB said that the market is continuing to be "influenced by the impact of higher borrowing costs on affordability."
But it said that prices have essentially "flatlined" since the summer.
"Selling prices declined from the early year peak as market conditions became more balanced and homebuyers have sought to mitigate the impact of higher borrowing costs. With that being said, the marked downward price trend experienced in the spring has come to an end," TRREB Chief Market Analyst Jason Mercer said.
The average price of a Toronto home across all property types peaked at $1,334,062 last February before plunging to a recent low of $1,073,242 by July.
TRREB says that the average selling price for a detached home fell to $1,390,162 in November while condominium units changed hands for an average price of $708,636.
A report released by Re/Max last week suggested that average residential sale prices are expected to drop another 11.8 per cent in the GTA in 2023.
Latest real estate numbers for Delta, BC – Delta Optimist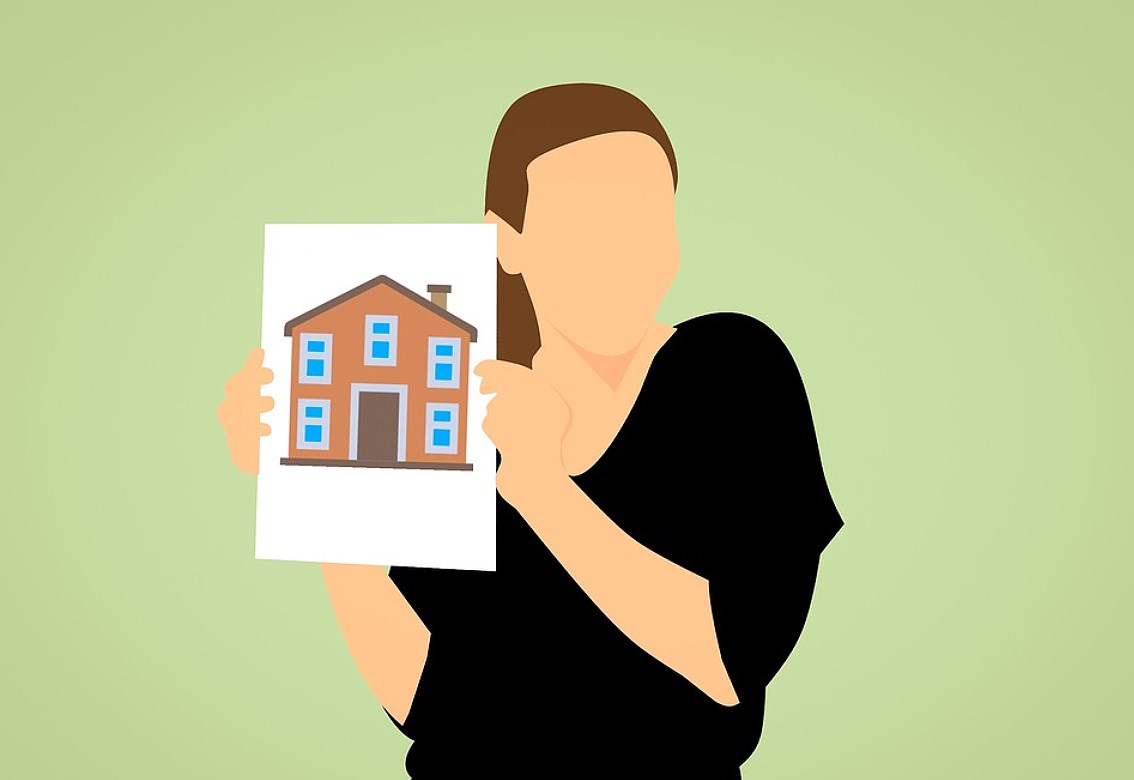 Things are lagging more than usual when it comes to real estate activity in Delta and the Lower Mainland.
The Real Estate Board of Greater Vancouver (REBGV) says that while November is typically a quiet month of market activity based on seasonal patterns, last month's home sale and listing totals lagged below the region's long-term averages.
The REBGV reports that residential home sales in the region last month saw a 52.9 per cent decrease from the sales recorded in November 2021, and a 15.2 per cent decrease from the homes sold in October 2022.
Last month's sales were also 36.9 per cent below the 10-year November sales average.
According the REBGV, the benchmark price for a single-detached house in Ladner last month was $1,298,700, down 1.4 per cent from the previous month while down 3.6 per cent from November 2021.
The benchmark price for a Tsawwassen detached house last month was $1,464,800, down 4.6 per cent from the previous month while down 2.5 per cent from November 2021.
The REBGV also notes the benchmark price from a townhouse in Ladner in November 2022 was $909,900, down 3.4 per cent from November 2021. The benchmark price for a Tsawwassen townhouse last month was $925,500, down 4.1 per cent from November 2021.
The benchmark price for a Ladner condo last month was $699,400, which is up 10.9 per cent from the same time last year, while a Tsawwassen condo was $718,200, which is up nine per cent from the same time last year.
Meanwhile, the Fraser Valley Real Estate Board (FVRB) says that with sales this November were down almost seven per cent from October, and new listings were off by more than 20 per cent, the Fraser Valley housing market continues its slowing trend heading into the holiday season.
However, despite the market slowdown, opportunities are available, as evidenced by brisk turnover time frames.
According to the FVRB, the benchmark price for a single-detached house in North Delta last month was $1,272,600, down 10.3 per cent compared to November 2021.
The benchmark price for a North Delta townhouse last month was $827,900, down 2.1 per cent from the same time last year. The benchmark price for a North condo last month was $544,000, up almost seven per cent compared to November 2021.