Thanksgiving, fewer restrictions contributing to Canada's surge in COVID-19 cases
TORONTO —
Experts say there are a variety of factors contributing to Canada's recent surge in record breaking COVID-19 cases including Thanksgiving celebrations, fewer restrictions and increased testing capacity.
Dr. Matthew Oughton, an infectious disease expert at the Jewish General Hospital and McGill University in Montreal, told CTVNews.ca family gatherings that occurred two weeks ago are a "likely contributor to the higher numbers of cases that many provinces have been reporting" in recent days.
Quebec continues to be the epicentre of the pandemic in Canada, surpassing more than 100,000 confirmed positive cases in the province on Sunday. Ontario, the second hardest hit province, registered more than 1,000 new COVID-19 cases for the first time, setting another record for the number of infections in a single day.
Ontario's Ministry of Health says Thanksgiving may be to blame for the spike while Alberta's top doctor also cited the holiday as the source of surging coronavirus cases there.
"The leading source of exposures for active cases right now are close contacts, and many of the cases that we are seeing now are the result of spread over Thanksgiving when families gathered together," Dr. Deena Hinshaw said in her provincial update on Thursday.
"People did not mean to spread COVID, but it is a reminder where social gatherings, where social distancing and masking are not used consistently are a significant risk for spread."
Prairie numbers confirm the situation is growing more dire, with Alberta yet again breaking two records on Friday, reporting an unprecedented 432 new cases and 3,651 active cases ahead of the weekend.
Saskatchewan announced 78 new cases of COVID-19, making it the second province to report a new single-day high on Saturday, while Manitoba recorded 153 new cases and two additional deaths, the fifth consecutive day new cases have topped 100.
However, Oughton warned that the Thanksgiving holiday is not the only reason why cases are increasing across the country.
"Understanding why these transmissions are occurring in real time is important if we want to identify new risk factors and reduce numbers of new infections before we see increases in more vulnerable populations," Oughton explained in an email on Sunday.
He said the change in weather may have more Canadians spending time indoors with poorer ventilation and in closer proximity to others compared to the summer months, giving more opportunities for transmission.
In addition, Oughton said provinces may be seeing higher case numbers now than during the first wave because testing capacity has increased in many areas. For example, Quebec's goal was to conduct 14,000 tests per day during the first wave. Now, the province is recording around 25,000 tests each day.
"It is possible that there were more cases in the first wave that were never tested, and that those 'missed' cases were more similar to the cases we are seeing today," Oughton said.
MORE RESTRICTIONS NEEDED
Despite the Thanksgiving holiday being over, Dr. Ronald St. John, the former director-general of the Public Health Agency of Canada's Centre for Emergency Preparedness and Response, is not sure that case numbers will now begin to decrease.
He told CTV news Channel on Sunday that the steady upwards trends of infections is worrisome.
"The important thing… is to look back over a period of days to see what the trend might be, and when I say trend I mean are cases going up at a steady rate, or are they actually accelerating?" St. John said. "And it looks like it's a fairly steady trend upwards."
St. John said COVID fatigue may be a reason why cases are continuing to increase as Canadians grow tired of taking virus precautions.
"We have a problem in terms of the public health measures that we can use to try to contain this virus. They depend on people's behaviour, individually and collectively… and I think people are getting very tired and as a result, I think there are some lapses in following the precautions recommended by authorities," he explained.
St. John warned that fewer virus restrictions and a decreased compliance with those restrictions may add to the surge of infections in the coming days.
"This virus will step in wherever somebody makes an exception to the public health measures, and this virus will cause more infections, chains of infections and death increases as we've seen in these provinces," he said.
Dr. Andrew Morris, a professor in the department of medicine at the University of Toronto who studies infectious diseases, says the rising tide of cases across much of Canada appears unlikely to recede if stricter measures are not imposed.
"This is a disease that grows exponentially … and when things ramp up quickly they come on with gangbusters. We've seen that everywhere else around the world right now, especially in Europe," Morris previously told The Canadian Press.
"As it moves to older adults, you're going to see more people proportionally with severe disease. I believe we're at a point right now where these increases are largely inevitable unless there's more substantial action to try to tamp all of this second wave down."
Morris said tighter limits on group gatherings and indoor activities may be necessary.
"It is a mindset … When the public hears that there's still a fair amount of freedom from the government, what that also tells them is that it really isn't so bad right now," he said.
On Sunday, Canada's top physician warned that minimizing the impact of COVID-19 will only work if everyone follows public health guidelines.
Chief public health officer Dr. Theresa Tam said the number of Canadians experiencing severe illness is already on the rise amid the spike in cases, raising concerns about hospital capacity.
To ensure ICUs don't become overwhelmed, she reminded Canadians to keep physically a part.
"While I know keeping physically apart is difficult, particularly when we want to mark life's important moments like weddings and funerals, now is not the time for hosting large in-person gatherings," Tam said in a written statement.
"Right now, doing the best thing to keep our family, friends and community safer means keeping safely apart, connecting virtually, and finding safer ways to care and support each other."
She implored Canadians to continue doing their part to help limit the spread of COVID-19 by keeping social circles small, maintain physical distancing and hand hygiene, and wear face masks when appropriate.
With files from The Canadian Press
Source:- CTV News
It's 'unknown' when Canada will reach herd immunity from coronavirus vaccine: Tam – Global News
The percentage of the Canadian population that needs to be vaccinated in order to reach widespread immunity against the coronavirus is unknown, according to Canada's chief public health officer Dr. Theresa Tam.
Speaking at a media conference Friday, Tam was asked what entails a "successful vaccine campaign," in order to determine when the population reaches herd immunity.
READ MORE: Canada is nowhere near herd immunity to the novel coronavirus as second wave surges, Tam says
"Nobody actually knows the level of vaccine coverage to achieve community immunity or herd immunity," Tam explained. "We have an assumption that you will probably need 60 to 70 per cent of people to be vaccinated. But we don't know that for sure … that's modelling. Lots of these calculations are being done but bottom line is that we actually don't know."
The end goal, Tam added, is to vaccinate as many Canadian as quickly as possible.
According to the World Health Organization (WHO), herd immunity is when a population can be protected from a certain virus, like COVID-19, if a threshold of vaccination is reached. It's achieved by protecting people from a virus, not by exposing them to it, the WHO added.
[ Sign up for our Health IQ newsletter for the latest coronavirus updates ]
However, the percentage of people needed to be vaccinated in order to create herd immunity depends on the disease.
For example, herd immunity against measles requires about 95 per cent of a population to be vaccinated and for polio, the threshold is about 80 per cent, the WHO stated.

8:56


Canada is nowhere near herd immunity to the coronavirus as second wave surges: Tam



Tam previously told Global News in November that Canada is still nowhere near herd immunity with the coronavirus.
"We're only at a few percentage points in terms of the immunity in our population. That leaves over 90 per cent of the population, or 95 per cent of the population still vulnerable," Tam said.
Canada is currently battling a severe second wave of COVID-19 cases. Officials are urging people to remain vigilant in stopping the spread of the virus, despite the promising vaccine news.
Canada expects the first doses of the COVID-19 vaccine to be administered in January, which will go to the country's most vulnerable populations.
Last week Prime Minister Justin Trudeau said he hopes to see the "majority" of Canadians vaccinated by September, though he did not specify exactly what that means as far as a percentage of the population.
© 2020 Global News, a division of Corus Entertainment Inc.
Canada surpasses 400000 total COVID-19 cases – CTV News
OTTAWA —
Canada has now recorded more than 400,000 cases of COVID-19 since the beginning of the global pandemic.
Today's bleak marker came after Saskatchewan reported 283 new cases of the virus today, bringing the national tally to 400,030.
The speed at which Canada reached the 400,000 mark is the latest sign of the accelerating pace of the pandemic across the country.
Canada recorded its 300,000th case of COVID-19 18 days ago on Nov. 16.
It took six months for Canada to record its first 100,000 cases of COVID-19, four months to reach the 200,000 threshold and less than a month to arrive at 300,000.
Canada's national death toll from the virus currently stands at 12,470.
This report by The Canadian Press was first published Dec. 4, 2020.
The latest news on COVID-19 developments in Canada – Richmond News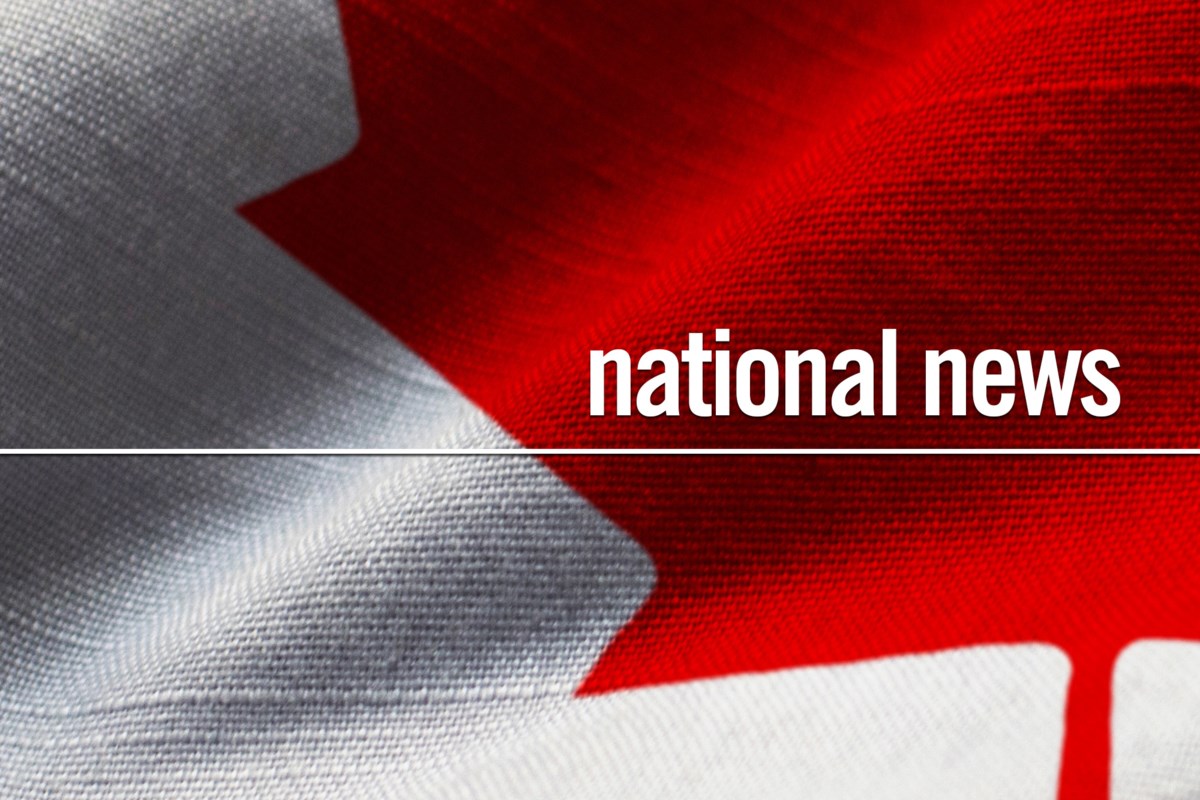 The latest news on COVID-19 developments in Canada (all times Eastern):
2:43 p.m.
Saskatchewan is reporting 283 new cases of COVID-19 and one more death.
Health officials say the person who died was in their 80s and the province's death toll from the pandemic sits at 55.
There are more than 4,000 active cases of the virus in the province, many of the infections concentrated in and around Regina and Saskatoon.
Hospitals are treating 126 COVID-19 patients, with 25 of them in intensive care.
The province's seven-day average of daily cases is 262.
Premier Scott Moe hopes to see a dip in transmission of the virus so more visitation can be allowed in long-term care homes over the holidays.
—
1:40 p.m.
Manitoba is announcing nine more deaths from COVID-19 and 320 new infections Friday as health officials released new modelling showing the impact of the pandemic on the province.
It shows that three people end up in hospital and one person dies for every 48 cases of COVID-19.
Dr. Brent Roussin, chief public health officer, says if no public health measures had been put in place, there would have been up to 1,055 new infections a day by this Sunday.
Daily cases have been tracking between 300 and 500 recently.
—
1:29 p.m.
Nunavut will look to get the Moderna vaccine once it is available in Canada.
Chief public health officer Dr. Michael Patterson says Moderna is preferred because the cold storage and shipping of the Pfizer vaccine is too difficult in Nunavut.
Patterson also announced today fewer than five Nunavut residents with COVID-19 were flown to a Winnipeg hospital this week and are in stable condition.
Patterson would not comment on exactly how many people were in hospital or what communities they come from.
—
1:22 p.m.
Ottawa is increasing its order of prospective COVID-19 vaccines.
Procurement Minister Anita Anand says Canada is exercising its option to obtain another 20 million doses of Moderna's two-dose candidate, bringing its total order to 40 million in 2021.
That's expected to be enough to vaccinate almost 20 million people.
Moderna is one of several manufacturers Ottawa has struck deals with for prospective COVID-19 vaccines, which will be delivered in batches.
In early 2021, Canada expects a combined total of six million doses of the Moderna and Pfizer/BioNTech COVID-19 vaccines, if authorized for distribution.
—
1:07 p.m.
The group instructing provinces and territories about who should be first in line for COVID-19 vaccines has updated its advice.
The National Advisory Committee on Immunization says the first doses of authorized vaccines should go to residents and staff of congregate living settings for seniors.
They should also go to older adults starting with people aged 80 and older, then decreasing the age limit to 70 as supply becomes available.
Health-care workers and adults in Indigenous communities where infection can have disproportionate consequences are also on the list.
—
12:45
Public Health officials in Newfoundland and Labrador are reporting three new cases of COVID-19.
There are now 27 active cases in the province, for a total of 343 cases since the pandemic began.
Premier Andrew Fury says he will announce the province's position on the Atlantic travel bubble Monday.
Newfoundland and Labrador withdrew from the arrangement on looser travel restrictions within the region last month.
—
12:30 p.m.
Nova Scotia is reporting 15 new cases of COVID-19.
Health officials say 11 cases are in the Halifax area, including a case at Citadel High School in Halifax reported late Thursday.
Three cases in the northern health zone are close contacts of other cases, and one case in the western zone is related to travel.
A case has also been identified at Park West School, a primary to Grade 9 school in the health zone that includes Halifax.
—
11:38 a.m.
Nunavut is reporting eight new cases of COVID-19.
The territory says all the new infections are in Arviat.
The community on the western edge of Hudson Bay now has 44 active cases.
Nunavut mostly lifted a two-week lockdown earlier this week but restrictions remain in Arviat where numbers are highest.
—
11:18 a.m.
Public Health officials in New Brunswick are reporting eight new cases of COVID-19.
There is one new case in the Moncton region, two in the Saint John region, one in the Fredericton area and four in the Edmunston region.
All the individuals are self-isolating and their cases are under investigation.
The total number of confirmed COVID-19 cases in New Brunswick is 528 with 111 currently active.
—
11:10 a.m.
There are 1,780 new cases of COVID-19 in Ontario today and 25 more deaths linked to the virus.
Health Minister Christine Elliott says there are 633 new cases in Toronto, 433 in Peel and 152 in York Region.
She says that the spread of COVID-19 has "hit a critical point."
The minister is asking Ontarians to wear masks and remain physically distant from each other.
—
11:08 a.m.
The Quebec government is reporting 1,345 new COVID-19 cases and 28 additional deaths linked to the novel coronavirus.
The Health Department says of the five of the deaths occurred in the past 24 hours.
The number of hospitalizations has increased by 24 for a total of 761 with 97 people in intensive care.
The province has reported a total of 147,877 confirmed COVID-19 cases and 7,183 deaths since the beginning of the pandemic.
—
This report by The Canadian Press was first published Dec. 4, 2020.
The Canadian Press