The Coronavirus and the Fragile Music Festival Economy – The New York Times
South by Southwest was an early sign that things were getting serious, fast. In early March, the massive multimedia festival held in Austin, Tex. was canceled by city officials just a week before it was scheduled to begin, out of concern for the spread of the coronavirus.
The impact was immediate and devastating: Hundreds of thousands of people attend the conference each year, bringing with them hundreds of millions of dollars in revenue to Austin. New films that were scheduled for screenings weren't screened; musical performances didn't go on; panels and workshops disappeared. Freelance film, music and tech journalists, many of whom had to pay out of pocket to make the trip, lost out on work in the absence of events to cover.
The cancellation also brought with it an abrupt uncertainty about South by Southwest's fate beyond 2020. In the creative sector, it's difficult to imagine a world without South by Southwest, a cultural institution more than 30 years in the making. And yet a Wall Street Journal article featuring an interview with the festival's co-founder and chief executive officer Roland Swenson, painted a troubling picture of a company scrambling to find resources to "keep from running out of money by summer" and forced to reduce a third of its full-time staff.
"We are planning to carry on and do another event in 2021, but how we're going to do that I'm not entirely sure," Mr. Swenson told the Journal last month. (Mr. Swenson declined a request for an interview.)
The U.S. economy is plummeting: restaurants have shuttered; the travel industry has been decimated; movie theaters feel like a distant memory. Among the many casualties is the festival circuit, an ecosystem that plays a vital role in shaping the American cultural landscape, but that may also be uniquely ill-suited to getting back on its feet again once this is all over.
The NBA, MLB and other sports leagues will weather this storm. Conglomerates like Disney will survive as well. But when it comes to once-a-year events meant to bring enthusiasts and artists together and promote creativity while invigorating local business, the pandemic reveals just how tenuous of a web the network that produces such forms of entertainment is. With just one tug of a string — just one cancellation or postponement of a festival that might take up to a full year to prepare for — it can all fall apart.
Most film festivals are "kind of like start-ups year over year," Lela Meadow-Conner, the executive director of the nonprofit Film Festival Alliance, told me. "You raise the money that you need to put on your festival, and then you put on your festival and you have to start all over again."
Festivals exist in a sort of symbiotic relationship with their host towns: A range of industries, including hospitality and gig workers, for instance, count on events, from big ones like the New Orleans Jazz Festival (postponed, optimistically, from this month to the fall) to those as intimate as your local arts fair to provide a bump in their business year after year. In return, funding for these events comes in part from local sponsorships, such as restaurants and other small businesses making in-kind donations.
With the country mostly on lockdown, those businesses are struggling, and many may not make it through to the other side of the pandemic.
"The hardest thing to know right now is, with the economy, just who's going to be willing to spend any marketing dollars in general," said Ryan Watt, the executive director of Indie Memphis Film Festival. "Especially on sponsorships of events that are public."
Indie Memphis is held annually in the fall and for now it is scheduled to go on as planned in October, though Mr. Watt anticipates this year they will have reduced sponsorship. Many uncertainties abound, and like many artistic organizations, they are pivoting to producing events online in the coming weeks and months — movie live streams followed by virtual Q & As, including a weekly movie club.
Their ticketing platform Eventive is working to incorporate a streaming component in the event that they are unable to hold the festival in person. "If we need to go virtual, then that's something that we'd be prepared to do," he said.
But going virtual can only soften the impact so much. This month South by Southwest announced an online film festival showcasing features that were supposed to be shown at this year's conference. For a 10-day period (the exact dates have yet to be revealed), anyone with even a basic Amazon account can view the available movies for free. This is cool for viewers, but may be less of a great deal for the filmmakers who choose to participate; they'll get a "screening fee," according to the news release, but it's not clear how much.
And from a business standpoint, filmmakers are understandably hesitant to accept Amazon's offer. The prevailing question among several who were interviewed anonymously for an article in The Hollywood Reporter earlier this month: Why would any distributor want to pay money to screen a movie many people outside of a festival audience have already seen for free?
For the festival organizers this year, money has already been spent on things like venues, contracts, travel expenses and merchandise, Ms. Meadow-Conner said; recouping those losses is hardly guaranteed. As with South by Southwest, many organizations have been forced to reduce their staff — included in the Seattle International Film Festival's cancellation announcement was the reveal that it would have to furlough the majority of its employees.
And the smaller festivals face an uphill battle when it comes to bringing audiences back once we're on the other side of this pandemic. "When will audiences be ready to venture out again? How do you keep them engaged online during this time?" Ms. Meadow-Conner asked. Attending a festival as an audience member is often not a cheap endeavor, especially if you're traveling from afar. A three-day general admission pass to Coachella, which has been postponed from spring to fall this year, is $430 before fees. In the midst of what will potentially be a massive recession, how many people will still be able to afford such events?
Perhaps you're someone who has never attended — or had any desire to attend — a festival. They're not for you: too crowded, too pricey. Unless you disdain all culture completely, this implosion should still concern you.
These events play important roles in the grand infrastructure of culture. They are a vital source of income for musicians; a way to promote a film and (hopefully) secure distribution rights to reel in a more general audience further down the line; a showcase for new artists and authors. They bolster local businesses. In other corners of the industry, they serve as an additional revenue stream for magazines like The New Yorker and Essence, in an age when print circulation is down and advertising dollars are fickle.
It's not as if the arts sector being generally underfunded is a revelation — this is common knowledge for anyone who has attended a school in which music and drama programs are among the first to go in a budget cut, or who has taken note of the types of people who can usually afford to pursue a career in the arts.
But as someone who has attended many types of festivals, both professionally and for fun, this moment truly feels scary. As a communal experience, there's nothing quite like it. I love thinking back to the artists and films I've experienced among an electrified crowd just as eager to be entertained, moved, wowed by the work. I can fondly recall the brief but memorable encounters and the friendships forged with those I would not have otherwise met.
When there isn't a crisis going on, putting up a festival is already an often financially precarious endeavor. Of course, some organizers will find ways to adapt and work around it, or are already doing so, but the ability to undertake an event with so many moving parts and variables just became infinitely more difficult. The ramifications are reverberating far and wide.
Aisha Harris (@craftingmystyle) is a staff editor and writer in the Opinion section, where she covers culture and society.
The Times is committed to publishing a diversity of letters to the editor. We'd like to hear what you think about this or any of our articles. Here are some tips. And here's our email: letters@nytimes.com.
Follow The New York Times Opinion section on Facebook, Twitter (@NYTopinion) and Instagram.
Brazil Set for Biggest Rate Hike Since 2003 as Economy Reopens – Bloomberg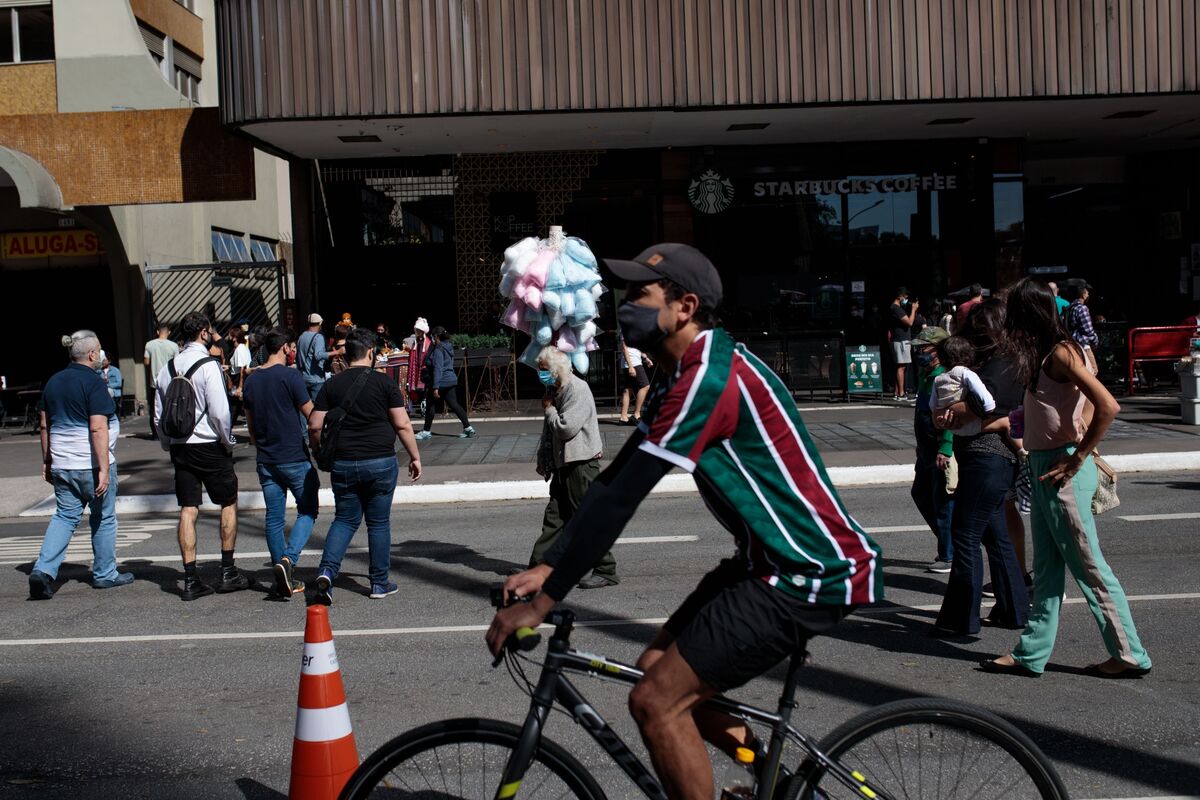 Sign up for the New Economy Daily newsletter, follow us @economics and subscribe to our podcast.
A new front is opening up in Brazil's war against inflation amid surging costs for services from airline fares to appliance repairs, sparking speculation that one of the world's most aggressive central banks may this week deliver its biggest interest rate hike in almost two decades.
Australia Sticks With Taper Plan Even as Virus Dents Economy – Bloomberg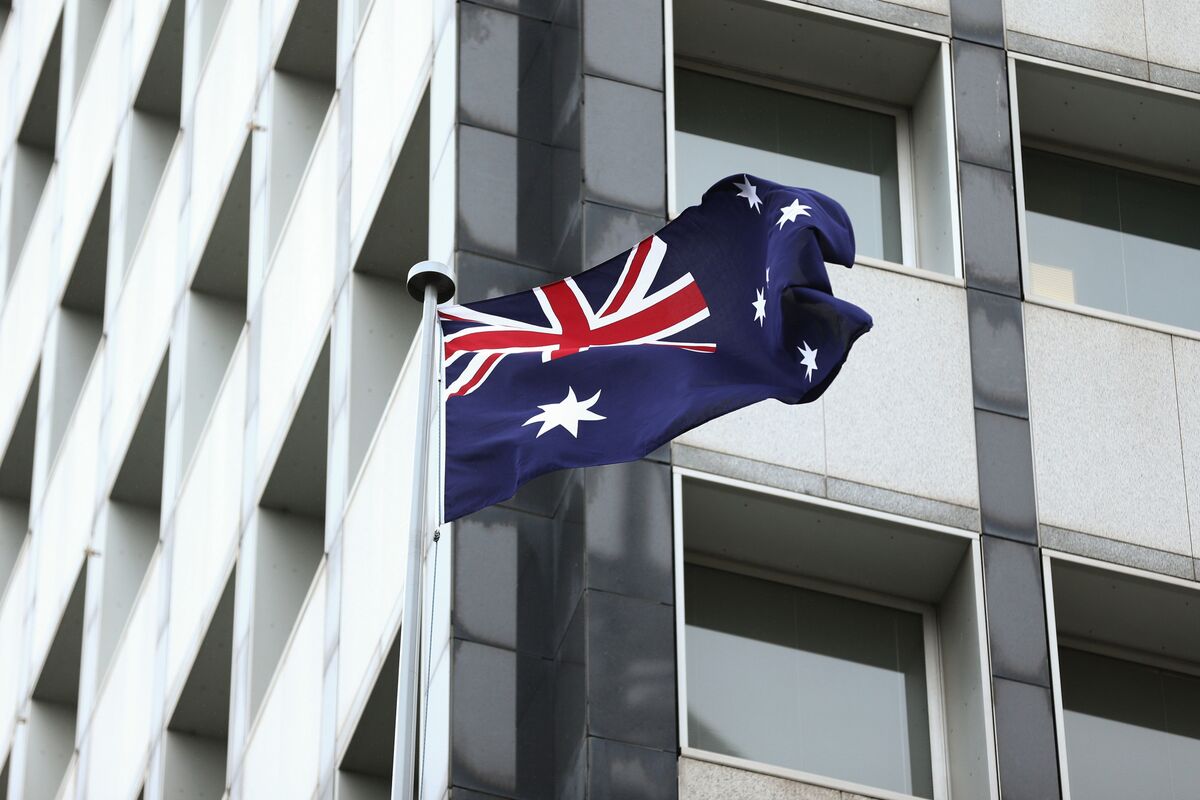 Sign up for the New Economy Daily newsletter, follow us @economics and subscribe to our podcast.
The Reserve Bank of Australia said it will stick with its planned tapering of bond purchases even as Sydney's protracted lockdown is set to shrink the economy this quarter.
As the economy hits its peak, stock market gains could be harder to come by – CNBC
A specialist trader works inside his post on the floor of the New York Stock Exchange (NYSE).
Brendan McDermid | Reuters
Diminishing economic returns could mean diminishing stock market returns as the U.S. transitions to a post-pandemic economy.
Wall Street increasingly is talking about peak growth in both the economy and corporate earnings as a stimulus-fueled recovery gives way to more normalized patterns.
Congress and the Federal Reserve have provided trillions in funding and liquidity measures that soon either will dry up or at least begin evaporating, leaving investors to ponder what lies ahead with their portfolios.
The market will have to handle what is likely to be a lasting bout with inflation at a time when the drivers for growth are uncertain.
"It's a world that we haven't had to deal with in 40-plus years, and I don't think you can just take out your regular playbook from the last couple of decades," said Peter Boockvar, chief investment officer at Bleakley Advisory Group. "Valuations of pretty much everything are extraordinarily high, which means there's no room for error."
Boockvar spoke of an environment in which inflation will be higher as growth moves lower, a cycle known as "stagflation," something the U.S. wrestled with for years from the mid-1970s to early '80s. Practically no one thinks the current conditions will morph into something that bad, but there are similarities.
Inflation is running at 30-year highs, according to the Fed's preferred gauge, while growth lately has been solid but a bit disappointing. Second-quarter GDP rose at a 6.5% annualized pace, but that was well below the 8.4% Wall Street estimate. Manufacturing data released Monday showed the sector still expanding, but at a lower-than-expected rate.
The factors are combining in "the classic recipe for a growth scare," wrote Nick Colas, co-founder of DataTrek Research.
Looking at Apple Mobility and Google data that examines how people are getting around, Colas found that they are providing "a worrisome combination" though it's too early to tell how things will shape out in the long run.
Still, he warned that investors high on the second quarter's record-breaking pace of corporate earnings beats may find trouble ahead.
"Excellent Q2 earnings have allowed us to shake off that [growth scare] narrative every time it's come up in recent weeks," Colas said. "Now that the bulk of earnings season has passed, however, and seasonal volatility trends assert themselves we may see the growth scare narrative break through more convincingly."
The trouble with optimism
The factors of higher inflation, slowing growth and waning stimulus occur amid high levels of investor sentiment as the major stock market averages hover around record highs.
In fact, that brimming optimism is flashing warning signs, according to Bank of America.
The firm's gauge of investor sentiment that measures Wall Street portfolio allocations to stocks is the closest it's been to a "sell" signal since May 2007, shortly before the market was about to hit record highs that soon would come tumbling down during the financial crisis.
"We have found Wall Street's bullishness on stocks to be a reliable contrarian indicator," Savita Subramanian, head of U.S. equity and quantitative strategy at Bank of America, said in a note to clients. Higher allocations to stocks eventually end up pointing to a decline ahead, the gauge has shown.
Subramanian said the indicator's current level is pointing to price returns in the next 12 months of just 7% compared with the average forecast of 13% since the financial crisis ended in 2009.
To be sure, a slowing economy doesn't mean negative returns, and the current conditions may be pointing at nothing more than a cooling off for a market that has been on fire since rocketing to its pandemic low in late March 2020. After all, even though fiscal stimulus is slowing, the Fed remains committed to keeping its policy ultra-loose until it sees much more progress on employment.
"With the recovery still underway, investors shouldn't be frightened by headlines declaring slowed momentum," said Seema Shah, chief strategist at Principal Global Investors. "Once markets have digested the transition to a more sustainable pace of expansion, decelerating growth is usually associated with weaker, but still positive, equity returns."
In fact, the past two peaks in earnings cycles have led to double-digit market gains over one-, three- and five-year periods, said Jason Pride, chief investment officer of private wealth at Glenmede.
"Rather than obsessing over near-term growth peaks, investors would be wise to see the bigger picture," Pride said in his weekly market note.
Still, signs that growth is abating are worrisome.
The bond market in particular is pointing to a substantial slowdown ahead, with the 10-year Treasury note yielding just 1.18% Monday afternoon. The benchmark yield below 1.25% is the bond market "signaling not all is well economically," wrote Christopher Harvey, senior equity analyst at Wells Fargo.
Boockvar, the Bleakley investment chief, said the current economic environment could cause problems for a market that has relied on investors willing to pay consistently at higher valuation multiples.
"One of the characteristics of the equity market in the 1970s was one of multiple compression," he said. "A lot had to with the sharp rise in interest rate. But it becomes a more challenging environment with a bout of stagflation, even if it's stagflation-lite."
Become a smarter investor with CNBC Pro.
Get stock picks, analyst calls, exclusive interviews and access to CNBC TV.
Sign up to start a free trial today.